Welcome back to What I'm Hearing, and thanks to all that entered the Avatar box office contest, especially the guy who predicted a $1 billion opening. Aggressive!
Hollywood may shut down tomorrow, but I'll be sending my normal emails over the break, I'll just try to keep them shorter. Beginning today…
As always, if this email was forwarded to you, become a Puck member by clicking here and impress your relatives back home this holiday season.
Ari and Bryan's year-end wisdom: Today at the Endeavor year-end town hall, C.E.O. Ari Emanuel teased a few deals he's got cooking, which he said could make the company "the largest supplier in the entertainment space." Hmmm. Ari being Ari, he lobbed a few bombs too. Noting leadership changes at WME and other units, he said, "Unlike our competitors, Patrick [Whitesell] and I have said, 'Here, take it.' That's what we want. Hopefully, the culture has been built. CAA has the same leadership, they're over 60 years old, it's insane. Same thing at UTA with Jeremy Zimmer. [What we're doing is] healthy for new ideas." CAA's Bryan Lourd, meanwhile, fresh from stealing Charlize Theron from Ari, used a softball Variety interview to take a more passive-aggressive swipe: "There are other companies who call themselves agencies, and many of them have great agents, but none of them aspire to be the company we want to be," he said. I've got Zimmer on The Town tomorrow offering his own view on the state of the agency catfights. I'll run some excerpts on Sunday.
Speaking of Ari: I'm told the big film rights auction of client Rachel Maddow's Ultra podcast, about a threat to U.S. democracy 80 years ago, came down to two bidders: Spielberg's Amblin Entertainment and Aaron Sorkin, partnered with Stacey Snider and Liz Murdoch's Sister outfit. Alas, Sorkin, a former Ari client now at CAA, did not emerge victorious, and Maddow went with the Spielberg group.
Warner Discovery Madness, Part 1: So, tell me again why everyone is freaking out that Warner Bros. Discovery is pulling little-watched shows off HBO Max and licensing them elsewhere? That's basically… the entire history of the television business, minus the past few years. Having said that, WTF is C.E.O. David Zaslav thinking in scrapping in-production shows like Minx? Tax write-offs, a scarier financial and advertising climate, and now producer Lionsgate can take it elsewhere. OK. But those relatively minor savings are coming at a pretty big reputational cost. This is now a Narrative. Zaz either a) doesn't realize the brand damage he's doing; or b) knows and doesn't care as long as investor John Malone is happy with the strategy, and those who talk to Malone tell me he is very pleased. I'll pick b.
Warner Discovery Madness, Part 2: Poor Henry Cavill. The indignity of announcing via an Instagram takeover your triumphant return as Superman, followed weeks later by your swift exit as new DC co-head James Gunn writes his own younger Man of Steel movie. The timing here is especially awful: Cavill revealed his return a day before Gunn and Peter Safran were revealed as the new DC leaders. So it appears as though Warner Bros.' Mike De Luca and Pam Abdy let the Cavill press happen knowing pretty well that his future was in flux. (In their defense, Cavill had already been strong-armed by Dwayne Johnson into the Black Adam credits sequence… though De Luca allowed that, probably thinking he might get control over DC.) Hilariously, in a pre-taped town hall of their own today, De Luca and Abdy regaled the Warners studio as a "safe space" for talent. Unless you're Superman, I guess.
Box office over under: This one's really difficult. If the tracking range for Avatar: The Way of Water is $150 million to $175 million, let's split the difference at $162.5 million, and I guess I'll take the over, based on the strength of 3D pre-sale numbers. But this could go either way, and the real number that matters is the hold next week and through the holidays.
Speaking of which…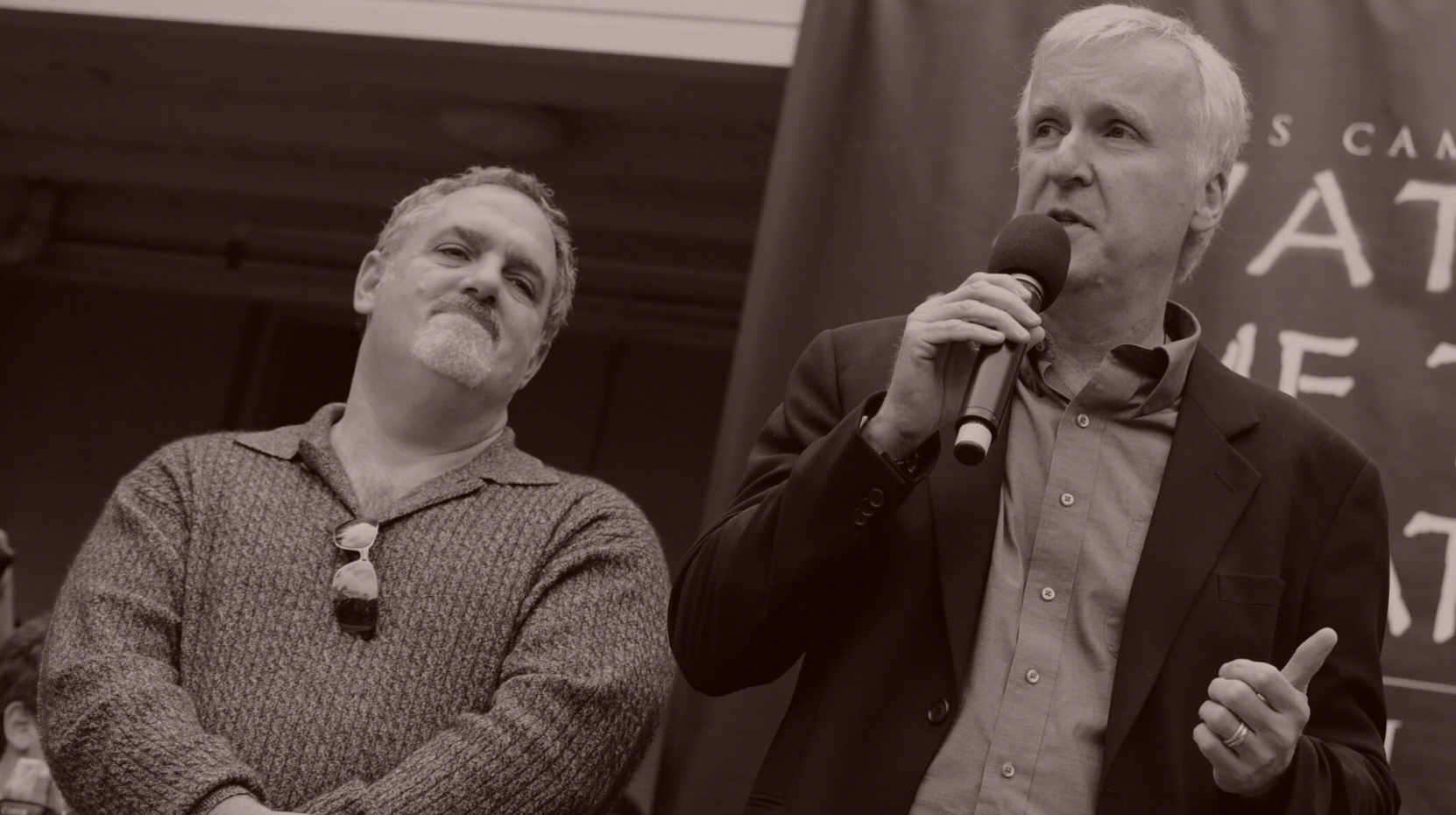 Never Over-Estimate James Cameron
Even if 'Avatar: The Way of Water' performs as Hollywood hopes, Cameron alone can't save cinema. This year will end with theatrical revenue down about a third versus 2019. There simply aren't enough big movies these days to sustain theaters—and far too many duds.
It's become the cringiest of clichés: "Never underestimate James Cameron." I actually remember back in 2009, when Cameron was promoting the first Avatar at a filmmaker roundtable I co-moderated, asking him off-camera how often people were saying that to him. A lot, I remember him telling me, and it never gets old.

(Quick Quiz: Among the following directors who attended that roundtable—Cameron, Kathryn Bigelow, Lee Daniels, Peter Jackson, Jason Reitman, and Quentin Tarantino—who would you guess would show up very late, not apologize, and hold up the whole proceeding while the others seethed? Answer: Not Cameron, actually! It was the then-32 year old Reitman.)

The underestimation may not get old for Cameron, but the sad truth is that if you talk to movie business die-hards, they're actually over-estimating Jim these days. Avatar: The Way of Water, the $350 million (or $400 million? Or way more?? Who knows!) sequel to the highest-grossing movie of all time, will do nothing short of save the movies over the next couple months. If the audience shows up—and, having seen the pretty spectacular 3 hour, 12 minute film, I think they probably will, though not in as great a number as 13 years ago—those are the headlines we'll see through the holidays, just like we saw them with Top Gun: Maverick all summer, and Spider-Man: No Way Home last winter.
A MESSAGE FROM OUR SPONSOR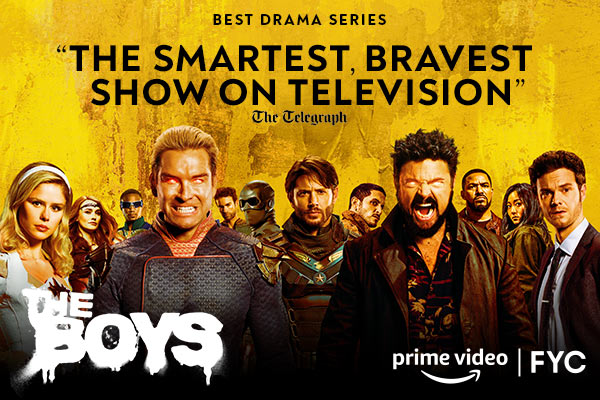 Prime Video presents THE BOYS, from Executive Producers Eric Kripke, Seth Rogen, and Evan Goldberg.
It's been a year of calm. Homelander's subdued. Butcher works for the government, supervised by Hughie of all people. But both men itch to turn this peace and quiet into blood and bone. So when The Boys learn of a mysterious Anti-Supe weapon, it sends them crashing into the Seven, starting a war, and chasing the legend of the first Superhero: Soldier Boy.
The Guardian
raves this season is "brilliant."
THE BOYS is streaming now on Prime Video.
That's fine, whatever. The film industry thrives on delusion, especially these days, and Disney needs some good news amid the C.E.O. soap opera and the failure of Strange World. Even Black Panther: Wakanda Forever will likely top out at about $800 million worldwide, a bit disappointing when the original grossed $1.3 billion. It's been pretty grim in Burbank this year, notwithstanding the Bob Iger re-coronation.

So there will certainly be winners very soon in the Avatar bonanza, should it come to pass, though this weekend's opening means far less than it does on a frontloaded Marvel pic like last year's No Way Home, which opened to $260 million domestic and had grossed $573 million by Jan. 1. The first Avatar debuted to just $77 million, then dropped an amazingly low 2 percent in its second weekend, against legit competition from Robert Downey Jr.'s Sherlock Holmes. It then played and played, just like Titanic did, hitting $1 billion worldwide after two weeks, $2 billion by the end of January, and $2.9 billion total—with 73 percent of the overall box office overseas. There's a reason the Way of Water world premiere was in London, not L.A.

This time, other than the Puss in Boots sequel for families and Damien Chazelle's Babylon for gluttons and fans of long sits, there's virtually nothing of major note until the Ant-Man sequel in February, though presumably Avatar will be booted from theaters in China in favor of the local sequel Wandering Earth 2 in late January for the Chinese New Year. Barring Covid closures, the stars and Cameron seem to be aligned for success. If so, Iger—the god of good timing—will have left the Disney C.E.O. job in early 2020, right after the studio's record six billion-dollar grossers, and returned to the company just in time for a new creative and financial triumph, and one that may silence those increasingly loud doubters of his 2017 purchase of the Fox assets for a debt-inducing $71 billion.

At the same time, IMAX and 3D are poised to reap a huge windfall. The first Avatar changed the business of IMAX, which had only 158 theaters in early 2010. Now there's more than 1,500 IMAX-equipped theaters worldwide—including about 750 in China, which generated $276 million for the first Avatar and could deliver dramatically more, if its long-quarantined population shows up. It's almost as if President Xi dropped the draconian "zero Covid" policies specifically for Avatar and not those protests in the streets. Never underestimate Cameron, I guess.
Still, my point is we shouldn't be pretending that a good result for a filmmaker, a studio, for the 3D companies and for IMAX is anything close to a long-term fix for the overall movie business, which is definitely broken. Even if Way of Water does what it's supposed to do, 2022 will end with theatrical revenue down about 30 percent to 35 percent versus 2019. There simply aren't enough big movies to sustain theaters, not at the current level of screens at least. All in, 67 movies got wide releases in U.S. theaters this year, per N.A.T.O. That's down, not coincidentally, about 36 percent from the pre-pandemic level. Movie deserts last winter, in late summer and fall, absolutely killed the overall numbers, and it's not gonna get much better in the short-term. "We look for wide releases to expand to 95-100 movies in 2023," the analyst Eric Handler wrote in a recent note to clients, "which is still 25 percent below normalized levels."

That's not enough movies, and the dearth is slowly killing the theater companies. My local Landmark and Arclight closed. The Cineworld chain, the world's second biggest, is already bankrupt. AMC and its C.E.O., my buddy Adam Aron, are employing increasingly desperate stunts like issuing new APE shares, turning its theaters into Zoom meeting spaces, and hawking AMC credit cards. The AMC stock price, memed to around $30 this time last year, has fallen to about $5.50 this week—and even Handler's firm says that price is "highly irrational" given its financials. Ouch.

I asked Jon Landau about all this. Landau, of course, has been Cameron's producing partner since Titanic, so he monitors the state of theaters and the technology that powers them as closely as any filmmaker. He's also pretty alarmed by the situation, notwithstanding Avatar's success, and he blames everyone in the movie supply chain: filmmakers, distributors, and exhibitors. "We need to create a constant stream of movies to theaters," Landau told me today on my podcast. "The theaters can't survive on a Memorial Day movie, a Thanksgiving movie, and a Christmas movie. We as filmmakers and distributors have to feed that all the way through [the year]."
But that's only one piece of the solution. "We have to embrace what people want to go see," he said. Easier said than done, of course. Cameron is 68 now, and his ability to consistently meld cutting edge visuals with big, broad, global stories has not really been replicated. "You can't do it when you make shit," Landau continued. "You gotta do it with themes. Our industry focuses too much on plot. The plot is what you see in the theater. The theme is what you leave the theater with. Top Gun is not about the spectacle, it's about what they feel when they leave the theater."

He's totally right. I'm looking at the schedule for next year, and there will certainly be many hits: Ant-Man 3, Creed 3, Shazam! 2, John Wick 4, Dungeons & Dragons, Super Mario Bros., Guardians of the Galaxy 3, Fast 10, Spider-verse 2, Transformers 7, The Flash, Indiana Jones 5, Mission: Impossible 7, Barbie, The Marvels, Dune 2, Hunger Games 5, Ghostbusters 5, Aquaman 2.

I'm sure there will be others. (I'm personally rooting for Cocaine Bear.) But will any of these approach something like Avatar in ambition, scope, global appeal, franchise building rather than exploiting, and ultimately in industry-changing economics? I seriously doubt it. So in its place, the movie industry needs volume. Forget water, this is really the only way.
See you Sunday,
Matt

Correction: I misspelled Gal Gadot and Helen Hoehne on Sunday. Apologies.

Got a question, comment, complaint, or your Superman audition video? Email me at Matt@puck.news or call/text me at 310-804-3198.
FOUR STORIES WE'RE TALKING ABOUT
Post Apocalyptic
A brutally awkward town hall amplified long-simmering tensions at the Washington Post.
DYLAN BYERS

Royals in Hollywood
What 'Harry & Meghan' reveals about Netflix's plan for docuseries'.
JULIA ALEXANDER

Need help? Review our FAQs page or contact us for assistance. For brand partnerships, email ads@puck.news.
Puck is published by Heat Media LLC. 227 W 17th St New York, NY 10011.