Good evening,
Welcome back to The Washington Mall, your favorite twice-per-week private email about what's really going on in this town. As always, there's nowhere better to brush up on the true insider conversations percolating on the Hill, in the West Wing, on K Street, and the conference circuits and media orgs surrounding it all.
Mentioned in tonight's email: Hillary and Bill Clinton, Jeffrey Epstein, Monica Lewinsky, the Kardashians, Nancy Pelosi, Adam Schiff, Katherine Clark, Hakeem Jeffries, Pramila Jayapal, and many many more…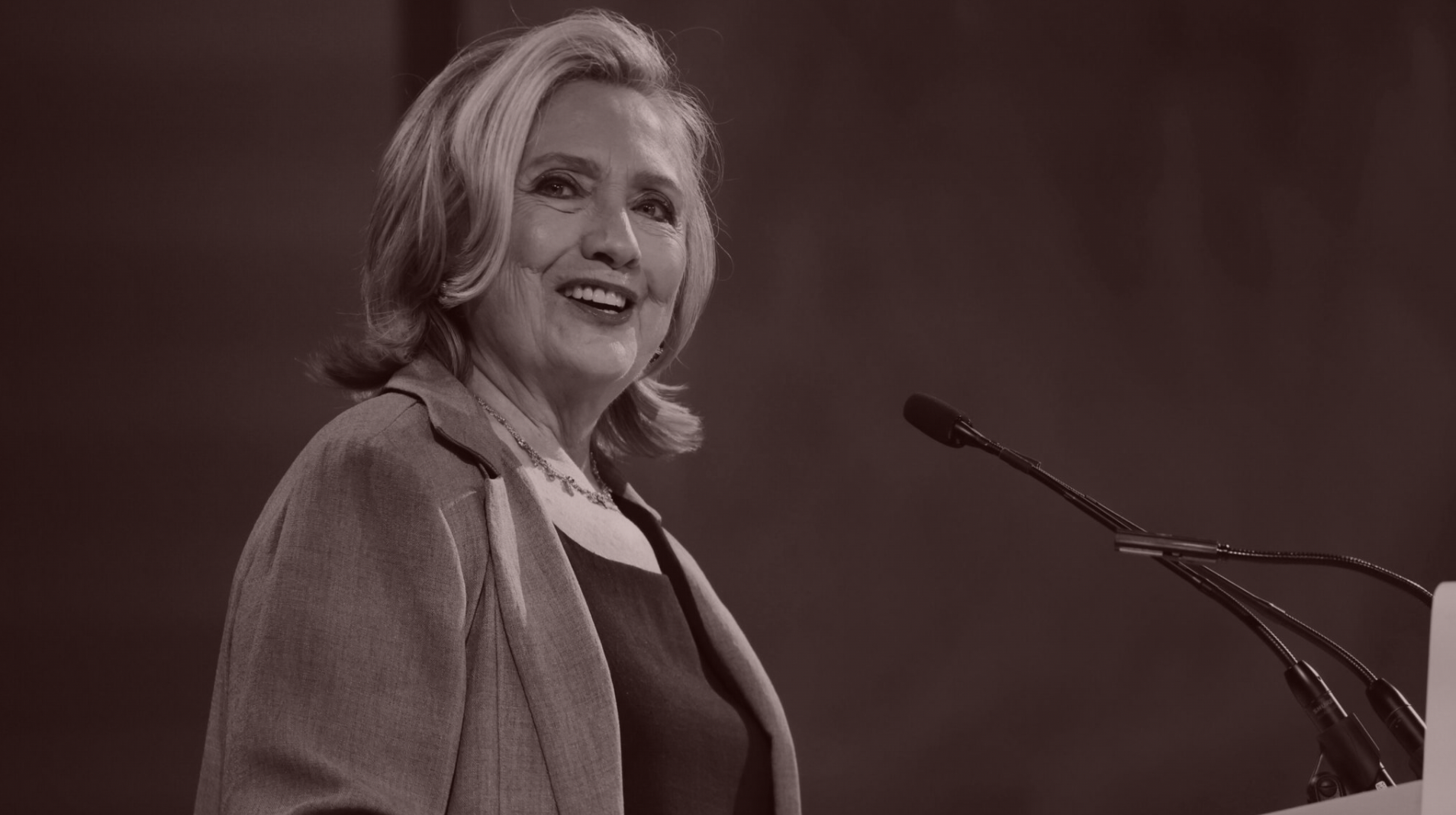 A Clinton Revival & Pelosi's Last Laugh
The muted return of the Clinton Global Initiative's annual conclave is evidence that its first family is doing some brand burnishing. Plus, a new movement in the Pelosi succession drama and the leadership ambitions encircling The Squad.
In retrospect, perhaps the apotheosis of the Clinton era wasn't manifested in the various peace accords or legislative triangulations of his administration, and not even the booming economy or the now-quaint bipartisan squabbling with Newt. Instead, the height of the high-minded, high-powered, high-volume deal culture would be concocted years later in the formation of the Clinton Global Initiative, which, depending on one's politics, generally appears either as a powerful platform for worldwide social engagement or a palm-greasing McKinsey mosh pit of E.S.G.-fluent International Baccalaureate-credentialed bankers.

During the Bush and Obama years, C.G.I. may have practiced a bit of both, and its annual global confab became an utterly unique amalgamation of Davos, the Met Ball, Inauguration Day and a Kardashian wedding. Then, alas, the event was tabled after 2016, perhaps to avoid the unpleasant optics during Hillary Clinton's campaign for president. And it remained off the calendar, perhaps as a reflection of the Clintons' uncertain standing in the world, post-email server, post-Trump, post-Epstein, post-Ryan Murphy's creatively brilliant, if commercially underwhelming, Impeachment: American Crime Story, which applied a new cultural filter to the victimhood of Lewinsky, as portrayed by Beanie Feldstein.

Anyway, nothing lasts forever, especially not in politics. Now, after six years, the event has returned in the form of a scaled-back, soft-focus, and noticeably shortened two-day showcase of celebrities, global leaders and politicians, as Bill and Hillary step gingerly back into the limelight. There were a mix of factors behind the decision to relaunch the signature Clinton Foundation event, as I reported for Playbook earlier this year: boredom and relevance-seeking, of course, but also recognition that the political temperature surrounding America's former first couple had finally cooled enough to make the whole thing palatable. Hillary's email controversy had quieted, the FX show had a short tail, and the Epstein scandal never legally implicated Bill. Hillary and Chelsea are even hosting an Oprah-esque Apple TV+ show, Gutsy, which attempts to show the former's softer side.

Clintonworld doesn't have the same gravitational pull as it did in 2015. Still, the rebooted speaker series managed to draw a strong bipartisan lineup of high-wattage political and philanthropic personages: Charlie Baker, Gavin Newsom, Justin Trudeau, Laurene Powell Jobs and José Andrés, to name just a few. Sure, some attendees, like Tony and Cherie Blair, had to skip the event on account of Queen Elizabeth's funeral; and the Clintons weren't able to score the blessing of the sitting president, as they did when Obama spoke or attended C.G.I. during his first six years in the White House.

Those were simpler times, before election results became life or death events. Notably, however, it appears that none of the most relevant political topics for Democrats on the campaign trail—like preserving democracy, the Dobbs decision, and disinformation—are explicitly on this year's agenda, even though they are squarely on the minds of world leaders and in the Clintons' wheelhouse. And this programming decision, perhaps more than anything, may suggest what the Clintons are really trying to accomplish this time around.

This week's C.G.I. agenda is decidedly milquetoast, centered on incredibly lofty, very important, and decidedly non-partisan global issues, like expanding the welfare of women, fighting drug addiction, building infrastructure, vaccine development, the refugee crisis and mental well-being—nothing, in other words, that could provoke a pointed Breitbart article. An example of this staid thesis is the panel titled "Trust and Transformation," in which a slew of non-profit leaders talk about how "Trust builds friendships, families, communities, institutions, and societies; and it is the connective tissue between them. Its absence—or fracture—can change everything."

Instead of tackling hot-button political challenges, the Clintons are bear-hugging the popular issue of public health, always a core pillar of C.G.I., of course, but newly relevant in a post-Covid and Dobbs era in which basic medical interventions have been transformed into culture war totems. Most of the panels are stacked with doctors and experts, setting up the Clintons to be elder statespeople on scientific topics that could be powerful wedge issues for Democrats. Naturally, the terms they are using to address those issues on the agenda are not as politically charged as the word abortion, for example, but rather maternal fetal health.

The Clintons have used public health, a popular issue for both parties, in the past to burnish their brands. Bill was able to restore his reputation after his administration by working with George W. Bush to tackle HIV/AIDS. And for Hillary, speaking about international issues evokes a time when she was most popular as Secretary of State. "It's a preserve-the-options strategy," said a senior Democratic source. "It's brand-positive. It's a lot of ride-the-wave, and public health is the wave right now."
ADVERTISEMENT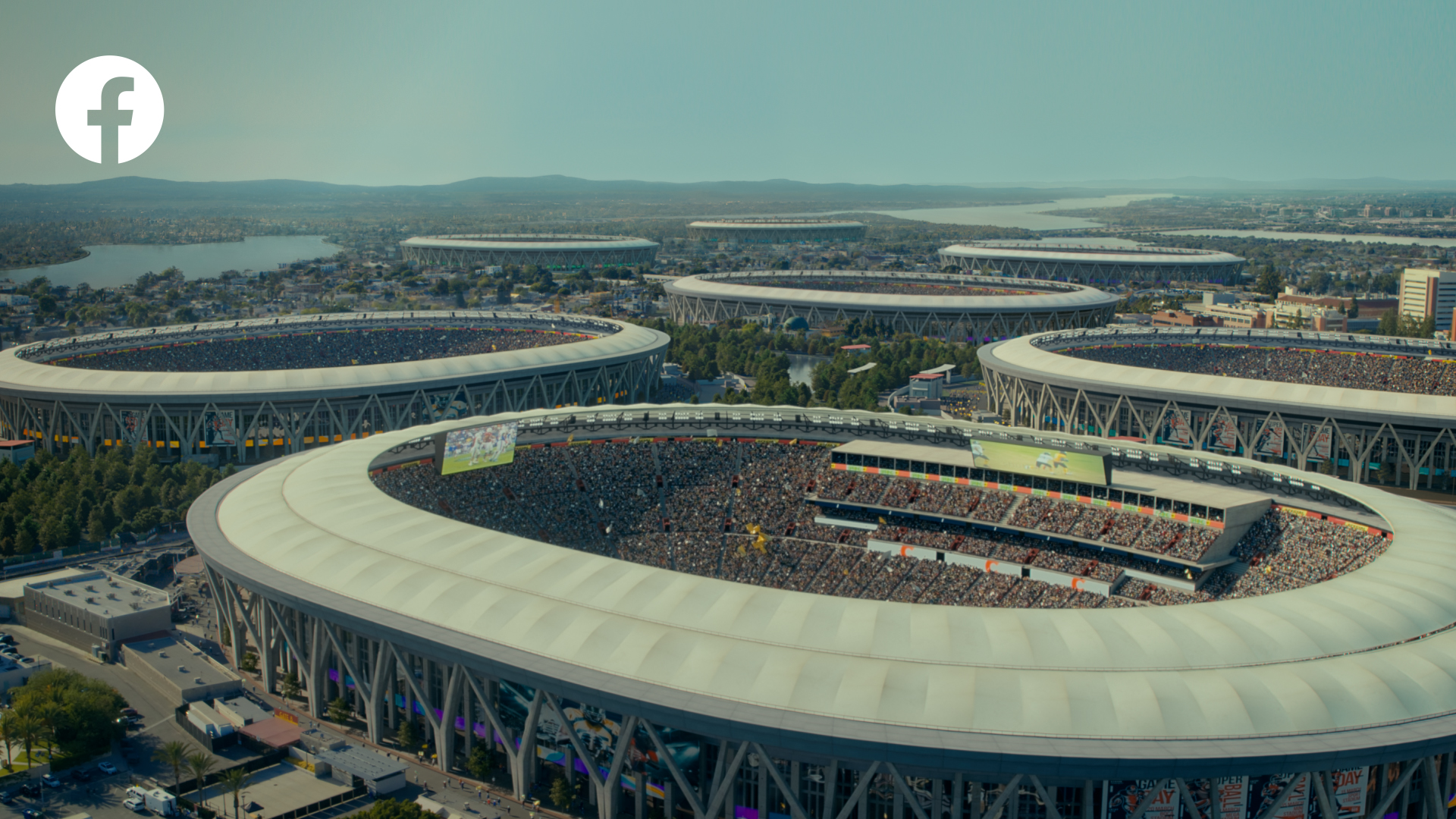 Facebook is taking action to keep its platform safe
We spent $16 billion to enhance safety and security across our platforms over the past 6 years. That's enough to build 7 pro stadiums.
And it's just one example of the work we're doing to create safer connections.
As we approach the midterm elections, the Democratic caucus's post-Nancy Pelosi plans appear to be coming into fuller view. Unsurprisingly, the long-serving Speaker, and talented legislator and vote-whipper, is not leaving her own succession to fate. Pelosi, after all, doesn't want to leave behind a fragmented caucus. Her allies say she's worried about bequeathing a vacuum, which would only exacerbate infighting and factionalism.

So she's subtly trying to make sure that those itching for some relevance in the next Congress are covered, and she sees the pathway to that through a larger leadership framework. "She's always the conductor of the orchestra. She wants a succession plan that's in the best interest of the caucus," said a source close to Pelosi. "She wants to keep people united and prevent sniping." (Pelosi's team likes to push back on the post-Pelosi future."The Speaker is laser focused on winning the election," said Pelosi's spokesperson, Drew Hammill, a new variation on the line her office has offered ad infinitum. "Any suggestion to the contrary is complete hogwash.")

Pelosi, according to people close to her, fears that a plan-less transition could lead to the sort of chaos that engulfed the Republicans during the late Boehner–Ryan era. If Pelosi has her way, there likely will be a large leadership team, similar to what Chuck Schumer has created in the Senate. In the upper chamber, everyone across the party's ideological spectrum—from Senators Joe Manchin and Bernie Sanders to Cory Booker and Elizabeth Warren to Catherine Cortez Masto and Amy Klobuchar and Dick Durbin—has a seat at the table. Pelosi has called this play before, creating titles that didn't exist, like "Assistant Speaker" for Chris Van Hollen and "Democratic Caucus Chairman" for Jim Clyburn.

I'm told she's been reaching out to members, like assistant speaker Katherine Clark, one of her favorites in leadership, to discern where she sees herself in the next leadership structure. Of course, I've heard that Clark is interested in the top job. Hakeem Jeffries, however, is ahead of the pack in the shadow leadership race. The New York congressman continues to collect commitments from members, while already having nailed down the support of the powerful New York caucus. There are others who are still making their pitch to their colleagues, like Clark, Adam Schiff, Steny Hoyer, Pete Aguilar and Joe Neguse, but there's a feeling of inevitability, and history, around Jeffries, who would be the first Black leader of the caucus.

Progressive caucus chair Pramila Jayapal, the Squad member who led the Build Back Better negotiations with the White House, is so confident in Hakeem's chances of ascending to leader, according to sources, that she indicated to him that she would bring along the progressive caucus in exchange for some sort of leadership role in the next congress, like assistant speaker or assistant minority leader. Jayapal certainly elevated her profile via her negotiations with the White House.
ADVERTISEMENT

Even though the talks were generally fruitless, she was seen as a member of The Squad who was willing to negotiate rather than sit on her hands. But at the end of the day, the infrastructure package bill passed without the progressive demands, which clarified what many already knew: that Senators Manchin and Kyrsten Sinema held the pen all along. This is an inconvenient fact for Jayapal as she pitches why she really deserves a seat at the table.

Jayapal's team pushed back on this characterization. "This is not correct. A conversation of this nature has never taken place," a spokesperson for Jayapal told me. "Of course if an opportunity arises she'll take a look at it," she added, when I asked if she was interested in a leadership position in the next Congress. "But her focus right now is on getting through the midterms and making sure Democrats retain the House and pick up seats in the Senate."

Others pointed to the obvious strategic logic of bringing Jayapal along for Jeffries's ride. "If you're Hakeem, when you're being leader, how do you stay there for as long as possible? You make sure Jayapal is pissing out of the tent instead of into it," said a Democratic member of Congress.

Clark, a member of the progressive caucus in good standing, could also remain in the role of assistant speaker or minority leader, but there are questions about whether she has the same cover with The Squad as Japayal does. Clark could also end up as Hakeem's No. 2 in the role of minority whip, if Democrats lose the House, as many expect will happen. This would also hinge on the retirement of the man currently in that role, Steny Hoyer, who has made it known to colleagues that he plans to run for leader even if Pelosi retires. As I have previously reported, Pelosi would like her entire generation of leadership, including Hoyer and Clyburn, to step down in tandem, even though the two widowers want to remain in power and relevant. If they don't retire, they would likely be afforded some ceremonial roles.

Adam Schiff, who managed to show off his fundraising prowess this cycle by outraising all of the other hopefuls for leader, has also been making the pitch even though it's unlikely, due to the fact that these races are typically popularity contests and that he doesn't represent much as a camera-loving white guy from California. Nevertheless, Schiff is one of the House of Pelosi's favorites, and she will want to see that he's taken care of in the next session. After all, if the Republicans take back the House, he's likely to face retribution from Kevin McCarthy, who said he would boot Schiff from the powerful intel committee for having removed Marjorie Taylor Greene.

Would he stick around otherwise? Running for statewide office in California could be a next step for Schiff, who's unlikely to be unsatisfied being a bank-bencher, unless Pelosi can manage a way to justify bringing him to the adults' table.
FOUR STORIES WE'RE TALKING ABOUT
The Pigskin Squeeze
A discussion encircling the consolidating college football television universe.
MATTHEW BELLONI

CNN's New Day
Jon and Peter dissect CNN's programming shuffle and the NFL on streaming.
PETER HAMBY & JON KELLY

Iger's New Act
Observations on the great Wall Street stories of our age, or at least of this week.
WILLIAM D. COHAN

The Oscars Makeover
Can C.E.O. Bill Kramer and president Janet Yang save the Academy from itself?
MATTHEW BELLONI
You received this message because you signed up to receive emails from Puck

Was this email forwarded to you?

Sign up for Puck here

Interested in exploring our newsletter offerings?

Manage your preferences

Puck is published by Heat Media LLC

227 W 17th St

New York, NY 10011

For support, just reply to this e-mail

For brand partnerships, email ads@puck.news