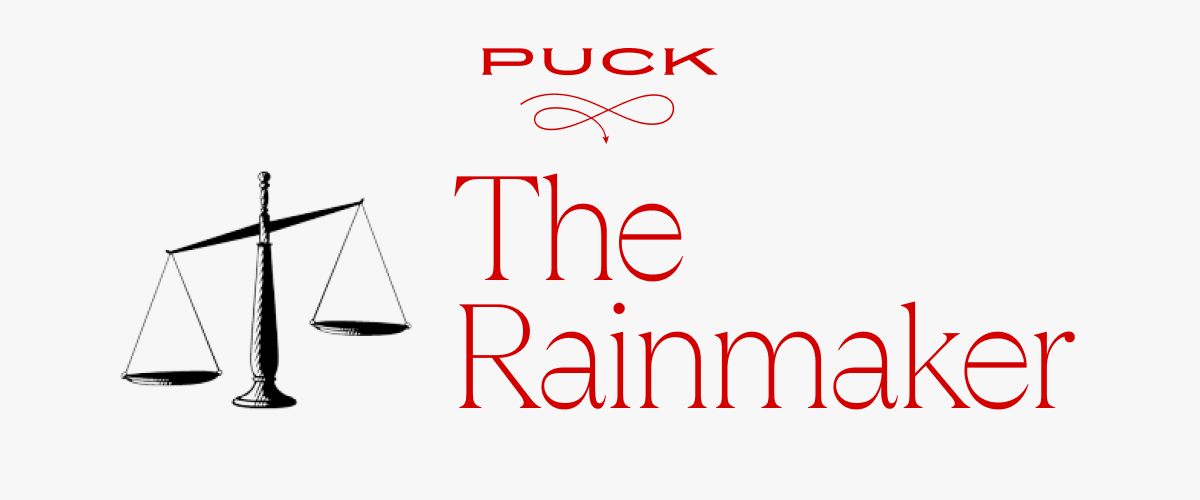 Happy Monday, I'm Eriq Gardner.
Welcome back to The Rainmaker. In this week's edition, the bizarre, double-barreled legal fight over the origin of David Zaslav's Warner Bros. Discovery. Plus, news about Biden's Department of Justice, Roger Goodell's NFL, Alex Murdaugh, Shari Redstone, Shitty Media Men, and 3 Feet High and Rising. (Was this email forwarded to you? Click this link to subscribe.)
Also, make sure you check out my conversation with Dylan Byers about what's ahead in Dominion v. Fox. I trot out a prediction that I guarantee no one else has made.
But first…
Paramount Global has agreed to pay $122.5 million to settle a case over how Shari Redstone engineered the merger of CBS and Viacom. That's according to a securities filing on Friday. I covered the dispute, which was headed to a trial in May, last month. The deal requires judicial approval.
Stephen Elliot, the writer who sued for defamation over his inclusion on the "Shitty Media Men" list, has resolved his beef with list creator Moira Donegan. Here's the background on that fascinating case.
Curious about just how big the Alex Murdaugh murder trial (and guilty verdict) was, I checked in with my friends at Law & Crime Network to see how Murdaugh rated. Turns out it's now the second most-watched trial ever streamed there, just ahead of trials for Darrell Brooks (the guy who drove a truck through a parade), Kyle Rittenhouse, and Nikolas Cruz (the Parkland shooter). As for No. 1, with three to five times as many viewers as Murdaugh depending on the time of day, no surprise, it's Johnny Depp v. Amber Heard.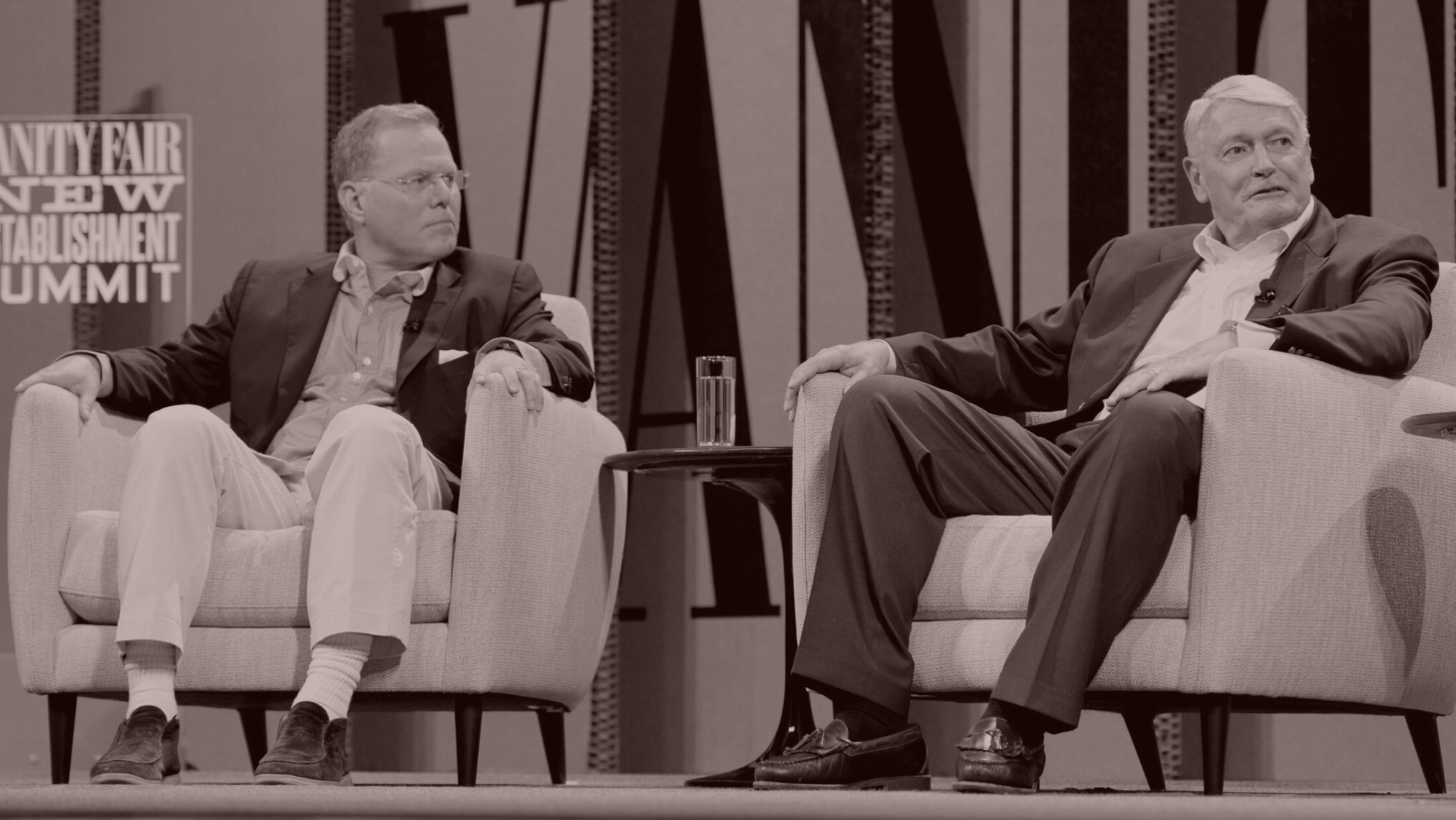 A Zaz Legal Melee For the Ages
Bricklayers, government workers, the Newhouses, 'Batgirl,' and Chris Wallace's CNN+ deal are all factoring into two suits contesting the formation of Warner Bros. Discovery—and, more bizarrely, contesting each other!
It started off typically enough. A year ago, as the merger between David Zaslav's Discovery Communications and AT&T's WarnerMedia was about to give birth to the corporate entity known as Warner Bros. Discovery, some Delaware lawyers began recruiting clients and making "Section 220 demands"—firm but polite requests under Delaware corporate law to inspect the books of the merging entities. Depositions were taken, and in December, class action complaints were filed, initially under seal, that alleged the media behemoth's formation gave investors short shrift. A legal challenge will now proceed just as the company begins to make good on Zaz's promises to Wall Street analysts.

But not every court battle is between plaintiff and defendant. Here, before this case even gets anywhere, the plaintiffs are clawing at each other. Currently, after the formation of Survivor-style alliances, two competing groups are vying in Delaware's Court of Chancery to take the lead position in the consolidated class action. A judge will now choose between two vastly different visions about where this case should go. That's because each has a wildly different take on how last year's marriage of Discovery and WarnerMedia pulled a fast one on shareholders.

And it's getting nasty. One side argues that the other is pursuing an "inferior," "sue 'em all" strategy that rests on proving a nonsensical, "all-encompassing conspiracy." That's just "sour grapes," responds the other group, dumping on its opponents for "fail[ing] to grasp" malfeasance as clear as day. What's really going on, they claim, is that these other so-called lawyers "take umbrage at the threat to their sense of incumbency." Like an unruly meeting of a college debate club, they're viciously picking apart each other's arguments—and, presumably, handing WBD ammo to defeat whichever side emerges triumphant.
The Monroe Group vs. The Bricklayers
On one side is the "Monroe Group," so named after a group of Michigan government workers who probably have no idea their pension is now tied to a lawsuit that notes everything from the shelving of Batgirl to Chris Wallace's salary after the demise of CNN+. The Monroe Group's 192-page, 339-footnote complaint is absurdly expansive, but it's the read for completists.

The Cliffs Notes version: Zaslav suggested a merger to AT&T's John Stankey while commiserating about how Covid canceled a golf tournament where the two were supposed to meet. Liberty Media's powerful chairman John Malone joined the fun, and things got real, very quickly. The key to making the merger happen was Malone negotiating consent from the Newhouse family, via their entity Advance, who owned preferred stock in Discovery and required a premium for their nod. During negotiations, Zaslav positioned himself to lead the merged company.

Robbins Geller, lead counsel to The Monroe Group, alleges that as merger negotiations progressed, AT&T took advantage of the eagerness by Malone, Zaslav, and the Newhouses to complete a deal that would enrich them. According to the filing, the telecom giant, which acquired Warner Media in a somewhat disastrous $105 billion deal a few years earlier, concealed massive costs, overstated financial projections, withheld key diligence items like distribution and licensing agreements, and refused to answer requests from Discovery's board. Meanwhile, the Newhouses got their $787 million premium, and Malone got a massive new pay package for his friend and protégé, Zaz.

Indeed, the latter is said to have gone into compensation negotiations with the idea of scoring a payday like Bob Iger upon the Disney-Fox deal and walked away with a total package valued at the time by those involved at $503 million, a $338 million raise from the previous five years. Zaz' pay last year amounted to the second most among all S&P 500 C.E.O.'s, according to the Wall Street Journal. (The company recently tweaked the formula on performance-related bonuses.) As for Discovery's shareholders, they took a meager 29 percent stake in the combined company that was saddled with about $50 billion in debt. Not fair, say Robbins Geller and The Monroe Group.

On the other side is the "Bricklayers group," so named for some Pittsburgh craftworkers who probably have no idea their union's pension is now tied to a lawsuit over a side hustle in the streaming wars. The Bricklayers' complaint clocks in at a relatively brisk 75 pages, and it's the read for financial junkies.

Unlike The Monroe Group, which depicts Discovery as being duped by the AT&T beancounters, the Bricklayers view Discovery as weak and desperate in the new streaming economy. As lead counsel Bernstein Litowitz argues, Discovery didn't have the scale to compete with content from the likes of Disney, Apple, Netflix, Hulu, and Amazon, and so the Newhouses were in a position to extort the others into a more than 45 percent premium on their preferred shares. As this complaint tells it, the family should have acted as a fiduciary for the benefit of all shareholders and just gotten with the program. Instead, according to Bernstein Litowitz's logic, this controller held the merger hostage until it extracted what it desired. That's basically it: the company that owns the Ironman Competition and which publishes Vanity Fair, Vogue, and The New Yorker got greedy. That'll be the focus of the litigation if Bernstein Litowitz is appointed lead.

Each group is now ridiculing the other's theories. "Respectfully, the notion that Malone would jeopardize his personal investment by agreeing to a bad deal just to benefit Zaslav (and only if the deal worked out) pushes the bounds of credulity," stated a Feb. 23 brief by the Bricklayers (unsealed on Friday). "Indeed, as the Monroe Group repeatedly alleged, Malone has placed Zaslav in many roles across the Liberty Media empire of companies. If Malone were so inclined, he could lavish Zaslav with immense compensation without endangering Malone's over-half-a-billion-dollar personal investment in Discovery."

In turn, The Monroe Group lays into the Bricklayers as "ignor[ing] most of [the] misconduct, limiting themselves to narrow claims," conducting a "less thorough investigation," and now becoming a turncoat. What about AT&T? No discussion about the special relationship between Malone and Zaz? And why no challenge to the fairness of the overall deal? "Bricklayers throw their support behind defendant John Malone and go out of their way to advocate in his interests," adds the most recent Monroe brief. "Bricklayers' counsel cannot be expected to vigorously litigate claims on behalf of plaintiffs when they show such fervor for the defense."

So who wins? Will it be the group with the biggest financial stake in Discovery (the Monroe group) or will it be the lawyers exhibiting the most "vigor" (the Bricklayers claim the mantle because they made their Section 220 demand first)? I can't say. In this contest, beauty is in the eye of the Delaware Chancellor. But at this rate, WBD may not need to do much besides sit back, enjoy the flying insults, and let their opponents poison each other.
Will corporations step forward and self-report criminal behavior? That's what the Biden administration hopes. The Justice Department has just rolled out a new policy that incentivizes timely disclosures. The carrot is non-prosecution agreements (for the corporations, not the executives, of course) and discounted fines. Now comes the game theory as corporate lawyers figure out whether they can trust prosecutors, especially given the possibility that the policy ends with Biden. This all happens, by the way, as a pair of Fox Sports executives are on trial for allegedly bribing soccer officials to secure broadcasting rights to international games. I wonder if Rupert Murdoch's company would have come clean much sooner had it been properly incentivized.
TikTok, under fire for its Chinese ownership and questions about its mental health impact on kids, just announced a 60 minute screen time limit for users under 18—but the state of Indiana is demanding something pretty extraordinary. Officials there are seeking a preliminary injunction that would forbid TikTok from telling Apple that its app is appropriate for children. TikTok argues this would violate its First Amendment rights by compelling the company to convey an opinion it disagrees with vehemently. TikTok, represented by Covington & Burling, also contends that this would violate the dormant commerce clause of the U.S. Constitution. In turn, Indiana is showing the judge all sorts of risqué videos available on TikTok and claiming that its representations to Apple amount to deception. On Friday, a hearing was held where both sides called witnesses. An order should be coming shortly…
A New NFL Lawsuit Playbook
Plaintiffs' lawyers love to play in front of crowds. So when a judge ruled this past week that former Miami Dolphins head coach Brian Flores could pursue his discrimination claims against the NFL in open court, that was a touchdown for his attorney, Douglas Wigdor, who throws out press releases as if his right arm depended on it.

Flores was fired early last year after three seasons (including two winning campaigns) as the Dolphins head coach, after butting heads with the team's owner Stephen Ross over strategy. He eventually landed an assistant position with another team, but he's challenging what he alleges are the NFL's crooked hiring practices, in particular the "Rooney Rule," which declares that a franchise can't hire a coach until they've interviewed a minority candidate. Flores and a few other coaches joining him in this putative class action contend that the Rooney Rule is a cruel sham: Black coaches are interviewed, sometimes early in the process to check the box, before a white coach is inevitably hired. The NFL has 32 teams and three Black head coaches.

The image-conscious NFL, unsurprisingly, attempted to steer this fight into its internal grievance system, based on an arbitration clause in Flores's old contract with the Dolphins. Wigdor struck back, arguing that NFL commissioner Roger Goodell would be a biased arbitrator. Wigdor didn't win on this ground—U.S. District Court Judge Valerie Caproni ruled that Flores was compelled to go to arbitration with his former team—but did hand Wigdor and Flores a huge win, allowing their lawsuit to proceed in federal court with the other teams and the league over his prospective employment. Caproni's ruling hinged on the fact that Flores had actually signed a deal with the Dolphins—not with the New York Giants or Denver Broncos (where he unsuccessfully interviewed), not with the Houston Texans (which allegedly removed Flores from consideration after he filed this lawsuit), and definitely not with the NFL (represented by former Obama Attorney General Loretta Lynch).

Here's where things get a little weird, though. Beyond the arbitration clause, an NFL coach's contract includes a provision that gives the commissioner "full, complete and final jurisdiction and authority to arbitrate" any dispute between any coach and any club. Caproni basically shrugged this off, seeing that the NFL's "argument, taken to its logical extreme, would bind a coach forever to arbitration, even if he were never again employed by a team in the NFL."

OK, fair enough, but what about the fact that last season, Flores signed on to become an assistant coach for the Pittsburgh Steelers (he's now working for the Minnesota Vikings), and that contract had the usual arbitration language? Shouldn't that matter? "The version of the Flores-Steelers Agreement submitted to the Court never became binding upon Mr. Flores or the Steelers because the Commissioner never signed it," states the decision (which can be read in full here).

So Flores coached in the NFL last year without a valid contract? That's absolutely wild, and amazingly, this supposed Goodell screw-up hardly got much briefing from both sides. I'm pretty sure the NFL will be shooting for an immediate appeal, just as it did when a Nevada judge similarly ruled last year that former Las Vegas Raiders coach Jon Gruden could avoid arbitration in his own lawsuit against the league. (The unconscionability of Goodell-as-arbitrator played an even bigger factor in that case.) Plus, there's a lingering question, hinted in a Caproni footnote, of whether Flores retains the ability to represent a class of Black NFL coaches after being prevented from proceeding in court against the Dolphins. Nevertheless, Wigdor's team now has points on the board, and other attorneys taking on the NFL will surely note this playbook and the ref's call.

I'm listening to De La Soul's catalog, finally available on streaming after many years of legal entanglements and sample clearance issues. What are you listening to? Email me at eriq@puck.news.
FOUR STORIES WE'RE TALKING ABOUT
Shari in Showtime
Why did Shari and Bob reject a $3B offer for Showtime—and is the deal really dead?
MATTHEW BELLONI

The Goldman Thread
Notes on Solomon's consumer play, Salesforce's activist appeasement, and the Tesla bull case.
WILLIAM D. COHAN

The A.I. Takeover
Discussing the fallout from Fox's $1.6B defamation lawsuit and the ChatGPT media wave.
PETER HAMBY & JON KELLY

Murdoch Shrugged
A close reading of the Fox-Dominion $1.6 billion lawsuit revelations.
DYLAN BYERS & ERIQ GARDNER

Need help? Review our FAQs
page or contact
us for assistance. For brand partnerships, email ads@puck.news.
Puck is published by Heat Media LLC. 227 W 17th St New York, NY 10011.