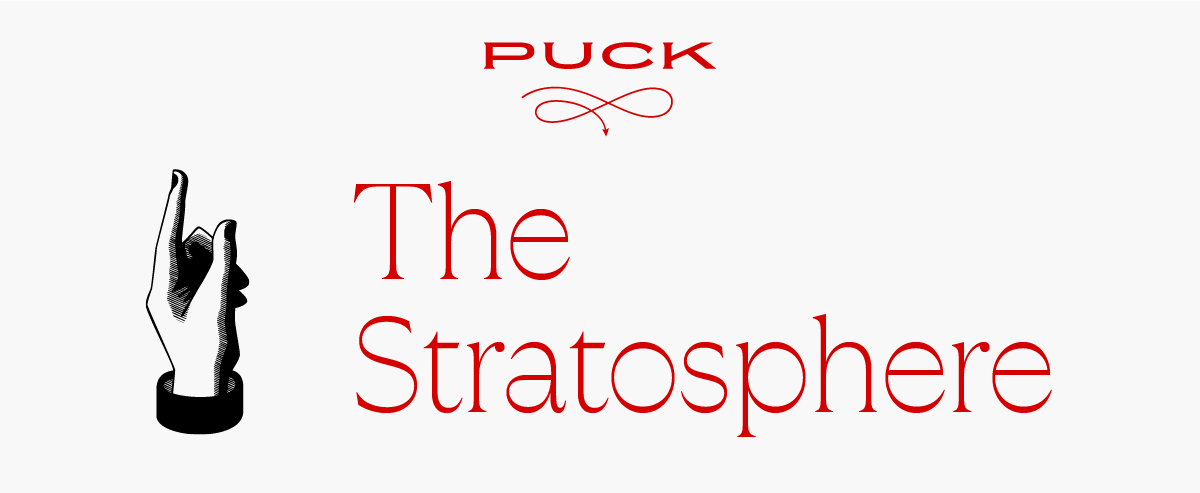 Welcome back to The Stratosphere.
Today, I'm offering a wide-lens look at Silicon Valley's evolving politics at a turning point for the country and the industry: Trump is out of office, 2024 is fast approaching, and tech's biggest personalities are increasingly comfortable aligning themselves with the political right.
Further down, subscribers have full access to exclusive reporting that you will only find in this email: New dish on a last-minute super PAC from David Sacks & co. to beat Gavin Newsom; the favorite candidates of Ron Conway and London Breed; and the latest insider reporting on the next moves involving the powerful donor group, Mind the Gap.
SPONSORED BY FACEBOOK

I'm not sure it's ever been true that Silicon Valley, as Mark Zuckerberg put it during his umpteenth address before Congress, is "a very left-leaning place." It is a seductive narrative for Republicans like Jim Jordan, and it is certainly a useful feint for people like Zuckerberg, himself. But it doesn't pass the smell test. Silicon Valley may be somewhat culturally liberal, but its economic value system is as unmistakably conservative as Wall Street or Houston.

Steve Jobs dropped acid, but he also knew that he needed Foxconn to manufacture the iPhone. Sam Bankman-Fried, a top Democratic donor, makes his money from a scarcely regulated cryptocurrency exchange domiciled in The Bahamas. While the preponderance of tech executives took various stands against Donald Trump, they also welcomed his corporate tax cut. The industry was profoundly outraged when Trump moved to restrict H-1B skilled-worker visas, but Elizabeth Warren's wealth tax found few takers here.

And yet media commentators have often overlooked all of this, casting conservatives like Peter Thiel as aberrations in an otherwise unanimous Silicon Valley. To some extent that's true: Most political donations from people in tech still go to Democrats, and the rank-and-file entrepreneurs certainly lean left, especially on issues like climate, immigration and abortion. But at the upper-most elite level, Thiel is an aberration primarily in that he spends real money on his convictions. There are plenty of center-right tech leaders these days—Marc Andreessen, John Chambers, Scott McNealy—as well as plenty of liberals who diverge from the progressive consensus in meaningful ways. Even Jack Dorsey, of the silent meditation retreats and Ferguson protests, has adopted more libertarian views on free speech, despite his push for more content moderation when he was actually in charge of Twitter. There is a great research paper from David Broockman, a well-wired political scientist at Berkeley, that makes this very point: Tech elites may be social liberals, but they are actually more conservative on regulation and labor issues than the standard G.O.P. donor.

The Trump era papered over these differences. Now that Trump is out of office, of course, industry leaders can express center-right viewpoints again without getting lumped in with the MAGA circus. Others remain self-identified liberals but have found themselves precariously out of step with the social-justice politics and Slack room activism that erupted in Trump's wake. That shift has become increasingly apparent as some of the industry's most visible avatars have more publicly embraced their conservative views. In just the past week, Elon Musk, Larry Ellison, and Jeff Bezos have offered up potent reminders.
The loudest example, of course, is Musk, whose politics until recently aligned with his professional interests. He has called himself a "strong supporter" of Barack Obama (who supported Tesla), disliked Mitt Romney (who called Tesla a "loser"), and now routinely criticizes the Biden administration (also for snubbing Tesla). His past political donations were mostly perfunctory checks to legislators who have regulatory oversight of Tesla and SpaceX. His late-night, lib-tweaking Twitter commentary has always been provocative, so much so that it was easy to forget his day jobs were running two companies meant to combat and deal with the effects of climate change.

Over the past several months, however, Musk has become perturbed by the rise of left wing activism and ideas—an escalation that led him to tweet last week that he is leaving the Democratic Party to vote Republican. Musk's grievances? Covid wrist-slapping, political correctness, online censorship, a wealth tax, the aforementioned Biden snub. Some part of Elon's heel-turn, as with his attempt to purchase Twitter, is surely a reaction to his unsympathetic treatment by Democrats and in the media, and a desire to ingratiate himself with some tribe or another. But just look at the content of his tweets nowadays to get a window into his media diet: regularly replying to alt-right influencers Mike Cernovich and other Breitbart talent, breathlessly following the Michael Sussman trial, calling one of Hillary Clinton's 2016 tweets about Trump a "campaign hoax." Some of this is an act—in the latter case, Musk was razzing Twitter for not labeling it as disinformation—but it's trolling with a purpose.

Then there is Larry Ellison, the Oracle founder and G.O.P. mega-donor who recently committed $1 billion to help Elon buy Twitter. Ellison has been moving rightward for more than a decade, as I documented earlier this month. But last week offered a revealing example of how enmeshed he has become in Republican politics. Ellison was one of a handful of then-president Trump's allies on a conference call, shortly after the 2020 election, about strategies to contest the results of the vote, as the Washington Post reported on Friday. Among the participants, according to court documents released last week, were Trump lawyer Jay Sekulow, Senator Lindsey Graham, Fox host Sean Hannity, and election truther Jim Bopp.
ADVERTISEMENT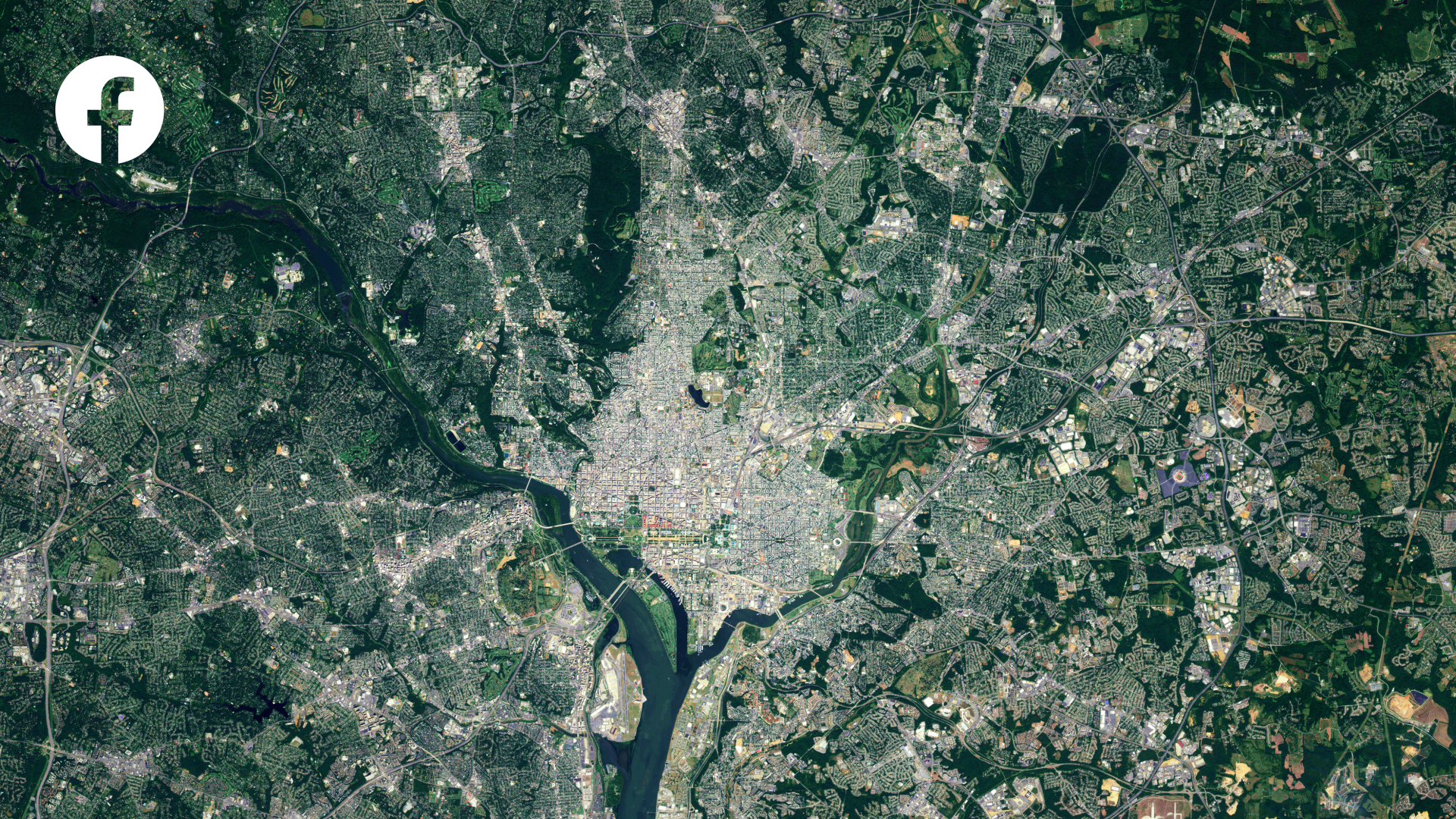 Facebook is taking action to keep its platform safe
Over 40 million people use Facebook Privacy Checkup each month. That's nearly 60 times the population of Washington, D.C. That's just one example of the work we're doing to create safer connections.
The Post story was unsatisfying, though, because the specifics matter tremendously. Did Ellison think Trump was justified in trying to overturn the election? Did he help? I reached Bopp myself this week, and he described the inbound call from Sekulow as unscheduled, unexpected, and in-progress when he joined. From his perspective, the conversation was brief and focused on whether Graham should host a congressional hearing on voter fraud in the election. He also recalled that both Hannity and Graham spoke, but he had zero recollection of Ellison contributing to the conversation. In fact, Bopp told me, he didn't even know who Ellison was until last week—although, now alerted to his politics and enormous wealth, he joked, "I'd like to know him better."

Oracle and Ellison spokespeople declined my many entreaties over the last few days to clear things up, or to say definitively what Ellison thought of the 2020 results, or what transpired on the Sekulow call. Given the uproar over this story, that may be telling. But several close Ellison watchers I pinged told me they found his presence on the call to be out of character, and probably an isolated incident, given that Ellison is by no means in Trump's inner or even outer circle, unlike Hannity and Graham. "The way I would interpret it is somebody brought him in for advice," speculated one of those Ellison sources. "Larry knows databases."

I similarly suspect that Ellison was merely roped into the call, perhaps like Bopp with little notice. As I wrote the other day, Ellison has grown very close with Graham, and the two talk often about Republican politics. But it speaks to Ellison's deepening involvement with the Republican Party that someone—Graham, most likely—thought he might be a valuable ally in an undemocratic attempt to keep Trump in power. Two decades ago, Ellison was golfing and nightclubbing buddies with Bill Clinton. Now, is he a potential witness for the Jan. 6 commission?

Finally there is Bezos, who has been far more carefree and personal with his tweets and Instagrams ever since he stepped down as the C.E.O. of Amazon last summer. But his posts in recent weeks have recently been almost unnecessarily provocative, caustic and high-risk, taking aim at America's political class, Musk's ties to China, and Biden's record on inflation. Some sources texted me to hypothesize that Bezos is thinking about following his friend Michael Bloomberg into the presidential arena. I don't buy that, but it is remarkable to watch Bezos—an assiduous political figure with a highly-managed public image—throwing caution to the wind and picking gratuitous Friday evening fights with the White House trolling its defunct Disinformation Board. I wouldn't be the first to wonder whether Bezos, now no longer speaking for Amazon, sees Elon's success in cultivating a fanbase online and wonders, why not me?
The Party of Obama No More
Beyond the specific triggers for Ellison, Musk and Bezos, there are a few higher-level explanations for why Silicon Valley elites are lurching rightward. The first is that many tech leaders are reacting to what they see as unfair treatment by media organizations that increasingly scrutinize them like robber barons. Another is the backlash to the heightened politics of the Covid era, in which lockdowns, protests, rising crime and a bitterly contested election combined to turn nearly every facet of previously ordinary life into grist for various culture wars.

Perhaps most salient, from the Ellison-Musk-Bezos point of view, is their belief that the Democratic Party—their de facto former home—is now defined by a terrifying level of anti-billionaire, anti-corporate, anti-tech vitriol that would have been foreign to them during the Obama era. Musk's recent meme, portraying the leftward lurch of the Democratic Party, is not accurate—the G.O.P. has very much moved rightward, too—but it epitomized a real feeling among Silicon Valley elites. "Don't forget the Democrats also triggered Jeff Bezos this week," top G.O.P. fundraiser Caroline Wren tweeted last week, "meaning they have now made enemies with two individuals (Musk & Bezos) collectively worth over $459 billion."

I'm skeptical that people like Bezos and Musk actually will take that money and funnel it into partisan politics. And of course, there are still plenty of donors like MacKenzie Scott and Laurene Powell Jobs on the left in tech. But the political energy in Silicon Valley is trending away from Democrats in the post-Trump era.
Recallapalooza: Sacks v. Newsom, Round 2
Speaking of which, you'll probably recall that some of tech's buzziest names last year tried to dethrone Gavin Newsom in a recall election that backfired catastrophically when Newsom thrashed the petition by 23 points. Now, I have learned that some of those same tech figures are quietly gearing up for a second round of battle.

The vessel this time is Michael Shellenberger, a provocative author and homelessness advocate whose 2021 book, San Fransicko: Why Progressives Ruin Cities argues… well, the title should make it clear enough. The book was well-read by those in tech's more conservative circles, and now Shellenberger is running for governor as an independent.

California has a "top-two" system where the finalists in the June primary make the fall general-election ballot. Ordinarily those finalists are a credible Republican and a credible Democrat, but in such a weak G.O.P. field, after Newsom demolished the recall effort last fall, maybe there's a chance for Shellenberger to make it in two weeks if he can crawl up to, say, just shy of 20 percent, even if he finishes a distant second behind Newsom. And then once you're in the top two against Newsom, in a tough year nationally for Democrats, who knows what can happen?

Making the top two might only require $1 million or so in outside money. And Silicon Valley is preparing to foot the bill. David Sacks, the venture capitalist-cum-podcaster, has put $150,000 into the effort behind a quiet new effort called Safe CA, Inc., a super PAC, and an allied dark-money nonprofit, Safe Sidewalks, that is waging a last-minute campaign to get Shellenberger into the final two, I am told. The group is guided by Luke Thompson, the well-connected G.O.P. operative who is coming off successfully running a super PAC funded by Sacks' friend Peter Thiel to elect J.D. Vance in Ohio. The combined effort is raising somewhere between $500,000 and $1 million primarily for television ads to run in the final two weeks, probably just in a few select markets. Given that ballots are already out in California, and people are already voting, time is running short.

Shellenberger has other fans in tech, such as former Y Combinator chief Sam Altman, who maxed out to the campaign directly, but the continued ascendance of Sacks in G.O.P. circles is worth noting. Sacks, working with a Washington hand named Chris Massey, is an increasingly influential figure in G.O.P. fundraising circles—I've talked to several Republican fundraisers who are watching him like a hawk, paying close attention to what he is deciding to fund.
ADVERTISEMENT

Jurvetson and Conway Choose Sides
Over on the Democratic side of the fundraising aisle, a source flipped me an intriguing invitation the other day, emblazoned with some of the biggest name donors in Silicon Valley. Wisconsin Lieutenant Governor Mandela Barnes, who is a frontrunner in the state's competitive Senate primary, is set to raise cash in Palo Alto this Tuesday evening. The host committee is stacked: Karla Jurvetson, a major force in progressive fundraising circles, is backing Barnes, as is legendary venture capitalist Ron Conway, the old-guard powerbroker.

Other names on the Meet Mandela invite include Rep. Ro Khanna, the progressive heartthrob; Barbara Fried, the Stanford professor (and Sam Bankman-Fried's mother) who launched the donor-advisory Mind the Gap (more on that in a moment); and hedge fund heiress Liz Simons. Barnes' top opponent has hedge fund ties, too: Alex Lasry is the son of billionaire Bucks owner Marc Lasry.

Also making a pilgrimage to the Bay Area in the coming weeks? Val Demings, the presumptive Democratic Senate nominee in Florida (taking on Marco Rubio), according to an invite I've seen. A rather interesting name on that invitation? One of the two hosts of the June 2 event in Pacific Heights is none other than San Francisco Mayor London Breed.
And finally, I've gotten a lot of inbound questions around town over the last few months about Mind the Gap, the once-powerhouse Democratic donor-advisory firm. The outfit, as Silicon Valley politicos know well, launched during the 2018 midterm cycle and went viral, becoming especially popular with newly-engaged Trump-haters in Silicon Valley who sought to use the group's modeling to decipher which congressional candidates or groups could most use another marginal dollar. Mind the Gap was key to understanding the algorithms and closed-door decisions that shaped which groups and candidates raised big money. The group nowadays claims in job postings to have a staggering 2,200 members who have invested in its programs and campaigns, though I should note there is a hell of a lot of skepticism about what that figure truly means.

All that time, Mind the Gap preached secrecy and stealth—a strategy that arguably backfired after the 2020 election, as Silicon Valley's interest in politics tapered off after four busy years. Indeed, the sense from the half-dozen fundraising insiders that I consulted is that Mind the Gap has lost some of its sheen. "There was a point in time when all fundraisers were like, 'How do we get Mind the Gap's money?'" one Democratic fundraiser recounted the other day. Now, this person told me, "it's been pretty quiet."

That's partially because after some of their materials leaked to me, Mind the Gap got much more hush-hush. (Fried didn't return a request for comment on the group's midterm plans.) But here's what I know: Mind the Gap, with some new leadership, is essentially following their 2020 playbook and raising money for civic-engagement nonprofits and dark-money advocacy organizations (to the frustration of some Democratic campaigns hoping for a 2018-style windfall to candidates). The first 2022 recommendations from Mind the Gap, according to a March email to some members, include the fully-funded Voter Participation Center, their allied dark-money group, the Center for Voter Information, and three more movement organizations: the Everybody Votes Campaign, Accelerate Change, and Working America. "We must close the remaining funding gaps as soon as possible to maximize the probability of critical Democratic wins in key states in 2022 and 2024," reads an email sent to M.T.G. donors this March that I saw. "​Since M.T.G.'s inception, we have met every one of our ambitious fundraising goals."

In private conversations with other Democrats, the organization has also expressed an interest this cycle in getting into combating misinformation, another zeitgeisty crusade in Democratic donor world, although the precise commitments are vague. All of this has created an information vacuum being filled with curiosity and uncertainty. Will the group have a connection going forward with Sam Bankman-Fried, the son of its founder? How closely will the group collaborate—or compete—with other en vogue donor networks, such as Way to Win? Mind the Gap is the talk of the town in Silicon Valley circles in part because many Democratic operatives and donors I talk to describe a secretive organization that is keeping its circle tighter than ever.
FOUR STORIES WE'RE TALKING ABOUT
The Billionaire Calculus
Bill Cohan explains Buffett's unexpected $2.6 billion investment in Paramount Global, and games out Musk's next Twitter moves.
PETER HAMBY

Hollywood's Stock Market
Matt and Lucas Shaw discuss which Hollywood-focused trends are theoretical buys or sells.
MATTHEW BELLONI

Roberts' EA Flirtation
The Comcast-NBCUniversal chief was close to a deal that would have changed the content wars.
DYLAN BYERS

Jeff Roe '24
Insiders are obsessing about the political canoodling between Trump and Jeff Roe, the G.O.P. political operative.
TARA PALMERI
You received this message because you signed up to receive emails from Puck

Was this email forwarded to you?

Sign up for Puck here

Interested in exploring our newsletter offerings?

Manage your preferences

Puck is published by Heat Media LLC

64 Bank Street

New York, NY 10014

For support, just reply to this e-mail

For brand partnerships, email ads@puck.news