Welcome back to In The Room.
Tonight, I talk with Puck co-founder Jon Kelly about the most buzzed about stories in media right now, from Bezos's Post to Rupert's Fox and, of course, Zaslav's CNN.
Can't see the full story?

You're receiving the free version of In The Room at . For full access to Puck, and to each of my colleagues, you can
subscribe here.
Yes, it's almost Memorial Day, a bend in the media calendar which usually signals the start of tentpole season, and the beginning of a quiet period punctuated by conclaves such as the Allen & Co. conference, Cannes Lions, and David Zaslav's annual summer party. Of course, the deal heat and gossip are in overdrive. Herewith, Puck co-founder Jon Kelly and I offer some extemporaneous analysis on the largest stories dotting the landscape: what's going on at The Washington Post, Murdoch whispers, Times kremlinology, and, of course...
FOUR STORIES WE'RE TALKING ABOUT
The Chanel Spell
A rundown on the latest shifts at the storied fashion house.
LAUREN SHERMAN

Netflixonomics
A close look at the putative success of the streamer's ad tier.
JULIA ALEXANDER

Ronny on the Run
Lessons from a day shadowing the press-shy presidential hopeful.
TARA PALMERI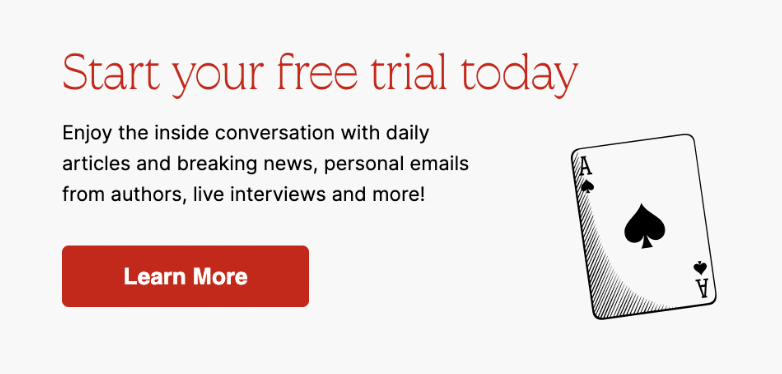 Need help? Review our FAQs
page or contact
us for assistance. For brand partnerships, email ads@puck.news.
Puck is published by Heat Media LLC. 227 W 17th St New York, NY 10011.