Welcome back to The Washington Mall, my biweekly dispatch from the nation's capital, which loyal readers know will soon become part of Puck's high-impact daily politics newsletter, The Best & The Brightest, once the new Congress kicks off in January. In addition to my private emails on Mondays and Thursdays, you'll also receive inside reporting from my talented partners Julia Ioffe and Tina Nguyen on Tuesdays and Wednesdays. Loving Puck is the one thing that unites Washington.
In today's email: Ron Klain, Anita Dunn, The Macker, Joe Biden, Gina Raimondo, John Boehner, Paul Ryan, Kevin McCarthy, M.T.G., and many, many more.
It's revolving door season in Washington: lawmakers with senioritis are bidding
adieu
, a new congress is a few weeks from commencing,
Hakeem Jeffries
has received the baton from
Nancy Pelosi
, and
Kevin McCarthy
is trying to play "saboteur" whack-a-mole for a job he always wanted, no matter how unappetizing it presents itself to be. Hope springs eternal in a town where everyone is writing—and rewriting, and re-rewriting—their narrative in real time. And that's especially true in the White House, the human laboratory that usually undergoes its fair share of professional turnover coming out of the midterms.
As I reported last month, Joe Biden's chief of staff Ron Klain has been looking forward to a much-needed break from civil service after what has turned out to be a particularly strong run overseeing the White House. In the spring, Klain was under pressure to leave the administration from outside allies, especially after Build Back Better flopped and the West Wing's relationship with Joe Manchin seemed dead. Klain never capitulated, however, and Biden remained steadfastly loyal. In the process, Klain helped rewrite the narrative of Biden's first term, in addition to the talking points about his own tenure as C.O.S., via a string of legislative victories, a Democratic Senate hold, and surprisingly minimal losses in the House.
It was a remarkable turn of events. Klain, in fact, now seems undecided about when his tenure will end. "I'm sure my time will come, it always does," he told the Wall Street Journal last week, in elegant Washington-speak. "But—and it is exhausting, but I'm grateful for the opportunity to serve."
Klain's longevity was supported, at least on some level, by the return of Anita Dunn, who quickly made her mark as a messaging guru for Biden when she arrived back in the White House in April. In short order, she's ridden the wave of legislative victories for Biden and helped shift the narrative toward a contrast between Biden and a Trump-dominated Republican party.
Well-informed sources tell me that Biden has made it clear that he wants Dunn to move up as chief of staff whenever Klain does decide that his time has come, rearranging the deck chairs of his inner circle, where he trusts few and opts against change. The feeling is that Dunn's strong political instincts are mission critical for the job. "She's primed for this, her resume has been building up for this," said a source close to her. "Why wouldn't she want to make history as the first female chief of staff? Most importantly, she has the trust of the president." The White House denied this outcome. "Lol this is all wrong but you're missing the actual shakeup: the coconut chiffon cake has stolen the show this year and it can't be talked about enough," said White House spokesperson Andrew Bates.
Dunn, for her part, has said explicitly, as recently as last month, that she will not be taking the chief of staff job after Klain leaves—whenever that might be. But who knows whether Biden's desire might be able to overcome this opposition. (When the president asks, as the saying goes, how can you say no?) Meanwhile, some have questioned whether Dunn, who hails from the influential lobbying shop SKDK, could possibly take on the all-encompassing role without a laundry list of recusals. But as Obama alums remember well, these issues were never burdensome to Biden, a Washington creature who values relationships above all. Even as vice president, he fought to bring on lobbyist Steve Ricchetti as his chief of staff, drawing the stink eye from Obama's West Wing. Indeed, the bigger issue is whether Dunn truly wants the job at all, not whether Biden would push to make it happen.
There are likely to be other moves, too, befitting the usual post-midterm shakeup. I'm hearing that Democratic soldier and Biden ally Terry McAuliffe, who has long been looking for work in the administration since his surprising loss to Glenn Youngkin last year, is primed to take over the Department of Commerce. This would set up Gina Raimondo to replace Janet Yellen at Treasury. My Puck partner William D. Cohan, who is probably more plugged into the upper echelons of Wall Street than anyone else, had Raimondo high on his shortlist of contenders, Stairway to Yellen, weeks ago.
Biden has been a fan of Raimondo: "He likes her politics, not too far to the left, and she understands the value the private sector brings," said a source with knowledge. As for McAuliffe, as a source close to him put it, "It's no surprise that he'd end up in Commerce, it's something that Terry has wanted for a long time, even in the Obama years." Axios reported earlier this month that McAuliffe and Klain met before the Thanksgiving holiday to discuss potential roles in the administration. ("He would be honored to serve in any capacity President Biden might see fit," said a spokesperson for McAuliffe.)
One source warned that while all of these pieces seem to be moving together, "Nothing is Dunn, until it's Dunn, in this administration."
A MESSAGE FROM OUR SPONSOR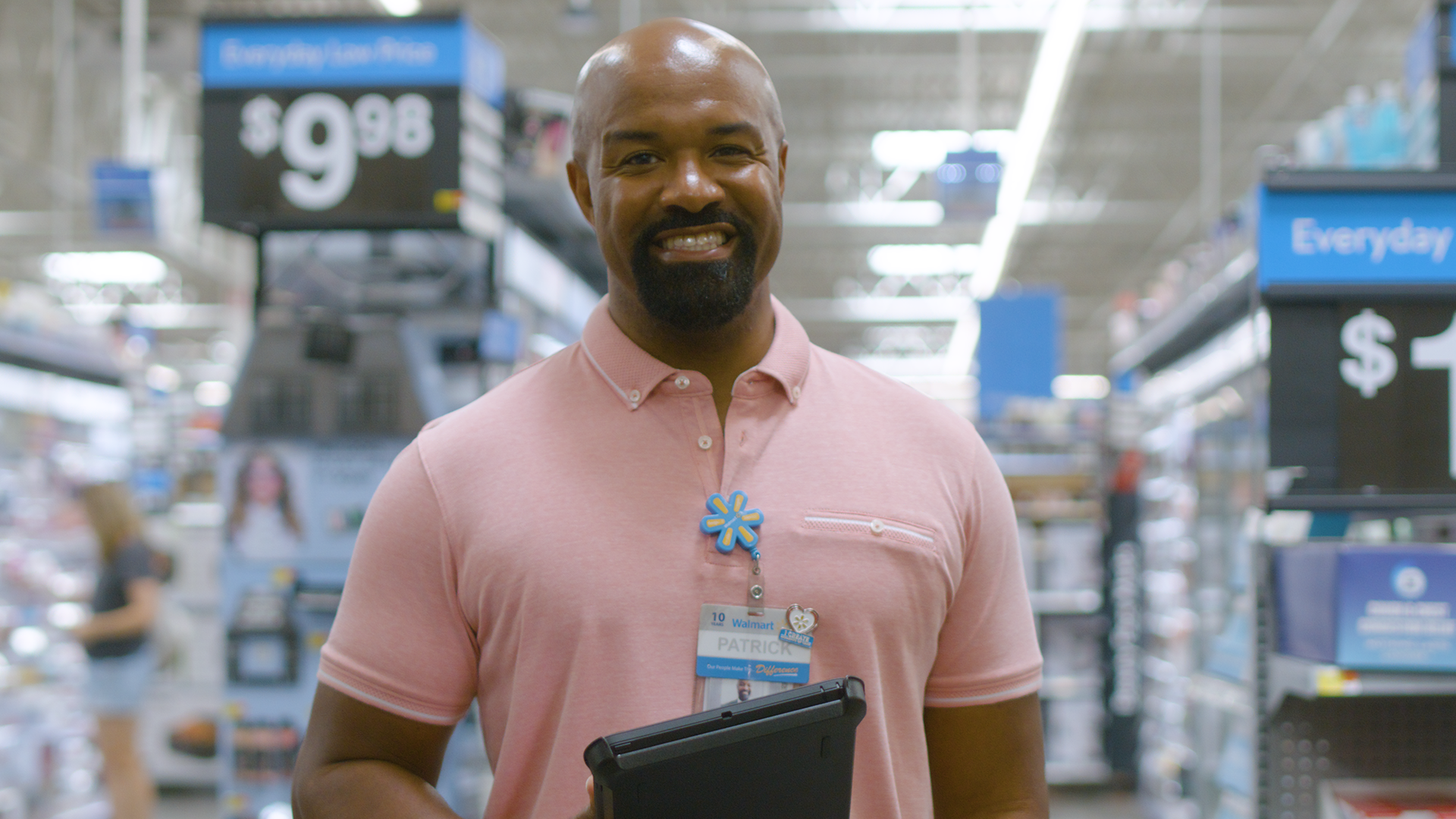 Patrick Joseph began his Walmart career as a pharmacy intern. Today, he oversees eleven pharmacies and eight vision centers – and his story is just one of many.
Walmart creates a path of opportunity for associates to grow their careers, so they can continue to build better lives for themselves and their families. Approximately 75% of store management started as hourly associates, just one reason why Walmart was named one of LinkedIn's Top Companies to grow a career in 2022. Learn how Walmart is investing in opportunities for associates to advance in their careers.
McCarthy's Macher Insecurity
As it becomes increasingly clear that
Kevin McCarthy
doesn't have the votes to be House Speaker, at least as of today, another thought has bubbled into the subconscious of the D.C. hive mind: Is McCarthy's all-or-nothing pursuit of his next job undermining his
next
next job? His shameless willingness to publicly genuflect to the fringiest members of Freedom Caucus, like Jewish space laser theorist
Marjorie Taylor Greene
, will likely make him not only a vulnerable putative speaker, but also a less desirable future board member, adviser, or K Street rainmaker in the post-congressional, collection-plate-passing phase of his career. "He's becoming M.T.G. by association," said a lobbyist. "The second he gets there and gets that speakership and he puts her and
[Paul] Gosar
on better committees, that's going to piss people off. The juice isn't worth the squeeze."
Yes, of course, I'm not denying that McCarthy wants to become speaker to fulfill his promise to help Americans, give back, etcetera. Or that he might simply enjoy finalizing a revenge fantasy that has likely been afloat since he was robbed of the speakership in 2015 from the same crew of Freedom Caucus members who deemed him insufficiently conservative and gave the job to Paul Ryan. Nor am I doubting that he'll enjoy being the B.M.O.C. of the Capitol, a balcony that looks onto the Mall, 70 staffers, and being third in line to the Presidency. Maybe it's all worth it.
But there are many downsides, and they are becoming increasingly clear. Republicans have had a hard time holding onto the gavel, and McCarthy can't possibly hope for anything like the tenure of Nancy Pelosi, who was able to lead her party for 20 years, in and out of power. Also, Pelosi, who has her own fortune, could afford to dedicate her life to civil service. McCarthy, who is not independently wealthy, once seemed destined to parlay his ascent in the House toward the familiar wealth of corporate governance and advisory services. Ryan spun his speakership into a seat on the Fox board. He also works with Mitt Romney's sons at their private equity firm, Solamere Capital, presumably using his rolodex to source deals and gladhand. He has a visiting fellowship at American Enterprise Institute, the prestigious conservative think tank, and teaches at Notre Dame.
His predecessor, John Boehner, also had little difficulty ascending the corporate gravy train. The famous smoker joined the board of tobacco giant Reynolds American after being ousted by the Freedom Caucus. He made a splash by joining the board of Acreage Holdings, a cannabis company, and consults for powerhouse lobbying and law firm Squire Patton Boggs under the title of Senior Strategic Advisor. And while he was spotted on Capitol Hill recently, he's not really doing the grunt work, like scheduling meetings with staffers who write and mark up legislation. He brought along former staffers to do the real lobbying work and mainly acts as a poobah.
It didn't have to be this way. Fifteen years ago, McCarthy was a bright-eyed Californian who ostensibly understood innovation and enjoyed max-out checks from Laurene Powell Jobs. He has since followed the anti-corporation, anti-E.S.G. trend in G.O.P. politics and spurned the Chamber of Commerce. To become speaker in a post-Trump world, McCarthy has to stand on stage next to M.T.G. when he's delivering his Commitment to America, and fly to Mar-a-lago to kiss Trump's ring after January 6, and shove aside more moderate members on committees to make room for the Freedom Caucus.
And that's just to get the gig. Come summer, he'll be dealing with the debt ceiling and the House Freedom Caucus will presumably be holding his feet to the fire with the threat of tanking the U.S.'s credit rating. It's likely to drive him nuts, and alienate him from MAGA and corporate America, alike. "Everything you have to do to maintain yourself in G.O.P. politics, makes you less palatable to the corporate board," said a lobbyist for a large blue chip company. After all, few boards care to deal with the backlash that comes with putting a Trumper, or an election denier, or a January 6 apologist on their board. "Corporations don't want to deal with these boycotts, they're annoying," the lobbyist said. As another lobbyist put it: ​​"Say you're Brownstein and Akin Gump, what value does he have? Your Trent Lott-John Boehner Republicans are pissed. The Jews are pissed. For what? Who are you signing? He won't even talk to the Chamber of Commerce."
There's little doubt that McCarthy will be fine whatever happens. This is Washington; people have short memories. He just might not have the glide path of his predecessors. Indeed, the fear is that he might end up more like Devin Nunes, currently the C.E.O. of Trump's wobbly TMTG, looking for an afterlife in MAGA world. Or, quelle horreur, he may have to work like a regular lobbyist. "You can't go from a Capitol office with security detail to roaming the fourth floor of Cannon, that's embarrassing," explained one lobbyist. Said another: "Former members of congress don't serve a lot of purpose. They're not effective lobbyists. It's beneath them. People know that. They don't want to go to the Hill and talk to a 30 year old staffer."
FOUR STORIES WE'RE TALKING ABOUT
M&A Ice Age
News and notes from around Wall Street.
WILLIAM D. COHAN

Gray Lady Angst
What the NYT staff walkout reveals about the paper's internal power dynamics.
PETER HAMBY & JON KELLY

The Robot Scribbler
The rise of ChatGPT suggests A.I. is coming for the arts.
BARATUNDE THURSTON

Need help? Review our FAQs page or contact us for assistance. For brand partnerships, email ads@puck.news.
Puck is published by Heat Media LLC. 227 W 17th St New York, NY 10011.