Welcome back to In The Room, my biweekly private email on the inner workings of American media. Today, I'm excited to share a conversation with my new Puck colleague Julia Alexander, who also works as the director of strategy at Parrot Analytics. We went back-and-forth on the various reorganizations, synergies, and long-term content decisions facing leadership at Disney and Warner Bros. Discovery—and how their choices will map the future of the streaming landscape.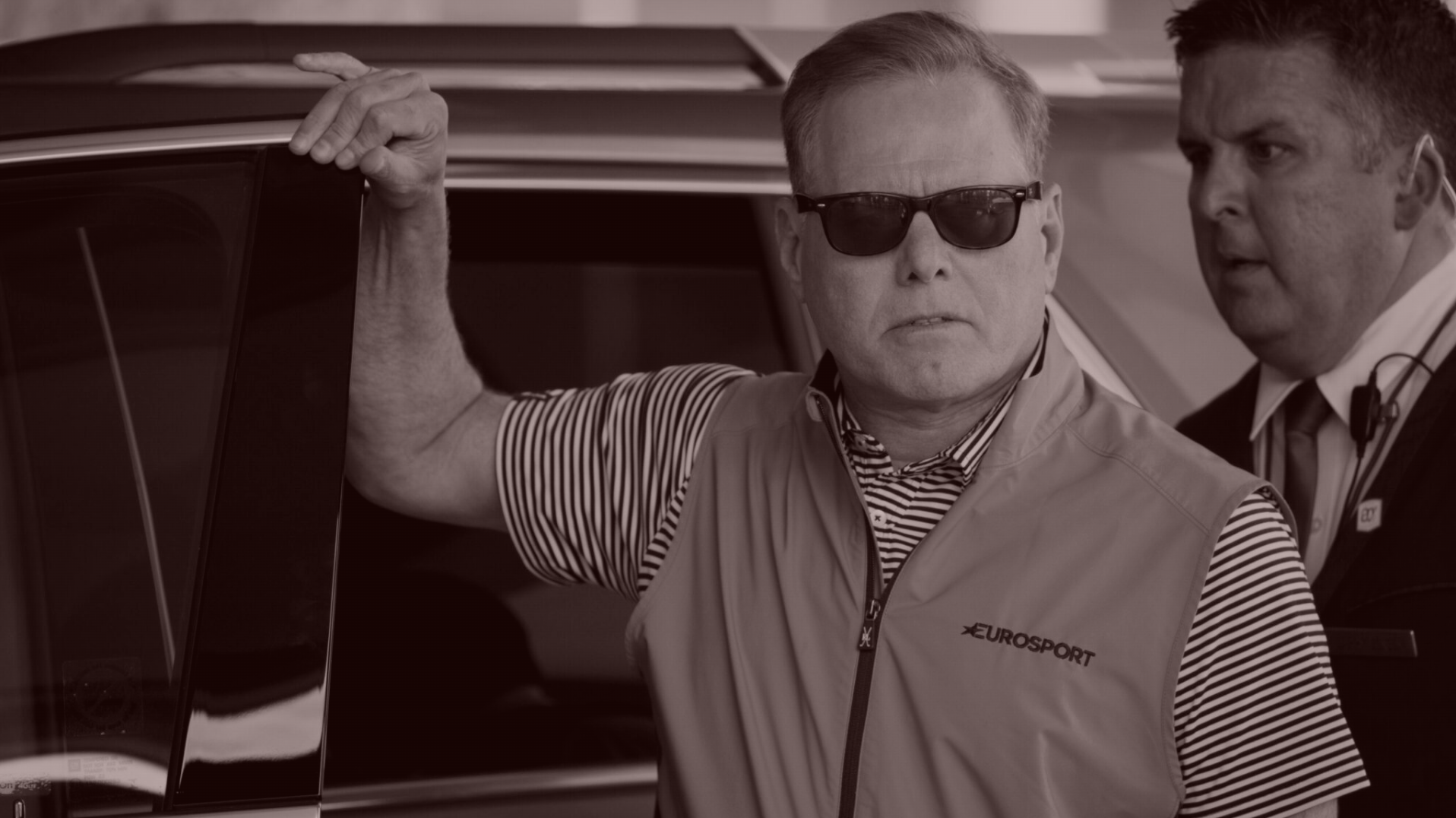 Chapek Second-Guessing & Zaz Whispers
The inside conversation in Hollywood and on Wall Street, about Warners' synergies, HBO layoffs, and the activist investor putting Disney on notice.
With major convulsions coming to the streaming landscape, ace media reporter Dylan Byers and Julia Alexander, director of strategy at Parrot Analytics and author of Puck's What I'm Hearing+, exchange notes on the latest news about Disney and Warner Bros. Discovery, the Max-Discovery roll-up, the downsizing of HBO, and whether hedge fund activist Dan Loeb's $1 billion stake can convince Bob Chapek to spin ESPN.
Dylan Byers: Hi Julia. First and foremost let me say that it's fantastic to have you on board at Puck, and that I'm grateful for the insightful, data-driven perspective you're bringing to our coverage of Hollywood and the streaming industry in What I'm Hearing+, your extension of Matt Belloni's fantastic franchise.

On that note, I was reading your latest missive on David Zaslav's streaming strategy with great interest and wondering how bullish or bearish you are on the soon-to-be HBO Max-Discovery+ tie up? You wisely note that "predicting anything is difficult," especially since "we're still crafting a clearer picture of what the audience really wants" when it comes to streaming. Still, I wonder if you think Zaslav's service has what it takes to go the distance?

Julia Alexander: Thanks, Dylan! Honored to be here with all the cool Puck writers. I think the better way to frame the question is: Does Casey Bloys's HBO service have what it takes to go the distance? Does Michael De Luca and Pam Abdy's Warner Bros. film division service have what it takes? Does Channing Dungey's Warners Bros. TV service have what it takes? I'm not trying to be glib, but Zaslav wants to construct his company in Disney's image, wherein Disney+ as a whole is overseen by Kareem Daniel but it's the product of Kevin Feige (Marvel), of Kathleen Kennedy (Lucasfilm), of Sean Bailey (Disney films) and Jim Morris (Pixar).

If Zaslav allows his deputies the creative freedom to which they're accustomed, both within WarnerMedia and outside of it, there's no question that HBO Max will remain a top service. It has the right I.P. and the right talent. The bigger challenge would be culture clashes that lead to financial decisions that impact how those creative deputies work. HBO throws lavish parties for its launches in part because this is what HBO has always done. Talent likes it, the network likes it, and the industry as a whole understands it. Zaslav comes from a different world, and those expenses might land on C.F.O. Gunnar Wiedenfels's chopping block as he tries to rein in spending. But he needs to understand those expenditures are also core to the culture that has helped create one of the most dominant streaming services in the United States, outpacing even Disney+.
ADVERTISEMENT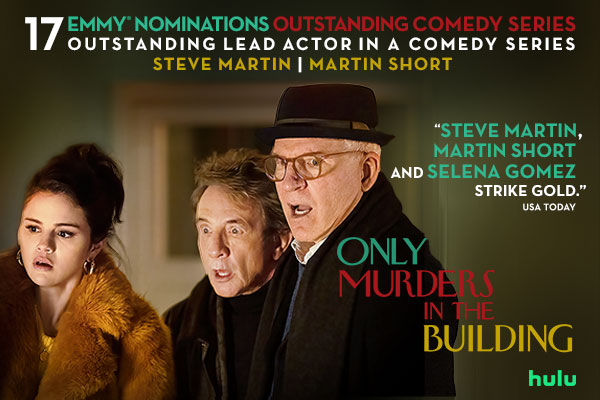 Byers: Casey was just forced to lay off about 70 employees, or roughly 14 percent of HBO staff, as part of Zaz's larger cost cutting efforts. I know how invaluable he and the whole HBO enterprise are to Warner Bros., and I know that they'll continue to turn out prestige hits, including tentpoles like the new Game of Thrones series. All that said, do you think Zaz's cost-cutting measures will wear down HBO over the long term?

Alexander: Of all the verticals that are likely going to feel the pinch of financial tightening, I imagine HBO proper is pretty far down that list. Zaslav's a smart guy. He knows that he can't be Casey, and therefore he knows he can't tell Casey what's best for his network. He's also gone out of his way, particularly amid cost-cutting, to publicly signal his respect for Bloys and his team, even singling them out at the company's recent earnings call as the best in the business.

He also knows that HBO Max is a content business, and to continue competing at scale against players with more money than God—from selling iPhones or dog food or whatever—he has to invest. Of course HBO's decision to cut 70 positions must have been difficult. But the cuts were in arguably redundant areas, like unscripted programming, where Discovery has significant investment, or in areas that are no longer vital given the new economic structures around media, like a large content acquisitions team. The more closed the walled garden gets, the less need for certain roles, as hard as that is.

I think the real belt-tightening will be more significant on the Warner Bros. side, especially when it comes to deciding what goes theatrical and what's sold to other parties. They've already scrapped live-action programming for kids on the HBO Max front, but I do wonder about overall investment in Cartoon Network or Adult Swim. Does Zaslav and his team see HBO Max as a proper four-quadrant service that requires heavy kids investment? Or does the new strategy take that investment and put it back into other forms of content? We don't really know yet.

Byers: I want to turn to Disney. Hedge fund activist Dan Loeb has just taken a $1 billion stake in the company and is pushing Bob Chapek to spin off ESPN and merge Disney+ and Hulu. I've been covering Chapek's on-again, off-again push to spin ESPN for several months. The logic for a spinoff is seemingly obvious: untether yourself from the linear bundle, which is a drag on growth and valuation and cost (those sports rights don't come cheap…), and go full-bore on streaming. The logic against a spin-off has its rationale as well: streaming's total addressable market may be smaller than previously thought, and linear still generates a ton of revenue, which is critical during these years of heavy initial investment into streaming. What do you make of it all?

Alexander: The ESPN question, about which we've seen so much back-and-forth thanks to your reporting, is a fun one to think about, isn't it? The biggest pros for spinning off ESPN are being able to do much more with sports betting (otherwise a no-go under Disney), create a partnership that keeps ESPN tied to Disney streaming products, and help to deleverage within Disney as a whole. The more I think about ESPN, however, and what Disney wants to do with it, the more I see the case for keeping it.

First and foremost, ESPN generates a significant amount of free cash flow and is one of Disney's most profitable businesses. That's good—it's also necessary for a company that had an operating loss of $1.1 billion last quarter in its direct-to-consumer division and that is increasing its investment into streaming while managing its debt load. Or, simply put, Disney can continue doing what it's doing with streaming without taking on huge loans because it has businesses like ESPN and theme parks.

When cable eventually does fall—and for all the cable is dying proclamations, which are directionally accurate, it's not going to die in the next few years—ESPN remains valuable, and it's one of the surefire ways to bring those cable customers into streaming at a higher price point and with stronger revenue per user. We know that Disney is working on a totally cable-free version of ESPN for cord-cutters, as Chapek spoke about in the company's most recent earnings call. I suspect that will take about two and a half to three years, and it will require original programming. Spinning off ESPN right now doesn't seem as surefire as keeping it and working to bring the audience into the future.

All that said—and due respect to Dan Loeb—$1 billion is the equivalent of half a percent of the company, far less than the stake he took in Yahoo when he made his famous run on that place a decade ago and got the C.E.O. fired. So Chapek has some wiggle room.
ADVERTISEMENT

Byers: Just to play things out, what are the biggest risks for Disney if they pursue Loeb's strategy? And what are the risks if they don't?

Alexander: I'm going to assume we're still talking about ESPN because the rest of Loeb's recommendations seem relatively simple. I could argue that Hulu shouldn't be rolled into Disney+ just yet, but I'd also agree with Loeb on his points about there being "significant cost and revenue synergies" to take into account, particularly with their tech stack. We could have a whole conversation on Hulu's current strategy and challenging future as a whole, but that would be an entirely new piece.

But back to ESPN: this is the heart of the conversation, isn't it? What makes this question so difficult is that everything we know about sports is changing, at a pace that is almost inconceivable in the land of media, and that comes with its own questions and concerns. Amazon and Apple are becoming major sports rights players, or trying to be, and they have the resources to do whatever they want for as long as they want. There are niche streaming platforms that are all-in on certain sports, like tennis, bidding for specific rights that the bigger players aren't as invested in. The leagues themselves are launching their own streaming platforms, like NBA League Pass.

The value of a network like ESPN isn't the network, after all, it's the rights to certain leagues and the quantity of those various leagues' games. The argument for spinning off ESPN now assumes that everything continues going the way it is, and that ESPN remains the top dog in the sports distribution world. That may be true, but there's a chance that it might change. The leagues are interested in streaming platforms because it gives them direct access to customer data that they can then use to increase game attendance or sell merchandise. The tech giants like sports because they're sticky programming; they build subscriber base, reduce churn, and encourage cross-platform engagement. If the industry continues down this path, ESPN's future is less certain outside of Disney as a standalone than it is within the larger company where additional strategy and resources can be implemented.

Interested to hear your thoughts on it, Dylan. As the guy who's reported this story expertly for some time, where do you fall on it?

Byers: I wrestle with this one, because I recognize the opportunities and risks on both sides; I see Loeb's rationale, and I also understand Chapek's reservations. This essentially boils down to Disney, like Warner Bros., being in the unenviable position of needing to manage the decline of its core asset while being aggressive enough about the future. And I worry that anything less than a spin-off isn't aggressive enough. You rightly note that cable won't die in the next few years, and there's still a lot of water to draw from that well. But we all know where we're headed, and I think these times call for bold leadership to get ahead of the inevitable.

In terms of sports rights, no one should underestimate how aggressively Amazon, Apple, and other tech firms intend to move into that space. Costs for live rights will continue to get higher, and ESPN's share of leagues and games will get smaller. But, for now and at least the near-future, they have an incredibly powerful brand that can be leveraged in sports betting and in the partnerships you mentioned. So, yeah, all things considered I think it's probably about time to rip off the band-aid and free Disney from the linear albatross. Whatever happens, I'm very eager to see how these talks between Loeb and Disney's board shake out.
FOUR STORIES WE'RE TALKING ABOUT
Elon's G.O.P. Alliance
Musk's confab with Kevin McCarthy in Wyoming raises questions about his new political allies.
TEDDY SCHLEIFER & TINA NGUYEN

Trump's Secret Stash
News of the ex-president's unsecured intel is triggering national security P.T.S.D.
JULIA IOFFE
You received this message because you signed up to receive emails from Puck

Was this email forwarded to you?

Sign up for Puck here

Interested in exploring our newsletter offerings?

Manage your preferences

Puck is published by Heat Media LLC

227 W 17th St

New York, NY 10011

For support, just reply to this e-mail

For brand partnerships, email ads@puck.news