Good morning,
Happy Saturday and welcome back to The Backstory.
It was another incredible week at Puck—Bill Cohan debunked a Warren Buffet mystery; Matt Belloni revealed Tom Cruise's business strategy; Julia Ioffe offered a secret glimpse into Putin's relationship with his oligarchs; Tina Nguyen reported from Hope Hicks country; Teddy Schleifer deciphered Elon Musk's most eccentric business dealings; Dylan Byers scooped the latest CNN dish; and Tara Palmeri opened a can of some scintillating West Wing drama.
Check out these stories, along with the rest of our best work from the week, via the links below. And stick around, too, for the backstory on how it all came together.
SPONSORED BY FACEBOOK

HOLLYWOOD:
Matt Belloni details Tom Cruise's old school business development.
and…
Eriq Gardner reports on Netflix's new red line.

WASHINGTON:
Tara Palmeri unearths a scandal in Biden's inner circle.
and…
Julia Ioffe reveals the details of Putin's beef with his oligarchs.
and…
Tina Nguyen details David McCormick's hillbilly elegy.

WALL STREET:
William D. Cohan explains Warren Buffett's Goldman Sachs contretemps.

SILICON VALLEY:
Teddy Schleifer examines Elon Musk's deal book.

MEDIA:
Dylan Byers has all the dish on CNN's new regime.

Meanwhile, I also encourage you to take advantage of our article gifting feature. You can share our work with your colleagues, friends, and family. Subscribers are entitled to 5 article gifts per month.
ADVERTISEMENT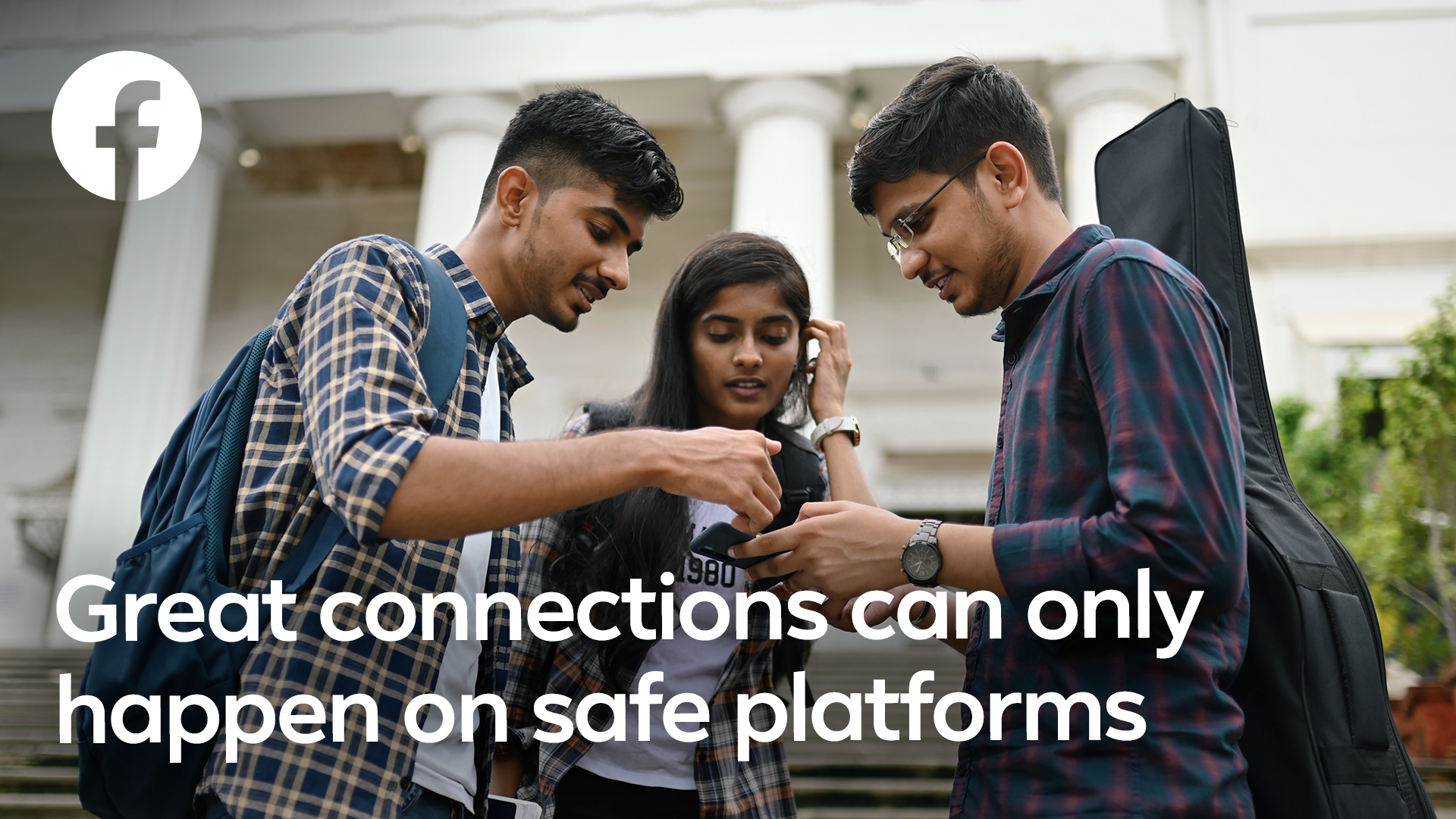 Facebook has invested $16 billion to keep you safe on our platform

Facebook invested $16B in safety and security over 6 years. The impact?
Quadrupled safety and security teams
Developed industry-leading AI that detects harmful content and reacts as it evolves
Addressed millions of harmful posts and removed 1.7B fake accounts in the last few months
Back in the earliest days of my career, during the late-glowing halcyon era of the magazine industry, in the early aughts, I was an assistant to two other assistants at Vanity Fair. As you might expect, my job was comprised largely of doing the sort of mindless erranding that nobody else would deign to bother with, or had already outgrown. I sharpened pencils, dealt with catering, replenished the copy machine, cut the flowers every Monday, and organized the periodicals in the mail room. Ours was an apprenticeship business, and I was okay with the grunt work. In fact, I often found it educational and occasionally soothing. For an ambitious voyeur learning a new trade, these tasks were the ways you got to meet people, overhear conversations, and learn by osmosis. After all, I was part of a generation where you expected to take your lumps and ask for more.

One of the chores on my daily to-do list required opening a secret drawer and unearthing the keys to the planning room, where the magazine's art and design staff would lay out the potential various photo selections and mock-ups for each and every square inch of the magazine. Every day, Graydon Carter, V.F.'s legendary editor, would come in and inspect the work, sometimes with a magnifying glass, as the various photo researchers and art directors pointed his eye to microscopically specific details—the color of a logo, a decision to swap illustrators in a spread, the deliberate choice to re-rag a column, perhaps a revised sidebar on a front-of-book page. No decision was too small or slight for his consideration.

This process wasn't simply about design. It was about business. In those days, Vanity Fair made a couple hundred million dollars per year through the task of delighting around one million people with a magazine that only came out once a month. Executing that sort of magical financial algebra required that the product had to be note perfect in every way. Corporate lingua franca was quite different in those days; we didn't use now ubiquitous jargon like "brand" and "consumer," but Graydon's focus, you might say, was on the magazine's most important feature: its community of readers.

Every decision was based on what that community wanted, and over time Graydon had it down to a science: a cover about a movie star; a smorgasbord of sophisticated consumer fare in the front of the magazine (book reviews, film coverage, the lifestyle arts); an investigative feature; the work of familiar and approachably highfalutin columnists; a piece about a literary figure; a story about a roiling scandal; a work of nostalgia; a smart profile of a powerful figure; and a rip-roaring mini-tome about one of the culture's nodes of influence. And, sure, maybe a piece about a Kennedy or a Windsor along the way.

Stories were edited and pages designed in a meticulous manner to maximize all value. We inserted wry illustrations in the "jump," the area in the back of the magazine where the overflowing text ran. An icon of a cigarette and ashtray befit the publishing side masthead page. The magazine era got a lot of things imperfectly, but its devotion to its reader—its consumer, or end user, as we might say in today's parlance—was its defining characteristic, and boy did we nail it.
ADVERTISEMENT

Over the years, particularly after the financial crisis of 2008, new disruptive technologies and a discombobulated advertising market began to scramble the focus. A new generation of executives unmoored these cultural products from their consumer base, and convinced management that they had to become veritable content Walmarts, spitting out a bajillion stories per day, often serving up the same stuff as everyone else. It was a head-spinning time, and very few people can see the future, but an era that put the community at the center of the business was replaced by one that tried to appease multiple audiences in any possible, conceivable way. And what community member wants to stick around for that exercise?

Fortunately, we've entered a new era in media, and it's one in which businesses can thrive by breaking down the fourth wall between the creators and their audience, and go direct to the consumer. And that's the formula that we ascribe to here at Puck. The results, as you can imagine, are occasionally spectacularly exciting for writers and readers alike.

For instance, earlier this spring Bill Cohan noticed that the great Warren Buffett had, rather oddly, lowered the per-share price on his acquisition of Allegheny, the insurance company, to accomodate for the fees charged over a fairness opinion rendered by Goldman Sachs, an adviser on the deal.

Trust me, this sort of financial curiosity probably would not have merited an article or a piece at most mediacos. But Bill knew that it was a topic of keen interest to the readers of Dry Powder, his twice-a-week private email, which is consumed by the most influential people in finance. No one likes paying bankers fees, but they are a part of every acquisition. This quiet statement by Buffett, in Bill's view, seemed like something more. So at the bottom of his column in Dry Powder, his fabulous private email, he broke the fourth wall and asked Buffett to reach out to provide clarity on the decision. Indeed, days later, Buffett did just that and told him to expect his answer at Berkshire Hathaway's shareholder meeting, which took place last weekend.

In his latest piece, Why Buffett Put the Screws to Buffett, Bill delves into his exchange with the Oracle of Omaha and gets to the bottom of the mystery. It's a fantastic work of journalism, and an example of the kind of work you can only find at Puck—a place where we're always going to put our community at the center of the business equation. Because, after all, we wouldn't have a business without you.

Have a great weekend,
Jon
You received this message because you signed up to receive emails from Puck

Was this email forwarded to you?

Sign up for Puck here

Interested in exploring our newsletter offerings?

Manage your preferences

Puck is published by Heat Media LLC

64 Bank Street

New York, NY 10014

For support, just reply to this e-mail

For brand partnerships, email ads@puck.news