Hello, and welcome back to Tomorrow Will Be Worse!
Today really is worse than yesterday, a lot worse. Less than 24 hours after Vladimir Putin announced a partial mobilization, tens of thousands of men began filing off for the front. Videos from all across Russia showed them crowding onto buses, surrounded by crying women and screaming children, a strange mirror of the scenes we saw coming out of Ukraine in February and March. But unlike the Ukrainians, these men were going off to become cannon fodder. Most Western military experts predict that their arrival won't do much to turn the tide of the war in Ukraine, but I'll have more for you on that next week.
In the meantime, please read Tina Nguyen's incredibly insightful article into how Ron DeSantis is surging in his standing with Republicans, and how this is, unbelievably, coming at the expense of Donald Trump. Nothing, it seems, is going Trump's way: not the F.B.I. search and the predicted surge of sympathy, not the legal troubles, not even the social media venture that is Truth Social.
And lastly, for those of you who haven't yet taken advantage of our once-in-a-blue-moon anniversary sale—21 percent off for new members—I highly recommend doing it. There's only a few days left of the sale (it ends Monday) and we never do these discounts, so you won't see another one for a long time. Grab it now before it ends!
See you back here next week. And until then, good night, tomorrow will be worse.
Julia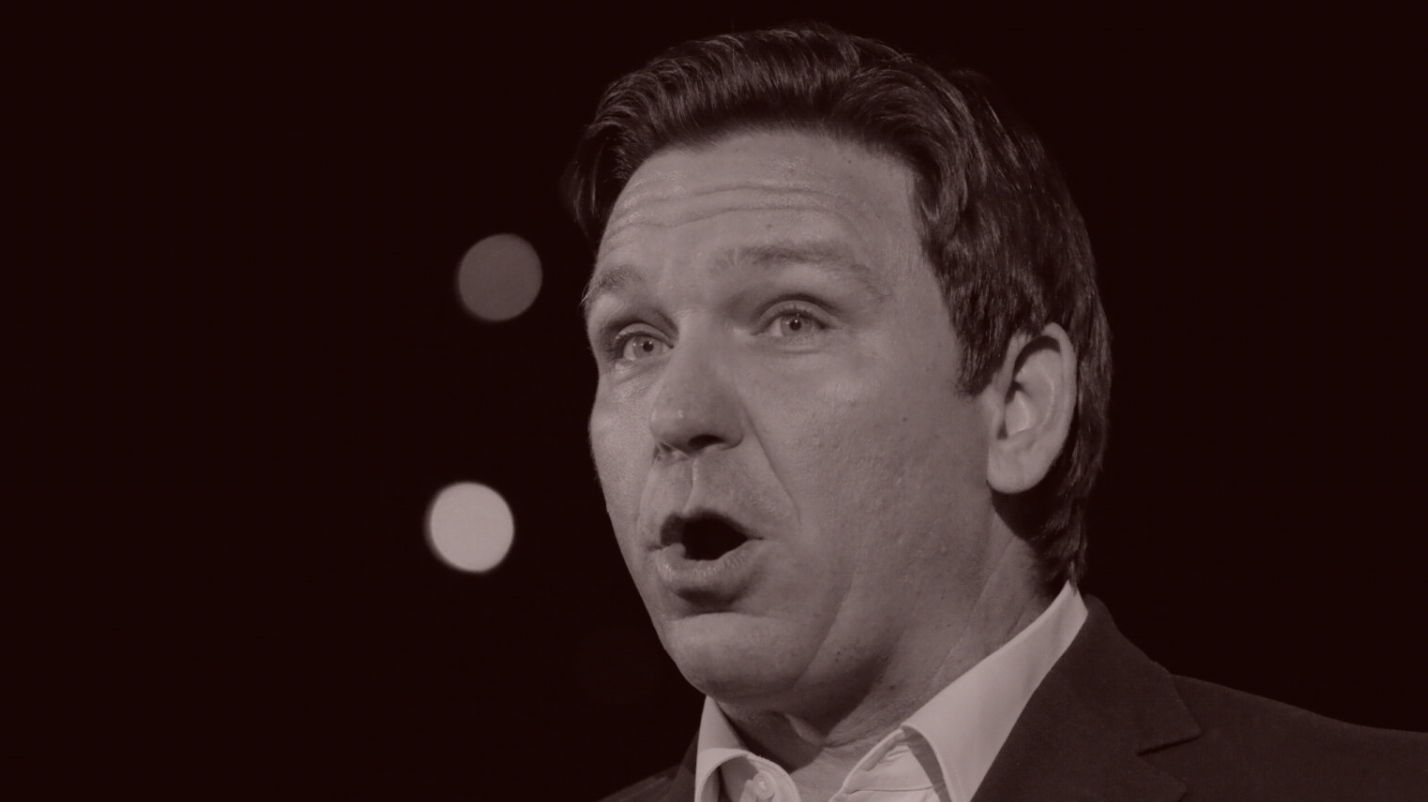 "DeSantasy" Revisited
With Trump's post-raid halo beginning to dim, Ron DeSantis has retaken the Fox spotlight with a series of ingenious provocations—even if they're more trouble than they're worth. Plus, updates on Trump's SPAC mess and his turn toward 'Q.'
Perhaps the most remarkable lesson from last month's raid on Mar-a-Lago was the velocity at which Republicans rallied back around Donald Trump. Over the previous several months, after all, Trump's standing among the G.O.P. establishment had been weakened by a series of exhausting revelations concerning January 6 and the rise of...
FOUR STORIES WE'RE TALKING ABOUT
Trump's Legal Executioner
Bill and Peter to discuss the severity of Tish James's long-brewing lawsuit.
PETER HAMBY & WILLIAM D. COHAN

WaPo Withdrawals
Will the Beltway Bible ever catch up to the Gray Lady?
DYLAN BYERS

Newsom's Trojan Horse
The slick-haired governator has aligned against progressives in a bizarre, only-in-California spat.
TEDDY SCHLEIFER

Crypto Love Story
How The Mooch turned a Caribbean getaway into a multi-million-dollar investment.
WILLIAM D. COHAN
You received this message because you signed up to receive emails from Puck

Was this email forwarded to you?

Sign up for Puck here

Sent to


Unsubscribe

Interested in exploring our newsletter offerings?

Manage your preferences

Puck is published by Heat Media LLC.

227 W 17th St

New York, NY 10011

For support, just reply to this e-mail

For brand partnerships, email ads@puck.news