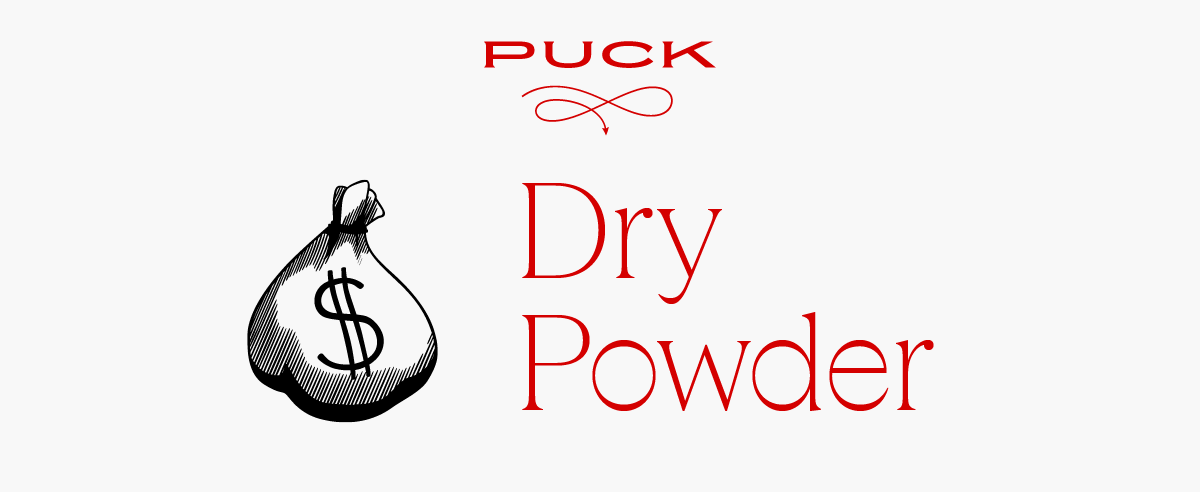 Happy Sunday, and welcome back to Dry Powder.
In today's column, some news and notes on another frustrated constituency—beyond the lawyers, Twitter shareholders, board members, co-investors, etc.—at the mercy of Elon's Twitter antics: the arbitrageurs. Plus, inflation updates, the troubles at Credit Suisse, and Jay Z and Jack Dorsey's curious "Bitcoin Academy."
SPONSORED BY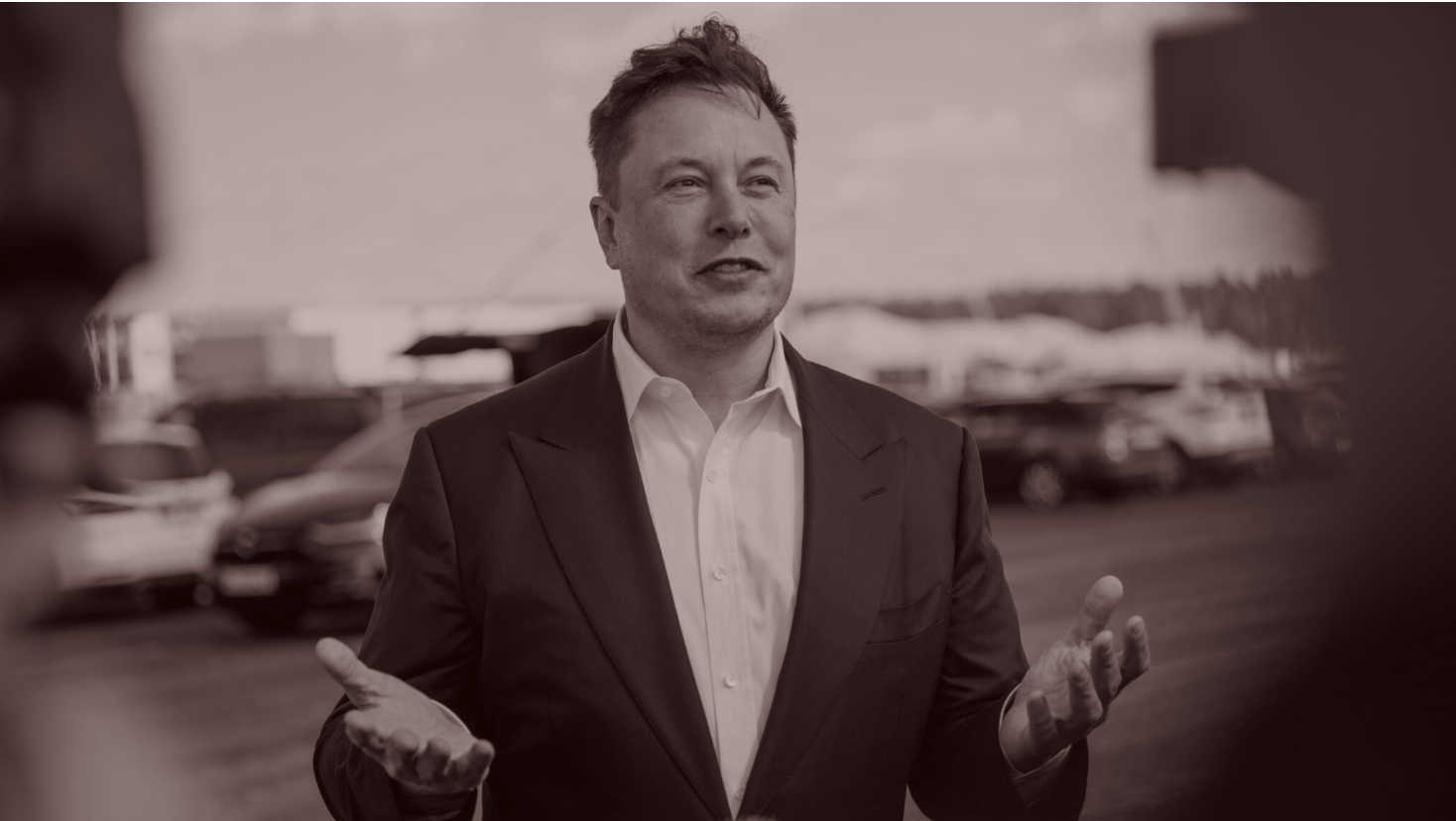 Elon vs. The Arbs
There are a lot of losers in Elon Musk's hostile, weird, off-the-rails takeover/walk-away from Twitter—the company's employees and board, chief among them. But the most vulnerable players may be the arbitrageurs.
Like a bad marriage, Elon Musk's relationship with Twitter has faded from impulsive courtship to buyer's remorse and now to increasingly desperate antics to renegotiate the price of a company for which he clearly overpaid and (finally) knows it. Earlier this week, Musk asked for more data about the multitude of "bots" and fake accounts on the platform, and Twitter played along, offering him direct access to the "firehose" stream of millions of real-time tweets. It was also reported that Elon's latest efforts to arrange new equity financing—from a group led by Apollo—have been put on hold "until there is clarity about the future of the acquisition." Neither Elon's posturing about bots nor the alleged financing issue would allow him to walk away cleanly, but presumably they provide some cloud cover as he works to retrade the deal.

Honestly, the whole thing has become a joke, except for the members of the Twitter board, or for the Twitter shareholders or employees or the bankers or lawyers still advising Elon, the latter of whom probably thought they were working on an important $44 billion deal and heading toward a big payday.

The other constituency for whom this is no joke are the arbitrageurs—the traders who bought Twitter stock soon after the April 25 deal got struck at $54.20 a share in cash and were betting that the world's richest man would honor the merger agreement he signed. The arbs buy stock after a deal is announced from shareholders who don't want to wait around to see if Musk will follow through at $54.20 by the October closing date. Usually, with serious deal-doers, the arbs make money by buying stock from shareholders well below the offer price and then collect the offer price at closing—the difference between the two being their profit, less the carrying cost of the stock they bought.

At the moment, Twitter stock is trading some 28.5 percent below Elon's $54.20 offer price. That means most arbs are in the process of getting torched by Elon's childish histrionics. Of course, if he follows through at $54.20, they'll profit. If he cuts the price to, say, $44.20 (got to get the 420 in there)—and gets the Twitter board to go along (a big if), then the arbs might break even or reduce their likely loss. If he cuts bait and pays the $1 billion break-up fee, or more depending on the inevitable lawsuits, it will be an arbitrageur's bloodbath.

Indeed, if Elon walks away, the Twitter stock could end up in the 20s, and maybe lower. (This is not investment advice.) If that happens, it could go down as one of the worst arb losses ever. One former longtime Wall Street arb suggests to me he probably would have stayed away from the deal. "I don't like Twitter given Musk's unpredictability and the uncertain stock market," he said, adding that he thought Musk was looking to lower his $54.20 offer for Twitter. "His walking is a real possibility, with litigation likely," he concluded.
As for the bot gambit, other than giving Skadden lawyer Mike Ringler his 15 minutes of fame, I am not sure what Elon was up to by claiming that he would abandon the deal if he didn't get the info he wanted on the Twitter bots. For the life of me, I don't see how that bot data can be material one way or the other. And in any event, the Twitter board—now with the upper hand—did the responsible thing, once again, and gave Elon the information he wanted about the bots.

Now that excuse for walking is pretty much off the table. Where we are left, still, in my opinion, is that Elon can keep trying to get a lower price for Twitter. And that should work, frankly, as long as he doesn't overreach, which of course is probably exactly what he did in the last few weeks—or will do, if he hasn't already—and why he is back to complaining about the bots.

If he walks, and pays the $1 billion walk-away fee (plus whatever fines or settlements result from the ensuing litigation, as my arb friend notes), the Twitter stock will fall like a stone. That's bad for Twitter, for the Twitter board, and for the Twitter shareholders. If you were a Twitter shareholder, would it be better to have Elon walk away and watch the Twitter stock fall to, say, $25 a share or would it be better to do a deal with Elon at, say, $44.20 in cash? Probably the latter, from a short-term legal and economic perspective. But in the long term, maybe Twitter would be better off without Elon Musk and his wacky ideas for the business. Maybe an independent Twitter would somehow get its act together and the stock would recover one day? These are the kind of existential questions that Twitter board members must ponder right about now.

In addition to trying to lower the price, I suppose Elon could get out of the deal by claiming he has been unsuccessful at raising the $33.5 billion in equity that he has promised to raise. At the moment, he has raised some $13 billion, including his own equity and Prince Alwaleed's roll-overs. That leaves him a whopping $20 billion short. Even the private-equity firms, like Apollo, with lots of cash, are balking at his preferred stock offering. If he says he can't raise the equity for the company, then he can pay the $1 billion walk-away fee and let his lawyers handle the triage. Regardless, what started as one of the more interesting M&A deals in years has turned into a crashing bore.
ADVERTISEMENT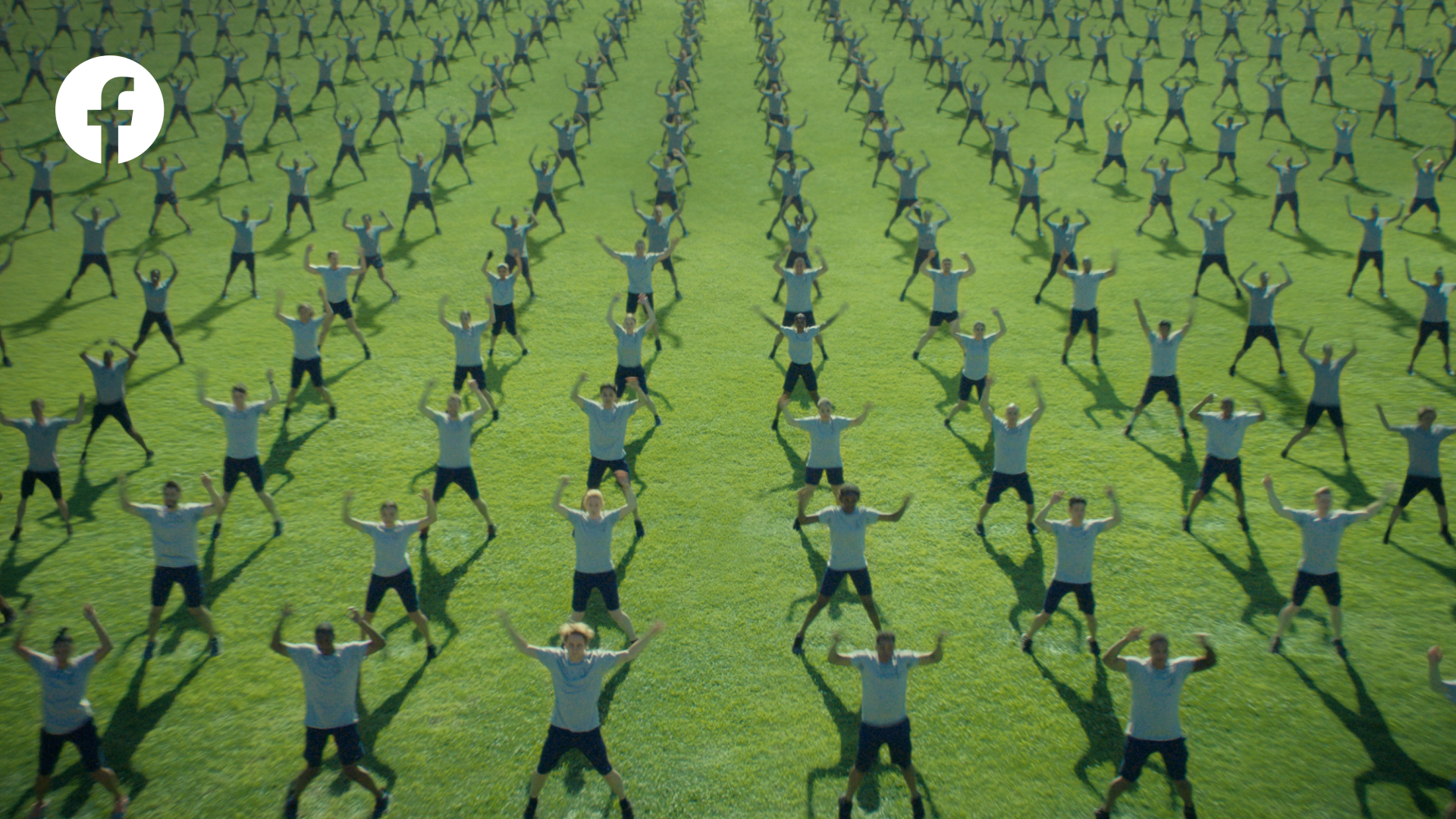 Facebook is taking action to keep its platform safe
We have over 40,000 people working on safety and security across our platforms. That's more than the size of the FBI.
And it's just one example of the work we're doing to create safer connections for our communities.
The response from Wall Street to the latest inflation numbers—prices rose in May at the fastest rate in 40 years—has been another bout of selling. Any hope that inflation has peaked is obviously a fantasy and any hope that the Fed will be able to bring inflation back under control anytime soon means that Paul Volcker-like measures—meaning a rapid increase in interest rates—is inevitable. And higher interest rates, and possibly significantly higher interest rates, means capital will be both harder to get and will be much more expensive, which of course means that the 13-year party looks like it is coming to an end, regardless of what Janet Yellen may wish were the case. "The liquidity risk factor starts to rear its head," is the way the economist Mohamed A. El-Erian put it in a tweet on Friday. And he's right.

Both the stock markets and the bond markets are reacting, and swiftly, to the troubling inflation news, and the increasingly clear fact that the Fed waited too long to start dealing with the problem. The S&P 500 had its worst week since January after the news came out that inflation hit a 40-year high. The Nasdaq is down nearly 30 percent for the year. The Dow Jones Industrial Average is down 14 percent. The bond market, too, is reacting even more fiercely. The yield on the two-year U.S. Treasury bond, at 3.1 percent, is at a level last seen in 2008. The increase in the last year—more than 2,000 percent—is nothing short of astounding, as traders and investors grapple with the end of one era (zero interest rates, quantitative easing) and the beginning of a new one (rising interest rates and quantitative tightening).

A year ago, the yield on the two-year Treasury was .1429 percent, or about as close to zero as you can get. Whereas a year ago the bond market was virtually uninvestable (although people did invest), it's beginning to look tempting, although not as tempting as it will look a year from now. Even the average yield on a high-yield bond, now at 7.45 percent, is starting to show signs of proper pricing, especially when you consider that last fall, the average yield on a high yield bond was under 4 percent.

But there is still a way to go with yields in the bond market before I would start investing (although this is not investment advice), between the expectation that the Fed will raise short-term interest rates 50 basis points at each of its meetings for the foreseeable future and the unwinding of Q.E. You will recall my conversation a month or so ago with Peter Schiff, who observed that the Fed is still very far away from taking the severe measures that he thinks are necessary to rein in inflation, and that it is still very far from the Volcknarian measures that are required, despite making a lot of noise about what it is doing to fight inflation.

The one positive in all the current market disruption is that fear has replaced greed in the minds of most investors, and that is a good thing. The markets—stocks, bonds, real-estate, art, N.F.T.s, cryptocurrencies—got way too exuberant and the ongoing correction, while painful, is also healthy. We're less prone, in my opinion, to an out-and-out 1987-style, or 2020-style, stock-market "crash" and more likely to just have to deal with a slow, spiraling decline until inflation returns to around the 2 percent benchmark that the Fed has set for itself, or until the Fed has decided that it has raised interest rates enough. Alas, both of those milestones seem far off right now.
Credit Suisse, which is now worth only one-tenth its market value in 2007, just offered its sixth profit warning in seven quarters. Layoffs are apparently being discussed across divisions, prompting chatter that the bank could be sold. A Bloomberg story this week made reference to a thinly-sourced report in a Swiss blog that State Street Corp. could make a takeover bid. Credit Suisse called it a "really stupid" rumor and State Street also denied any interest in the bank.

Nevertheless, Credit Suisse has serious problems at the moment, and it's been running through C.E.O.s and board chairmen faster than boiling water can melt ice cubes. There was the weird spying scandal that cost Tidjane Thiam his job, and the scandals involving the collapse of Archegos Capital Management, the hedge fund, and the collapse of Greensill Capital, after which the bank froze $10 billion of its investors' funds. António Horta-Osório, the Credit Suisse chairman who was supposed to be another savior for the bank, resigned in January after twice breaking Covid protocols.

By any measure, Credit Suisse is a mess. Its stock price is down 54 percent in the past five years, and down 42 percent in the past year. It now has a market value of around a mere $16 billion. Its main rival, UBS, has a market value of around $63 billion, while JPMorgan Chase has a market value of $350 billion. But Credit Suisse has been around a long time, since 1856, which puts it on a par with Lazard, which was founded in New Orleans, in 1848, and Goldman Sachs, which was founded in 1869. That's no guarantee of longevity, of course, but it shows that Credit Suisse has weathered many a previous storm. Plus, big banking franchises are notoriously difficult to kill off, which is why what happened in 2008 to Bear Stearns, Lehman Brothers, Wachovia, Merrill Lynch, Washington Mutual and Citigroup was so spectacular and historic.

Obviously I don't know whether State Street (market value $23 billion) and Credit Suisse are in talks to merge. I seriously doubt it, and both sides have denied the report vociferously. It wouldn't make a whole lot of sense, unless State Street's C.E.O. Cyrus Taraporevala suddenly wants to get into the investment banking business, which seems unlikely. (Even Credit Suisse is talking about scaling back further its investment banking business.) There probably would be an interesting fit between State Street's asset management and money management businesses and those of Credit Suisse. But it would be a bet-the-farm move on Taraporevala's part at a time when Credit Suisse is struggling.

Plus I'm not sure regulators in Europe and the U.S. would approve such a deal, since there really hasn't been much cross-border financial services M&A for quite some time, aside from a few Canadian/US deals. (Citigroup bought Banamex, the big Mexican bank, in 2001.) And the Swiss legislators just passed a directive mandating that the Swiss government develop a law that would allow for political intervention if a foreign company wanted to buy a Swiss company. The Federal Reserve has permitted some regional commercial bank mergers, such as the one between SunTrust and BB&T that created Truist last year, but an international merger would invite much higher scrutiny.

I think a better fit for State Street would be Goldman Sachs, where Goldman buys State Street for its asset management business and its Wall Street plumbing business. But even that idea seems far-fetched at a time when both the financial markets and the economy as a whole have been plagued by uncertainty. If regulators would allow it, I can envision a rescue merger between UBS and Credit Suisse that would put Credit Suisse out of its misery once and for all. But even that seems unlikely, as much as it may be needed, since it would eliminate a global banking competitor at a time when Wall Street is already very much an oligopoly, bordering on a cartel. (As always, this is not investment advice.)
ADVERTISEMENT

Jay Z & Jack's Crypto Academy
A 12-month low in the crypto markets (and the collapse of the NFT market) seems like an odd time for Jack Dorsey and Jay Z to launch a free "Bitcoin Academy" in New York City public housing, with the goal of educating some of the city's most economically disadvantaged residents about how to invest in digital currencies.

I'm honestly of two minds about this. On the one hand, education is a hugely wonderful and important thing, especially financial education. Furthermore, widespread understanding of cryptocurrencies is sorely lacking. So if Jack and Jay Z (as well as Najah Roberts, one of the few prominent Black women who invests in digital currencies) are eager to educate the people living in public housing in Brooklyn, I am not going to criticize that decision, especially since the whole crypto ecosystem seems overwhelmingly white and male.

But just as a few weeks ago I questioned the wisdom of putting crypto in a retirement account (it's way too risky to build a nest egg around), I also question why it makes sense to tempt the people who can barely make ends meet into potentially investing some of their hard-earned cash in crypto, especially at this particular moment when the markets are moving rapidly to a risk-off mode, dragging down such risky assets such as Bitcoin and Ethereum with it. (Bitcoin is down 59 percent from its November high of nearly $69,000 per Bitcoin; Ethereum is down 69 percent from its November high.) If the education that Jack and Jay Z impart to the residents of the Marcy Houses encourages them to speculate on cryptocurrencies with money they can't afford to lose, then those two billionaires are going to have a lot of explaining to do.

Without question, more people, especially people in disadvantaged communities should know about cryptocurrencies, should have the chance to use cryptocurrencies, and should have the chance to become crypto-billionaires, like S.B.F. and Brian Armstrong, the co-founder of Coinbase. And I hope that happens as a result of Bitcoin Academy. Unfortunately, the more likely scenario is that money they can't afford to lose will be lost.
FOUR STORIES WE'RE TALKING ABOUT
Rice's Defenestration
The firing of Disney exec Peter Rice exposed how weak Chapek's position really is.
MATTHEW BELLONI

The WaPo Aftermath
New reporting on the two biggest scandals roiling the media industry.
DYLAN BYERS

Merrick's Motives
Disaffected donors, Garland's Jan. 6 stoicism, and other rumblings around the Capitol.
TARA PALMERI

The Jeff Roe Monologues
The G.O.P. operative is circling Mar-a-Lago, and some in Trumpworld are bracing for impact.
TINA NGUYEN
You received this message because you signed up to receive emails from Puck

Was this email forwarded to you?

Sign up for Puck here

Interested in exploring our newsletter offerings?

Manage your preferences

Puck is published by Heat Media LLC

64 Bank Street

New York, NY 10014

For support, just reply to this e-mail

For brand partnerships, email ads@puck.news