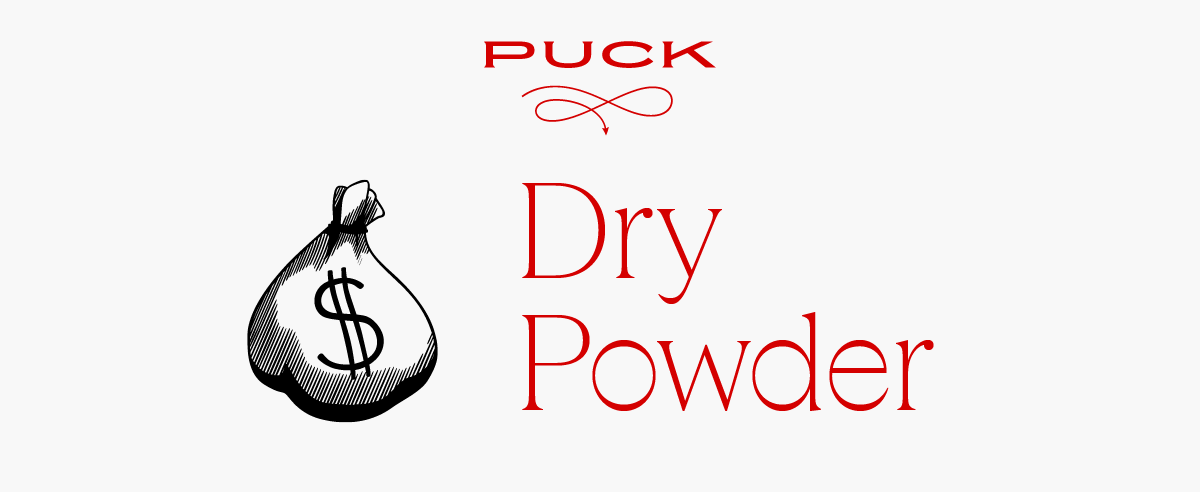 Happy Sunday from Dry Powder.
I hope you're enjoying your Memorial Day weekend festivities, and that this email provides an enjoyable diversion in between tending the grill and the Indy 500.
First, a few thoughts on Elon's new financing plan for Twitter—how it could protect Tesla and why it will require more friends. Then, below the fold, don't miss my conversation with Puck's veteran media reporter, Dylan Byers, about Brian Roberts' next targets, Buffett's $2.6 billion merger arbitrage, Zaslav's latest chess move, and more.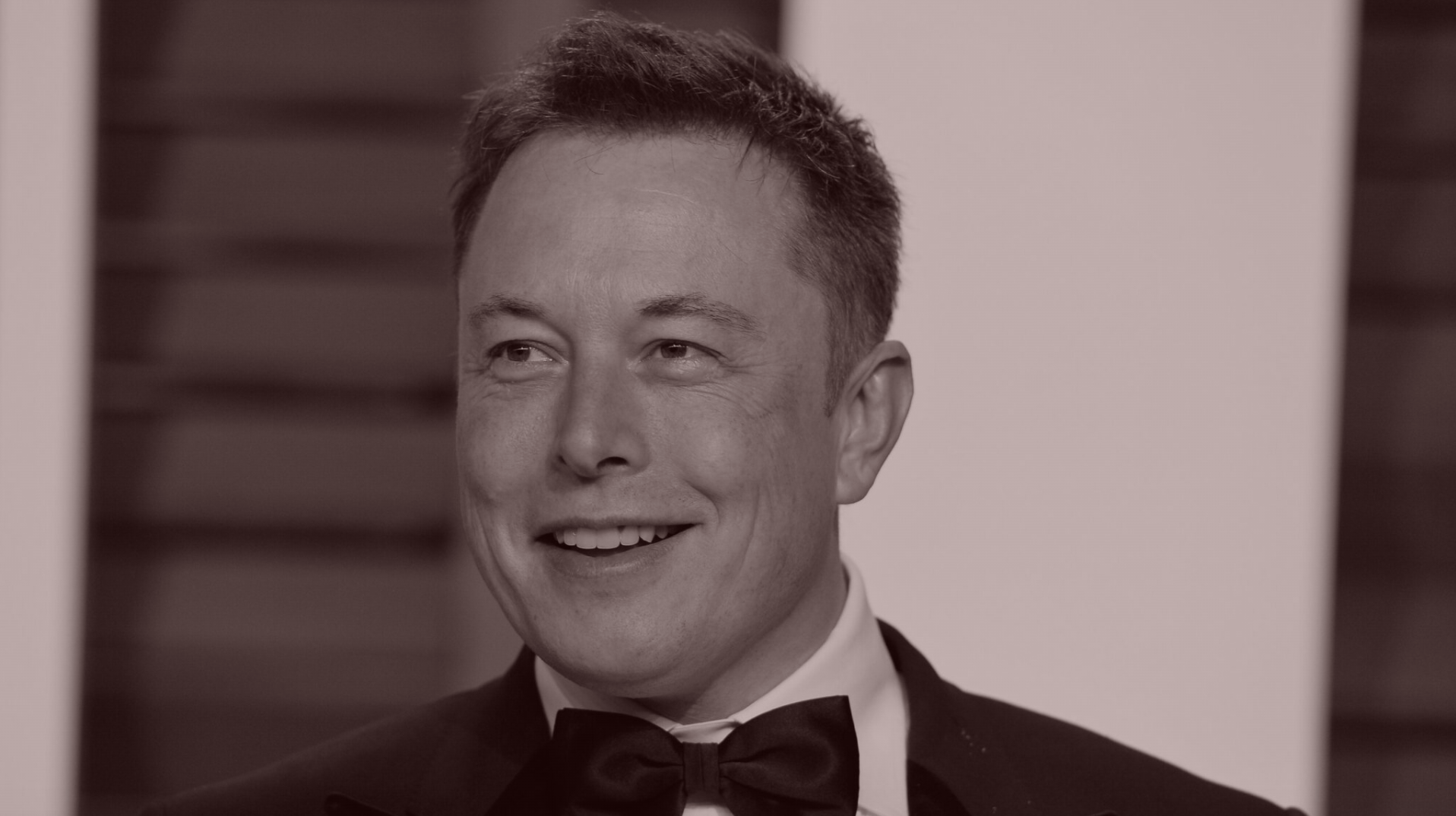 Elon's Razor
The simplest explanation for Elon's recent moves is that he still intends to buy Twitter. But his new financing plan, restructured to protect Tesla, will require friends to share the risk. And with a purchase price this high, and leverage so low, who else would want it, anyway?
The most important thing to understand about Elon Musk's public dickering over whether he will buy Twitter at $54.20 a share is that Elon has already signed a merger agreement committing him to buy Twitter for $54.20 a share. It's a legally binding agreement and the Twitter board has said it intends to enforce it—M&A code for don't mess with the deal unless you want a legal fight. Elon has a few ways to renege, of course, but not many. He can find "something" during his due diligence of Twitter that constitutes a reason for him to abandon the deal. But I don't see what that could be, and it's certainly not an abundance of "bots." Obviously, if he can't come up with the money he has committed to the $44 billion deal, then he would have an out, and then he could presumably pay his $1 billion break-up fee and walk away.

But from all appearances, Elon is indeed still working hard to get his financing in order. Earlier this week, he revised his plan in a regulatory filing, eliminating his $6.5 billion of margin loans (secured by Tesla stock, down from what was once a $12.5 billion margin loan) and thus raising his equity commitment to an astounding $33.5 billion. That should be a relief for Tesla shareholders, who would have been exposed to a potential share price death spiral, were Elon called upon by his bankers to unload his Tesla stock. The big question now is whether he can actually raise that much equity. If he can, then Elon will own Twitter. If he can't or decides he doesn't want to, he won't own Twitter.

So here's where things stand. Of the $33.5 billion he needs, Elon has announced that he has commitments for $7.1 billion from an eclectic group of 18 friends and investors—Larry Ellison, Alexander Tamas, Changpeng Zhao, the Witkoff family, and so on. He's also announced that Prince Alwaleed, in Saudi Arabia, has agreed to roll over his stake in Twitter into Elon's Twitter, a total of $2 billion (at $54.20). Elon also won't have to buy the $4 billion of Twitter shares that he already owns (at $54.20). Taken together then, Elon can account for $13.1 billion of the $33.5 billion of equity he has pledged to raise. That leaves him with an equity hole of $20.4 billion.

That kind of gap would be a non-starter for nearly everyone, obviously. But Elon is among the world's richest people, with a net worth of around $225 billion at the moment. So it seems reasonable to think that he could come up with the $20 billion he needs to complete the deal, especially since he no longer is obtaining a margin loan on his Tesla stock for the Twitter acquisition. He still could margin his Tesla stock in order to get the $20 billion, but that is no longer an explicit component of the deal. He could also sell enough Tesla stock to give him the after-tax proceeds of $20 billion that he needs. The lower-risk, more tax-efficient strategy would be to find more equity partners, which presumably Elon's advisors at Morgan Stanley are trying to do, but since Elon has said nothing about new investors since May 4, I suspect that is slow going at the moment, especially since he's agreed to pay 44 times Twitter's EBITDA and he's using so much equity to do it.

To wit, it's notable that none of the big private equity firms have signed up with Elon to buy Twitter, but it's not surprising since the purchase price is so high and the leverage is so low. In other words, the structure of Elon's Twitter deal is well beyond the sweet spots of the big private equity players, and his recent decision to eliminate the margin loan and to increase the equity contribution makes it even less likely that the Blackstones and KKRs and Apollos of the world might be interested. Now, he could do a convertible preferred deal with this L.B.O. crowd that would guarantee them a nice annual return, plus the opportunity to convert into the equity of Twitter if things go well. If I were at Morgan Stanley, still working for the old boss, Rob Kindler, I'd be exploring with the big private-equity players a convertible preferred to help Elon fill the equity hole.
Another option for Elon is, of course, a price cut. The Twitter stock, now trading around $40 a share, has recovered somewhat along with the rest of the financial markets this past week. But it is still trading 26 percent below the $54.20 in cash that Elon is offering. This is highly unusual, especially for an all-cash deal. If you were to buy Twitter stock today at $40 and then, in October, Elon were to pay you $54.20 for it, you'd have made a cool 26 percent on your money (more on an annualized basis). That's a pretty great investment in any market, but in one as shaky as the current financial market, that would be an outstanding return. But the smart money seems to be staying away from that trade, which means Wall Street believes one of two things: Either Elon intends to walk away from the deal, preferring to pay the $1 billion break-up fee and buy himself a bunch of lawsuits or he intends to try to negotiate a price cut with the Twitter board.

Walking away from the deal would be a disaster for Elon and damage his reputation on Wall Street, probably irredeemably. His better option—if he must—is to see how far he can go along the price-cut path. Since he seems to like the "420" construct, I'm thinking his new offer for Twitter will be $44.20 a share. That's an 18 percent price cut, more or less consistent with the drop in the Nasdaq since he made his offer for Twitter. At that price, both Goldman Sachs and JPMorgan Chase would likely still be able to say the deal was "fair" from a financial point of view to Twitter shareholders—although it would be a more painful opinion for them to deliver—and everyone would be able to save some face and move on toward the October closing. I suspect such negotiations are already well underway given how relatively quiet Elon has been about Twitter in the last few weeks. At $44.20, some of the arbitrageurs could salvage a portion of their investment, which would save them from total disaster on the deal.

Of course, if Elon asks for and gets the price cut of $10 a share, that would reduce Elon's equity hole by about $8 billion, leaving him with a much more manageable $12 billion of equity to find. And if he can get his buddy Jack Dorsey to roll over his 18 million Twitter shares, that would reduce the equity hole for Elon by another $1 billion or so. Now if Elon recuts the deal and then walks away from that, then he'll probably never have lunch in this town again.
Why Brian Roberts Walked Away…
This week, I spoke with my partner Dylan Byers about all the latest tectonic shifts rearranging the media-entertainment-tech landscape: Brian Roberts' fantasy M&A thesis, Warren Buffett's $2.6 billion Paramount arbitrage, and David Zaslav's next moves. Herewith, a lightly spruced-up transcription of that conversation, and more.
William D. Cohan: So, Dylan, maybe we could start this dialogue with you sharing with Puck readers what else you have learned about the intriguing idea that you reported last week: that Comcast gave serious consideration to merging its NBCU subsidiary with EA Sports, the large gaming company. What's the latest with this deal, especially since EA, as you've said, has basically put itself up for sale?
Dylan Byers: It's a privilege to talk about media M&A with you Bill, especially since you see the Wall Street side of these deals so clearly. On that note, I was hoping you might help clarify my thinking on the recent, failed negotiations between Comcast and Electronic Arts. As I reported, Comcast chief Brian Roberts recently approached EA with a proposal to merge the video game company with a spun-off NBCUniversal. In the scenario that was under negotiation for several weeks, Roberts would have maintained control of the combined entity, EA chief Andrew Wilson would have served as C.E.O. of the combined entity, and NBCUniversal chief Jeff Shell would have moved to a new role at Comcast.
I understand the logic behind the deal from Roberts' perspective: NBCU needs greater scale, and worthwhile acquisition targets—Fox, WarnerMedia, Activision—are quickly coming off the table. Meanwhile video games are a rapidly growing business and an increasingly important piece of the streaming strategy (there's little wonder why Netflix is investing so heavily in the space). I also understand how, if you're EA, and you're looking at Microsoft's $69 billion Activision acquisition, now seems like a particularly opportune time to strike a deal. As I also reported, EA has pitched itself to Disney, Amazon and Apple in recent months.
The piece of this that wasn't entirely clear to me when I filed my first report was why the deal fell apart. This week, I picked up two bits of intel that help to explain that. First, EA's stock price went up and the premium narrowed. Apparently EA went back to Comcast and asked for a higher premium, and Roberts wouldn't budge on the apparent retrade. So EA walked away… for now, anyway. I suppose if the stock price goes back down, the two sides could come back to the table, especially given the macroeconomic climate. But the other thing I was told, which may preclude future talks, is that Wilson gave a presentation to Comcast about his vision for the combined company that failed to win everyone over and raised doubts about whether he should be the C.E.O. (Neither Comcast nor EA commented on this.)
Anyway, leadership questions aside, do you see the logic to this deal? And where do you think EA might land, if not with Comcast?
WC: Comcast has any number of important sports franchises that it could exploit further with EA's FIFA and Madden relationships. EA doesn't strike me as a necessity for Comcast in the same way that AT&T Broadband and NBCU were necessities. Brian is a disciplined deal guy who listens to his M&A advisors. If the play is to be disciplined on price, then Brian will be disciplined. I suspect this deal will come back if Comcast is determined to get it because I'm not sure I see another logical buyer out there. By the way, the fact that you sussed this out is pretty impressive. Without getting too specific, how the hell did you do it?
DB: I really appreciate that. Sources in the right places, I guess. The fun part about having those sources—the ones who really, really know—is it gives you leverage over the comms people who try to convince you that you're barking up the wrong tree. And I'll concede there's no small satisfaction in coming back to them and saying: As a matter of fact, I have the right tree.
Anyway, I agree with you about Roberts: I don't think this is the last time these two parties will talk. At the very least, I think Roberts still has a strong interest in gaming. I imagine his appetite for this has been pushed in part by his own son Tucker, a gaming executive who now heads up Comcast Spectator's gaming division and Comcast's eSports team in Philadelphia.
WC: Thank you for answering the question about getting that story. I think it helps readers to understand how these things occur and most reporters are wary of sharing that insight with readers for fear that their "proprietary" relationship will somehow be burned, which is not the case, of course. So, thank you.
Let's turn to another family-owned media company—the newly renamed Paramount Global (it used to be ViacomCBS not so long ago)—which, of course, is controlled by Shari Redstone and her children through a trust that Shari's father, Sumner, set up. At the moment, Paramount Global seems like a minnow in a sea of sharks. It has a market cap of around $21 billion these days and that's after the legendary investor Warren Buffett bought a $2.6 billion stake in the company. By contrast, Comcast's market cap is $200 billion; Disney's market cap is also around $200 billion. Netflix, which used to be worth around $300 billion is still valued at around $80 billion, or four times what Paramount Global is worth. So what's Shari to do?
It's an open secret that she wants to sell if she can find a buyer at the right price. But who are possible buyers? As we discussed, it won't be Comcast. It won't be Disney. It won't be Warner Bros. Discovery, at least until David Zaslav gets a handle on that $55 billion of debt. It won't be Amazon, Apple, Google or Meta Facebook, so how does Shari turn the stock of Paramount Global into cash for herself and her heirs while also keeping her spot at the Allen & Company conference?
DB: This is a really great question. Shari's dilemma is that Paramount Global is too small to compete at scale. But the old Hollywood outfits, like NBCUniversal and Disney, won't buy because the acquisition a) doesn't really add that much scale and b) would include broadcast assets that overlap with their existing businesses. Meanwhile, the new tech players in the industry—Netflix, but also Apple, Amazon—don't want to buy because they don't want any part in managing the decline of the linear business. This is why MGM, which Amazon bought, was seen as the last attractive Hollywood acquisition in the eyes of most big tech firms—because it wasn't tethered to linear. So, what does she do? I imagine there's a private equity route, but that's not straightforward, and almost assuredly not her preference. Otherwise, I think she just has to bide her time until the landscape changes—which will certainly ensure future trips to Sun Valley.
WC: To close this out, let's talk about Warner Bros. Discovery. In my calculus, the WBD stock is dead money unless and until Zaslav can show Wall Street each of three things: that he is on track for the $14 billion in EBITDA for 2022 that he's promised; that he can come up with the $3 billion in synergies that he has promised, and that he can begin to get a handle on WBD's $55 billion in debt, most of which is rated BBB. He's got to keep that debt rated investment-grade. He can't let it slip into junk status and so that's why achieving that $14 billion of EBITDA is so important to investors and analysts. Do you think he can scale this mountain? He's a very determined fellow as we both know, but has he bit off more than he can chew with WBD?
DB: Zaz is nothing if not determined. I do think he'll get there, but it's going to require aggressive cuts, which translates to a lot of pain—and it's not entirely obvious how you get to $3 billion. (Our partner Matt Belloni reported last night that a new round of cuts are coming soon.) CNN+ was obvious, low-hanging fruit to cover the first 10 percent of that effort: a product that was by no means a guaranteed success, and at odds with his single D.T.C. service strategy. Getting rid of scripted programming at the Turner networks, and handing more power and control to the much-beloved Casey Bloys at HBO/HBO Max, also makes sense. But we're still really just scratching the surface. So he may start making cuts that, if not done carefully, could undermine the long-term strength of the businesses—even if they look smart in the short term.
Take CNN, for instance. I'm not sure Zaslav is done with CNN. There's a whole digital business that Jeff Zucker created there that Zaslav, who is thinking almost exclusively about linear, streaming and theatrical, may decide he doesn't need. There's also an original series/documentary unit, headed by Amy Entelis, that could just as easily be rolled into HBO Max or some other part of the WBD universe. How much would that save Zaz? Maybe $100 million, at most? That doesn't seem like much in the grand scheme of things, but we may get to a point where everything that can be cut will be. I believe Belloni has referred to Zaz's C.F.O. Gunnar Wiedenfels as the "hatchet man." When you're a hatchet, everything looks like wood.
What are you thinking about when it comes to Zaz?
WC: My sense, from talking to him over the years, is that WBD is not the end for him and for his dealmaking. In fact, I am thinking that Zaz could be the savior for both Shari and Brian! What do you think of this scenario? Somehow, Zaz gets his mitts around WBD, generates the EBITDA that is needed, starts paying down the $55 billion of debt and the WBD stock takes off, giving our buddy the currency he needs to make the next move, which is to buy the CBS linear network et al. from Shari for a healthy price while then allowing Brian to swallow up the rest of Paramount Global, in some fit of tax-advantaged deal-making on all sides. Is this just my M&A fantasy, or do you think something like this might happen?
DB: Entirely plausible. And in fact, I also think it's entirely plausible that Warner Bros. Discovery, NBCUniversal and Paramount could all fly under the same banner one day, or at least versions of those entities—many, many years from now, of course, and only after a long, drawn-out divestiture of the overlapping broadcast assets. But I keep that scenario in mind when I'm thinking about the long-term trajectory of this industry. Consolidation comes in waves, but it is inevitable. And in the face of a world run by Silicon Valley firms that have shown no desire to get tied up in the linear business, banding together may be the best, or only, available option.
FOUR STORIES WE'RE TALKING ABOUT
Mitch's Agony
The G.O.P.'s 80-year-old minority leader has seen it all—and he's in for the election season ride of his career.
TARA PALMERI

Cruise's Windfall
If Top Gun's resuscitates the box office, Cruise and Ellison have set themselves up for huge paydays.
MATTHEW BELLONI

The Kremlin Defector
A former Russian diplomat opens up about his shocking resignation, Putin's nuclear threat, and how it all ends.
JULIA IOFFE

First Lichts
Inside CNN's newsroom, the top story remains Chris Licht's attempt to fill the Zucker void without being Zucker.
DYLAN BYERS
You received this message because you signed up to receive emails from Puck

Was this email forwarded to you?

Sign up for Puck here

Interested in exploring our newsletter offerings?

Manage your preferences

Puck is published by Heat Media LLC

64 Bank Street

New York, NY 10014

For support, just reply to this e-mail

For brand partnerships, email ads@puck.news