Happy Monday. I'm Eriq Gardner.
Welcome back to The Rainmaker, my weekly private email focused on the most significant legal maneuvering inside Hollywood, Silicon Valley, Washington, and Wall Street.
In this week's column, as the Supreme Court begins a new term, I'm discussing some present and future cases that will impact Google and other tech companies. Plus, legal news and notes on Kim Kardashian, Morgan Stanley bankers, Judge Judy, tattoo verdicts, David Bowie, and the late Bert Fields. This one's a packed edition.
But first…
Elon's Secret Wall Street Pact
I may have to reconsider my opinion that the Delaware Court of Chancery—a high-cost legal arena that generates more billable hours and closed settlements than splashy headlines—is the place where journalism goes to die. Twitter v. Elon Musk is racing toward an Oct. 17 trial, and in the process both parties are dumping a treasure trove of documents into the public record. That includes a couple months of text messages showing how Musk once squinted at Sam Bankman-Fried as a potential partner and thirsted after Oprah Winfrey for a board seat. Where do I send The Honorable Kathaleen McCormick's Pulitzer nomination?

But I'm not entirely satisfied. Right now, I've got my eyes on whether McCormick orders Morgan Stanley to turn over its documents related to the stalled $44 billion deal. The Wall Street bank, after all, was critical to helping Musk obtain financing to take Twitter private. No joke, 36 attorneys showed up last week to argue over whether Morgan Stanley should be compelled to share those documents. Plus, this particular discovery fight is both wonky and wacky—a combination I've grown to love.

Morgan Stanley, attempting to fend off disclosure, is claiming that its communications and internal analyses are privileged under what's known as the "common interest doctrine," which is meant to provide confidentiality when two parties have aligned wishes and need to exchange information and discuss strategy when they anticipate the possibility of litigation. As for the "common interest" part, well, Morgan Stanley's attorneys at Davis Polk have been telling McCormick that both the bank and Musk had the "shared aim of seeing the merger to its completion."

Except, of course, Musk doesn't want to see the merger to its completion, which is why he's been dragged to Delaware in the first place. And, as we recently learned, it's clear that he began to have second thoughts about the marriage quite early into his engagement to Twitter. That's demonstrated by one of the biggest pieces of evidence to emerge so far—a May 8 text message that Musk sent banker Michael Grimes urging him to "slow down" the deal in case a Vladimir Putin speech the next day caused the West to invade Russia. ("It won't make sense to buy Twitter if we're heading into World War 3.") A few days later, Musk started complaining about Twitter's bot problem. He then tweeted that the deal was on hold.

Twitter's attorneys at Kobre & Kim, who would like to see what the bank is holding back, have pointed to Grimes's own deposition, in which he distanced himself just a bit from Musk's priorities. "We retained counsel on [May] 16th, understanding that this could likely lead to litigation if the parties can't agree on either data sharing or after data sharing what the data says," Grimes testified. "And in our professional judgment, it would not be appropriate for us to be in the middle of that, so we extracted ourselves, and I think [Musk] agreed." That certainly makes Morgan Stanley sound like Switzerland rather than a brother-in-arms. So, a common interest? Perhaps not.

But here's the ultimate irony: Morgan Stanley probably does share a mutual interest with Musk—just not the one that it's describing to McCormick. The bank has about $13 billion in financing commitments for Musk from lenders, and a big chunk of that is its own money. (Originally, the lenders were scheduled to put up nearly twice as much, but the deal was restructured with Musk contributing more equity.) The problem here is that interest rates are more than six times higher now than when Elon signed the Twitter merger agreement in April.

Accordingly, should the deal close, and Morgan Stanley has to offload debt to investors, it will likely need to do so at a significant discount to entice any interest. Suddenly, the merger has become a more expensive proposition for the bank—one where losses are likely to surpass the fees it would earn for underwriting this transaction. Meaning that, just like Musk, Morgan Stanley probably now wants this merger to fail. Only Davis Polk lawyers can't say that part out loud.

A tip for those following Twitter v. Musk: You can find the full docket here and access free filings. The Chancery Daily has been covering hearings live. And if that's still not enough, there's now a Twitter bot—of course—that tweets whenever anything new appears on the docket. There's no end to the irony wrought by this case.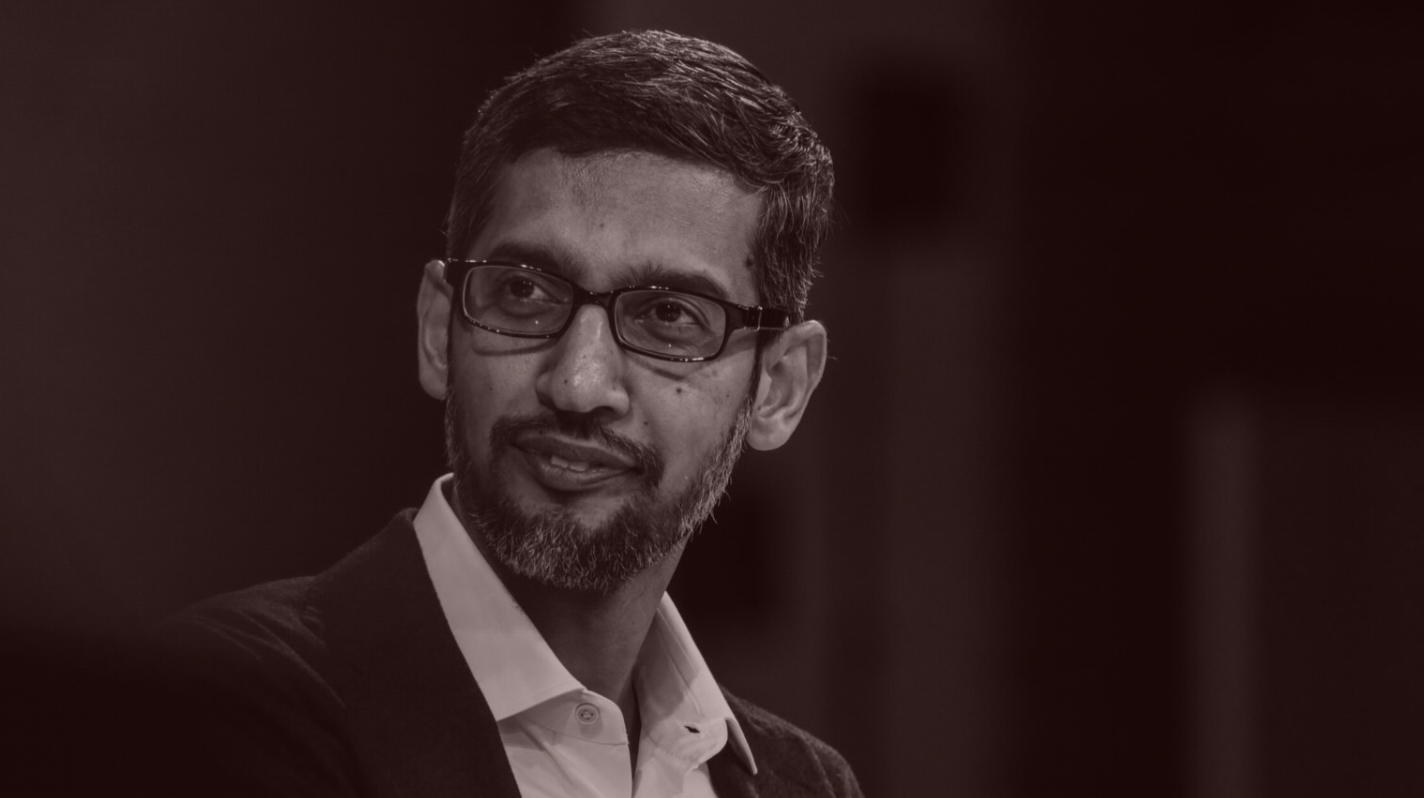 Google's Big SCOTUS Season
The O.G. tech giant is facing dire legal challenges from nearly every direction, over promoting terrorism, stealing rap lyrics, and more. The consequences could ricochet through Silicon Valley and Hollywood, from TikTok and Yelp to YouTube and Netflix.
On Monday, the Supreme Court announced the results of its "long conference," the beginning-of-term vote-a-rama where the justices sift through the hundreds of petitions that have piled up through the summer. The high court rejected quite a few of the cases I had been following, including Scientology's bid to force a Danny Masterson accuser into arbitration, Charles Harder's latest attempt to make it easier for libel plaintiffs, and David Lowery's efforts to get the justices to examine "cy pres," that is, class action settlement money that goes to third-party charities instead of individuals whose injuries are being addressed.

Lowery, oddly enough, was the founder of the bands Camper Van Beethoven and Cracker, the latter of which was briefly famous for the early-90s song "Low," which featured Sandra Bernhard in its music video. In his later life, he's become an advocate of sorts, filing suits against Spotify and Napster. More recently, he objected to Google settling a privacy class action by giving settlement money to those who took the tech giant's side against him on copyright controversies. He, as a class member, feels he shouldn't have to subsidize this. While Lowery fell short, the Supreme Court did take up another case that potentially puts a thumb in Google's eye.

In Reynaldo Gonzalez v. Google, the Supreme Court will finally get into the weeds of the Communications Decency Act. Section 230, of course, is the controversial provision that allows for interactive service providers to moderate content without being held liable for what its users post—in layman's terms, it's the law that legally immunizes the tech giants from the worst content on their platforms. Section 230 was written before any of us, besides maybe a few on Sand Hill Road, could quite grasp the transformative nature of the Internet. And while many politicians hate the law, it's incredibly hard to agree on a replacement. Critics on the right believe it encourages censorship. Critics on the left believe it disincentives stronger moderation of disinformation. Untold lobbying dollars feed the divide.

As for this specific case, the appellants are family members of a 23-year-old who was murdered by ISIS terrorsists while studying in Paris. They wish to hold Google responsible for allegedly offering assistance to terrorists through its YouTube platform. The family is particularly enraged by how the company "recommended ISIS videos to users," and they're now before the justices with the question of whether Section 230 immunizes algorithm-generated recommendations. In short, the justices will examine how content gets amplified and boosted.

Should Google lose, it'll poke a huge hole in Section 230 and probably lead to a wave of tort litigation around the country. Facebook and TikTok, for example, could expect to see lawsuits for leading users into various forms of addiction.

But one thing to keep in mind is that the demise of Section 230 wouldn't necessarily mean that digital platforms would lose lawsuits. There will still be a First Amendment defense, and those wishing to see how that would play out might consider a decision in favor of Netflix earlier this year. The streamer, which has never asserted Section 230, was sued by the family of a teenager whose suicide was allegedly triggered by 13 Reasons Why. After the family attacked Netflix's recommendation algorithm, the streamer asserted there's not much difference between an algorithm and a news editor deciding which content to feature. Ultimately, Netflix won.
With a new Supreme Court term comes another opportunity for the conservative justices to further flex their ascendant power. Last term, this was manifested in decisions surrounding gun rights, E.P.A. overreach, abortion, and religious liberty. This coming term, targets of inquiry appear likely to be affirmative action, voting rights, and, of course, religious liberty again. Google could also be in for more action at the Supreme Court as the justices also seem likely to review attempts by Florida and Texas to regulate social media censorship. Additionally, I'm now tracking a petition aimed at Google's activities that I think could also seriously impact the entertainment and tech spheres.

A few years ago, Genius Media Group was absolutely convinced that Google was lifting its transcriptions of song lyrics. So the company laid a trap. The site swapped the original apostrophes for a specific sequence of straight and curly ones. In Morse code, that sequence translated as "red handed." Then all Genius had to do was check to see if the same pattern showed up on Google. Of course, it did. Google had been caught red handed.

So Genius sued, wherein it ran into a problem. The company's employees and users may have spilled sweat transcribing Bob Dylan and Nas, but Genius didn't actually own the copyright to the lyrics. Those belonged to publishers and songwriters. Genius attempted to hold Google responsible for breaching the terms of its service by vacuuming up its content, but Google successfully argued that the claim was preempted by federal copyright law. That issue is now knocking at the Supreme Court's door.

Genius is represented by Orrick superstar Josh Rosenkranz, the same attorney who two years ago represented Oracle in a heavyweight battle with Google over the copyrightability and fair use of computer code. This time, Rosenkranz is sticking up for the importance of enforcing a website's visitor terms. Genius's petition (read here) argues that it's wrong to measure whether a contract claim is "qualitatively different from a copyright claim," as the Second Circuit insists but many appellate circuits in the nation don't. The petition adds that having copyright law "wipe out sacrosanct contract remedies" leads to "absurd" outcomes—among them, hobbling digital services like Yelp and Wikipedia that depend on user-generated content, upending how art galleries treat their visitors, and even undermining nondisclosure agreements.

Genius's cert petition has already attracted a pair of amicus briefs, including an entertaining one from the Open Markets Institute that opens with a Daniel Day-Lewis quote from There Will Be Blood and goes even further with the parade of horribles. "The Second Circuit's approach, if not corrected by this Court, calls into question the viability of massive segments of the Internet and the U.S. economy in general," warns the think tank.

It might be true that allowing copyright law to outweigh a website's terms of service means we could witness wide-scale scraping of licensed content (user product reviews, sports statistics, judicial opinions, weather reports…). But it's also easy to see the downsides of letting digital services and property owners contract around the limitations on copyright. For example, could Twitter get away with prohibiting anyone who uses the site from then quoting tweets off the platform—not even in news articles? When Google responds next month, it will likely expand on the ramifications for allowing contract authority to trespass on a copyright owner's domain, which given that the company owns YouTube and vigorously enforces its own terms, is somewhat ironic.

And if this isn't interesting enough, well, that's fine. There might be a market for such petitions, too. Indeed, the liberal justices might start thinking about whether this could be the time to start solving every last intellectual property puzzle bedeviling lower courts.
As long-time readers will know, I've been avidly following several novel tattoo copyright cases. This past week, Catherine Alexander's claim that the WWE 2K video game series infringed what she had inked on Randy Orton's body became the first tattoo-in-entertainment case ever to get to trial. And… she won. Or did she?

The jury rejected Take-Two's fair use defense and awarded the tattoo artist $3,750. That's, um, not a lot of money. Will this outcome inspire more tattoo claims and cause entertainment producers to tread carefully when featuring tattooed people in their own works? My suspicion is that we'll have to wait till the next trial for a better answer. Thanks to a Sept. 20 ruling in Hayden v. 2K Games, we shouldn't have to wait long, and that forthcoming Ohio trial will feature the testimony of LeBron James, so maybe it'll attract reporters.
Finally…
Remembering a Hollywood Legal Legend
About fifteen years ago, I wrote that Bert Fields was the "center of the universe" in Hollywood. I even included a social graph that charted his many connections: Tom Cruise, The Beatles, Michael Jackson, the list goes on and on. I had completely forgotten about doing this until I saw the graphic on screen during Fields's memorial service, held in Santa Monica on Sunday to honor the legendary attorney who died in August at the age of 93.

At this emotional ceremony, a few of those esteemed connections showed up and spoke in absolute awe of the man. "He was the most fascinating person I ever met," said Cruise. Dustin Hoffman nearly broke down when talking about his friend's many talents. "How did he find the time?" was a question repeatedly asked. After all, not only did Fields represent celebrity clients in some of the most famous entertainment industry cases of the past half century—Warren Beatty when he refused to cut Reds; Jeffrey Katzenberg after being fired from Disney—but he also was a world traveler, an avid sports nut (he once went three rounds with Oscar De La Hoya), and a polymath who wrote everything from trashy romance novels to hefty scholarly works on the likes of Elizabeth I and William Shakespeare.

His wife, Barbara Guggenheim, and others reinforced my own view that Fields was also the rare individual who almost never lost his cool and was indeed quite generous with his time. (Maybe to a fault. Reading between the lines, I get the feeling that he had a hard time asking clients to pay.) Perhaps my favorite story came from Elaine May, who battled Paramount in the 1970s over her film, Mikey and Nicky. The studio won a court order allowing it to seize possession of the film, but Fields secretly arranged to have the negative stolen. Then, as Paramount's security team came hunting, Fields started browbeating executives, quite rightfully telling them, "You wouldn't do this to a man." Fields prevailed, of course. His was a life well lived.

Email me comments and suggestions at eriq@puck.news. I promise I didn't attend Yale.
FOUR STORIES WE'RE TALKING ABOUT
Noah's Zen Moment
The story behind Trevor Noah's 'The Daily Show' departure.
MATTHEW BELLONI

Late Night Big Bang
Jon and Peter dissect the contracting late night TV landscape.
PETER HAMBY & JON KELLY

Putin's Male Fragility
Conscription has led to a mass exodus—and a growing sense that Putin has blown it.
JULIA IOFFE
You received this message because you signed up to receive emails from Puck

Was this email forwarded to you?

Sign up for Puck here

Interested in exploring our newsletter offerings?

Manage your preferences

Puck is published by Heat Media LLC

227 W 17th St

New York, NY 10011

For support, just reply to this e-mail

For brand partnerships, email ads@puck.news