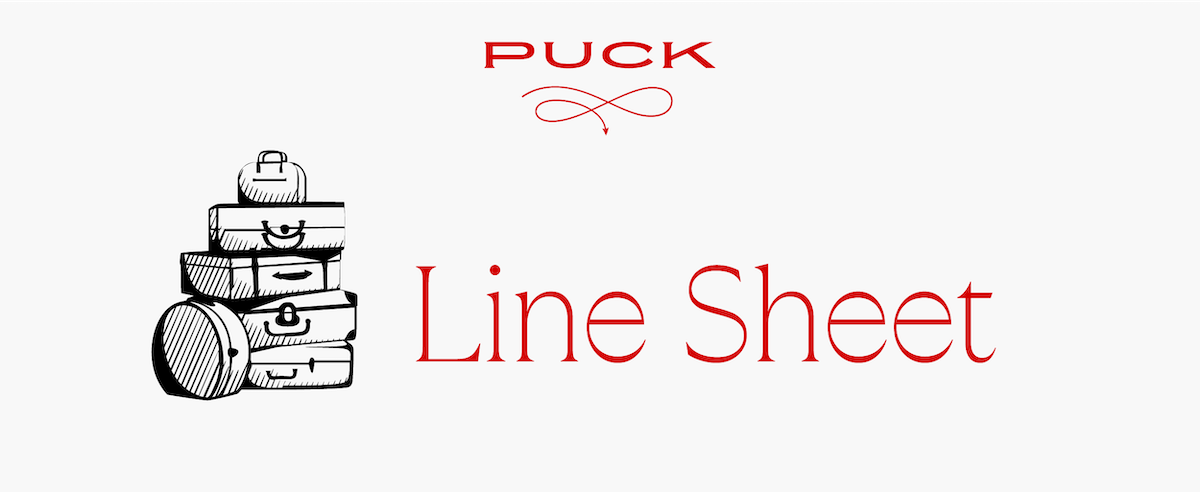 Hi, and welcome back to Line Sheet. Keeping things short up here today because, you know, there's a war going on. I hope you are okay and your family is okay, no matter who you are and where you are.
Read on for fashion-business intel and the occasional snort-inducing joke.
Mentioned in this Issue: Chemena Kamali, Victoria and David Beckham, Parade, Costco, Riccardo Bellini, more Thomas Tull, more Alessandro, Kim Jones, Cami Téllez, Frame, Vennette Ho, Delphine and Bernard Arnault, blast-from-startup-past Katia Beauchamp, Delfina Delettrez Fendi, François-Henri Pinault, Amazon, Guram Gvasalia, Natasha Mascarenhas and Ann Gehan, and many more… Let's get started.
You heard it here first: Chemena Kamali is the new creative director of Chloé! Now that Gabriela Hearst has danced her way off the stage of the Richemont-owned fashion and leather goods label, the company has announced its new creative director, which everyone already knew.

Back in July, I reported that Kamali was already working in the studios as Hearst wrapped up her tenure. To the outlet(s) that re-reported my story without the appropriate attribution, I'll just tell everyone what you actually say about them behind their backs. (WWD didn't do that because I'm sure Miles was angling for the "exclusive" quote from Kamali this morning, so he wins the link from me.)

Anyway, here's four thoughts about the appointment after chatting with people in Paris and beyond:

1. Kamali is a known quantity at Chloé—this is her third time working for the house. (First in 2007, briefly under Phoebe Philo, then for Clare Waight Keller for about three years starting in 2013.) Since then, she did a stint leading womenswear at Lanvin after Alber Elbaz (R.I.P.) was ousted. However, it was her time as Anthony Vaccarello's design director at Kering-owned Saint Laurent that probably made her the ideal candidate for this job. (I am disappointed for the team at L.A.-based denim label Frame, who hired her to further fashionize their women's collection shortly before she took Chloé. Wonder who they replaced her with…)

2. Chloé is one of the last brands embracing femininity, and Kamali has an opportunity to really lean into that without printing slogans on t-shirts. There's also just so much to mine from the archives—not only from the decades when Karl Lagerfeld was designing the label, but from Philo's poncho era, too—that she really has the opportunity to propose something that consumers, and the industry, could get excited about.

3. As for Richemont's business plan, I wonder if they will somehow reinstate See by Chloé, the contemporary line that brand C.E.O. Riccardo Bellini started phasing out in 2022 in an effort to move further upmarket. (Under Hearst's watch, Chloé was also certified as a B Corp—i.e., it was a for-profit business that crossed certain environmental/sustainable thresholds—which makes producing cheaper and faster fashion harder to justify, although not impossible.) While a traditional bridge line feels more dated than ever, there is room for a row of bricks in the luxury pyramid (couture at the top, then ready-to-wear, then leather goods and accessories, then fragrance and beauty at the bottom) dedicated to more affordable apparel, if executed in a novel way. Given the commercial success of See by Chloé, especially in Asia, it seems prudent to reintroduce something at that price.

4. While Bellini is going to rely on Kamali to bring new energy to the runway and marketing of Chloé, it's just as crucial that her handbag and shoe teams make a big statement—and fast. The company's two touted successes during Hearst's tenure were a knitted sneaker (still popular at fashion week) and a ticking-ribbon tote.

Everybody's talking about the Beckham docuseries: The perfect antidote to a month of shows and the Covid that you almost certainly contracted? Apparently it's Beckham, the Fisher Stevens-directed series which began streaming on Netflix last week. I haven't had the opportunity to watch it yet, but several media friends reached out to me hoping to discuss it in conjunction with Apple's The Super Models. Both docs are about '90s pop culture icons, but only one features Anna Wintour as a talking head. (Looking back, I guess it was pretty peculiar that the world's most famous fashion editor did not provide any commentary for a film about models who repeatedly say that one of the most important moments of their careers—if not the most important—was appearing on the cover of her magazine.)

But I digress… At this point, the Beckhams belong as much to fashion as they do to sports and music, having provided an early template for the celebrity income diversification era, with endorsements, real estate, and personal investments running parallel to their entrepreneurial endeavors. While Victoria Beckham's fashion line remains tiny, and is struggling just like any independent label, she has managed to keep it going, developing a beauty line and earning the respect of the industry along the way. (She never reached Olsen levels of acceptance, but she isn't Jessica Simpson, either. Also, did you know that Birchbox founder Katia Beauchamp runs her beauty business?) Maybe more on this later in the week? If you've watched the doc, let me know your thoughts…
A MESSAGE FROM CROWN AFFIAR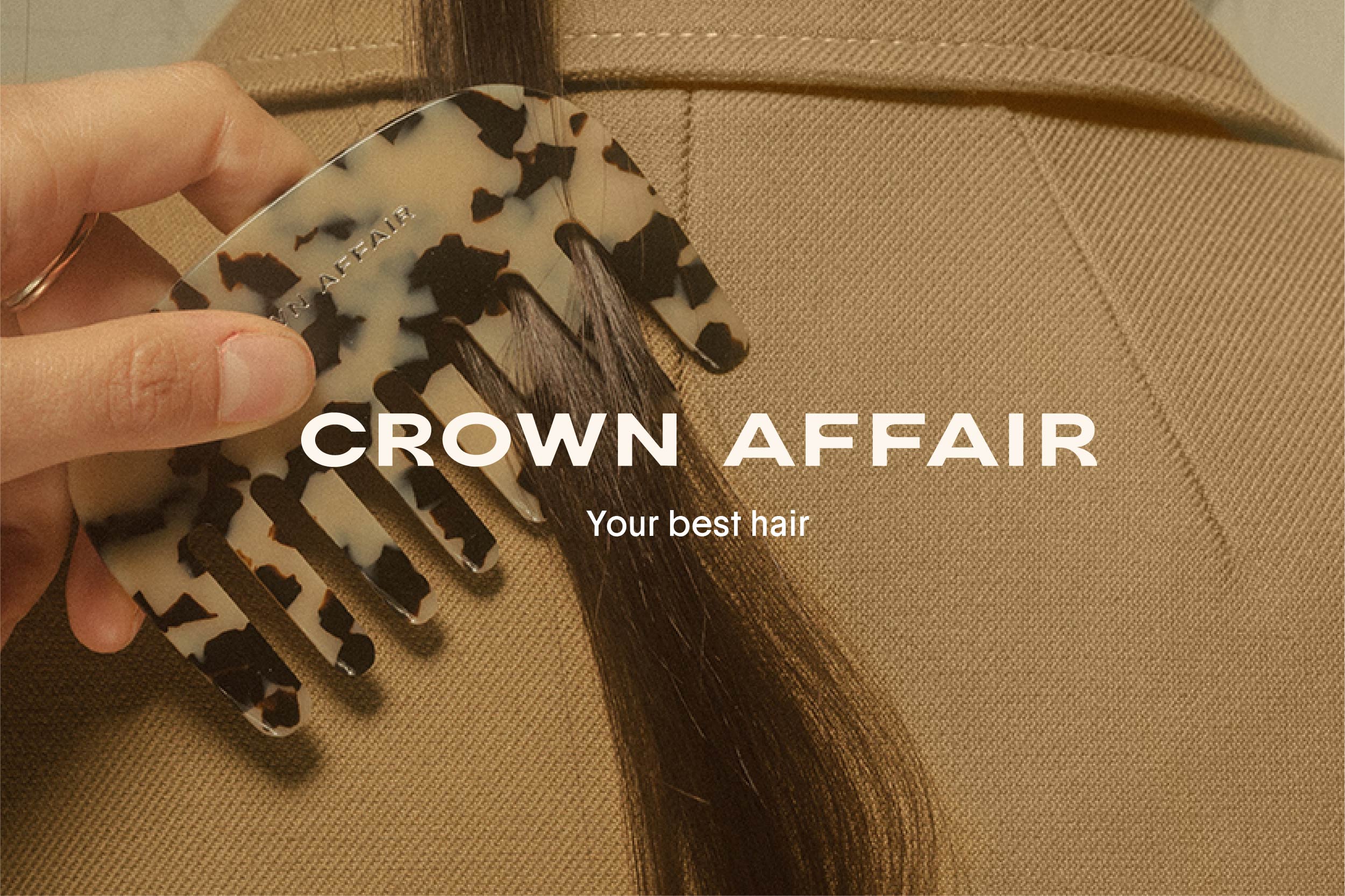 The key isn't more steps, it's better product. Our formulas are packed full of actives—no fillers. Each of our ingredients is tailored to optimally hydrate, protect, and strengthen your hair. Our handcrafted tools are made from materials of the best quality, and you can see the difference they make in your hair: shinier, softer, and healthier, with more consistent texture throughout. The Crown Affair effect shows. Use code CAxLINESHEET for 15% off your first purchase now until the end of October.

Find your best hair at crownaffair.com

Parade of bad decisions: If you've been missing my D.T.C. coverage, might I suggest checking out The Information's latest report on Parade, the underwear startup that was acquired in August by Ariela & Associates International, a company you've never heard of unless you are a 7th Avenue garmento (is that a derogatory word)? Reporters Natasha Mascarenhas and Ann Gehan got a hold of Parade's 2022 financials. While net sales had reached an impressive $32 million after just three years in business, the company spent $33 million, 40 percent of which went to advertising and marketing. They had about $19 million in debt on top of the $56 million raised from venture capitalists.

The Information notes that spending 40 percent of net revenue on paid marketing is a lot, even compared to other primarily D.T.C. players like Allbirds and Warby Parker. I'd say that it's not apples to apples: Warby Parker started marketing on Facebook a lifetime ago, and Allbirds is nearly a decade old. (Allbirds' stock is currently selling for 95 cents a share, so let's not pat them too hard on the back…) They're also playing in different categories. Was Parade's strategy to ramp up sales quickly by going hog on paid marketing the right one? Ha, no. But just a few years ago, startups like this were encouraged by their investors to burn cash as top-line fuel without considering what might happen later. And Parade founder Cami Téllez didn't have the Kardashian machine behind her à la Skims. Regardless of who is to blame (everyone, probably), the promise of Parade as a real challenger to still-struggling Victoria's Secret makes this outcome disappointing.
On Saturday night, I carpooled to a party with a friend who is as close to Paris as you can be while living in Los Angeles, and we spent quite a while dissecting the Alessandro Michele-LVMH rumors, which were holding strong within the halls of Fendi and Dior, where employees whispered mostly over WhatsApp. The last time there was so much interest in a designer's future had to be in the weeks prior to Hedi Slimane's appointment at Celine. (Like I've told you before, everyone was convinced he was headed to Dior.)

At this point, the likelihood that Michele news is announced by the end of the year at one of these houses is fairly high. There are rumors coming from people close to Kim Jones (who designs the Fendi women's collection and the Dior men's collection) that Michele is already installed at Fendi, while Dior employees are convinced that the former Gucci designer is headed their way.

In either scenario, I suspect that Michele would not do it unless he was designing both men's and women's. In the past, LVMH has often divided those roles. At Louis Vuitton, for instance, there are creative directors in men's, women's, and jewelry. At Dior, there are different visions for men's, women's, home and baby, jewelry, and beauty. Hermès, the arch rival, operates in a similar fashion. But while that way of organizing is still effective at a leather-goods-first brand—the personality is the bag, not the clothes—it's becoming more challenging at a fashion-driven label, like Dior, in particular, or at a smaller house like Fendi (under $3 billion in sales, according to analyst estimates), which is known historically as a furrier and currently as the maker of a couple wildly popular handbags.
A MESSAGE FROM CROWN AFFIAR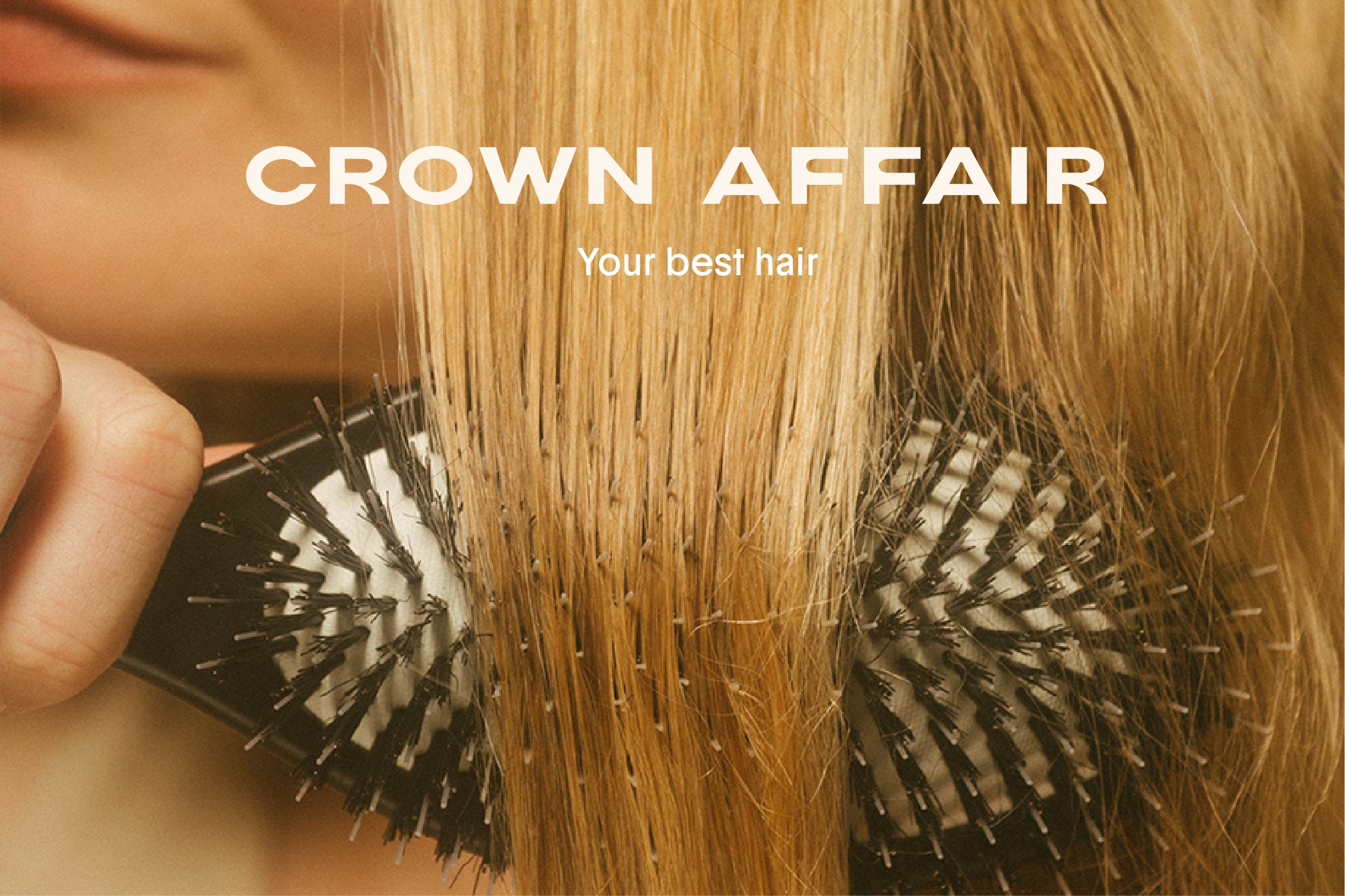 The key isn't more steps, it's better product. Our formulas are packed full of actives—no fillers. Each of our ingredients is tailored to optimally hydrate, protect, and strengthen your hair. Our handcrafted tools are made from materials of the best quality, and you can see the difference they make in your hair: shinier, softer, and healthier, with more consistent texture throughout. The Crown Affair effect shows. Use code CAxLINESHEET for 15% off your first purchase now until the end of October.

Find your best hair at crownaffair.com

The case for Michele at Dior is clear. Probably most importantly, he was seen in the label's archives with Delphine Arnault, the brand's chairwoman and C.E.O. and currently the most promising of the LVMH heirs. (When I asked LVMH about this over the summer, they declined to comment.) An interesting thing about Christian Dior, unlike Chanel, is that it continues to cling to the founder's single decade in business, whereas Coco Chanel worked across generations. Essentially all the Dior codes come from the period between 1946 and 1957, when he died of a heart attack at the age of 52. Some Dior clients don't understand that he is not a living person, because the brand often communicates as if he is still with us. John Galliano, who designed Dior from 1996 to 2011 before being caught on video saying anti-Semitic things while intoxicated, added texture to the company history, as well as a few signatures, like the newspaper print. But he is a dressmaker first, not a branding expert.

Dior's guardrails provide Michele with the structure he needs to excel: His initial success at Gucci was grounded in his ability to pull from those archives and create something singular—outside of what we thought Gucci was—with what Gucci had. (Hedi Slimane is also very good at this.) On the other hand, one of the reasons that womenswear designer Maria Grazia Chiuri and Jones have been so successful is that they're not so forceful aesthetically: Both have a practical, straightforward approach to design. Some people don't like it because they consider it boring, but no one is shaken by it, whereas the whole point of hiring a Michele or a Slimane is to shake things up.

It would be risky for Delphine Arnault to bet on Michele at Dior, even though she tends to favor traditional designers with real vision over product people. (Along with serving on the board of directors of Phoebe Philo's new line, she is known to back up creatives like Nicolas Ghesquière and Jonathan Anderson within the halls of LVMH, along with spearheading the group's young designer prize.) On the other hand, if she installed Michele and managed to transform Dior, catapulting sales by lifting it firmly out of the past, she could secure her position as the front-runner to succeed her father. But will she take the risk? Heirs rarely do.
Fendi, in some ways, is a more realistic proposition, and could have more upside for LVMH. To start, it's Italian—like Michele—and has a more pliable visual identity. Other than fur, it's best known for two hit handbags, the Fendi Baguette, arguably the original It-bag, and the Peekaboo, both designed by heir Silvia Venturini Fendi. While the family sold the business to LVMH in the early 2000s, Bernard Arnault chose to keep Fendi on as the designer of accessories and menswear. Her daughter, Delfina Delettrez Fendi, is now responsible for the jewelry. The elder Fendi is only in her early 60s, but she's been working there since the early '90s, and it may make sense for her to retire, given that the family has no known financial link to the business.

For Michele, it would be as close to a clean slate as he is going to get, but there are two deterring factors. One is that this is a furrier, first and foremost. At Gucci, Michele stopped using real fur two years after he was named creative director. Was that a Kering initiative, his own, or a mutual decision? Would Fendi do something radical and say, No More Fur? Possibly. It would certainly make headlines. The other nagging question: Is Michele too big, too much of a dreamer, for Fendi?

In a 2006 New Yorker profile of Venturini Fendi, then-C.E.O. Michael Burke said that Arnault "was like a man with a cellar full of rare vintages, each one with its own flavor and timetable, and that he sensed when one fashion house was ready to pop." (Burke, who is particularly proud of that story, went on to run Louis Vuitton and is now reportedly waiting in the wings to replace a retiring Sidney Toledano at the conglomerate's fashion group, which includes every brand but Dior and Vuitton.)

From that perspective, Fendi and Michele make a sensible match. Remember that he did not leave Gucci at the top, but rather during a period when his approach was being questioned. I certainly wondered whether he would ever work again; he seemed discouraged and burnt out. Perhaps Dior would be too much pressure, given its already-large size. (Something like €9 billion in revenue—€14 billion if you include beauty, according to Bernstein analysis.) Fendi, on the other hand, could be made into whatever image he pleases.

As for LVMH, the group must be, on some level, bemused by the speculation. They rarely make big designer announcements during the ready-to-wear shows, and given the amount of attention lavished upon Kering and its C.E.O., François-Henri Pinault, both good and bad, it may have been wise to keep this close. After all, hiring Michele would be a signal to the market that, despite financial pressures and increased commodification of luxury goods, LVMH remains committed to creativity, to proffering a dream. To sell the myth when the reality is so stark.
Chloe Malle is the new editor of Vogue.com, replacing Chioma Nnadi, who, as previously reported many, many times, is headed to British Vogue. Malle is a pretty traditional choice, I'd say—a member of a previous generation of obviously pedigreed editors—but she's also very smart and funny and well-liked. Should be fun. [Internal Memo]

I met Sherri McMullen probably 10 years ago, at her original store in Oakland, and have loved watching her influence expand beyond the Bay Area. Now, she's launching an incubator to help young designers. [WWD]

If you're looking for a Halloween costume, Hunza G reissued its Pretty Woman dress (Vivian Ward's hooking outfit). Yes, the U.K.-based swimwear line designed the original that Julia Roberts wore in the 1990 film, which I still love even though the message is terrible blah blah. Probably won't let my kid watch it at 8 years old, my age when I first saw it. [Hunza G]

Coach is now selling on Amazon. [Glossy]

Love the Pilati-Fendi collaboration. [Highsnobiety]

Last weekend at her grandson's soccer game, I was talking to Wendy (legendary mom of my friend Pam), who landed the night before from a trip to Portugal. Wendy was going on about how all the people there were dressed so nicely—then, in the same breath, mentioned that all of her own clothes were from Costco. (Honestly you always look great, Wendy.) Is it okay that Costco is dressing America? (Or at least everyone over 65?) An intrepid reporter decided to try out the goods for himself. [WSJ]

People on the internet think some guy from 4Chan planted the bed bugs in Paris. [Maybe the Last Time I Ever Link to This Site]

I wonder who bought Mark Zuckerberg a sweater from Buck Mason. [NYmag]

Prada is designing suits for NASA. I love fashion. [Jezebel]

If you're not following Guram Gvasalia, what are you even doing with your life? [Instagram]

Vennette Ho is the banker in the middle of a lot of the beauty M&A deals. [The Information]

It's worth checking out the Top 10 most viewed shows from fashion month: I was surprised by the ranking, which shows that certain Big Luxury brands are waning in online relevance. Prada won because it was the best of the season, which is satisfying and gives me hope for humanity. [Vogue Runway]

Billionaire Thomas Tull, Pittsburgh's one-and-only cowboy who's been quietly acquiring companies in the "western culture" arena for the past few years, including a heritage boot brand, is going to start producing movies again. [What I'm Hearing]

If you want to know the big fashion ideas from the past month, I suggest reading Leandra Medine, Becky Malinsky, and Vanessa Friedman, who had the best framing on the Prada and Miu Miu phenomenon.

And finally: What's the deal with the bashful, downward-looking Instagram pose every influencer and sort-of influencer has adopted? Does it make forehead wrinkles appear less harsh? Seriously, I'm curious. But also, please stop it!
Until Thursday,
Lauren
FOUR STORIES WE'RE TALKING ABOUT
Catch-404
It is possible to age-proof Silicon Valley?
BARATUNDE THURSTON

NBC Debate Prep
Notes on the pre-G.O.P. debate media tug-of-war.
DYLAN BYERS

Need help? Review our FAQs
page or contact
us for assistance. For brand partnerships, email ads@puck.news.
You received this email because you signed up to receive emails from Puck, or as part of your Puck account associated with . To stop receiving this newsletter and/or manage all your email preferences, click here.
Puck is published by Heat Media LLC. 227 W 17th St New York, NY 10011.