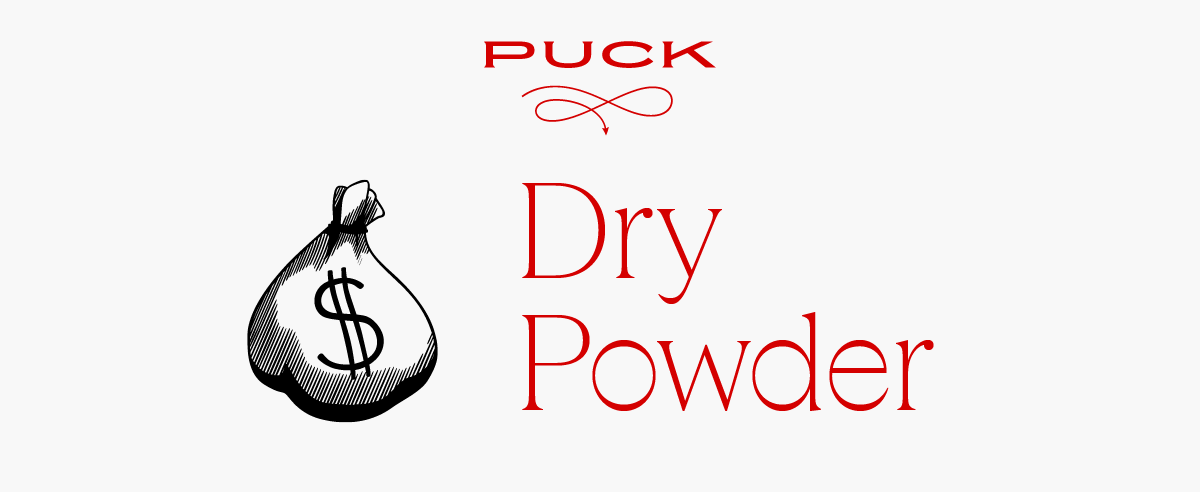 Welcome back to Dry Powder.
It will surprise no one to learn that Goldman Sachs, the Wall Street behemoth, has not always had a seamless relationship with the media. (I should know, having been relegated, in the past, to the firm's penalty box.) But the recent hiring of Tony Fratto as its head of communication—only the fifth person to hold that job in the company's 153-year history—seems a fitting time as ever to look back at how his predecessors have handled the respective crises of their day.
But first, some news that crossed my desk yesterday…
Huma Exiting Hillaryworld
You can file this under the "You never know who your next pundit will be" category. My reliable sources tell me that Huma Abedin, the longtime chief of staff to Hillary Clinton (and the former wife of Anthony Weiner) will be departing Hillaryworld soon, after some 25 years, and splitting her time between New York and Washington as she slowly but surely moves into the world of political TV punditry, most likely for MSNBC, where she became a "contributor" on October 7. (Abedin could not be reached for comment.)

Abedin's evolution from aide-de-camp to bigtime media presence has accelerated in the past year or so. Last November, Abedin published her memoir, Both/And: A Life in Many Worlds. The book was a New York Times bestseller and is in the process of being made into a television series starring Freida Pinto. (Abedin, of course, will serve as an executive producer.) Neither Nick Merrill, a longtime spokesman for Clinton, nor Tara Starr Kole, Abedin's Los Angeles attorney, responded to a request for comment.

Anyway, on to the main show…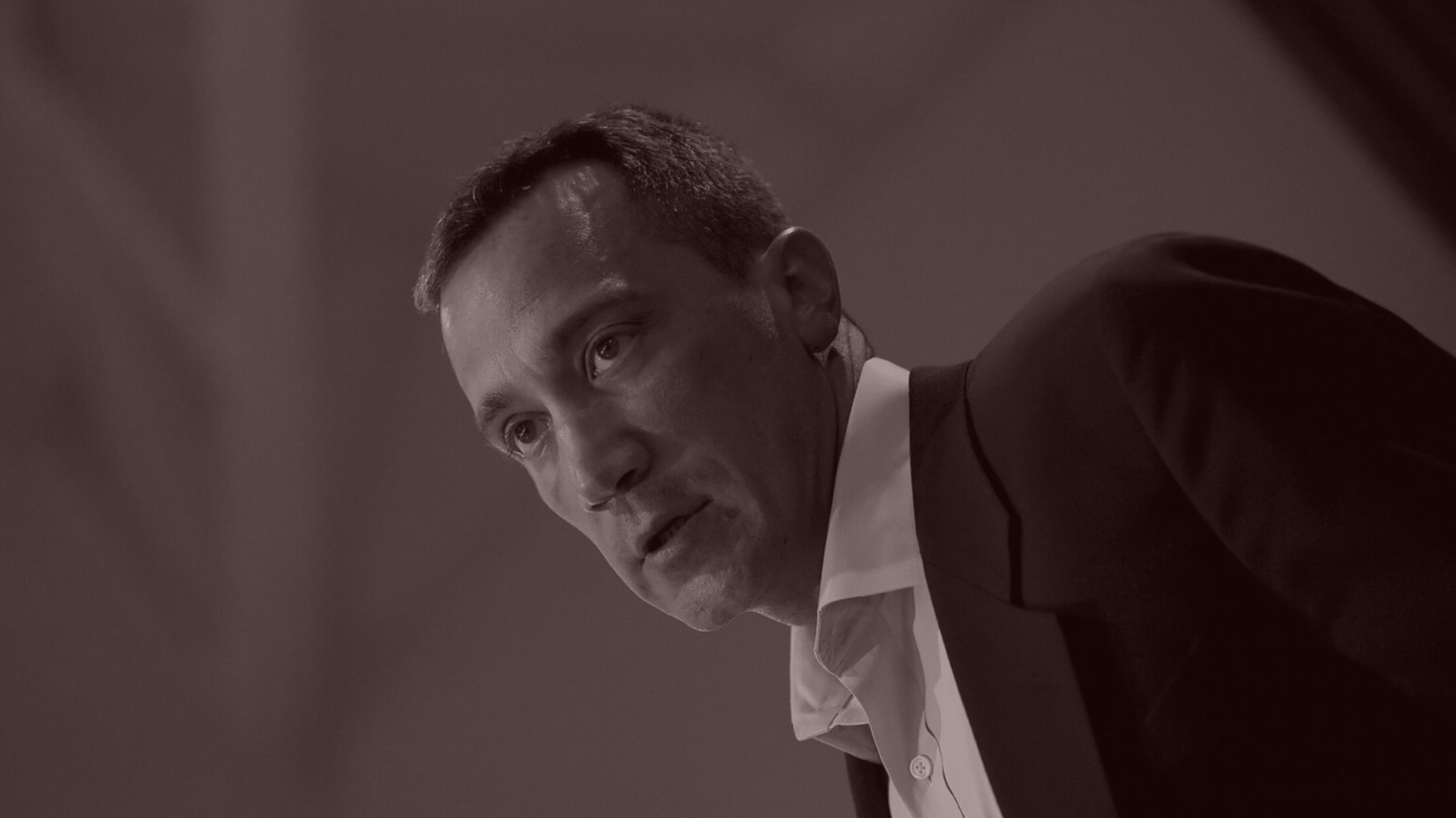 Goldman Flacks
Tony Fratto is the latest executive to head from the hilt of D.C. to the Goldman P.R. throne. Some notes on what he can learn from his predecessors.
Amid the flood of news that Goldman Sachs shared with us last week—that its short-lived experiment in consumer banking had pretty much flopped; that it was combining its wealth management and asset management businesses; and that cost-cutter Marc Nachmann, who will run the combined division, is hurtling up the firm's ranks into serious contention to succeed current C.E.O. David Solomon—came a little sidebar about the fact that Goldman had also hired Tony Fratto as its new head of communications, only the fifth person to hold that job in the company's 153-year history.

Fratto, a former deputy White House press secretary under George W. Bush and one of the founders of Hamilton Place Strategies (now known as Penta), a revered D.C.-based communications advisory firm, will join Goldman as a partner on November 14. He replaces Andrea Williams, who survived in the top communications job at Goldman for a mere 18 months, after a nine-year stint at Oaktree Capital Management, in Los Angeles. (Williams is staying on, at least for now.)

Williams was a bit of an odd, low-key choice. Unlike her predecessors, Williams reported to John F. W. Rogers, Goldman's longtime consigliere, and not directly to Solomon. I didn't hear a peep from Williams in her first five months on the job, until September 2021, after a story that I wrote in Air Mail about a boutique law firm that specializes in divorce proceedings and had become a favorite of Goldman executives. Williams called me up to lambast me about the story. I was put in the penalty box. For the last year, I've had no access to Goldman executives for interviews.

It turns out, I was not alone. Many of the financial journalists who cover Goldman, including those at The Wall Street Journal and Bloomberg, also found themselves on thin ice with the firm. Williams rarely interacted with reporters, my sources tell me. One former Goldman executive told me that, during the Williams era, Rogers reverted to a previous style of dealing with the media: "He goes back to the old school Goldman. That's his M.O. You know, which is like just freeze people out… We've gone a little too far with all this openness. Right? And it was time to peel it back." (Goldman's own explanation for the shift is that where there was once a willingness to "let a thousand flowers bloom" in dealing with the press, Williams' mandate under Rogers was to add more "structure" and less "openness" to the bank's communications strategy.)

Not surprisingly, the coverage of the firm turned harsher, whether in stories about Solomon's extracurricular D.J.-ing, or his golf junkets, or the two private jets that Goldman had bought after he became C.E.O. There were, of course, the inevitable negative stories about Goldman's involvement in the 1MBD scandal and about Solomon's largely failed efforts to launch Goldman into the world of commercial and retail banking. There were lots of leaks. (One smart move that Williams made was the hiring of Andrea Hurst, in April, as a Managing Director, recruiting her from Moelis & Co., where she had been for 11 years. Hurst has always been very helpful to me in stories I have written about Ken Moelis, or his firm.)

Now, it seems, the pendulum is about to swing again, with the hiring of Fratto. "He's a very affable guy," said the former Goldman executive. He's a Republican, but a centrist Republican in a way that might almost seem quaint, even liberal these days, compared to the MAGA types in the Republican Party. As Fratto takes the reins of the storied Goldman narrative, hopefully he will be more comfortable with the media than were many of his predecessors.
Goldman has always had a complicated, and often uncomfortable, relationship with the media, to put it mildly. For the firm's first 101 years, while it was still a private partnership with an aversion to any public interaction, Goldman had no one whose job it was to deal with the press. That was more or less fine for most of that time, although Goldman could have used some outside public-relations expertise during the 1930s when it found itself mired in scandal—and facing a possible bankruptcy—in the wake of creating the Goldman Sachs Trading Corporation, a publicly traded investment firm that Goldman had underwritten, promoted and hyped and that went bust after the stock market crash of 1929.

Comedian Eddie Cantor used Goldman Sachs as a punch line for his stand-up routine after suing the firm for $100 million in damages as a result of the collapse of the Goldman Sachs Trading Corporation. In one of Cantor's bits, he would be onstage with a sidekick who tried to squeeze juice from a dry lemon. "Who are you?" Cantor would ask the fellow. Without missing a beat, Cantor's colleague would reply, "The margin clerk for Goldman Sachs."

Otherwise, during the firm's early years, there wasn't much to say about Goldman Sachs. It was a very small and profitable Jewish firm that had a bunch of success underwriting the stocks of big retail operations, such as Sears and F.W. Woolworth, that the established WASPy banks, such as J.P. Morgan and Kidder Peabody, didn't care about. The firm's big breakthrough came in the early 1950s when it was selected to lead the I.P.O. of Ford, then one of the biggest I.P.O.s of the time and a piece of business coveted by all of Wall Street.

A new scandal, in and around 1970, changed the P.R. calculus at Goldman. That was the year Goldman again faced an existential threat as a result of having underwritten the commercial paper of the Penn Central Railroad, just months prior to the company's bankruptcy—the largest bankruptcy of an American company in history at the time. Commercial paper is supposed to be among the safest of a company's debt obligations, and the fact that Goldman underwrote the paper and sold it to clients just before the company went bankrupt irked them to no end. The litigation and bad publicity lasted for years.

Once again, lawsuits threatened Goldman's very existence, potentially wiping out the firm's $45 million of equity capital. For the first time, the senior partner at the time, Gus Levy, turned to an outside P.R. professional, Ed Novotny, for help. Novotny, a former journalist in Chicago with an M.B.A. from N.Y.U., had his own P.R. firm. He didn't work at Goldman. People would dial Novotny's phone number thinking they were getting a Goldman Sachs employee, only to discover the phone rang in Novotny's apartment at Tudor Towers, on Manhattan's east side, near the United Nations. Novotny was tough and aggressive. When the press got ahold of Levy's deposition in the lawsuits swirling around the Penn Central bankruptcy, Novotny dismissed it as irrelevant and "old news," which it most certainly was not.

And confrontation pretty much became Goldman's trademark when dealing with the public and the press. "He was the invisible man," another former Goldman executive once told me about Novotny. "You dialed Ed Novotny's extension at the firm and it rang in his home office in Tudor Towers where it was, and he had a secretary in there, and he operated on a deep well of power." He said that Novotny's "whole thing" was "this incredible paranoia," where "the firm would never go on the record."

If Novotny told a reporter something it would always be on "deep, deep, deep, deep, deep—five 'deeps' in a row—background," the former Goldman executive said. "Every time he would describe a reporter to me it would be he or she 'is very, very, very dangerous.' Even Bill Cunningham, the society photographer, was 'very, very, very dangerous. So watch it.' " Novotny was Goldman's guy for 34 years, until his death in 2004. (A paid death notice in The New York Times described him as "Blessed with intelligence, strength, honesty, humor, creativity, wit and charm, he lived every moment of his life to the fullest and made life a celebration for all those around him," although no one I spoke with about him described him with those words.)

Lucas van Praag replaced Novotny. He had worked at the Brunswick Group for eight years prior to joining Goldman Sachs in 2000. He was actually a Goldman employee, one of the first who was devoted solely to the firm's public relations. That was just 22 years ago, soon after Goldman's May 1999 I.P.O. Van Praag, who is now a senior managing director at Teneo, the controversial P.R. and strategic advisory firm, could be prickly too, in the Novotny mold, but I always got along with him just fine. Emails related to a November 2007 front-page article in The New York Times, written by Jenny Anderson and Landon Thomas Jr., about how Goldman had managed to avoid the worst of the turmoil then roiling the credit markets revealed a bit about how van Praag operated. He had spent hours working the two reporters to make sure they incorporated Goldman's perspective into the piece—a smart strategy that many on Wall Street think they don't need to do, or is somehow beneath them. He then reported on how he thought the piece would turn out to Lloyd Blankfein, the Goldman C.E.O.

For starters, van Praag explained that "we spent a lot of time on culture as a differentiator" with Anderson and that "she was receptive." But, alas, he also reported, "Tomorrow's story will, of course, have 'balance' ([i.e.,] stuff we don't like). In this instance, we have spent much time discussing conflicts, and I think we've made some progress as she a[c]knowledges that most of her sources on the subject are financial sponsors which fact, unless edited out, is included and gives context."

Van Praag also warned Blankfein of an emerging conspiracy theory about the firm, which the Times article might broach. He wrote: "The article references the extraordinary influence GS alums have—the most topical being John Thain," the former Goldman president and co-chief operating officer and former C.E.O. of the New York Stock Exchange who had, the previous week, agreed to become C.E.O. of Merrill Lynch in the wake of the firing of Stan O'Neal a few weeks earlier. "[B]ut [Bob] Rubin, Hank [Paulson], Duncan [Niederauer, who replaced Thain as C.E.O. of the NYSE] et al[.] are all in the mix too. She hasn't gone as far as suggesting that there is a credible conspiracy theory (unlike her former colleague at the NY Post). She does, however, make the point that it feels like GS is running everything." Ah yes, remember the days when people thought Goldman Sachs ruled the world?
In 2012, after 12 years at Goldman, it was time for van Praag to go. He was replaced by Jake Siewert, a Yale graduate and Washington insider who was Bill Clinton's press secretary for the final 112 days of his second administration. From there Siewert worked for Alcoa Corporation, the big aluminum manufacturer in a variety of senior positions, before returning to Washington, in June 2009, as a senior advisor to Tim Geithner, the Treasury Secretary. In March 2012, a time when Goldman was still the target, largely unfairly, of much of the fallout from Wall Street's role in the 2008 financial crisis—Matt Taibbi's famous reference to Goldman Sachs as "a great vampire squid" upon the face of humanity was in April 2010—Blankfein brought Siewert to Goldman.

Where Novotny and van Praag enjoyed the sport of being confrontational with journalists, Siewert took a different approach, deciding that you catch more flies with honey. He was like a warm knife through butter with reporters, chatting them up, having the occasional drink with them and making it seem that Goldman was now an open book, with nothing to hide. All done with great humor and levity. He also was able to attract a stellar cast around him, including Stephen Cohen, Andrew Williams, Maeve DuVally, and David Wells. It was a hugely successful campaign. Goldman managed to turn back much of the tide of negative publicity that had surrounded the firm for years.

Siewert lasted nine years at Goldman. In 2021, he left for Warburg Pincus, the old-line private equity firm being run by Siewert's old boss at Treasury, Geithner. He's now head of Global Public Policy and Political Risk at Warburg, a big title at a decidedly lower-profile firm than Goldman. (Cohen, Williams, and Wells have all left Goldman, too.) Siewert is happy to be out of the Goldman fray, I suspect.
Will Fratto be more like Siewert—congenial and accommodating with the media—or more confrontational, like Novotny, van Praag, and Williams? So far, it seems, Fratto is likely to be more like Siewert. He's an amiable and engaged presence on Twitter, and on his podcast, The Moveable Feast, where he shares restaurant reviews from his travels. He's also a skilled operator in Washington, having managed to charm his way through America's otherwise fractious company town. "He's well connected," noted the former Goldman executive about Fratto. "People down in D.C. generally like him on both sides. He's one of these guys who always had pretty warm relationships with Democrats too."

In picking Fratto, it seems, Solomon and John Waldron, Goldman's No. 2, have concluded that it might be worth investing some time and effort into having a better relationship with the media, as well. I am hopeful, anyway, that Goldman has once again seen that wisdom. Within a day of Fratto's hiring on October 24, which he announced on Twitter, he reached out to me and wanted to get together. (His Twitter avatar is one of my favorite Modigliani paintings, The Young Apprentice, now in the Orangerie, in Paris.) We're having our first visit together on Friday. See you then, Tony.
FOUR STORIES WE'RE TALKING ABOUT
Schmidt vs. Gates
A first look at Eric Schdmit's new high-dollar charitable network.
TEDDY SCHLEIFER

The Greene Party
A bracing conversation with Robert Draper, author of "Weapons of Mass Delusion."
JULIA IOFFE

The Ye Calamity
A conversation pinpointing the inside story behind the Kanye West crisis.
PETER HAMBY & BARATUNDE THURSTON

Need help? Review our FAQs page or contact us for assistance. For brand partnerships, email ads@puck.news.
Puck is published by Heat Media LLC. 227 W 17th St New York, NY 10011.