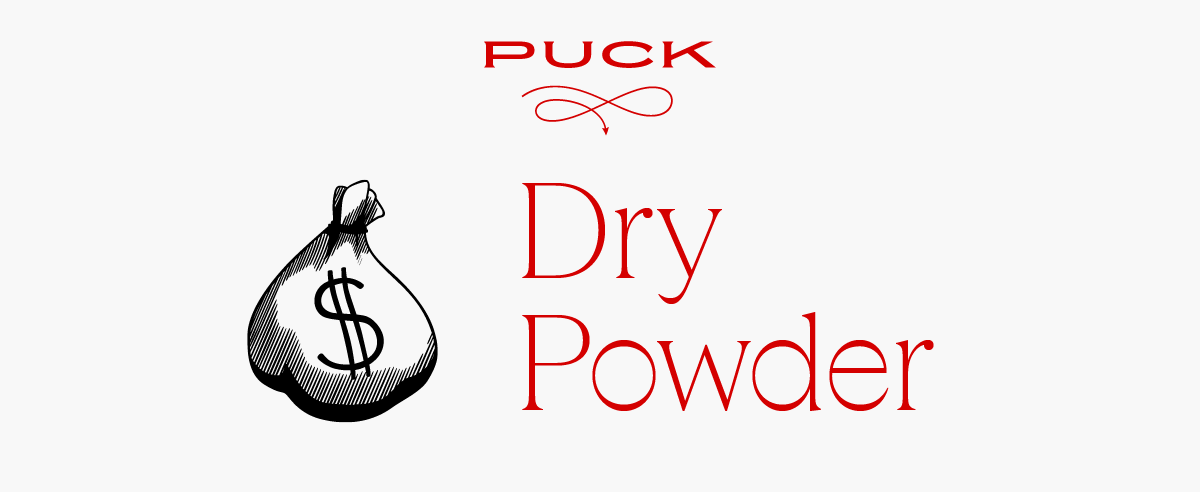 Happy Sunday, I'm Bill Cohan.
Welcome back to Dry Powder, my biweekly email focused on what's really happening on Wall Street.
I hope you had a nice Thanksgiving. For the first time in my life, I actually watched the Macy's parade in-person. Jimmy Kimmel was doing his best Mumford & Sons "Hopeless Wanderer" beard imitation on a float. Very fun!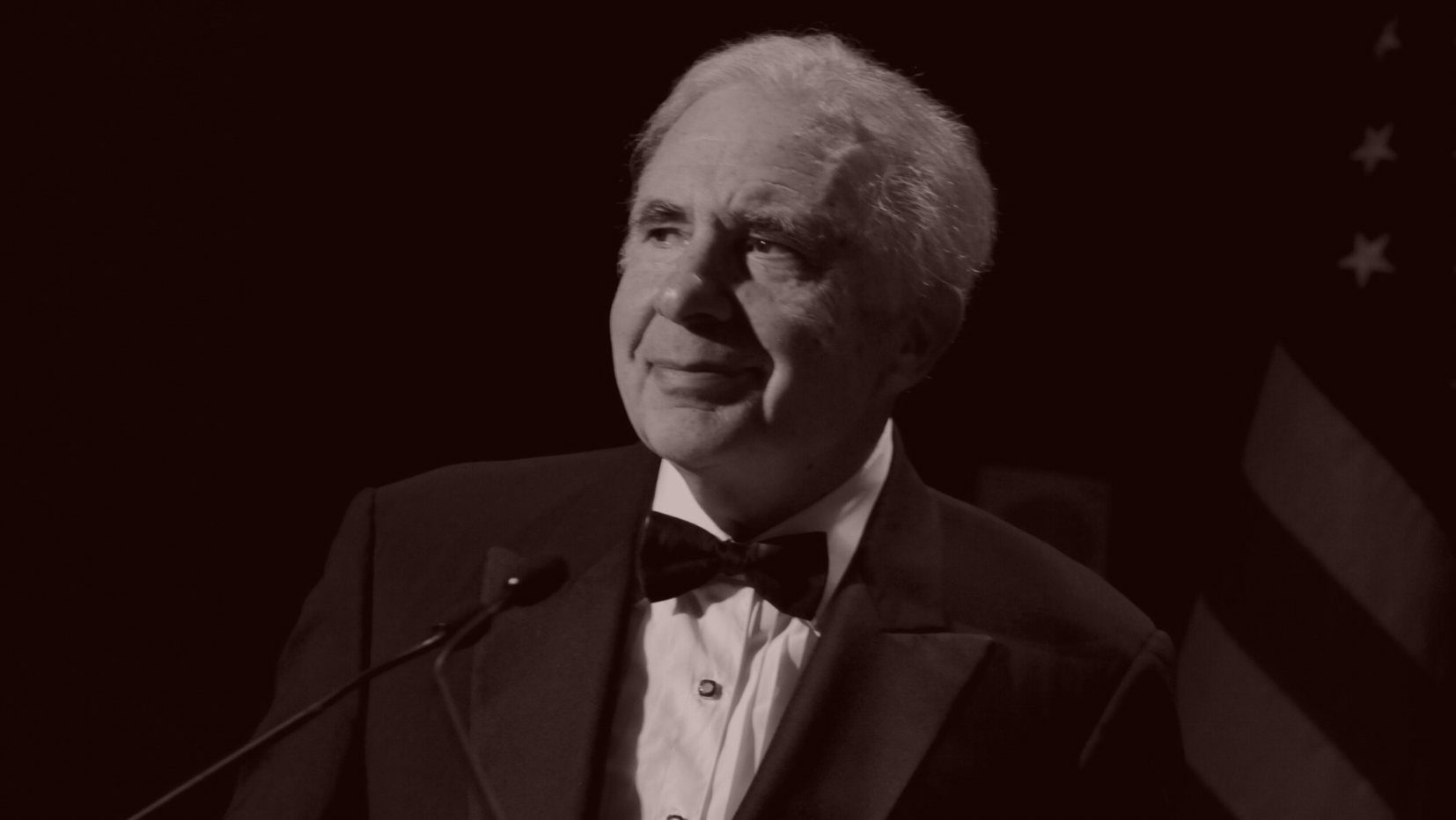 Icahn's Big Short & the FTX Colonic
News and notes on some of the most controversial storylines percolating through Wall Street this week: TradFi's crypto victory lap and Carl Icahn's battle with the apes.
Well, apparently
Carl Icahn
has been celebrating the holiday season by going for the jugular and shorting GameStop into oblivion. According to Bloomberg, the longtime billionaire investor has been
building
a "large bet" against the video game retailer since early 2021, when the stock peaked in value. And he has the capital to play ball. After a year of cascading market corrections, one wonders, is this the denouement of the meme stonk phenomenon?
Icahn, now 86, has proved himself to be an investing force of nature. He rarely gets it wrong, although he certainly has—see his major blunder with TWA back in the day. But mostly Carl has had a series of big wins, including Netflix, TimeWarner and Herbalife, essentially by making contrarian bets that others would never think of making. His GameStop short seems to be yet another example of his impeccable timing to short the stock of the company at its most meme-stocky peak. The irony is, of course, exquisite. Early in the pandemic, shorting the loser stock killed off Gabe Plotkin, the founder of Melvin Capital. Why has Carl been able to cash in on his GameStop short while Plotkin, making a similar trade, went down the tubes?
The most straightforward explanation, of course, comes down to timing. Plotkin made his short at the beginning of the pandemic when GameStop, a mostly brick-and-mortar chain, looked like a sure goner. Who was going to go out to a store to buy video games when the very same thing could be obtained at home via an Internet download, especially since the company was already not doing so well? The answer was nearly nobody. Plotkin was right. But he still lost, as I noted last month in my conversation with S3's Bob Sloan, because he had misread the technicals and made himself and his short a relatively easy mark for a short squeeze, just as hedge fund manager Bill Ackman had done a decade earlier in Herbalife for both Icahn and Dan Loeb. This time, GameStop became a so-called "meme stock," the focus of retail investors going to town and buying the stock, knowing that it could force Plotkin's hand, and it did.
By contrast, Icahn didn't pounce on GameStop until after the GameStop meme stockers had made their move and their money and had successfully driven Plotkin from the playing field. In other words, the savvy Icahn made his move when GameStop was at, or near, its most absurd highs. The stock has lost roughly 50 percent of its value in the past year, during which time Icahn has been shorting it all the way to the bank. The company still has a market value of around $8 billion, which means that it still has a lot of value to lose, assuming markets work efficiently and logically, which of course they don't always do as Plotkin discovered. As usual, the right answer is you rarely win by messing with Carl Icahn, who has a net worth these days of around $24 billion, or so.
Traditional finance, or TradFi, is taking a well-deserved victory lap in the wake of the collapse of FTX, the fall of
Sam Bankman-Fried
, and the fact that Bitcoin is down around 70 percent in the last year. It's not quite, "I told you so" but it's "I told you so"-adjacent.
Perhaps cryptocurrencies, such as Bitcoin, will take a path similar to what occurred with the first iteration of the Internet back in the late 1990s, which was a version of the bloom coming off the rose but the rose growing back stronger and more vibrant than ever. Once much of the speculative excess had been driven out of Internet 1.0, subsequent versions of the Internet thrived, as did the companies most closely associated with the second coming of the Internet and digital communications, such as Apple, Google and Microsoft and Amazon. Lots of money was to be made by those who understood that the Internet was a real thing, despite a bunch of early absurd claims.
I can easily envision something similar with cryptocurrencies, once the ridiculous speculation is cleared away, which is in the process of happening. So let's be careful not to dance yet on the graves of cryptocurrencies. That doesn't mean there was not a significant amount of speculative excess built into the world of digital currencies that is still being slowly but surely eliminated. (To be sure there are some absurd speculators who refuse to give up the ghost; that nincompoop Cathie Wood just re-upped her prediction that Bitcoin would be worth $1 million per coin by 2030. BTC is trading at around $16,000 per coin at the moment, so ya know, that is beyond ridiculous.) I can easily envision a world where a few cryptocurrencies, such as Bitcoin, Ethereum and Solana, are useful, not as a way to speculate, but in the not too distant future as a way to buy and to sell goods and services digitally and meaningfully. But as a way to speculate for speculation's sake, I would hope the dagger has been shoved into the heart of that movement, which never made any sense to me from the start.
Whatever the case, the excess and the speculation must be wrung out of the system before the future of digital currencies becomes clear. I think that is in the process of happening and we will all slowly but surely reap the benefits as use cases for crypto begin to emerge from the detritus of the crypto speculation. That's why I think that the demise of S.B.F. and FTX will end up being a healthy event for the crypto markets, just as the departure of Pets.com, and other absurd 1.0 iterations of the Internet, were healthy for its long-term viability. Time will tell, of course, whether S.B.F. was a scammer, or just immature.
If he's lucky, he won't end up in prison somewhere, like Bernie Madoff or Elizabeth Holmes, and may be able to make a comeback like Adam Neumann, who remains a billionaire, despite driving WeWork into the ground, and who has just picked up an absurd $350 million, at a valuation of more than $1 billion, in Flow, his supposed rethink of the residential real-estate market. It was a16z's largest single investment in a start-up. The answer is not clear yet but am sure it's something that S.B.F., once the richest person in the world under 30, and his Stanford Law School professor parents, are contemplating bigtime.
Iger & Zaz: Who was Naughty or Nice?
As a little stocking stuffer, here's my conversation with my Puck partner Matt Belloni about Iger's hedgie challenges at Disney, Zaz's EBITDA foibles, and lessons from the GE crypt. It originally appeared in Matt's fantastic private email,
What I'm Hearing…
, on Friday.
Matthew Belloni:
Happy Thanksgiving, Bill, and congrats on your new book,
Power Failure
, about the rise and fall of General Electric.
Malcolm Gladwell
just published a rave
review
, and he's basically the
Oprah
of business books, so I assume it's selling out on this Black Friday?
Bill Cohan: Thank you, Matt. It's quite a story and would more than fill up a stocking this holiday season. Of course, what would really help the "selling" would be a kind word from Justin Bieber with his nearly 114 million Twitter followers. The book seems right up his alley.
Matt: We'll get to GE and its former ownership of NBC momentarily, but we gotta start with Bob Iger's return as Disney C.E.O. Hollywood people seem positive Iger will start acquiring companies like he did with Marvel, Pixar, Lucasfilm, BAMTech, and Fox. But the Disney of 2022 is pretty different from the Disney of Iger's tenure, 2005 to 2020. For one, interest rates are much higher. And Disney now carries a ton of debt thanks to Iger paying $71.3 billion for most of Fox, so he can't just pull the trigger on more, right?
Bill: I don't see Disney making any big acquisitions under Iger, Round 2, other than perhaps the rest of Hulu from Comcast on an accelerated timetable suggested by Dan Loeb, the activist hedge fund manager with about $1 billion in Disney. There is also an unconfirmed Journal report that Trian Partners, the hedge fund founded by Nelson Peltz, has also bought an $800 million stake in Disney. If true, Peltz will also likely have ideas for what Iger should do, especially since the Journal reported that Peltz opposes Iger's return. Dueling hedge funds is always a fun dynamic. Beyond that, two things will check Iger's acquisitive instincts. One, as you point out, is Disney's existing $50 billion of debt and the fact that the cost of capital is much higher these days. He can't really use Disney's stock for deals either, given it's trading at $98, about half its peak in March 2021—although obviously that could change. Iger will also face a much-changed regulatory environment where the Biden administration clearly is not shy about trying to block deals it views as stifling competition, or that allow the big to get even bigger.
Matt: Yeah, all this talk of Iger selling Disney to Apple seems to neglect that Apple is already on thin antitrust ice over its App Store; the government successfully blocked the Penguin Random House-Simon & Schuster combination, and the F.T.C. is said to want to stop Microsoft's $69 billion play for ActivisionBlizzard. Plus, Tim Cook isn't really a big acquisitions guy, anyway.
Bill: Let's face it, Disney is already the 800-pound gorilla in Hollywood, and I don't see what they need to buy, or what they would actually be allowed to buy, these days.
Matt: I think they kinda do need something in a growth category, like interactive or gaming. Iger tried and failed with Club Penguin and other initiatives, but this is where the growth is, and Disney could better deploy its I.P. machine across games if handled properly. (That's a big if; plenty of smart people think Disney would be foolish to try again with games.) Same with consumer products. Maybe even a toy company like Hasbro makes sense; the two companies have done business forever, and it's already selling off its eOne content division, which includes a big film and TV library. And it has great kids properties like Peppa Pig and PJ Masks.
Bill: Iger—if he's smart—would take to heart Loeb's suggestion to spin off ESPN and load it up with a chunk of Disney's debt in the process. He might also consider jettisoning ABC, although I'm not sure who would be interested in buying it.
Matt: Right, I suppose ABC could become a separate public company and Disney shareholders could get equity shares in it. I just don't see Iger cutting bait on linear television entirely, especially since that division still throws off tons of cash. But Iger's biggest challenge (besides succession) will be to reverse the poor narrative on Disney and figure out how to spur growth amid a challenged economy and questions about the future of streaming. He's already starting to undo the moves his successor/predecessor Bob Chapek made, like re-organizing the content operation around distribution. What's it gonna take to make Wall Street believe in Disney again?
Bill: Well, bringing Iger back has already made a difference, as harsh as the whole episode appears to be. He needs to take seriously Loeb's suggestions of buying up the rest of Hulu from Comcast, spinning off ESPN, cutting costs and reducing a big slice of that debt. Loeb and his investors expect a return on their $1 billion investment. They also expect to be listened to seriously and will appreciate getting thrown a few bones. Activist investors do not like being ignored, especially at a company like Disney, which has many different levers to pull to increase value for its shareholders. Winning back the support of Wall Street is always a relatively simple proposition: Increase the stock price, which usually is highly correlated to increasing revenue and profits. Iger knows how to do that at Disney, I presume, even in a tougher economic environment than existed during the previous decade.
Matt: Let's talk about the Disney board, which really doesn't look good here. Susan Arnold, the board chair, was one of Chapek's big public backers, and there's been reporting this week that she had major concerns about Chapek yet renewed him anyway and put out that vote of confidence statement. I keep hearing from Disney investors that they want a real overhaul of the board, especially since there isn't a single person besides Iger with serious entertainment experience on it! How much blame does the board take for this debacle and could we see a shakeup soon?
Bill: The decision to extend Chapek's contract, in June, only to follow it five months later by his unceremonious sacking, is all the evidence you need that the Disney board is in dysfunctional disarray. As we both know, prior to Chapek getting the extension, there was plenty of chatter swirling around Hollywood and Wall Street that he would not last, and that Iger was angling for a return. I know people are blaming the move on the rough fourth-quarter earnings call, but please. The Chapek issues, both inside and outside Disney, have been apparent for years. A well-functioning board would have rectified the situation in June, or earlier, not allow it to fester for months and then issue this highly embarrassing Sunday night press release.
Matt: Yeah, the whole thing makes them seem weak and indecisive, like nobody had enough experience in the media industry to realize how bad the situation was. How can investors trust this board to provide steady oversight and make future decisions?
Bill: Board ineptitude is more and more common these days. When a board like GE's—the onetime pinnacle of American capitalism—can't function properly and then runs from any accountability, then it's hardly surprising that the Disney board screws up its succession process. Dan Loeb realized the weaknesses and called for a "refresh" in August, noting "there are gaps in talent and experience as a group that must be addressed." Chapek added one of Loeb's two chosen board candidates, but the company didn't act to remake the overall composition. Iger should take a different approach. And if it's true that Peltz has taken a stake in Disney, then Iger has double-trouble. Peltz is responsible for boardroom coups at both GE and at DuPont in recent years; I feel certain he is not above another coup at Disney, if he doesn't get what he wants, which is inevitably a higher stock price.
Matt: There's a sad component to all this: Is there really nobody who is qualified and interested in running the Walt Disney Co., to the point where they have to go back to the 71-year-old guy who used to run it? What does that say about the state of corporate leadership and the allure of Hollywood? I feel like there's an entire generation of talented executives who have simply bypassed media for sexier jobs in tech.
Bill: I think the Iger return is more of a tourniquet situation to try to stanch the existential bleeding, rather than an indication of there being no one who can run Disney for the next 10 or so years. I don't think it's a matter of a dearth of talent in Hollywood. Rather, I suspect it's something more along the lines of not being willing to take a risk on someone who appears to be too young or may not have every skill nailed down but who can grow into the job. We need to get over the syndrome of thinking that someone who doesn't look or act like the reigning C.E.O. will not be up to the job.
Matt: I mentioned the Disney debt, and I want to shift to Warner Bros. Discovery and C.E.O. David Zaslav. I keep hearing this term "good debt." WBD's C.F.O. Gunnar Wiedenfels likes to talk about it at investor conferences, this notion that because the company took on so much debt at favorable interest rates, it's somehow not that bad that the amount of debt—nearly $50 billion, in WBD's case—is so high. What's your take on this claim?
Bill: Matt, there is no such thing as "good" and "bad" debt. There is only more expensive debt and less expensive debt. OK, so WBD has a bunch of fixed-rate debt. Lucky them. But that just speaks to the interest that needs to be paid every year. I know Gunnar is a superstar. But that's only a small part of the equation, Gunnar! The question is: Will WBD be able to pay back its debt, as it becomes due? The answer is dependent on whether WBD can generate enough free cash flow to make its interest payments and then its amortization payments on the debt.
Matt: And those cash flow numbers are getting scary.
Bill: Let's just review WBD's financial situation at the moment. The $48 billion of net debt is still 5.1x WBD's last 12 months "adjusted" EBITDA of $9.3 billion. (I hate the "adjusted" EBITDA metric, as readers know.) While that's not Elon/Twitter leverage—more than 13x EBITDA—that's still a fair amount of leverage for a company struggling to find meaningful growth, hence Gunnar's flair for cutting costs and firing people. Back in April, when the deal closed, Zaz predicted that "adjusted" EBITDA for 2022 would be $1.1 billion higher than it is turning out to be, or $10.4 billion. Alas. Zaz has also already adjusted down WBD's "adjusted" EBITDA expectations for 2023 to $12 billion, from $14 billion. So 2022 will be a miss, and 2023 may also miss the already lowered projection. Hmmm. No matter how you slice it, Zaz and Gunnar are on a knife's edge financially these days.
Matt: How dare you. Didn't you just say Gunnar is a superstar?
Bill: If their prediction for 2023 "adjusted" EBITDA slips below $12 billion—which, no offense, seems likely given that we are heading into rougher economic waters—then that debt will loom larger and larger. If it gets downgraded into junk territory—it's already on the BBB ledge—then a whole new group of aggressive debt investors enters the WBD picture, with the potential to make life even more complicated for Zaz than it already is.
Matt: OK, your new book is 798 pages long, about the history of GE, so of course I want to talk about the tiny part of the timeline where it owned NBC. That was 1986 through 2003, which is arguably the heyday of the network, with Must See TV, Friends, Seinfeld, ER, Frasier, and all the others. Do you ultimately think GE was a good steward of NBC?
Bill: I think GE surprised people with NBC. Most thought the combo of Jack Welch (a plastics guy) and Bob Wright (his lawyer) would not do a good job running a TV network. But surprise, surprise, they did a pretty amazing job, and then, thanks to the aforementioned Zaz and Tom Rogers, one of the unheralded heroes of NBC, they also had the vision to get into the cable business, which Jack & Co. did in a big way through acquisitions including Bravo and Telemundo, and by starting from scratch both CNBC and MSNBC.
Matt: And eventually acquiring USA too, which led to the incredibly successful "blue sky" era of that network. They had a really nice run in cable.
Bill: In his way, Jeff Immelt also did his part to build up NBC under GE's ownership. He added Universal, including its movie studio and theme park business, creating NBCUniversal. Jeff's mistake was selling NBCU too cheaply to Comcast after the 2008 financial crisis, when GE was under tremendous financial stress and was looking to "burn some furniture," as Jeff told me, so the whole company didn't go down the tubes. At one point, pre-pandemic, NBCU was worth around $100 billion. It's probably worth less than that now, but it's still worth more than Comcast paid for it. And there were many people at GE that I talked to who thought Comcast was the better owner of NBCU than GE would ever be. They are probably right.
Matt: And now the question is whether Comcast will unload or merge NBCUniversal as everything realigns for the post-cable ecosystem. Thanks Bill, I look forward to finishing your book this weekend.
FOUR STORIES WE'RE TALKING ABOUT
The Iger Intrigue
An urgent meeting of the triumvirate to discuss all things Iger.
MATTHEW BELLONI, DYLAN BYERS, & BILL COHAN

McCarthy's Red Scare
Considering McCarthy's Speakership vote whipping, M.T.G. in the new Congress, and more.
TARA PALMERI & TINA NGUYEN

Need help? Review our FAQs page or contact us for assistance. For brand partnerships, email ads@puck.news.
Puck is published by Heat Media LLC. 227 W 17th St New York, NY 10011.