Happy Friday, and welcome back to In The Room, my biweekly private email on the inner workings of the American media. In today's edition, I talk to my editor and Puck partner Jon Kelly about the most talked about storylines in the industry, from the impending launch of Semafor, to CNN and MSNBC's new battle for power at 9 p.m. Plus, why the Post should think more seriously about Punchbowl.
It may be a seemingly quiet Friday in the media business, but a number of latent storylines continue to bubble up: what's going on behind the scenes at Semafor, the high-level programming decisions inside CNN and MSNBC, along with some M&A chatter. Herewith, I discuss it all and more with Jon Kelly, Puck's co-founder and my editor and partner.
Jon Kelly: Dylan, it's T-minus a couple weeks or so until Semafor launches. Ben and Justin have been showing a bit more leg—publishing a few pre-launch articles on Medium, announcing more hires, and clearly spending meaningful marketing dollars across social platforms to amplify an audience to start selling ads against. What are you hearing and thinking?

Dylan Byers: Semafor's tentative launch date is set for late October, I'm told. From what I understand, there isn't a lot more in the hopper than what they've already publicly announced: a small team of respectable political and business reporters who have a lot to prove, given Ben and Justin's lofty rhetoric about creating a game-changing global news outfit to rival the Times, Bloomberg, et al, and supposedly better serve the 200 million college-educated people who read in English. There also appears to be a small revenue team and a breaking news and video outfit, which seems like an interesting decision and may suggest how they see a path toward scale. I also presume that Justin has a vision about the monetization power of white-glove video, but that's just me reading his mind.

As I've reported, Ben and Justin will be going to market with a v1 of the product that they've discussed. There is talent in their editorial ranks, to be sure, but this is not the dream team of journalists they'd hoped they might recruit. With $25 million in the bank, they still have time. And one assumes that they're still battling the natural tension that comes from openly discussing their vision of what the company will look like in maturity versus what it looks like in its earliest days. That's a natural predicament for a startup, especially when the founders are in pitch mode all the time.

As is seemingly always the case with news startups, Semafor's success will rest on its ability to break through the noise and drive the news cycle with buzzy scoops. Every startup talks a big game about platform innovations, rewriting the rules of journalism, etc., but at the end of the day, the John Harris adage always holds true: "You either break news and write smart analysis, or you don't. No amount of P.R. can change that."

The X factor for Semafor is ultimately Ben. He is an incredibly gifted reporter, as evidenced by his early career in New York tabloids and at Politico, and more recently as the must-read media columnist at the Times. But more importantly, he's very adept at elevating junior reporters, honing their instincts, and turning them into stars in their own right, as evidenced by his tenure as editor-in-chief of BuzzFeed News. I was working for Ben at Politico when he took that job, and most people in the Rosslyn headquarters thought he was crazy. Months later, he'd fashioned BuzzFeed into the darling of the 2012 election cycle—and not because of its reductive and barely amusing listicles, but because of its agenda-setting high-velocity journalism.

And so I think Ben, the reporter, is going to be critical to Semafor's early success—which is not a responsibility I think he necessarily wanted, or thought he'd have. But startups require flexibility and the ability to pivot. Semafor's long-term success will depend on his ability to develop his stable of reporters. The scoops they've published so far on Medium don't really meet that bar, though I think that pre-launch strategy was more about opportunism than audience aggregation or any kind of three dimensional chess. Frankly, they feel haphazard and forgettable.

I have every confidence that Ben and his team will land a scoop or two that at least momentarily upends the entire 2024 election cycle, and that will pay dividends for Semafor for a time. But that level of reporting needs to be a consistent feature of the business, and not just in the realm of politics and media. I very sincerely wish them luck.
ADVERTISEMENT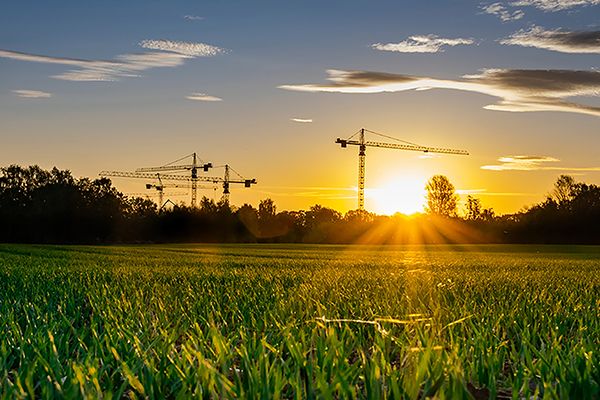 Are ESG investments really delivering on their promise? Some investors wonder about potentially sacrificing returns, while others consider whether their investments will make a difference. Learn how Northern Trust can build a plan that reflects your values and achieves what's most important to you. Learn more.
Jon: I'm rooting for them, too, for a plethora of reasons, but namely that journalism is an industry in need of provocative thinking and risk-taking, and they took a big one, leaving very prestigious and well-compensated jobs. I agree with your analysis, and would only add that I've come to believe that DNA is destiny when it comes to how a company fundraises, and I've been interested in their decision to enlist a syndicate of ultra high net worth individuals rather than seeking funding from institutions. (Media people are often unfairly suspicious of private equity and venture capital on account of a few highly publicized miscues. But whatever…)

I presume their financing path allowed them generous terms and relaxed governance, but I think boards matter a lot in early stage start-ups, and the lack of a lead investor, providing crucial insight and discipline, is something that at least finance people have remarked on. Anyway, we'll see. But good luck to those guys. Their success will lead others to innovate.

Moving on, you reported this week on murmurs within NBC News, where the post-Maddow era is going as most of us expected, which is to say underwhelming. Yes, yes, everyone loves Alex Wagner and she's great, but her numbers have already capsized significantly and viewers are turning off her hour between Hayes and O'Donnell. In truth, this isn't Wagner's fault. They selected her, paid her, and she's done what's been asked. If things remain the same, do you think Rashida Jones will feel pressure to mix things up?

Dylan: You're right: this isn't Wagner's fault. It's the fault of Jeff Shell, for agreeing to pay Maddow $30 million to work less, and it's the fault of Rashida and her boss Cesar Conde for failing to conceive of a more ambitious plan than simply passing the most important hour in the schedule to someone who, smart and charismatic as she is, has no demonstrable success in primetime or even daytime. Unfortunately, Wagner will nevertheless bear the brunt of the scrutiny. Everyone in this industry is measured against their predecessor—and that's true all the way from the c-suite (see: Bob Chapek) to the anchor seat (see: Trevor Noah). Choose your predecessors wisely, I suppose.

Now, what's the threshold for Wagner? She's only been on the job for seven weeks, and I imagine Shell, Cesar and Rashida intend to give her a considerable amount of runway. At the end of the day, MSNBC's success in the ratings race isn't mission critical to the parent company. More importantly, we're really only talking about a difference of hundreds of thousands of viewers in an industry that still reaps a significant chunk of its change from carriage fees. Is there a strong appetite to overhaul the lineup and repopulate the primetime hours with fresh faces, all at the risk of misfiring terribly? No, probably not. Ultimately, MSNBC is just trying to manage the decline of the linear business, which makes them incredibly risk averse. Moreover, who would those new faces be? Stars are hard to find. Which is probably why they're spending $30 million to hang onto Rachel.

Jon: Yes, declining industries always tend to demonstrate risk aversion, which is often why they are so vulnerable to disruption. Cesar, however, has struck me as a guy who is very contemplative about the business he oversees. Unlike Andy Lack, he isn't a typical newsman with a litany of deep relationships on the creative side. He's an MBA who knows full well that NBC News, despite its remarkable and distinguished history, is very vulnerable to a panoply of macroeconomic conditions: new habits, new platforms, the inherent weakness of Peacock, fading brands, etc. The Wagner challenge may be low on his priority list as he presumably focuses on more significant line items, but I think he rolls in circles where he'd rather be known for shaking things up than placating egos and watching the faucet drip.

In the end, you're totally right: these large media companies are all becoming canvasses of Boschian style financial re-engineering. But this is the media business, not consumer packaged goods or the auto industry, and so much of the art of management comes down to creating excitement on the surface level while you make the operational changes behind the scenes. It's hard to get anyone jazzed up about a new host or show or anything when the narrative becomes the cost-cutting.

Now on to our favorite subject… CNN. All the attention is on Don Lemon in the morning and Tapper in the evening, but Chris Licht has also provisionally reprogrammed 10 p.m. Anything to expect there?

Dylan: I think Chris Licht has committed himself to exactly two programming decisions: Lemon & Co. in the morning and Tapper at night. After that, all the recent moves are subject to change. For now, 10 p.m. to midnight will be co-anchored by Alisyn Camerota and Laura Coates—both talented and capable hosts, but neither one of them a "star." He'll test them out, see how they work, maybe get a better idea. Like Rashida, he has limited cards to play, but unlike her he's shown that he's willing to experiment a little bit—and in broad daylight. So I don't think either Camerota or Coates believe they can get comfortable there yet. I think Licht's ideal vision for those hours would be something with a little more late night flavor, à la Jon Stewart or Colbert.
ADVERTISEMENT

Jon: There was a rumor flying around that The Washington Post was lusting after Punchbowl, Jake Sherman and Anna Palmer's newish mediaco, which often out-playbooks Playbook and now makes a healthy eight figures in revenue by connecting Fortune 100 CMO's with the Capitol Hill audiences that they are dying to reach. But my question is, simply put, why aren't they? The Post seems to be experiencing subscription inertia post-Trump. The company should be acquisitive, and it could be wise to take Punchbowl off the table early, even at a premium. (That said, I'm reliably told that Jake and Anna aren't sellers, so don't even try, guys.)

Dylan: The Post is a uniquely bewildering company to cover: they're very clear-eyed about how far they are behind the Times from a business perspective; they have an extremely wealthy owner with big ambitions for the paper; and yet they seem utterly uninterested in pursuing the acquisition strategy that has made the Times so successful. Officially, the paper says it isn't pursuing acquisitions and is focused on building out the core product—political coverage and investigations, mostly—from within. But what better way to build the core product than buying an instantly-successful startup that totally dominates the Hill and is growing significantly year-over-year?

After all, the buy would immediately elevate their congressional coverage and make them essential to everyone who keeps a close eye on policy battles and politics and make them a must-buy for every corporation looking to get their message in front of legislators, lobbyists, and their concentric circles. And they could leverage the buying power across their portfolio. I recognize that Punchbowl isn't for sale yet, but it will be eventually, I assume—and if the Post doesn't get it, the Times probably will. Alas, neither of us is Jeff Bezos, I suppose.
FOUR STORIES WE'RE TALKING ABOUT
Herschel's Gambit
Republicans are gritting their teeth and hoping the candidate can get over the goal line.
TARA PALMERI

Studio $54.20
A postmortem on the insane Elon-Twitter debacle.
WILLIAM D. COHAN

The Paramount Squeeze
Notes on David Nevins's Paramount exit and its larger Hollywood implications.
MATTHEW BELLONI
You received this message because you signed up to receive emails from Puck

Was this email forwarded to you?

Sign up for Puck here

Interested in exploring our newsletter offerings?

Manage your preferences

Puck is published by Heat Media LLC

227 W 17th St

New York, NY 10011

For support, just reply to this e-mail

For brand partnerships, email ads@puck.news