Welcome back, I'm Dylan Byers.
You're reading In The Room, my biweekly private email on the intrigue and inside story behind what's going on in the media industry.
In today's column, what I'm hearing about CNN+'s real subscriber numbers, Kilar vs Zaslav, what's next for Andrew Morse, and the rival network talent that Chris Licht wants to poach next.
SPONSORED BY FACEBOOK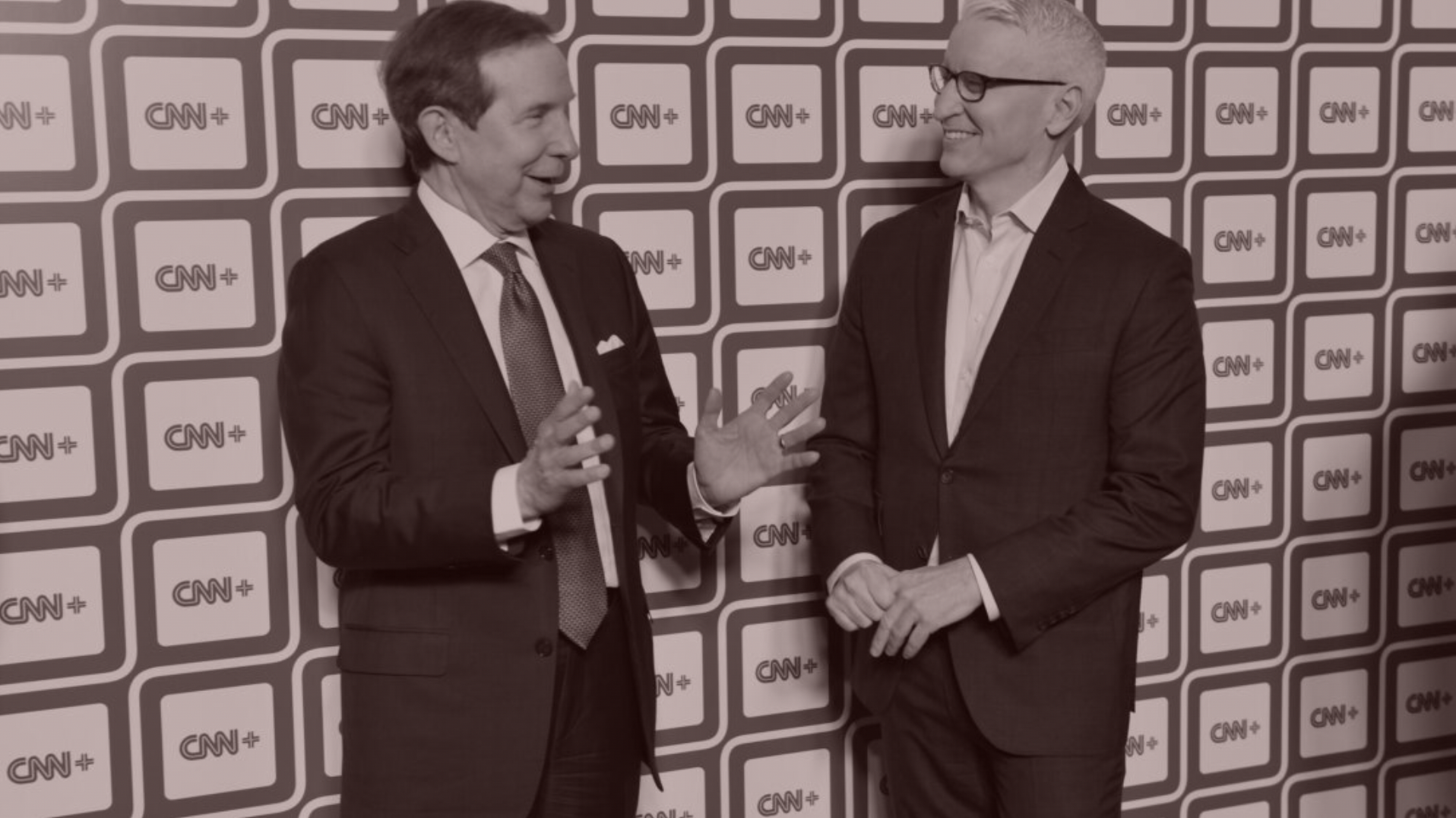 Zaz, Licht, & The CNN+ Kilarbomb
The fact that CNN+ is getting clobbered in the trade press is, if anything, a welcome development for the new ownership, insofar as it provides them cloud cover for a do-over. Oh, and they're targeting Jon Karl, too.
On his very first day as the C.E.O. of the finally-combined Warner Bros. Discovery—a mammoth public entity that includes the famous studio, HBO, the Turner assets and much more—David Zaslav flew to Washington to spend the majority of his day with the incoming CNN President Chris Licht and various network talent and producers. CNN is hardly the most significant asset in Zaslav's $63 billion portfolio, and yet after all the network has been through in the last three months—the sudden and dramatic ouster of former president Jeff Zucker, the angst and uncertainty surrounding the flaccid launch of CNN+, the devastating war in Ukraine, which CNN has covered with dignified aplomb—you can understand why he may have felt the need to take a gut check and steady frayed nerves. The visit, which included a tour of the bureau and several meet-and-greets with producers and talent, culminated with a dinner at Charlie Palmer Steakhouse hosted by Zaslav and Licht and attended by a familiar stable of top CNN talent—Wolf Blitzer, Dana Bash, Kaitlan Collins—as well as Discovery C.O.O. David Leavy, among others.

Monday's agenda also included multiple meetings about the future of CNN+, the $300-million-a-year streaming service that already faces an uncertain future less than two weeks after its launch. Axios' Sara Fischer reported this week that Zaslav intends to dramatically cut that investment, due in part to lackluster growth out of the gate. Whether the early adoption numbers are embarrassing or survivable is a matter of some opinion. Reliable network sources tell me that CNN+ has between 100,000 to 150,000 subscribers. That's not quite Quibi territory, but the haul presumably includes many heavily discounted subs with lower lifetime values and higher churn rates. (A recent CNBC report stated CNN+ has fewer than 10,000 daily active users, but at this point that's a fairly useless metric for a two-week-old product.) According to these sources, the platform is still very much on target to reach its modest goal of two million annual subscribers in its first year. But at what cost?

Less debatable are the impending cuts. The official line out of Zazworld is that it's very early days and they're still looking under the hood and making their assessments. But Zaslav also needs to create $3 billion in synergies and the sentiment toward CNN+ on the Discovery side can at best be described as tepid.
ADVERTISEMENT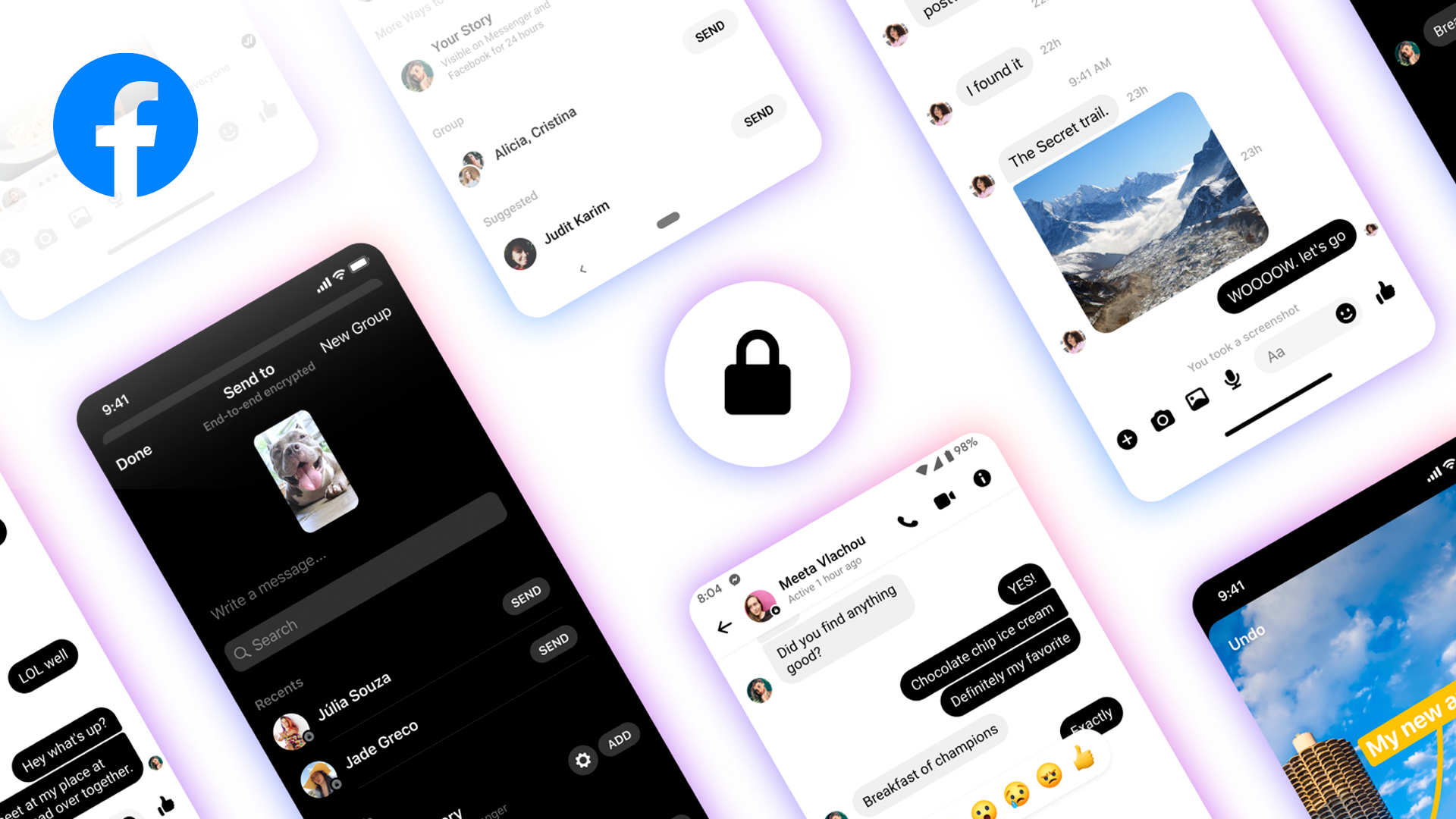 Choose end-to-end encrypted messages on Messenger

Your personal conversations should be as private as you want them to be. That's why you can add a layer of protection to your chats in Messenger, and even voice and video calls, with end-to-end encryption.

So you can connect in a more private, secure way.
The truth is that CNN+ was doomed from the jump. Former WarnerMedia chief Jason Kilar had long been committed to a multi-pronged streaming strategy, and he gave Zucker ample resources to build to his heart's content. He believed a stand-alone CNN product separate from HBO Max, etc., would build enterprise value and make more sense for consumers, and thus gave Zucker license to go out and hire more than 400 new staffers for the service.

Zaslav and his team came into the WarnerMedia-Discovery tie-up committed to just the opposite strategy, one built around a single streaming service. They made this abundantly clear to everyone who cared to listen, despite the quiet period that preceded the combination, and yet Kilar pressed ahead with the CNN+ plan anyway, even if he insisted it might one day be a tile in a larger ecosystem.

The fact that Kilar launched CNN+ less than two weeks before the close of the deal, despite the desires of the new leadership, tells you something about how committed he is to fulfilling a mission and holding true to his vision—even if someone else has to deal with the consequences. Kilar may be remembered as a visionary for some of his gutty decisions, nominally the day-and-date call, at the helm of WarnerMedia. But he was also a stubborn guy who did what he believed in and thought the market (and talent) would catch up to him.
ADVERTISEMENT

Whatever the case, the fact that CNN+ is getting clobbered in the trade press is, if anything, a welcome development for the new ownership, insofar as it provides them with an excuse for cutting investment or doing away with the service right away, without needing to explain why. Notably absent from the Monday meetings was Andrew Morse, the New York-based head of CNN+ who increasingly appears to have little say over the future of the streaming service, and who increasingly seems not long for CNN. It is Licht and J.B. Perrette, the Zaslav loyalist and head of Warner Bros. Discovery streaming, who are assessing the CNN+ business now and who will determine whether it lives on with equal or less investment, or dies.

Meanwhile, Zaslav and Licht have more pressing challenges on the linear side, including determining an editorial strategy and marketing plan that fits with their stated emphasis on hard news. As Zaslav has told CNN staff, he cares far more about the integrity of the brand—as added value for the reputation of the company overall—than he does about maximizing profits. To preserve that integrity, he and Licht will certainly be looking to add more serious political journalists to the existing lineup of Wolf, Dana and Jake Tapper (not at Monday's dinner, as he's in Ukraine). One talent they're targeting, per sources familiar, is Jonathan Karl, the ABC News chief Washington correspondent.
FOUR STORIES WE'RE TALKING ABOUT
Moritz's Hollywood Secrets
Long-time film producer Neal Moritz tells Puck's Matt Beloni about overcoming the fraught video-game-to-feature-film pipeline.
MATTHEW BELLONI

Elon's Twitter Hostages
Tesla's C.E.O. is now Twitter's largest shareholder. Should Parag Agrawal be preparing for war, or is it already too late?
WILLIAM D. COHAN

Life and Death in Kyiv
The atrocities in Bucha sent the world reeling. For Zelensky's inner circle, it's led to a powerful new conviction.
JULIA IOFFE

O'Donnell's CBS Deal
After plenty of rumors to the contrary, Norah O'Donnell is staying home, and set up to finally become the Peter Jennings of CBS.
DYLAN BYERS
You received this message because you signed up to receive emails from Puck.

Was this email forwarded to you?

Sign up for Puck here

Interested in exploring our newsletter offerings?

Manage your preferences
.

Puck is published by Heat Media LLC.

64 Bank Street

New York, NY 10014

For support, just reply to this e-mail.

For brand partnerships, email ads@puck.news