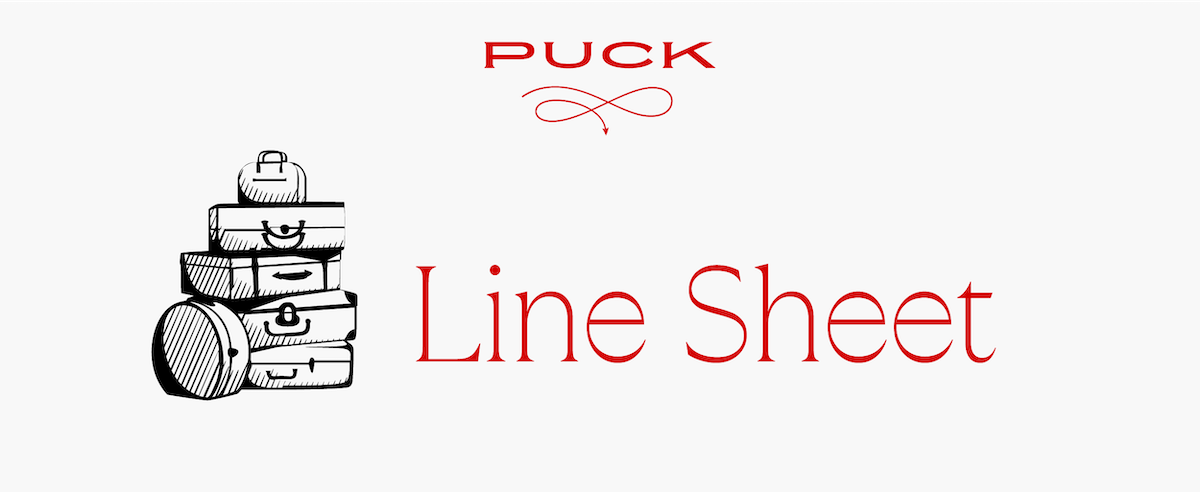 Hello, and welcome back to Line Sheet. I'm writing to you from muggy Milano, where I'll be reporting from the shows and beyond. What a week it's slated to be, with debuts at Gucci, Tom Ford, and Bally, not to mention perennial must-sees Prada, Bottega Veneta, Diesel, and more.
Keep those tips coming—I'm having as much fun looking into them as you are sending them.
Mentioned in this issue: Francesco Ragazzi, Tod's, Diego Della Valle, Walter Chiapponi, Stripes, Chioma Nnadi, Ken Fox, Brigitte Kleine, Catherine Holstein, Assembled Brands, Chris Black, Alexandra Waldman, Adam Pritzker, Alyssa Vingan, Lauren McCarthy, BDG, Nylon, Bryan Goldberg's leather wall, Vanessa Traina, clay vs. mud, A24, Brigitte Kleine, David Cho (jk! gotcha David, you're not mentioned).
But first…
Can Burberry Be What It Needs to Be?
By now you may have seen Daniel Lee's latest Burberry show, which capped off London Fashion Week this afternoon. (At first glance, it looked like something I shouldn't judge until I see it in person.)

What did you think? Burberry's been coming up a lot in conversation this past week regarding what happened there over the past decade, and what's going to happen over the next one. It's easy to forget that just 15 years ago, Burberry was a fashion success story, having shaken off its chav association thanks to the careful work of Rose Marie Bravo, then the magical combination of Angela Ahrendts and Christopher Bailey.

When the brand's Art of the Trench campaign launched in 2009, the company once again established the coat as a closet staple, whether yours was thrifted or bought from the store. But when Ahrendts left for Apple in 2013, something was lost—soon enough, Bailey was out, too. A new regime was appointed, and C.E.O. Marco Gobbetti (famed for his time at Céline, now at Ferragamo) struggled to make it work with creative director Riccardo Tisci, who is hugely talented but a bad match against Burberry's stuffy tropes.

Current C.E.O. Jonathan Akeroyd and creative director Lee are a better fit, although the jury remains out on whether they can reposition Burberry as a must-have. The challenge with a brand like Burberry—which the strategic groups have looked at time and again, without a deal materializing—is that a good amount of sales come from off-price, whereas pure luxury brands tend to rely more heavily on the full-price, high-margin sales of small leather goods. It's similar to Ralph Lauren or Coach, which are also trying to move further upmarket. The lucky thing with Burberry is that a coat is an item for which people will pay full price. The hard thing is that handbags and leather goods are the key to scale, so they've got to make some good ones.

Quickly, some news and notes from the frontlines of the gossip wars…
This is going to be one hell of a week for rumors, given all the vacancies and anticipated changes at several major fashion houses. To start: I'm hearing that Palm Angels designer Francesco Ragazzi may be headed to Tod's to "freshen up the old lady," as my friend said. (I reached out to a Tod's representative for comment, and have yet to hear back.) The Diego Della Valle-backed company announced earlier this year that its creative director, the lovely Walter Chiapponi, would exit after he showed his spring collection this month.

Hiring Ragazzi would be a huge zag for Tod's, which has struggled to drive its beloved driving moccasin into the future, with brands like Loro Piana and Hermes running donuts around its casual footwear offering. Is Ragazzi , who once worked at Moncler, and whose line is backed by Farfetch-owned New Guards Group—and one of the more successful ventures within that luxury-merch emporium—the right move? It's not going to be easy for anyone: Tod's is one of those well-known Italian brands with a good foundation that could really stand to benefit from being part of a larger group. (Friendly reminder that Della Valle has been on the board of LVMH since the early 2000s.)
The Verdict on Vogue World
Chioma Nnadi was officially named head of editorial content at British Vogue today, after months of speculation and bad jokes from me. Congrats! She's great.

I'm sure there will be plenty to say about Nnadi, her new role, and the changing face of British Vogue in the coming weeks and months. And I bet she's happy she can get down to work without having to deal with the traveling carnival that is Vogue World. How was Vogue World, by the way? The second annual magazine-come-to-life took place in London this year, at the top of that city's own fashion week, requiring Condé content head Anna Wintour to leave New York early. (How many feathers she actually ruffled for that, who knows.) As one attendee put it, this marked Wintour's grand return to London, where she stuck around for the rest of fashion week.

Vogue World in New York was staged on a cobblestone street in the Meatpacking District. This one took place in a theater in the West End and included vignettes and skits performed by the likes of Sir Ian McKellen, James Cordon, and Sienna Miller, all directed by The Crown's Stephen Daldry. It was very British. (New York's version had the fingerprints of Lisa Love—the magazine's former West Coast Editor, a great thrower of entertaining parties—instead.)

While last year's street fair was a celebration of fashion, one attendee called this supermodel-studded twist on the 24 Hour Plays "a hodgepodge of randomness." I wasn't in London, so I can't say how weird it all was or wasn't; for the ticketed guests who paid £150 to sit pretty high up, it was a chance to see very, very famous people like Kate Winslet and Leonardo DiCaprio up close, who were all there as a token of goodwill. (This wasn't the kind of thing where people were getting paid to attend.)

What did it do for Vogue? I heard that the event brought in around $3 million in net revenue—and that an additional $2.5 million will be donated to London-based arts organizations, according to reports. (A Vogue spokesperson confirmed the donation figure.)

For Wintour, Vogue World is yet another event to add to the marketing calendar: there's the Met Ball in May, then Forces of Fashion, the magazine's annual conference, in October, and the CFDA/Vogue Fashion Fund. It would be great to make these efforts ultra profitable, yes, but it's about the whole package. (It's notable that Vogue's biggest events are primarily forms of philanthropy—a sign of Anna's legacy-building and the Newhouse family's support of it after all these years.) Now Wintour just needs to make sure this production does turn into something as compelling as the Met Ball, instead of fizzling Fashion's Night Out-style.

Now, more dish on your favorite Line Sheet vertical: niche fashion media…
An Exit and a Promotion at Nylon
Bustle Digital Group (or BDG, as it's known these days), announced a shakeup at its stiletto-manicured brand Nylon, which it bought in 2019. Alyssa Vingan is out as E.I.C., and will be replaced by her executive editor, Lauren McCarthy. The decision appears to be a mix of cost-cutting and a shift in focus to money-making events. In recent years, amid a failed SPAC exit, BDG has morphed slightly from a media company to a media agency that shows up frequently on the circuit as its brands eke out margin from live events and "activations." Nylon throws big parties at psilocybin centers like Coachella.

I've heard that advertisers like working with BDG and founder/C.E.O. Bryan Goldberg, the irony-proof connoisseur of Napoleon artifacts and leather walls, because there are less restrictions. Still, the market is weird and tough, and the S.E.O.-baiting articles BDG made so famous don't work like they used to. I'd love to talk to Goldberg about it, but one of his comms people once told me that they were wary because of something minor I tweeted several years ago. So I guess it's definitely not happening now!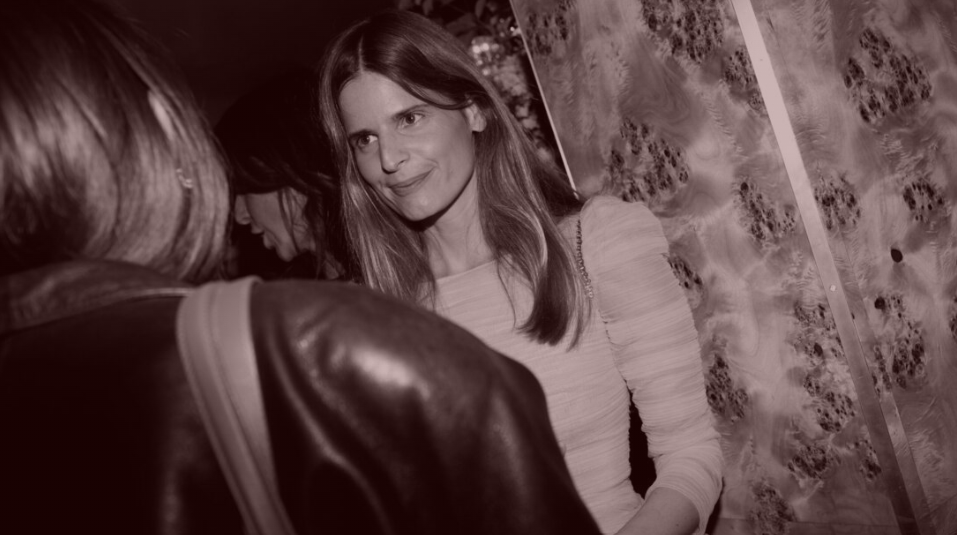 Khaite Expectations
I finally got my hands on Stripes' deal terms for Khaite: between $150 million and $170 million in invested capital for around 80 percent of the company, valuing it at close to $400 million. Good deal? Overpay? Or an ingenious controlling investment in the next multi-billion dollar brand?
I was on book leave, in March 2023, when the news broke that Khaite, the New York-based fashion label designed by Catherine Holstein, with backing from a Pritzker and a Traina husband, had received a growth equity investment from Stripes, the firm founded by Ken Fox in 2008. While every investor has a type, Stripes' consumer portfolio includes the outrageous Californian food emporium Erewhon (where you can buy $40 colostrum ice cream), zeitgeisty film studio A24, On (the Swiss running shoe with soles that look like teeth), Kosas (sporty-and-rich makeup), Levain (decadent cookies for decadent people who are on Ozempic), and Reformation (fastish fashion with a conscience).

These are all premium brands that appeal to a certain set of people very into the idea of a certain kind of progressive, if still consumerist, lifestyle. Khaite, a high-end fashion line known for its cool jeans, chunky knits, and wispy gowns, made perfect sense in the portfolio. The woman who wears Khaite probably also wears Reformation dresses (or buys them for her niece), and uses Kosas' brick-red lipstick, and says that her favorite film of the past decade is Everything Everywhere All at Once (or Uncut Gems).

Still, there was one piece of the story that mystified me. Investment firms like Stripes rarely take bets on high-end fashion anymore, especially New York upstarts that struggle to compete against the European conglomerates. Around the time the Stripes deal was announced, a market source, as we call them, shot me a text: "Do you know how much they paid for Khaite?" This person knew a strategic buyer who was interested in acquiring the company, but felt that the rumored $1 billion valuation was too high for an outfit projected to generate $100 million in revenue this year. I said I'd look into it.

I never totally forgot about that person's query, because any time I ever mention Khaite, I get a stack of emails. What do I think of it? How did they get that investment? Who buys it?

The same thing happened after I wrote about Holstein's New York Fashion Week show, when she came out with guns blazing at the Park Avenue Armory, hardly the most expensive venue in New York City. But the funding was evident in the production value (the lighting, the music) and the boldness of the fashion. The collection was generally panned by critics, as Holstein's collections often are. To me, she's a product designer who makes an ultra-desirable version of the items of the moment. To others, she's a copycat. I find this narrative tired, given that everything and everyone is derivative, especially in New York. Generationally, few designers are able to make ideas their own, and fewer, if any, are originals. I only call references out if I feel the appropriation is to the detriment of the consumer (or the designer).

But it doesn't really matter what I think, anyway. Today, fashion criticism has little influence on consumer behavior, or the choices made by store buyers. Unlike a film or television show or album, it costs nothing to look at clothes the moment they hit the runway. You can decide instantly if you think an item will make you feel good. Holstein is good at sparking that sort of desire, even if she leaves fashion observers wanting. I heard from multiple sources that, on the day of the show, the Khaite store in SoHo generated something like $175,000 in sales, and is on track to hit $12 million in its first year in business. (Khaite once again declined to comment, only to say that the store has surpassed initial projections.) That's a better retail launch than some of the biggest brands in the world have pulled off.

Perhaps that's why, as I learned this past week, Stripes chose to acquire a majority position in Khaite, paying in the range of between $150 million and $170 million for around 80 percent of the company, valuing it at close to $400 million. I reached out to the team at Khaite to see if they wanted to comment on what I unearthed, or provide background information, and they declined. However, they did send statements from both Holstein and Fox, who called Khaite an "extraordinary brand rooted in product quality and taste," and also mentioned Stripes' desire to offer support in "scaling a global luxury house."

Unlike some of the wacko multiples we see in fashion and beauty, this appears to be a more realistic valuation. (Consider the $1.2 billion valuation of Kylie Cosmetics. Big mistake. Huge.) If Khaite continues to perform, then there's a significant likelihood of an exit for Stripes, either to a larger private equity firm, or a strategic partner. In order to ensure that happens, Stripes has installed Brigitte Kleine, a veteran operator who was integral to the early success of Tory Burch, to replace Holstein as C.E.O.—perhaps the most significant sign yet that Stripes believes it can make a hefty return on its money.
Khaite was first launched, in 2016, as one of several labels incubated under Assembled Brands—the Adam Pritzker-backed holding company that once, like many others before it, aspired to be the next LVMH. First came Protagonist, co-founded by the designer Kate Wendleborn (who left pretty soon after it launched), then there was a home goods line Tenfold, and then, Holstein's Khaite. It was her second attempt at launching her own label. In the late 2000s, a big moment for young New York designers, she had tried to start up a company, but found the funding environment difficult and she went to work at Vera Wang and Gap instead. This time, she succeeded with the infrastructure provided by Assembled. She remained a minority shareholder.

Protagonist, Tenfold, and Khaite were all sold at The Line, an online luxury play that could be dully described as Net-a-Porter for minimalists, but I promise, it was much more enticing than that. The first location of The Apartment by The Line, the physical manifestation, was an expensive loft with a keyed elevator in the same Greene Street building as Assembled Brands' SoHo offices. Furnished as if it were a real (nice) home, there were Hans Wegner chairs and a claw-foot bathtub for sale next to Loewe shirting, Calvin Klein Collection shift dresses, and Pallas suits hanging in the walk-in closet. Dinner parties were hosted at a big table just off the kitchen.

The creative director of the whole production was Vanessa Traina, the San Francisco socialite-turned-influential stylist whom Pritzker knew from childhood. A member of the Fisher family, the founders of The Gap, told me once that he had also invested in the concept.

But in the end, only Khaite of the initial "U.S. LVMH" stuck—The Line closed, Protagonist closed, the retail stores closed. Pritzker still runs Assembled Brands—which continues to provide working capital loans and inventory financing to product upstarts across several consumer categories—and more recently launched The States Project, which invests in state legislative races. (I reached out to him, but he declined to comment.)

Looking back, it's fairly easy to identify several reasons why Khaite worked. For one, it was the last launch in a series of launches, and had the strongest team: not only Holstein and Traina (who were friends), but production, sourcing, and distribution to back it up. Traina's husband, investor and CVC Stones founder Charlie de Viel Castel, eventually put some of his own money into it, but Pritzker and Assembled Brands retained the largest position, I've been told several times over the years. (It's always good to be the first money in…)

One of the smartest things the company did, besides developing production and sourcing early on, was dive right into wholesale at a time when most of its competitors were attempting to move out of it. Today, the conventional thinking is that direct retail is more profitable and easier to control, but wholesale is great for marketing and helps to scale up fast, early in a brand's trajectory. Back then, however, everyone was fleeing, and that gave Khaite a bigger opportunity at stores that needed to fill their shelves.
The Holstein Transformation
The biggest variable, though, was Holstein herself. At first, Khaite often felt like another Old Céline knockoff line, of which there were (and still are) plenty. But while Céline was subversive and intellectual, Khaite offered a lower barrier to entry: the edges were rounder, the approach softer. By the time Katie Holmes was photographed walking around SoHo wearing Holstein's fuzzy cashmere bra top and matching cardigan, Khaite had already earned a place in the wardrobe of plenty of wealthy women who valued looking sexy—if not above all, then at least quite a lot.

Khaite still could have easily failed. Most fashion brands are backed by the wealthy, and while many manage to stay afloat, few are able to transform into something real. In the end, Khaite didn't necessarily need more funding: From what I know, it was nearly profitable on an EBITDA basis by 2021, when sales were close to $70 million.

Stripes' investment, however, may say less about the brand itself and more about the state of play. So much has changed since 2016, when Khaite first launched: The industry is far more consolidated, yes, but the players at the top are far richer. There may be fewer opportunities to exit, but when you do, the deals are bigger. Now all Khaite has to do is keep its customers so happy that it's able to hit $500 million in sales.
The Spanish business press reported that the family behind Puig may float the company on the public market in 2024. One of the biggest stories in the luxury world over the next few years is going to be owned beauty versus licensed beauty, and Puig is unique in that it is a fragrance company that also runs some fashion brands. (It's different from L'Oreal or Estee Lauder in the way it operates.) I'll be watching this closely, and you should be, too. [Apparel Resources]

Congrats to all the CFDA nominees, but especially to Maria Cornejo, honored with the Geoffrey Beene Lifetime Achievement Award, and the wildly talented Connor McKnight, nominated for the Emerging Designer of the Year Award. Also, yes to Alina Cho, who has very much earned the Media Award in honor of Eugenia Sheppard. [CFDA]

I was sad to hear about the passing of Universal Standard co-founder Alexandra Waldman, who died of cancer on Friday at the age of 57. The whole premise of Universal Standard, founded in 2015, is that the sizing was nearly infinite: you could wear it if you were a 0 or a 24. That may be a fairly commonplace approach now, but it wasn't then, and I remember Alexandra, a former fashion journalist, telling me how she just wanted access to the same clothes as everyone else. So much of "inclusive" sizing and marketing is dumb bullshit—she was the real deal. [Retail Dive]

Couldn't be more obsessed with Jann Wenner burying himself in the Times, although it shouldn't be surprising. He has been tirelessly chipping away at his reputation for decades. Do yourself a favorite and read this book! [Sticky Fingers]

Byline has advertisers now. Good for them. Also, Chris Black reminds you to pick up the phone in this new issue. [Byline]

Kering celebrated 10 years of being called Kering, which worked out pretty well I'd say. [Remo Ruffini's Instagram]

I, too, love salads, Lucien Pagès! [Family Style's Instagram]

I love interviewing Thom Browne because he's articulate and doesn't babble. Clearly Rachel Syme did as well. (P.S. thanks for the mention.) [TNY]

At her show in New York, Elena Velez used mud to ruin her clothing. At his show in London, Jonathan Anderson used clay to make clothing. Guess who wins? [Vogue Runway]

A bunch of looks from Balmain's next show were stolen. A reminder not to flaunt your expensive shit on Instagram, because organized crime lords are searching for opportunities to pounce. [WWD]

And finally… just a reminder that Phoebe is coming… I'm hearing 150 looks. But who knows!
Until Thursday,
Lauren
FOUR STORIES WE'RE TALKING ABOUT
Iger's Buyers
Notes on the Disney fire sale and LVMH succession.
WILLIAM D. COHAN

The Hunter Manhunt
Biden insider Michael LaRosa dishes on the '24 messaging wars and more.
TARA PALMERI

Elon's Star Power
On Musk's technological interventions in Ukraine and the limits of the public good.
BARATUNDE THURSTON

Drew's Blues
How the Drew Barrymore saga perfectly encapsulates the studio-streamers' dilemma.
MATTHEW BELLONI

Need help? Review our FAQs
page or contact
us for assistance. For brand partnerships, email ads@puck.news.
You received this email because you signed up to receive emails from Puck, or as part of your Puck account associated with . To stop receiving this newsletter and/or manage all your email preferences, click here.
Puck is published by Heat Media LLC. 227 W 17th St New York, NY 10011.