Good evening, I'm Dylan Byers.
Welcome back to In The Room, my biweekly private email on the inner workings of the American media. Tonight, we go inside CNN, where Chris Licht still harbors dreams of bringing a Jon Stewart type to prime time—an intriguing if perplexing move that may very well never come to fruition.
But first, a little scoop from D.C.: Several well-placed sources tell me Jeff Bezos was at Washington Post headquarters today, meeting with publisher and C.E.O. Fred Ryan. The visit comes after months of internal frustrations with Ryan's leadership, and a fallout between Ryan and executive editor Sally Buzbee over the direction of the paper. Earlier this month, legendary Post journalist Bob Woodward told The New Yorker that Bezos was "aware there's trouble" at the Post, and that "there needs to be some repair work." Buzbee, who is in Davos this week, was not present for the meetings.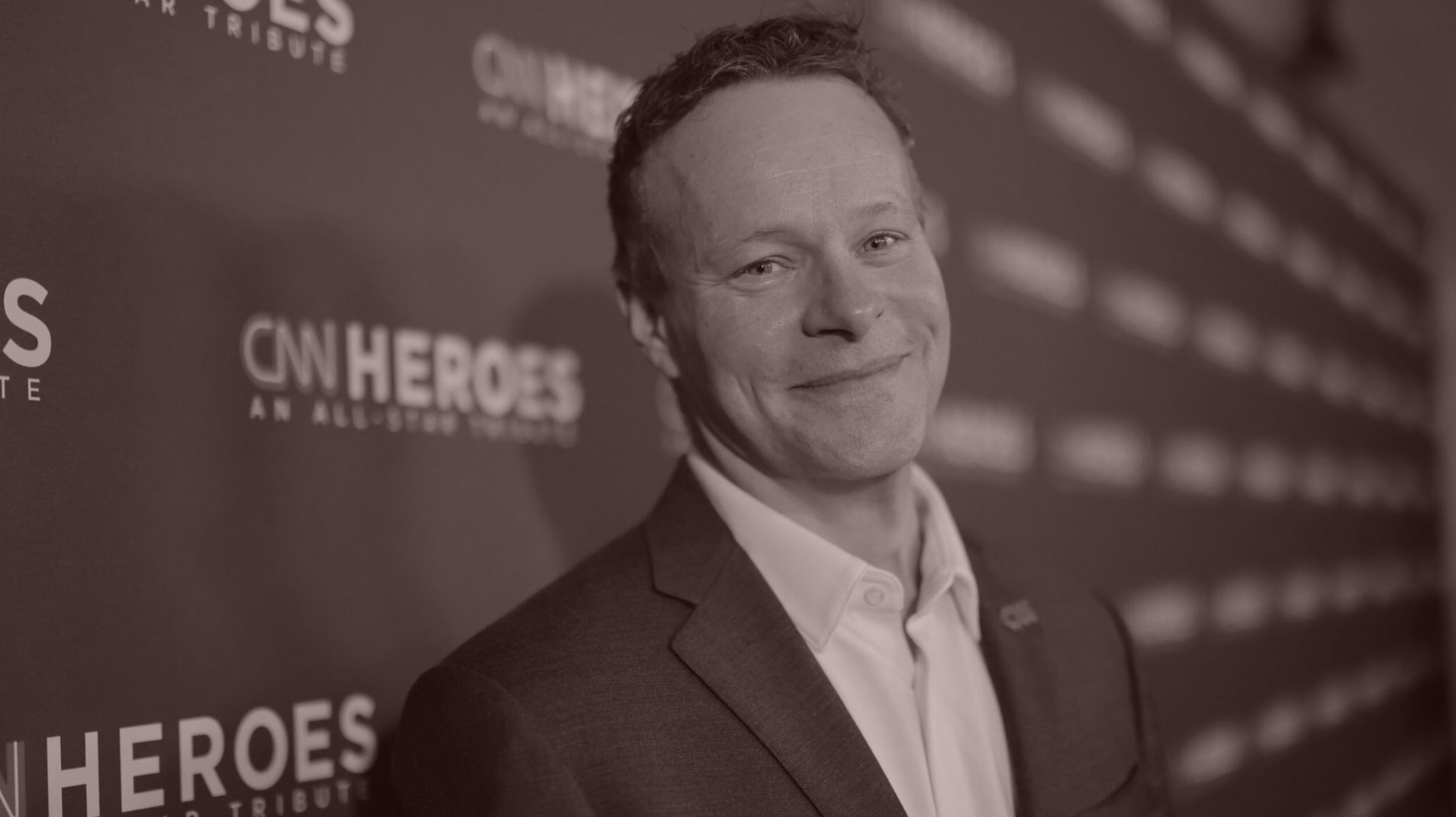 Licht After Dark
Can Chris Licht revive CNN's prime-time lineup with a late night shebang? And should he even try?
Back in September, just before CNN chairman and C.E.O. Chris Licht formally announced that he'd be giving Jake Tapper a trial run in primetime, a high-level CNN source sought to assure me that Licht had other tricks up his sleeve if the Tapper experiment didn't pan out. Licht certainly hoped Tapper would become the permanent anchor at 9 p.m., a marquee hour that had been effectively vacant since Licht took over the network in May. But he was also aware that Tapper had reservations about primetime, and that his professorial disposition might not prove to be a natural fit for cable's more personality-driven hours—as would indeed turn out to be the case.

So, what other ideas was Licht kicking around, I wondered. This source told me, as I reported at the time, that Licht was interested in bringing over someone from the world of late night: a Jon Stewart or Stephen Colbert-type. This made a fair amount of sense. After all, Licht was fresh from his stint reviving Colbert's show, which had been a moribund underperformer until Les Moonves moved him off CBS This Morning for a reboot. Perhaps he was still fascinated by the format.

Four months later, with Tapper back on dayside and 9 p.m. still in limbo, Licht recently told The New York Times that primetime was still an "open canvas," and that he and his colleagues were "throwing things against the wall, looking at off-the-beaten path opportunities," including someone from the world of comedy. He cited both Stewart and Colbert as examples of the kind of people who could be "compelling and entertaining without hurting the news brand." Then, earlier this week, Semafor's Max Tani reported that Licht was interested in hiring a "news entertainment" personality who could fill the 9 p.m. to 11 p.m. hours. CNN executives had floated names like Stewart, Bill Maher and Trevor Noah, Tani reported, and had "looked at other comedic news-focused talk shows for inspiration."

Piqued by the Semafor report, I asked CNN spokespeople if there had been any real developments in Licht's effort to hire someone from the world of late night, or if this was merely the same old hypothetical scenario being bandied about on Hudson Yards' 22nd floor. A spokesperson for the network declined to comment. Some talent agency sources told me that CNN was currently entertaining names of possible applicants. But when I reached out to a few high-level CNN insiders who work directly with Licht, and have insight into his plans, and asked if Licht had made any real progress in the effort, the resounding answer was no. "None," one of these high-level sources told me. "It's all spin."
Licht, who took the helm at CNN nine months ago, and started being courted for the job a year before that, has never expressed any sense of urgency about reprogramming the network. He waited four months to cancel Reliable Sources, and took six months to launch a new morning show. Earlier this month, he announced a new dayside lineup that will feature three-hour shows hosted by three co-hosts—an obvious cost-saving effort—but even that won't go into effect for a while. Meanwhile, but for Tapper's five-week trial run, primetime has been a relative afterthought.

Perhaps Licht understands that cable's later hours are no longer as relevant as they once were. (Even at Fox News, the 5 p.m. roundtable show often bests Tucker Carlson and Sean Hannity in the ratings.) Or perhaps it's because he has no great options in the available talent pool. Whatever the case, the fact that CNN has gone more than a year without a permanent 9 p.m. host continues to perplex nearly everyone in the industry, occasionally taking on metaphorical status.

More perplexing, still, is the frequent recurrence of this alleged plan to bring a late night host to CNN—and for myriad reasons. First, Licht's sole strategic objective has been to make CNN less partisan and less polarizing, and to emphasize news over opinion. Late night hosts of Stewart's ilk, while often brilliant and insightful, are decidedly partisan and polarizing, especially in the eyes of the Republicans whom they so frequently skewer. Stewart, Colbert, Maher, and Noah built their careers in large part by roasting Republicans for their perfidy and ineptitude. One of Stewart's most famous bits consisted of him portraying former Senate Majority Leader Mitch McConnell as a turtle. It's anyone's guess how that squares with Licht's ambition to win over conservative viewers and make CNN a force for greater understanding and compassion among Americans.

Finally, there is the question of what CNN would do in the not-infrequent event that actual news were to break after the hour of 9 p.m. One imagines that the hand-off to an actual news anchor would only serve to reiterate how out of step late night comedy is with the CNN brand. Perhaps this consideration is an opportunity to allow Licht to rethink the formula and tweak it to his advantage. After all, he deserves credit for reviving the morning news format (more at-the-table voices, more energy, shades of The McLaughlin Group over Sanka) and the post-Conan–Leno–Letterman era late night show (less suit-and-tie and cheap laugh, more intellectualized, a dab of Larry King, etcetera). Is there innovation to be done after dark?

It's unclear. Like cable news, the late night genre is contracting at a breathtaking clip, a victim of inexorable linear decline and the rise of digital media. The late night shows were originally promotional platforms: the guests dropped by for free to hawk their wares and advertisers rushed in for proximity to the Hollywood stars, a lucrative business model for a time. But as I reported when Trevor Noah announced his plans to leave The Daily Show—also in September, coincidentally—the economics of late night simply don't work anymore: the talent is too expensive, social media has become the new promotional vehicle, and even the most high-profile guest stars no longer matter. Indeed, the only guests that might conceivably move the needle on late night are newsmakers, precisely the types that CNN would want a serious news anchor to interview.

While cable news as we know it may be ending, the fortunes of comedians have rarely been grander. Noah left his show, on some level, because it impeded him from attaining the wealth and creative freedom provided by various streamer specials and touring gigs, executive producing passion projects, and lining himself up for other colossal paydays. For stars of a certain magnitude, it no longer makes sense to host a highly scrutinized show on a network like CNN, which averaged just 730,000 viewers in primetime last year, and just 174,000 in the demo. If Licht continues to fetishize late night, he'll have to be creative. Because unlike moving Tapper to prime time and then walking it back, he'll be stuck with his decision for some time.
FOUR STORIES WE'RE TALKING ABOUT
Bajaria's World Tour
Writer Rachel Syme joins Matt to discuss her latest profile of the Netflix executive.
MATTHEW BELLONI

Need help? Review our FAQs page or contact us for assistance. For brand partnerships, email ads@puck.news.
Puck is published by Heat Media LLC. 227 W 17th St New York, NY 10011.