Good evening, I'm Dylan Byers.
Welcome back to In The Room, my biweekly private email on the behind-the-scenes machinations of the media industry. Tonight, we go back inside CNN and Chris Licht's ambitious, perhaps quixotic mission to win back conservatives' trust—and what it portends for the future of the news network and its parent company, Warner Bros. Discovery.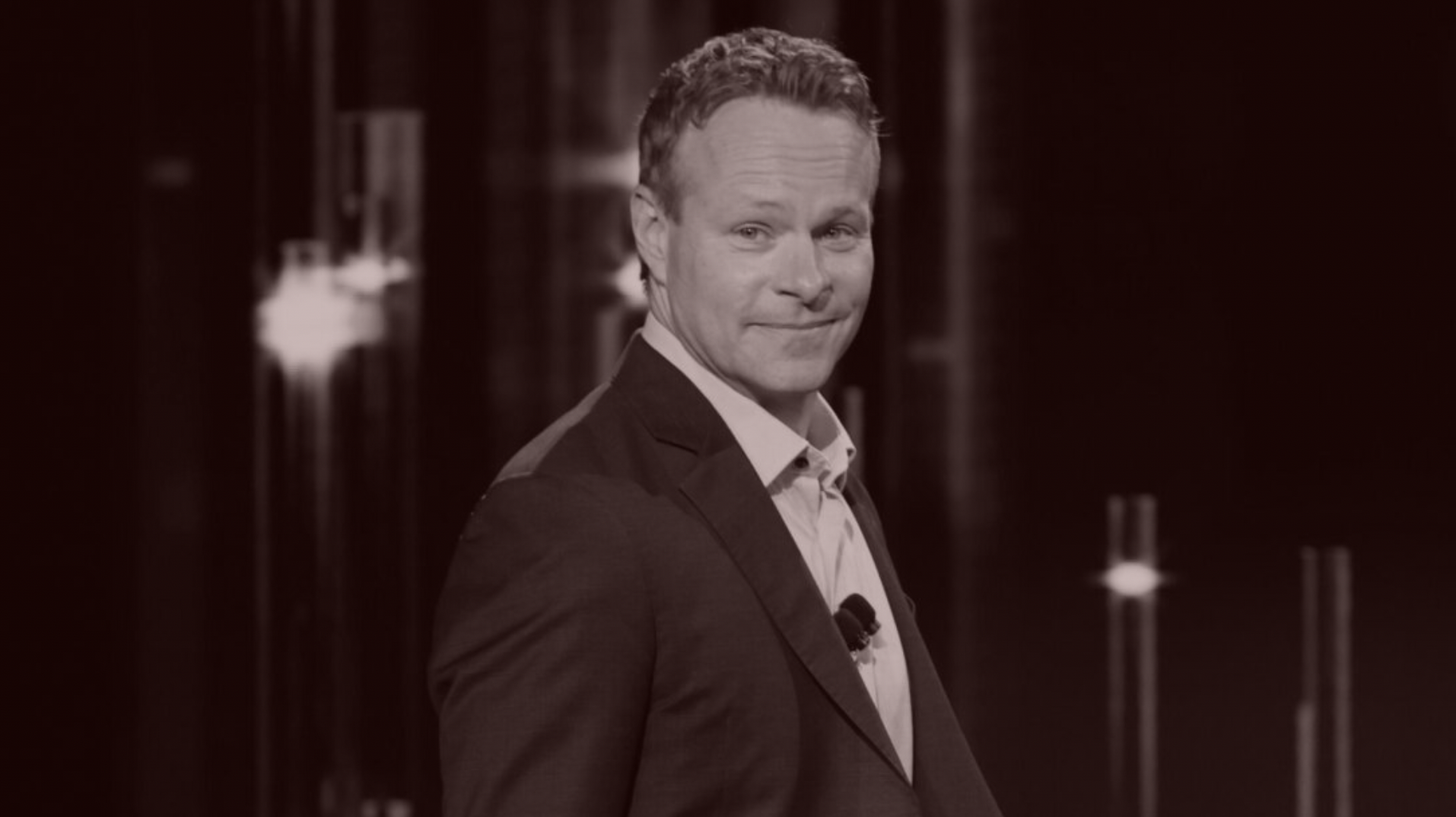 Licht's Hearts and Minds Campaign
A few months into his tenure, Licht is trying to convince Republicans not to boycott CNN, just as Walter Isaacson did two decades ago. Some things never change. But can CNN?
"I did that too, and I also got slammed!," Walter Isaacson told me earlier this week. The veteran journalist, former editor of Time, one-time cable chief and biographer of history's great men was referring to Chris Licht, the newly installed chairman and C.E.O. of CNN, and a recent trip he'd taken to Capitol Hill. Licht had ventured to D.C. in mid-July to meet with lawmakers from both sides of the aisle, ostensibly as part of an icebreaking, get-to-know-the-players tour. But Licht's true objective, several sources told me, was to convince highly skeptical Republican leaders like Mitch McConnell, Kevin McCarthy, and John Thune that they would get a fair hearing on his network, and that they should come back on its airwaves.

Twenty-one years earlier, in the halcyon, pre-9/11 days of August 2001—"the summer of sharks and car chases," as he put it—Isaacson himself had ventured to Capitol Hill as the newly installed chairman and C.E.O. of CNN, with a similar mission to salvage the network's relationship with conservative leaders like Trent Lott, Dennis Hastert, and Tom DeLay. In those days, on the heels of the Gingrich Revolution and the launch of Fox News, CNN was losing appeal on the right. G.O.P. lawmakers had accused it of liberal bias; DeLay, who referred to CNN alternately as the "Communist News Network" and the "Clinton News Network," even suggested conservatives boycott the channel entirely.

During his mission to the Hill, Isaacson reportedly told lawmakers he wanted to "change the culture" at CNN to "win back" conservatives' trust. He described the trip then as an outreach effort to Republicans who felt "that CNN has not been as open to covering Republicans." But, he told me this week, "I was basically asking Republicans not to boycott CNN."

Licht's trip in mid-July has similarly been described to me as an effort to "win back" conservatives' trust and convince them to return to the network—a hearts-and-minds campaign long foreshadowed by John Malone's prophetic words that Zucker-era conservative-bashing wouldn't be tolerated on the new, Warner Bros. Discovery-controlled network. "Chris has made it clear that his top priority is to make CNN a place for fair and respectful dialogue, analysis and debate," CNN spokesperson Matt Dornic told me, offering a more diluted characterization of Licht's appeal. "He believes our audiences deserve to hear from elected officials on both sides of the aisle and will continue to engage a variety of voices."
ADVERTISEMENT
VH1 Presents RuPaul's Drag Race, For Your Emmy® Consideration.

VH1's RuPaul's Drag Race is nominated for 11 Emmy® Awards including Outstanding Host for a Reality or Competition Program, Outstanding Directing for a Reality Program, and Outstanding Competition Program.

Now in its 14th season, RuPaul's Drag Race continues to revolutionize Reality Competition TV. Vanity Fair declares "There has never been a show like RuPaul's Drag Race," and Entertainment Weekly calls the Emmy®-nominated season "The most game-changing season ever," hailing RuPaul's Drag Race as "the best reality TV event of 2022." And The Atlantic declares that Drag Race "might matter now more than ever."

Stream the Emmy®-Nominated season of RuPaul's Drag Race at VH1.com. For Your Consideration in all eligible categories.
When history repeats itself, or rhymes, it often does so because of certain enduring truths. One truth about CNN is that, despite branding itself as "the most trusted name in news"—and despite internal research which bolsters that claim—the network has struggled with conservative audiences for most of its history, and no goodwill Hill tour or rightward extension of the olive branch has ever really changed that. Perhaps that was pre-ordained by a conservative tradition of anti-media rhetoric dating back at least as far as Goldwater; perhaps it's due to Rupert Murdoch and Roger Ailes' visionary conception for a conservative news network that could upend mainstream media; perhaps it's due to CNN's own struggle to prioritize nonpartisan journalism over the moral preoccupations of a mostly coastal, mostly left-of-center staff. Whatever the case, it is the case.

If Isaacson faced a daunting task in restoring conservative trust in the pre-Iraq George W. Bush era, it's fair to say Licht may face an insurmountable challenge in our not-yet-post-Trump era, when Americans are being physically and digitally gerrymandered and conservatives have been conditioned to distrust the media and government—to the point that an actual majority of Republicans still doubt the legitimacy of the last presidential election. "Things have gotten much more partisan and tribal in 20 years," Isaacson said when asked to compare Licht's predicament to his own. "It's even harder."

Ostensibly, restoring CNN's reputation for nonpartisan, nontribal journalism is Licht's sole responsibility at the network. Both he and his boss, David Zaslav, have stressed that they're not concerned about ratings, and Zaz has even referred to CNN as "a reputational asset" rather than a purely economic revenue generator. Meanwhile, Malone, Zaz's mentor and fellow board member, said before the merger that "good journalism could have a role in the Warner Bros. Discovery portfolio," perhaps implying that anything other than "good journalism"—as he and his fellow board directors define it—might not.

The new mandate suggests that both Zaz and Malone believe CNN's long-term value depends not so much on ratings but on the integrity of the brand, which confers value on the WBD portfolio. In the immediate future, this will maintain the network's place in the cable bundle, and the lucrative multi-year licensing fees that offset advertising declines. In the not-too-distant future, CNN could be a meaningful differentiator for the company's omnibus streaming service. In the long-term, it could sweeten Warner Bros. Discovery's appeal to a potential acquirer. (I've been predicting for years that Comcast's Brian Roberts might one day make a play for WBD, as has Malone. My Puck partner William D. Cohan has a riveting piece on the topic.)

In the meantime, the ratings may matter more than Licht would like to admit. A recent Times report noted that CNN averaged just 639,000 total viewers in prime time last quarter—which, coincidentally, is a thousand viewers shy of the average primetime ratings that inspired Time Warner to fire Zucker's predecessor Jon Klein back in 2010. Like Licht, Klein had invested heavily in news coverage and analysis, rather than what he describes as "fireworks." CNN "should be profitable, but it's got to be prestigious," he told me this week, describing prestige as "a differentiator" for brands like CNN, NPR and 60 Minutes, and one that gave them "a highly defensible moat." He commended Licht for a career of "making information interesting," and likened that strategy to the one he himself had pursued nearly two decades earlier, noting that profitability increased under his watch.
ADVERTISEMENT

This year, CNN is on track to make less than $1 billion in profit for the first time since 2016. The arguably negligible profit miss isn't Licht's fault—he just got there, CNN has endured a tumultuous ownership and leadership change, they scrapped a costly CNN+ investment, ratings are down across the board, et cetera—but nothing about his early moves suggest there is plan to substantially grow the network's revenue in the years ahead. The Times cited a series of uninspiring revenue-generating ideas, like expanding in China (good luck) and growing its e-commerce business (come on). These efforts, as I first reported back in May, are being spearheaded by a friend of Licht's named Chris Marlin, a former executive at Lennar, the home builder, who has zero experience in media. And while a number of CNN's competitors are now under the management of M.B.A.s, these prospects seem particularly uninspiring. CNN+ may have been a boondoggle, but it has yet to be replaced by a coherent growth strategy other than muting the Breaking News banner.

Instead, it seems that CNN is at risk of becoming a glossy economic play for Warner Bros: in short, a reputational asset that will endure all kinds of operational efficiencies as Zaz embarks on his ambitious vow to Wall Street of delivering $3 billion in synergies across his portfolio and $14 billion in 2023 EBITDA. During the Zucker years, CNN effectively operated as its own company, which was perhaps a defensive mechanism to shield it from the shitstorm of two messy acquisitions. Now Zaz and WBD C.F.O. Gunnar Wiedenfels will likely reduce costs across the board, presumably touching everything outside of journalism, at least for now. As befits WBD's aggressive cost-saving strategy, CNN actually seems poised to maximize profitability through staff reductions on the business and operations sides in areas where there are redundancies with Discovery.

Say what you will about the Zucker era, and many do, but his tenure at CNN was built on a growth mandate—the notion of making the brand bigger and bigger and, frankly, fashioning a throne sufficient enough for himself, the former C.E.O. of NBCU. Now, CNN is getting smaller. Axios reported yesterday that Licht is even experimenting with the notion of not filling Chris Cuomo's vacant 9 p.m. spot with one host, but rather making it a multi-talent rotating format. Is that a strategy, or a cost-savings move? Sure, maybe it doesn't make sense to go after a Jon Stewart-type, but an utter lack of ambition in a network's key time slot begets a cascading set of other questions: If you do it at 9.p.m., why can't you do it elsewhere? You can bet that many people inside Hudson Yards are asking the same question.

"It's a challenge to get really good ratings without being hyper-opinionated and pushing people's buttons," Isaacson told me. "They want the CNN brand to stand for really good reporting, done fairly… and once they do that, they'll figure out how to make it a good business proposition—or they won't."

"Even if it's not a good business model," Isaacson added, "at least they won't have fucked up one of the world's most important news brands."
FOUR STORIES WE'RE TALKING ABOUT
Did McConnell Blow It?
Tara and Teddy detail how the Republicans are nuking their '22 Senate fantasies
TEDDY SCHLEIFER

Pelosi's Cold War
Notes on the speaker's Taipei visit and the paradox waylaying the Griner negotiations.
JULIA IOFFE

Nancy's Napa Bacchanal
On the coming Pelosi-sized hole in Dems' fundraising and Thiel's G.O.P. shadow project.
TEDDY SCHLEIFER

The Plepler Riddle
Black Bird might be the breakout show of the summer, so why is it so hard to find?
JULIA ALEXANDER
You received this message because you signed up to receive emails from Puck

Was this email forwarded to you?

Sign up for Puck here

Interested in exploring our newsletter offerings?

Manage your preferences

Puck is published by Heat Media LLC

227 W 17th St

New York, NY 10011

For support, just reply to this e-mail

For brand partnerships, email ads@puck.news