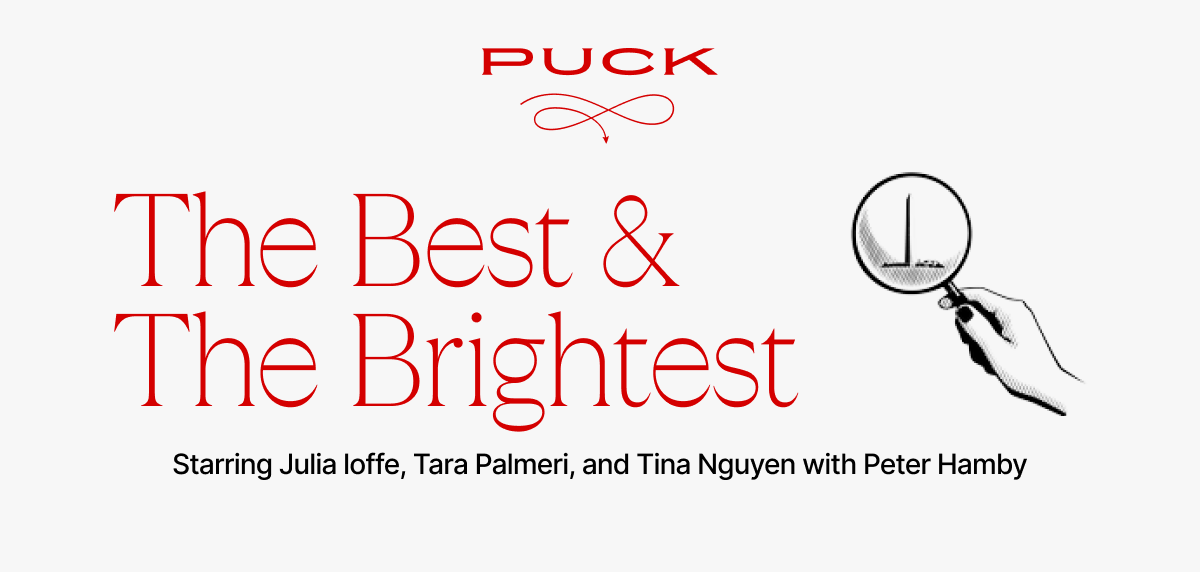 Hello, and welcome back to The Best & The Brightest, foreign policy edition.
Before we get to the main event, I wanted to give you a brief update on Wall Street Journal reporter Evan Gershkovich, who has been held in one of Moscow's most notorious prisons since he was detained on March 29. Unfortunately, from what I'm hearing...
Can't see the full story?

You're receiving the free version of The Best & The Brightest at . For full access to Puck, and to each of my colleagues, you can
subscribe here.
If you've been anywhere near Washington in recent months and spent any time talking about Ukraine to any of its foreign policy wonks, you will have heard the term "Israel model" bandied about. The idea began circulating before NATO's Vilnius summit last month in response to the conundrum in which the...
FOUR STORIES WE'RE TALKING ABOUT

Need help? Review our FAQs
page or contact
us for assistance. For brand partnerships, email ads@puck.news.
You received this email because you signed up to receive emails from Puck, or as part of your Puck account associated with . To stop receiving this newsletter and/or manage all your email preferences, click here.
Puck is published by Heat Media LLC. 227 W 17th St New York, NY 10011.