Good evening, I'm Dylan Byers.
Welcome back to In The Room, my biweekly private email on the inner workings of the American media industry. Tonight, some informed observations on the year's early developments and emerging storylines, from ABC News and ESPN to Axios and the Atlanta Journal-Constitution.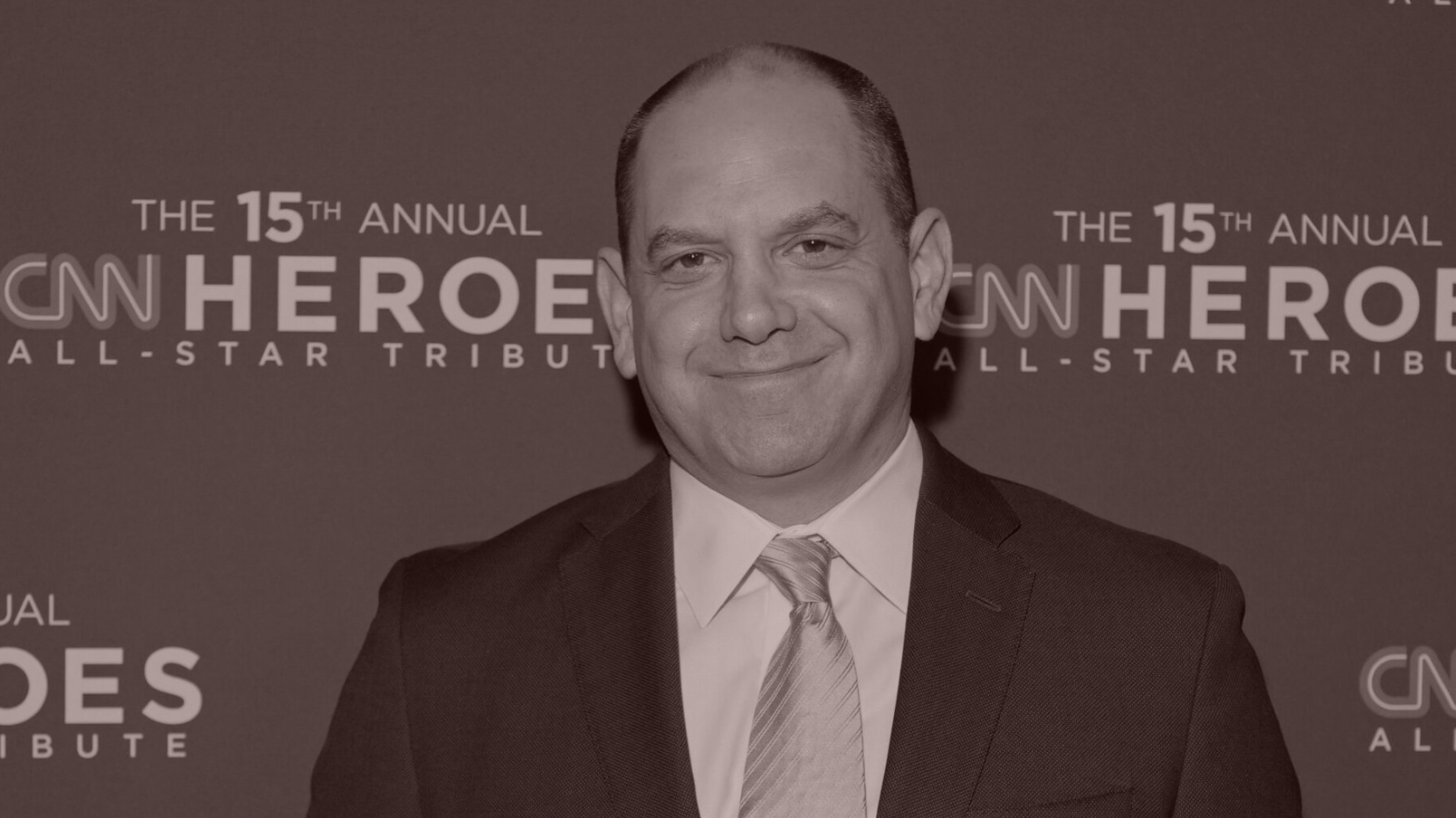 Morse Code
News and notes on the biggest media stories of the year thus far—Barbara Walters' underwhelming tribute, 'GMA3' questions, The 'MNF' tragedy, and a talmudic reading of Andrew Morse's new gig.
Barbara Walters would not have been pleased. The legendary newswoman, who passed away last week at the age of 93, cared deeply about every detail of her work—"every single video edit, soundbite, graphic, and music cue," as one veteran media executive put it—and of her reputation, too, obviously. Her career was brilliantly choreographed—the Castro interview; Gaddafi; Lewinsky; Christopher Reeves after his tragic accident; Donald Trump, while airborne, grilling him on his finances; the 20/20 years shouldering the burden for Hugh Downs; The World's Most Interesting People; The View; etcetera—and she became that rare broadcaster who transcended to a level of fame beyond most she interviewed.

When the day of her death inevitably arrived, she would have rightly expected her passing to be a national news event, the media industry's equivalent of a papal funeral, complete with multiple primetime specials acknowledging her unrivaled position as a pioneering figure in journalism who achieved celebrity status in her own right, and, most impressively, sustained it for six decades. But some things are out of anyone's control. Walters passed on the Friday before New Year's Eve. News of her death was reported on ABC, her near-lifelong home, by Phil Lipof, a little-known correspondent who was filling in on one of the least-watched days of the year. The network ran two specials on Sunday, also one of the least-watched days of the year, though by that point news of her death had been somewhat overshadowed by the death of an actual pope: Benedict XVI.

"She would have cared enormously about when she died and which ABC News show and anchor would break the news to the world," the executive said. "She would have been aghast at dying on a holiday weekend at the end of the year with only a substitute anchor standing by and with no audience or fanfare. And she would have been very angry that Pope Benedict died within hours, stealing precious airtime and attention. …Every detail mattered. Always. For sixty years. That's what made her truly great. That's what made her endure and dominate."

Alas, her passing, while covered extensively by her friends and colleagues in the media, and most notably by her co-hosts on The View, happened while everyone was away on vacation, including Kim Godwin, the head of ABC News, who has been criticized for her promotion of a work-life balance that favors the latter. And so ABC News rolled the prepackaged obit, and life rolled on into 2023.
Disney Television's Long Year So Far
The year is indeed off to a strange start in the media industry, and much of what little activity there has been seems to be taking place at Disney Television. One week before Walters' death, Dax Tejera, an ABC News executive producer, died tragically of a heart attack at age 37. Godwin's public statements about Tejera's love and dedication to his work and family would become more complicated in the new year when it was revealed that he and his wife had left their two children, ages five months and two years, alone in a hotel room for hours while they went out drinking and dining before the tragedy took place. Tejera's wife would later be arrested on child endangerment charges, thrusting ABC News back into the tabloids, including a full-page spread in today's New York Post.

The other media story still in the tabloids, of course, is the affair of GMA3 co-hosts Amy Robach and T.J. Holmes. One month after their suspension, the two still have no clarity about their fates at the network, let alone the status of the investigation into their affair, a source familiar with the matter told me. Much of the internal criticism over the handling of the matter is still being directed at Godwin, as was the case when I reported on this a month ago. Their affair wasn't her fault, obviously, but her clunky handling of the mess—letting them stay on the air and essentially laugh off the controversy, before suddenly yanking them to purgatory—frustrated colleagues, while reminding other veterans that running a news division often comes down to managing the non-news aspects of the job.

Meanwhile, the biggest national news story of the year thus far has become the tragic collapse of Buffalo Bills safety Damar Hamlin on Monday Night Football, an event that forced ESPN to transform in a moment from a sportscaster into a breaking news channel helmed by former athletes-turned-broadcasters who were understandably wrought with emotion. The network, to its credit, was cautious in its handling of the event, and quick to recognize that the possible life-or-death situation on the field mattered far more than any analysis of the game and when it might resume (the National Football League may or may not have dragged its feet a little more in that regard, though details are still emerging).

Either way, the question of how to cover the resumption of the NFL season this weekend, and what to do the next time something like this happens—older viewers would recall the horrors of Dennis Byrd and Darryl Stingley—is now a challenge for Disney and all of the league's media partners. Meanwhile, ESPN chief Jimmy Pitaro is gearing up for the College Football Playoff Championship Game on Monday in Los Angeles. I am told he will host a limited investor event here, where questions will likely turn away from the Hamlin tragedy and back to more evergreen business matters: When will ESPN go direct-to-consumer? Will Disney spin it out? How much are they willing to pay for the NBA?
In Washington, the historic House leadership stalemate—Kevin McCarthy has now lost six consecutive votes for speaker (and counting, depending on when you're reading this)—is fast cementing Punchbowl's status as the "it" D.C. mediaco now that the Washington Post is in disarray and Axios has rapturously ascended via its sale to Cox. While every other media company was investing heavily in Trump, Punchbowl's co-founders made a bet on Congress, recognizing that the real action in Washington is almost always on the Hill.

The bet paid off almost immediately, but the McCarthy saga has made that clear to a wider audience. Surely, as the Times considers future acquisitions, and the Post comes to terms with the fact that it must be more acquisitive, Punchbowl will be at the top of their wish lists. I imagine Axel Springer already has it circled.

One final emerging media storyline of 2023 concerns local journalism. On Wednesday, The Atlanta Journal-Constitution announced that former CNN chief digital officer Andrew Morse would become its president and publisher, with a mandate to transform the South's largest newspaper brand into a robust digital business.

At a glance, it may seem curious that Jeff Zucker's former No. 2 would decamp for a second-tier newspaper company. Upon closer inspection, Morse's hire is yet another signal from Cox Enterprises, the paper's owner, that it intends to invest heavily in local journalism at a time when that business has been decimated by the shift to digital. Cox recently acquired Axios, which has also invested heavily in local, for $525 million, and they seem to have given Morse ample runway to overhaul the business. There is every reason to believe that Axios and AJC will align their efforts over time, and it's possible Axios could take control of AJC at some point down the line. Some have speculated that Morse might even be in line for the top role at Axios one day in the event that Jim VandeHei leaves or moves upstairs to Cox—he did just sell the company, after all—but I'm reliably told that's not happening. Still, not bad to have him in the tent.

Whatever you make of Morse's move, you can hardly blame him for getting out of the TV game. As I wrote last month, the television news business is a pretty depressing place these days, all the way down to CNN anchors being prohibited from drinking on New Year's Eve—a decision that Chris Licht got pilloried for by some of the network's guests that night (the guy can't catch a break). When not managing talent scandals, the leadership job is often about managing the industry's inexorable decline—which may explain why those jobs are now populated more by deft careerists than visionary creatives.

So if you're a still relatively young, ambitious executive who understands where the industry is headed, why not try your hand at growing an old newspaper's digital business and positioning it for an Axios-led future? Seventy years ago, when Barbara Walters was logging her first producer credit for a 15-minute children's program called Ask the Camera, directed by none other than the legendary news executive Roone Arledge, the one and only Dinah Washington released TV Is the Thing. Seventy years on, Walters is gone and TV is decidedly no longer the thing. Onward.
FOUR STORIES WE'RE TALKING ABOUT
S.B.F. Subpoena Paranoia
'Tis the season… for door knocks from prosecutors and document-retention orders.
TEDDY SCHLEIFER

Zelensky's Long Year
Discussing Zelensky's extraordinary transformation and Disney's I.P. legal battle.
PETER HAMBY & JULIA IOFFE

Scalise Politesse
Notes on the political cage match unfolding under the dome.
TARA PALMERI

Need help? Review our FAQs page or contact us for assistance. For brand partnerships, email ads@puck.news.
Puck is published by Heat Media LLC. 227 W 17th St New York, NY 10011.