Welcome back to The Best & The Brightest. Teddy Schleifer at the controls today as my friend Julia finishes her book. To get all my reporting on the intersection of politics and philanthropy, you can sign up here.
This evening, some scoops from around the world of political fundraising: fresh intel on a new congressional investigation into Sam Bankman-Fried; details on Nikki Haley's upcoming fundraising trip to California; just how much Reid Hoffman spent on tonight's mayoral election in Denver; and some perspective on Jack Dorsey's perplexing endorsement of Robert F. Kennedy Jr.
But first…
A blast email to alumni of the Bill and Melinda Gates Foundation with the subject line "Let's get back together" caused a few chuckles today when the sender ("Bill & Melinda Gates Foundation Alumni Network") got cut off in some people's email clients after the word "Gates." "My first thought when I saw the subject line in this email from "Bill and Melinda" was not an alumni reunion event," a friend texted me with a screenshot of how it appeared in his inbox preview. No, they are not getting back together, alas. But the alumni event is next month.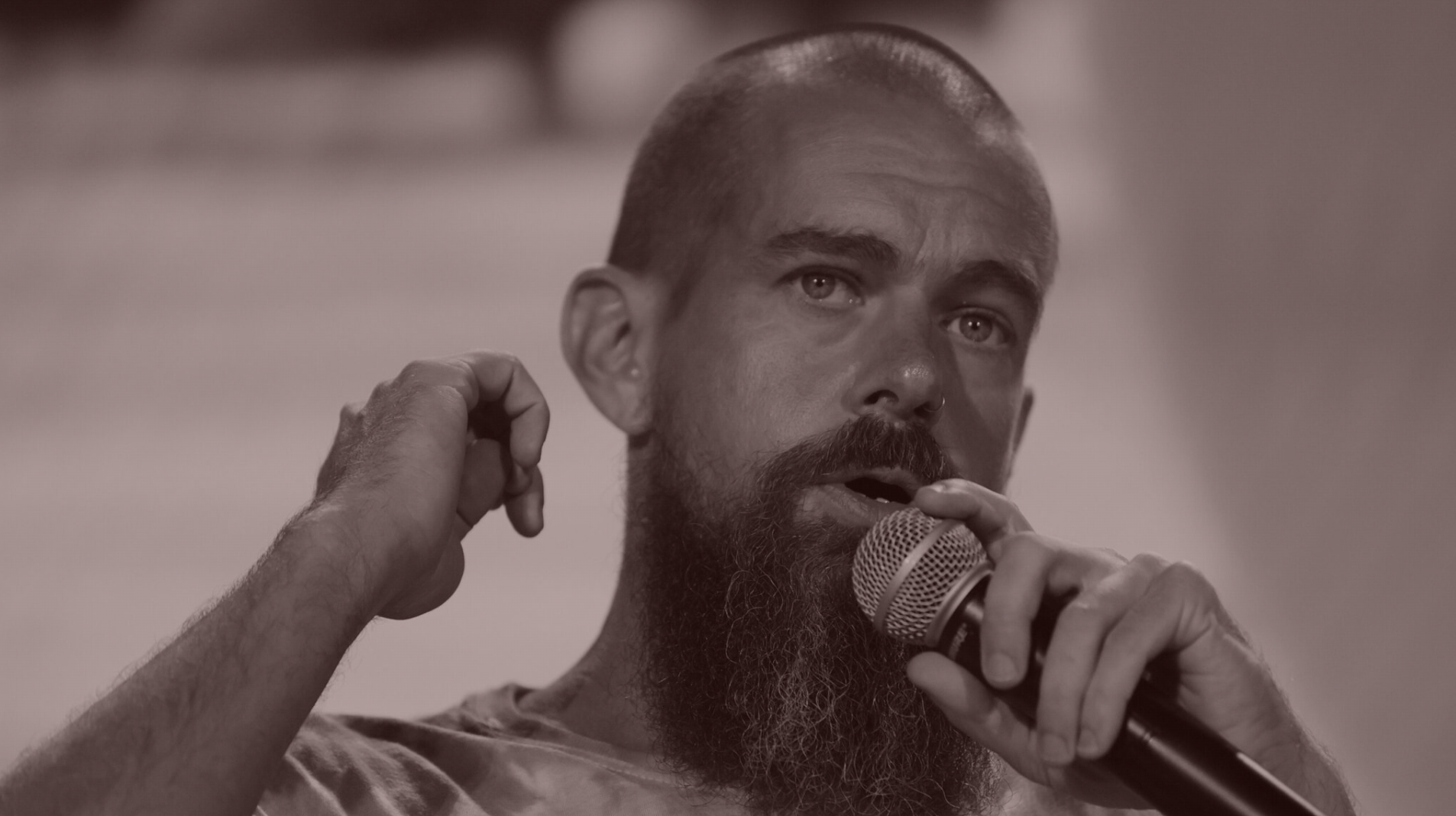 Jack & Bobby 2.0
News and notes from around the political donor universe: a Reid Hoffman controversy in Denver, Tim Draper's Haley endorsement, and Robert Kennedy Jr.'s new money buddy, Jack Dorsey.
There are numerous chroniclers of the Sam Bankman-Fried story: Journalists like Michael Lewis and myself; FTX bankruptcy lawyers at Sullivan & Cromwell; and even S.B.F. himself, courtesy of his friends at Substack. Now, a new chronicler may enter the scene: the United States Congress.

The House Financial Services Committee, which invited S.B.F. to testify in mid-December (before prosecutors indicted him on the eve of his testimony), has been quietly interviewing witnesses in recent months, including FTX executives, as part of an investigation into what happened at the crypto firm. Some requests for interviews have already gone out, according to people involved in the matter, in pursuit of what could become a formal congressional report.

A spokeswoman for the committee, Laura Peavey, confirmed that these sessions have been taking place. "The Financial Services Committee is conducting interviews with witnesses as part of its bipartisan investigation," she told me in a statement. "A report may be produced to present the findings, but the final product is still under consideration."

Let's be real: A congressional report on FTX is likely to be read only by the real insiders, not become a pop culture bombshell like the Mueller Report or 9/11 report. But maybe Congress could use its leverage—and subpoena power—to uncover some new scoops that the media alone can't produce. The committee has said that it will work towards a "legislative outcome" to prevent another collapse.

The most important chroniclers of the S.B.F. story, of course, are federal prosecutors, whose narrative will be validated by a conviction. They'll need some new authors: On Tuesday, one of the lead prosecutors behind the S.B.F. case, Andrew Rohrbach, gave notice to the court that he is resigning from the Southern District of New York.
Haley's Man in the Valley
As Bankman-Fried falls, another crypto billionaire (or centi-millionaire, anyway) rises. Well, Silicon Valley scion Tim Draper has always been in the picture, but he is now officially backing Nikki Haley for president, per an email he sent to friends and political contacts on Sunday evening and Monday morning. "I have scanned the field and have decided to support Nikki Haley for President. She is female, believes in the free markets and has true international experience," he wrote.

How significant is Draper's support? He is, of course, an oddball, and it can be hard as an observer in 2023 to disassociate him from his hideous Bitcoin ties, his philanthropic peccadillos, and his ferocious defense of Elizabeth Holmes. But he is predisposed to spending massive amounts of money to accomplish his political goals—whether they are zany as a ballot proposition to split California into multiple states, or his more conventional plans, like the $20 million or so he spent a few decades ago to unsuccessfully push for school vouchers in the state.

Draper, after all, comes from a famous family that practically invented modern venture capital. Setting aside Theranos, and whatever is going on with his investment in Coinbase, he is very rich. So the fact that he is backing Haley is significant, partly because he could help finance a Haley super PAC. "The US seems to find the President we need at the time. I think we need Nikki now," Draper told me.

Other prospective Haley backers mostly come from Wall Street: Haley, a pro-Israel, traditionally free-market conservative, is a favorite of the Paul Singer-backed donor network American Opportunity Alliance, and it will be fascinating to see how much they go to bat for her in the months to come. But Haley should not want for money here in the Bay. As I've previously reported, venture investor and one-time SPAC king Chamath Palihapitiya is behind the candidate and prepared to spend.

The Draper event is but one stop on a larger West Coast money-raising tour. Haley has at least six fundraisers scheduled in California from June 11 to 14, per invites I've seen. On the 11th, she'll be toasted by Arun Agarwal in Palos Verdes Estates. On Monday the 12th, she'll be at the slightly fussy BOA Steakhouse on Sunset in West Hollywood, fêted by real estate developers Simon and Daniel Mani. On the 13th, she'll be in Orange County for a Newport Beach luncheon for a packed event with a dozen or so co-hosts (they're mostly no-names, but ask me for the invite); and then on the 14th, she'll be up in the Bay for the Draper event; and a roundtable with Venkat Shukla; and then on to Napa for a dinner hosted by Claire and Steven Stull at their fabulous 40-acre estate.

Indeed, the Haley trip comes amid an absolute mad dash for money across Silicon Valley: A few days after Haley, Tim Scott and Ron DeSantis will both be all over the Bay Area. Meanwhile, Jill Biden is in Marin County on the 13th, hosted by increasingly active fundraiser David Rusenko, per an invite, and Joe himself probably will end up in the Bay around that week, too.
A New Hoffman Micro Drama
Speaking of Biden's big backers: Progressive mega-donor Reid Hoffman is used to being a bogeyman for Republicans, and back in the early days of the Trump presidency, a soft target for some Democrats, too. But you probably haven't been paying attention to his controversial role in the mayoral election in Denver, which takes place today. Hoffman has put an extraordinary $1.8 million into the race, fronting the money behind a super PAC that is backing Mike Johnston, a former state legislator. That money, according to some estimates, is "probably the largest single contributor for a candidate in one election in Denver history."

Hoffman goes way back with Johnston, a prominent school reform advocate who is popular with those in Silicon Valley billionaire-dom who drink that flavor of Kool-aid. Hoffman, in a LinkedIn post the other month, called Johnston a "friend" and "one of the most creative and courageous political entrepreneurs I've worked with." He previously raised money for Johnston's unsuccessful 2018 gubernatorial race.

Johnston's opponent, Kelly Brough, has blasted Hoffman and another big Johnston donor, Mike Bloomberg, in the final days of the election as "coastal billionaires" who have no place in Denver politics. In fact, Brough called a press conference in front of the Capitol the other day to go after them. "It's shocking and it's not fair to Denver voters. Races should be won based on people locally saying, 'This is what we care about. This is our city,'" she said. A surrogate at the presser went further: "How can Reid Hoffman be [Johnson's] best friend and yours too?" Hoffman didn't return a request to comment on the attacks he's facing these days.

Then again, while Denver is clearly a priority, it is also a diversion: Hoffman has his eyes trained on the national conversation and on ousting Trump. He is expected to be among the hosts for the upcoming Biden swing through the Bay Area, which is still expected to be around June 19 and 20.
I guess I shouldn't be so surprised that Jack Dorsey is a Robert F. Kennedy Jr. guy. Dorsey politics have always been anti-establishment above all else, with a particular interest in radicals who challenge the party's progressive-ish gospel. Dorsey cultivated a reputation during his time at Twitter as more serious about racial justice than your standard white tech C.E.O.—he famously marched at Ferguson, near where he grew up in St. Louis, and he proudly adopted the "woke" language, crafting #StayWoke T-shirts that Elon Musk would eventually mock.

But Jack hasn't been that political: I reported at my old gig that while he loved Tulsi Gabbard's anti-war sensibilities, he turned her down when she asked him to host a fundraiser for her in the middle of the 2020 primary. So his recent utterances over the last few days, especially at a time when the former Twitter C.E.O. doesn't speak up publicly about much of anything, have been revealing. "Open the Democrat primaries and debates. This isn't fair to anyone," he tweeted when he saw that viral video of Joe Biden falling down the stairs. A few days later, he was pitching R.F.K. to his 6.5 million followers. "He can and will," Jack tweeted, with a link to a Fox News hit in which Kennedy "argues he can beat Trump and DeSantis in 2024."

In recent replies to random followers, Jack has said that the D.N.C. was "more irrelevant by the day" and that they "probably" would suppress R.F.K.'s support but "also maybe they won't matter." The man is a true believer—give him that. "Voice is an issue and he tends to over-index too much on tree hugging," one follower told Jack. "Voice is a super power and set[s] him apart," Jack replied. All day on Monday, Jack was retweeting content from Kennedy's recent Twitter Space with Elon and David Sacks, joining the ascendant chorus of Silicon Valley leaders who seem determined to sow chaos in the Democratic primary and make trouble for Biden.

Of course, the story of the moment to me in Silicon Valley donor politics is not the steady drumbeat of progressivism: It is the ascendancy of the right, or at least of the anti-left. Of the backlash to progressivism. Sure, your average V.P. at Google or whatever is still a liberal who believes in abortion access, stopping climate change and combating gun violence. But the power in elite circles is trending rightward, and we'll see more gambits this cycle from Jack, Elon and Sacks & Co., soon.
FOUR STORIES WE'RE TALKING ABOUT
Endless Wintour?
On the power struggles inside Condé.
PETER HAMBY & LAUREN SHERMAN

President Dimon?
On the inside chatter percolating around the Core Club set.
WILLIAM D. COHAN

Need help? Review our FAQs
page or contact
us for assistance. For brand partnerships, email ads@puck.news.
Puck is published by Heat Media LLC. 227 W 17th St New York, NY 10011.