Good evening,
Welcome back to The Washington Mall, and a sincere welcome to the newest members of this community. In today's email, I focus on the latest agita emanating from Biden's White House and reveal the surprising power-mentoring in the Democratic caucus, ripe with ulterior motives and nimble political opportunism. Mentioned below: Steny Hoyer, Wes Moore, Biden, David Axelrod, Secretary Buttigieg, Ron Klain, Jen Psaki, Symone Sanders, Herschel Walker, and many more.
As usual, keep the feedback channels open by responding directly to this email.
Best,
Tara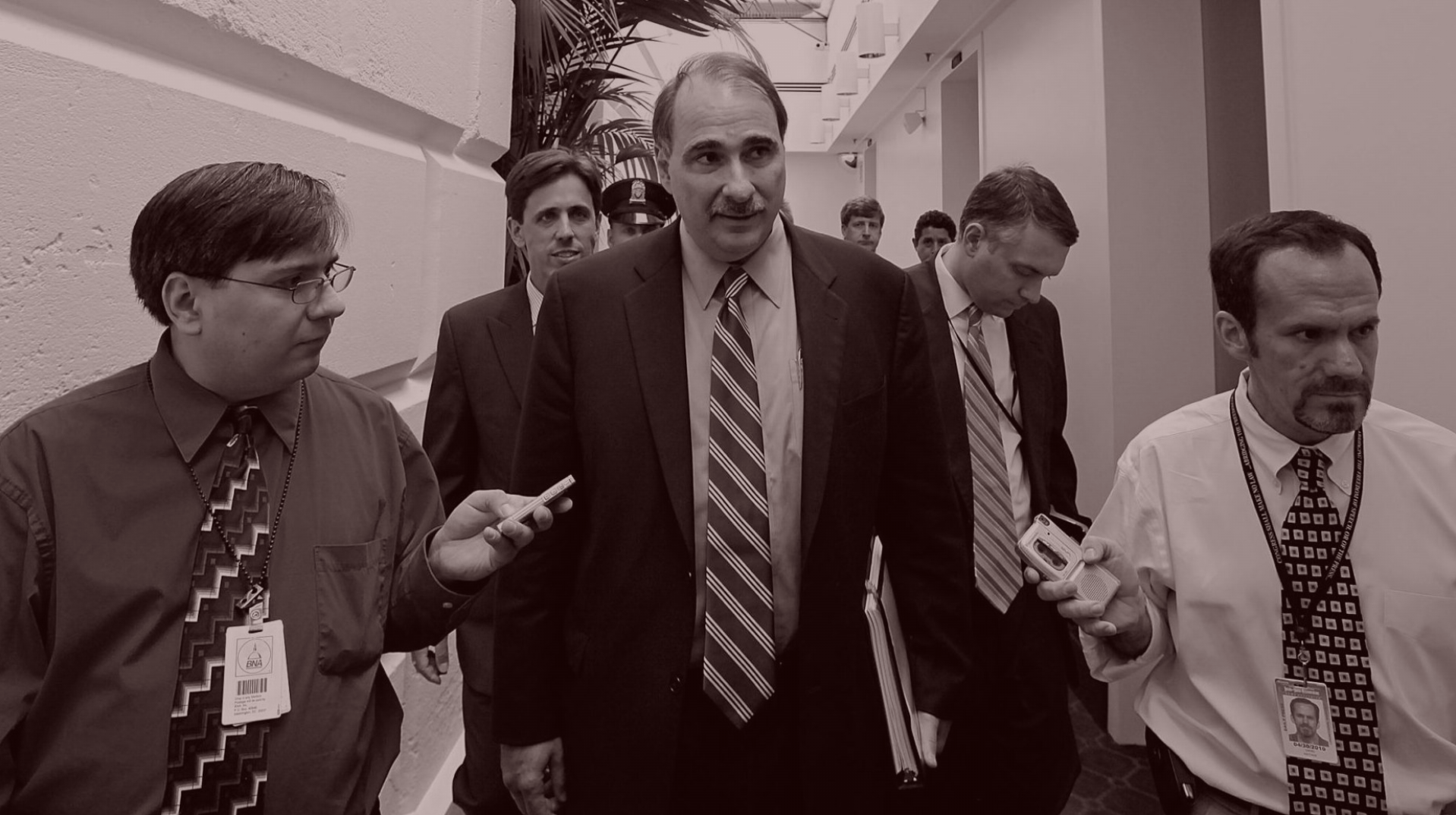 Steny Hoyer's T Word & Axelrod Fatigue
David Axelrod, the ex-Obama adviser turned CNN gadfly, has been giving Biden's comms shop indigestion—and a gnawing sense of pique. Meanwhile, aging Democratic leaders, scrambling for relevance in a post-Pelosi world, have become entranced by a potentially "transformational" political newcomer.
Allow me to begin by stating the obvious, a truth well-known by members of both parties in this town, by the media, and members of Congress: the White House is a very sensitive place. Despite Joe Biden's experience, sangfroid, and decision to run on a healing message, the people around him operate with a competitiveness and message obsession. I should know, I've been on the other end of their nasty-grams. Unless your take is positive, one often hears from the comms shop, you're out of touch with reality. Aides are desperate for some validation. But for all of their deep inhales and protestations that "Twitter isn't real life," (even as Ron Klain continues to be a prolific tweeter), they are constantly keeping score. And there are few pundits who piss them off more than David Axelrod.

Axelrod and Biden obviously have history. The former helped navigate Barack Obama's then-unlikely ascent in 2008, vanquishing Biden's candidacy in the process, before working together in the team-of-rivals administration. As perhaps the most valuable aide to Obama, outside of Valerie Jarrett, Axelrod was able to exit early-ish, after helping run the successful re-election effort. He subsequently shaved his mustache and opened the glamorous and high-minded Institute of Politics at the University of Chicago while he dabbled in the promiscuous arts of economically-driven post-political life: He worked on a British election, founded a messaging shop, started a hot podcast (though not as hot as the other Obama alums), wrote a book, started another pod, and became a ubiquitous figure on CNN, where he was often one of the most cogent and sober critics of Trump.

During the run-up to 2020, however, Axelrod seemed to view the presidential aspirations of Biden as dimly as their former boss once did. When Biden announced his candidacy, Axelrod and the Pod Save America dudes were actually more excited about Pete Buttigieg, who they saw as a more Obama-esque, "transformational" figure. Jen O'Malley Dillon, an Axelrod mentee, ran Beto O'Rourke's campaign. Axelrod, who first detected Obama's promise, leaned in to his ability to spot the next candidate with T-word vibes, and he sufficiently made his feelings known.
ADVERTISEMENT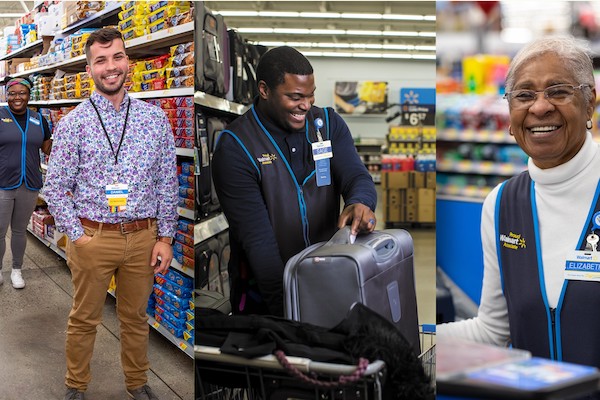 Through the College2Career program, college students and recent graduates are trained in the classroom and in Walmart stores. With mentorship from company leaders, they become emerging coaches – a salaried member of store management starting at $65,000 a year. With the need for store managers on the rise – a position that pays $210,000 per year on average – this program is seen as a pipeline to develop and retain high-potential talent at Walmart. College2Career is designed to move emerging coaches to store managers within two years. Learn how Walmart is creating a path of opportunity for their associates.

Even after the primary, Axelrod's suspicions hardly mellowed. He mocked an early Biden debate performance, calling him "confused" and "part of the past." His criticism led Biden's granddaughter Naomi to call him a "jerk with a microphone." By May 2020, he and fellow Obama super-aide David Plouffe wrote a tsk-tsk-ing and slightly patronizing op-ed in the Times outlining how Biden could defeat Trump—a strategy, naturally, that called on him to transcend "beyond the basement tapes" that the pandemic had made a necessity. His February guest essay in the paper, Mr President, It's Time for Some Humility, drove people in the White House nuts.

More recently, he was brazenly quoted in the paper of record explaining how Biden's age has become a legit concern—itself an obvious point, but one that the spin masters at the White House comms shop breathlessly strike down with full force. The money shot was particularly brutal. "He looks his age and isn't as agile in front of a camera as he once was," Axelrod said, "and this has fed a narrative about competence that isn't rooted in reality." It doesn't take a genius to discern why he drives them so nuts. (The White House did not respond to my request for comment.)
Axelrod's critiques may simmer at a more primal level, too. As the former poobah of Obamaville, some current senior staffers aren't merely annoyed by his lack of loyalty, but also his inability to confer the respect some believe they deserve for defeating Trump. His CNN critiques also seem to get under their skin more than they should, perhaps evidencing Biden world's general inferiority complex around team Obama, that they never really took their guy seriously. "​​Biden people are annoyed because Axelrod and Biden have a relationship. It's not like it's Paul Begala; they were literally in the White House together," said a Democratic operative close to the White House. "Axelrod knows Biden, which is why it makes the burn stronger." (My old colleagues at Politico have also explored this fascinating psychological dynamic.)

One Biden-friendly Democratic strategist spoke for some when suggesting that Axelrod's criticism was motivated by his own self-interested posturing as an impartial, and thus eminently bookable, player in the post-Jeff Zucker, centrist-leaning CNN. "The only way Axelrod continues to have a job is if Democrats implode and are looking like a bunch of idiots, the networks have him on and he gets to snipe from the rooftop," said the strategist. "If the Democrats lose in 2024, he'll be the commentator talking about how bad the Democratic strategy was. And then in 2026 or 2028, it will be about choosing the next transformational figure."

And while Biden loyalists can argue that Axelrod is politically irrelevant, he has 1.4 million twitter followers and his CNN zingers are frequently featured on FOXNews.com. The site recently posted a full clip of his riff with Jake Tapper regarding how the inflation crisis was making it seem that Biden was not in command.

Axelrod, for his part, is very much in command of the second, more lucrative phase of his career in politics, following in the footsteps of twanged Clinton duo Begala and James Carville. After the White House, top officials generally score big amorphous policy and P.R. jobs in the private sector, like Jay Carney and David Plouffe, or they get paid to play themselves on television. And as much as this might infuriate Bidenworld, they'll get it soon enough. Former Biden aide Symone Sanders has a weekend show on MSNBC where she's getting her sea legs. But all eyes are on Jen Psaki, who called into MSNBC last week with her take on how the administration was handling Biden's big Covid announcement. She was complimentary and offered strategic advice on how they should continue to manage the crisis. How long before Psaki, who learned a thing or two from Axelrod during the Obama years, realizes that she might have to take a more critical eye of her former boss, whose approval numbers are in the 30s, to stay relevant among the lefty audience watching MSNBC?

The only other person starting to creep up on Axelrod is another former Obama alumni, Larry Summers, whose relentless victory lap message about how Biden has been wrong on inflation has the White House racing to offer bookers their own economic experts to fill the void on the daytime cable and network shows.
House Majority Leader Steny Hoyer, now a spry 83, occupies an unusual position both in the political firmament and within his own caucus. Not long ago, it was considered self-evident that a series of cascading events would reshape the Democratic party, in general, and life in the House, in particular: owing to Biden's unpopularity and historical trends, the Republicans would retake the lower chamber; Nancy Pelosi would retire after an historic tenure rather than grow restless on the backbenches; and her lieutenants, such as Hoyer and Jim Clyburn, would make way for a new generation of leaders, such as Hakeem Jeffries.

So far, it doesn't look like it will play out that way. Anyone who has spent time in Washington well knows that those who have had power, especially legislative power, can have a hard time easing their grip on the greasy pole. Rather than elegantly step aside, Hoyer and Clyburn are positioning themselves for leadership positions in a post-Pelosi universe. And Hoyer, who has represented Maryland's 5th District for 41 years, may have found himself an important and unlikely ally as he navigates his future.
ADVERTISEMENT

The avuncular congressman had publicly articulated that he wouldn't be endorsing anyone in Maryland's gubernatorial primary. It was a sticky situation, of course, and perhaps a workaround for not tossing his weight behind Tom Perez, the high-on-promise but less-high-on-other-things former D.N.C. chair. Pelosi, Baltimore royalty, had also previously endorsed Perez, making it even more sticky. But then Hoyer fell in love with a candidate half his age, who forced him to renege on his promise and go in whole hog: Wes Moore, the brilliant and handsome 43-year-old Rhodes scholar, paratrooper, best-selling author, Oprah channel host, and Robin Hood Foundation C.E.O. who can probably text with every major Wall Street donor on Earth, but who has never held public office. "We were both commenting at how skillful Wes is," Tom McMillen, the former congressman from Maryland, recalled to me regarding his conversation with Hoyer at the D.C.C.C. about the endorsement, which arrived in late April. "He said that he thought Wes had the best chance to win the primary and, well, a lot of that had to do with Steny's endorsement."

It wasn't just a game-changing endorsement that Hoyer offered Moore. Hoyer was also on the ground campaigning, speaking at rallies and fundraising for the candidate including Hoyer's annual Bull Roast, who fought a close primary race against Perez and will now face off against Trump-backed challenger Daniel Cox in a general election in a very purple state where Republican governor Larry Hogan is stepping down, due to term limits, at the peak of his power and popularity.

But Hoyer, canny as ever, is also enjoying the refracted glow of Moore's youth and intoxicating charm. In fact, in the two days since he won the primary, the word "transformational" is already being bandied about Moore, a reflection of his well-executed and Hoyer-assisted aspirational campaign with sharp messaging on education and poverty. "The Democrats, the D.C.C.C., have been trying to get him to run for office since 2008," said a senior Democratic operative. "He's the future, the hope. He will raise an insane amount of money, he will destroy the Republican, and they will immediately start talking about him for president."

Indeed, the T-word is now being bandied about with increasing regularity. "Steny has put a lot of eggs in Wes Moore's basket, he's a rising super star," said another strategist. "He's been on the ground campaigning for him, Steny is grooming Wes Moore, playing the long game much like Dick Durbin did with Obama."

It is a bit laughable to think of an 83-year-old politician playing the long-game, but if Moore can handle the hype (he'll likely face scrutiny over the facts in his memoir) and, say, earn a prime-time speaking spot at the Democratic National Convention, then Hoyer will have sufficiently proved that he still has the juice. He'll have the access that he never enjoyed under Pelosi, and the patina of a kingmaker. It may all still sound a bit far-fetched, but what is Washington if not a utopia for the fertile imaginations of optimistic dreamers.
Last week, I reported that Herschel Walker was seeking out some of the top battle-tested political hands in D.C. to help turn around his embattled campaign, and that many of said battle-tested hands worried that the former running back was an undisciplined, paranoid, and unfixable mess. His abysmal polling and the prospect of voters splitting the ballot—voting to reelect Republican Governor Brian Kemp and Democratic Senator Raphael Warnock—has the collective G.O.P. breaking out into cold sweats over the possibility that they might somehow actually do the unthinkable: lose the Senate because of the impotence of Walker, Dr. Oz, and other Trump-backed candidates.

But a reader who has known Walker since his Heisman days at the University of Georgia sent me some thoughts on some of Walker's natural political ability. "I was on the faculty at the University of Georgia when Walker was playing there," Joseph Luchok, a retired professor, wrote to me. "Our department secretary broke her arm. Walker had a class in the department and heard about the wrist. He soon went into the department office, spoke with her, and signed her cast. A Walker like that is one who might win an election."

Perhaps Luchok is right—retail politics might be the cure for Walker as he struggles to stay on message. But as charming as he can be on the stump, he can also be completely incomprehensible. (Check out the video of him discussing air pollution, where he manages to be both.) And, of course, Walker has more serious baggage as well, most notably the accusation by his ex-wife of domestic violence and mood swings, which Walker has attributed to his dissociative identity disorder.
FOUR STORIES WE'RE TALKING ABOUT
Elon's Mykonos Hosedown
Jon and Teddy spiritedly discuss Ari Emanuel's abs and Elon Musk's endgame.
THEODORE SCHLEIFER

The Dead Cat Bounce
Notes on the Elon-Twitter suit and recession anticipation.
WILLIAM D. COHAN
You received this message because you signed up to receive emails from Puck

Was this email forwarded to you?

Sign up for Puck here

Interested in exploring our newsletter offerings?

Manage your preferences

Puck is published by Heat Media LLC

227 W 17th St

New York, NY 10011

For support, just reply to this e-mail

For brand partnerships, email ads@puck.news