Hello, and welcome back to Tomorrow Will Be Worse!
Heads-up: today's dispatch will be a bit shorter because I'm working on a bit of a monster feature for next week, so stay tuned for that. Before we dig into it, though, just a friendly reminder, once again, that in less than a month, TWBW will become part of the brand new and very shiny The Best & The Brightest, a week-long newsletter from the all-female D.C. bureau of Puck, featuring Tara Palmeri on Mondays and Thursdays, Tina Nguyen on Wednesdays, and yours truly on Tuesdays as usual (plus the occasional cameo from the one and only Peter Hamby).
And! If you still aren't sure of what to get your loved ones for the holidays this year, may I suggest a nifty Puck gift subscription? I mean, who wouldn't want a gift that gives punch, verve, and inside knowledge for 365 days a year? Email fritz@puck.news and tell 'em Julia sent you.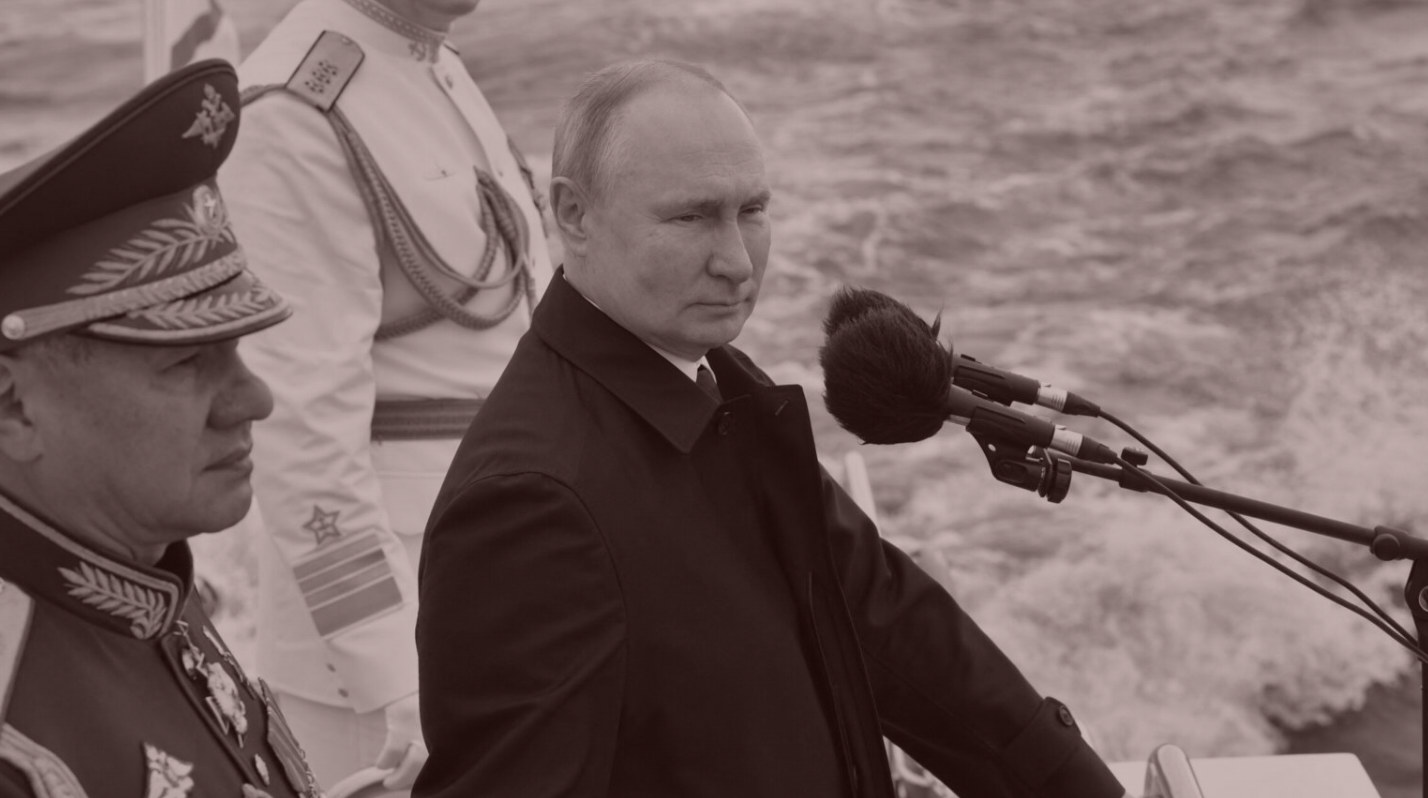 Putin's Shadow Fleet
The West's blunt new economic policy, designed to starve the Russian petrostate of its lifeblood, could be the end of the global oil market as we know it. The battle of wills is just beginning.
On Monday, after months of brainstorming and weeks of internal haggling, the European Union, along with the G7 and Australia, finally
snapped
into place the next phase of its plan to economically kneecap Moscow: a $60 price cap on Russian oil, as well as an E.U.
embargo
on Russian crude. The price cap was floated earlier this summer by the
Biden
administration in part because sanctions, as draconian as they were, have not done nearly as much damage to the Russian economy as Western leaders had initially hoped. The Russian economy has proven remarkably resilient, as have the Russian people who, unlike their American counterparts, know there's not much they can do politically when their economic condition worsens.
The main reason for Russia's financial resilience, of course, was its oil and gas revenues, which before the war made up more than a third of Russia's federal budget. Thanks to the war Vladimir Putin launched on February 24, prices for those two commodities skyrocketed, even as they became more difficult to sell, which has kept Putin's coffers full and his war machine humming.
The new price cap and embargo are designed to starve the Russian budget of its lifeblood, at least a little bit. How does it work? The embargo is self-explanatory—and there's apparently a diesel embargo coming in a few months—but the price cap is a little trickier. The enforcement mechanism hinges on banning entities based in the G7 and the E.U., like insurance firms or tanker companies, from servicing Russian oil exports at anything above $60 per barrel. Although that's about what Russian oil is selling for currently, the idea is that the price cap will empower countries like China and India, which have already been buying Russian oil at a discount since February 24, to demand an even steeper price cut.
On Monday, I called Daniel Yergin, author of The New Map: Energy, Climate, and the Clash of Nations and the reigning, undisputed expert on Russian oil, to ask what he makes of this scheme and whether it will work. "This is a historic day for world oil," Yergin told me. "It's the end of the global oil market as we've known it for the last 30 years. It's now a partitioned oil market and no one can speak with any authority as to how it will play out."
Because oil is such a key part of the Russian budget, each year's plan is pegged to an estimated oil price: that is, the Kremlin starts with the supposition that oil will cost however much per barrel, which will bring in a certain amount of revenue, which the Russian government can then spend on, say, the military or on social expenditures that keep vast swathes of the population loyal to Putin. Back when I lived in Moscow, during the boom days, the budget was pegged to $120-per-barrel oil. Now, the budget is pegged to $40 a barrel, so even Russian oil capped at $60, would give the Kremlin some breathing room. But, points out Yergin, "they have costs they didn't anticipate and they're delinked from the O.E.C.D. world." And if world oil prices rise past $60, Russia wouldn't benefit—at least in theory.
How will the Russians respond? They've already been consulting the North Koreans on how to get around sanctions, Yergin said, and because Putin knew this price cap and embargo were coming, Russia has spent the last few months amassing a so-called "shadow fleet": some hundred rickety, antique tankers carrying Russian oil. Russia has also been finding other loopholes. Russian tankers leave their ports full of crude, take a circuitous route to just outside of E.U. waters, turn off their transponders, and then mysteriously return to port without their cargo. While they're off the grid, these Russian ships transfer Russian oil to another, non-Russian ship, thereby erasing the oil's provenance. According to one estimate, the U.K. alone has imported more than $1 billion of Russian oil since the beginning of the war through such ship-to-ship transfers, because much of the oil was registered as imports from other countries.
This, said Yergin, is one way for Putin to respond, "but it's inefficient." The other option is to slash production and create a shortage, "which would upset the Indians and Chinese"—two loyal customers of Russian energy throughout the nearly 10-month war. "There's more downside here because they'll be injuring countries that are more friendly to them," said Yergin. He also anticipates that the U.S. will simply turn a blind eye to India continuing to buy Russian oil if Delhi manages to get Moscow to cut its price still further.
"This introduces a complexity into the oil market that has never existed before," Yergin explained. "People will be very concerned about liability. They don't know what the penalties will be [for violating the price cap], so they will be very careful. It is a complicated system of attestation. What's the liability of getting it wrong? We don't know yet but no normal participant in that market will take that risk."
Still, this takes the U.S.-Russia conflict into a new dimension, economically speaking. "Is Putin going to allow the U.S. Treasury Department to set the price for his oil?" Yergin asked. "The test of wills is still to come. The stakes will rise in February when the E.U. ban on product"—diesel—"will go into effect, and product is in short supply."
I asked Yergin how he thought this particular subplot of the movie ends. Like so many people who know the region, he was not optimistic. "There's no way out for Russia," he concluded. "They're not going to say, we're going to stop the war in Ukraine. We're just in the first scene in the first act of a multi-act drama."
That's all for today, friends. Tune in for Tina tomorrow and a big feature next week. In the meantime, good night, yadda yadda yadda.
Julia
FOUR STORIES WE'RE TALKING ABOUT
Everyone vs. Dolan
On Knicks owner James Dolan's latest anti-litigation tactics.
ERIQ GARDNER

Need help? Review our FAQs page or contact us for assistance. For brand partnerships, email ads@puck.news.
Puck is published by Heat Media LLC. 227 W 17th St New York, NY 10011.