Welcome back to The Washington Mall, this town's favorite newish biweekly private email focused on the egos and rainmakers on the Hill, in the West Wing, on K Street, and within the green rooms processing it all. Thanks as always for your support.

Mentioned in this email: Kamala Harris, Rick Caruso, Karen Bass, Kathy Hochul, Marco Rubio, Val Demings, Eric Cantor, Abigail Spanberger, and many more…

But first…

Elections make strange priorities. It's the day before the midterms and Kamala Harris is in Los Angeles of all places, with her husband Doug Emhoff, a pseudo surrogate, to support the state Democratic party and L.A. mayoral candidate Karen Bass… who is running against another Democrat. What's going on here?

To me, this sort of strategic decision suggests the true state of Kamalaworld. The L.A. mayoral race, of course, seems like a softball. While she's been campaigning all over the country for months from Nevada to Illinois to North Carolina rallying around the Dobbs decision, the final push in L.A. is curious because it has zero impact on the success of Biden's presidency or the fate of Democracy, his cri de coeur. Perhaps, campaigning in California looks better than staying put in Washington, which would make her seem feckless, or going to a battleground state and risking the stain of a loss. In L.A., after all, she can talk about powerful and popular issues, such as reproductive rights, on her home turf.

But Harris isn't the only A-list politician weighing in on the L.A. mayoral race as the House and Senate hang in the balance. Joe Biden, Hillary Clinton, Barack Obama, Bernie Sanders, Elizabeth Warren, Nancy Pelosi and Dianne Feinstein have either campaigned for Bass or endorsed her in her race against billionaire developer Rick Caruso, whom she was unable to defeat in a runoff in June. But here they are, nevertheless. It's a strange preoccupation in a strange election, and it demonstrates the power of donor maintenance, the Congressional Black Caucus, and going where one is welcome, even amid a red wave, or red tide, or red tsunami, or whatever. (More on this political oceanography in a moment.)

So I reached out to my Puck partner Peter Hamby, the political bard who fled D.C. for L.A. a decade ago, to discuss the state of the race, and the seemingly outsized national interest. (Peter wrote an illuminating piece back in June, in advance of the runoff, about the stakes and the players involved.) Check that out below.
But before I get into my conversation with Peter, I want to offer some preemptive clarity on the election night narrative—you know, the red tsunami? red tide? red trickle? whatever—so that you don't have to stay up till 2 a.m. Nancy Zdunkewicz, a leading Democratic pollster, and Chris Perkins, a well-regarded cross-tabber on the right, have conducted work for their respective major party committees and for various races throughout the country this cycle. I asked them each to chime in with some views about how to parse the early returns, and what those numbers might presage about how the election will play out in the hours, days and (possibly) weeks ahead.

If we know the outcome of the elections in Pennsylvania early, according to Zdunkewicz, it will be a good night for Republicans. If the G.O.P. doesn't have a substantial lead, she suspects they'll contest everything and it will be a mess for days to weeks. Another state to look to for early results is Ohio, where they pre-process their mail-in ballots.

Zdunkewicz is looking at two races in particular. In OH-9, the longest serving woman in the House, Rep. Marcy Kaptur, has become the "sacrificial lamb" of redistricting, she says, since Kaptur now faces Republican Air Force veteran J.R. Majewski (though the reality of his service has come under some scrutiny) in G.O.P.-leaning territory. In OH-1, Republican incumbent Rep. Steve Chabot is facing a serious challenge in a district that Trump won by two points. Zdunkewicz is also looking at Florida, which likewise processes its votes early. Zdunkewicz noted that Sen. Marco Rubio has never won 50 percent of the vote. So if he's winning by a double digit margin against Val Demings early in the evening, a red wave will likely be forming.

Perkins said he'll be looking at early results from congressional races in New York, such as NY-17, where Democratic Congressional Committee Chairman Rep. Sean Patrick Maloney is fighting for his political life. Taking out the D.C.C.C. chair would be a huge coup for Republicans, which is why Kevin McCarthy's leadership PAC has spent $6 million on the race. Perkins is also looking at NY-18, where Democratic Rep. Pat Ryan won a surprising upset special election in August, but faces a tough race tomorrow in a district that is R+1. There's also NY-19, where the newly drawn lines make the open seat a toss-up. According to a recent Siena college poll, Republican gubernatorial challenger Lee Zeldin leads Kathy Hochul by 5 points in that district, a nasty harbinger for Democrats.

In Virginia, Perkins is closely watching VA-7, Rep. Abigail Spanberger's newly redrawn district. Spanberger is a blue-dog Democrat who once slayed tea-party king Dave Brat, who himself slayed G.O.P. establishment dragon Eric Cantor, so it would be a pretty big loss to Democrats if the former C.I.A. agent, law enforcement-friendly pol loses in her new district, which is actually bluer now, and where she drastically outspent her opponent, Yesli Vega. Perkins is also tracking VA-2 , where Jan. 6 committee member Rep. Elaine Luria is in a dead-heat race for a district that the Cook Political reports as R+1, thanks to Governor Glenn Youngkin's support of her opponent Jennifer Kiggans, which has been soaked in the lingua franca of parental rights and anti-wokedom.

Other early indicators of a red wave may be found in NJ-3, where the Cook Political Report last week downgraded Democrat Andy Kim's chances from likely Democrat to lean Democrat, and in RI-2, an open congressional seat in a district that Biden won by 14 points—if Republicans can win there, Perkins predicts an actual tsunami for the G.O.P. Perkins doesn't expect that we will see the results in the Senate on Tuesday night by the time any non-political junkie goes to bed. But, echoing Zdunkewicz, early calls in Pennsylvania or Georgia would be a nightmare for Democrats.

Now back to L.A., to the race that doesn't matter for 320 million Americans, but means a whole helluva lot to the Democratic establishment…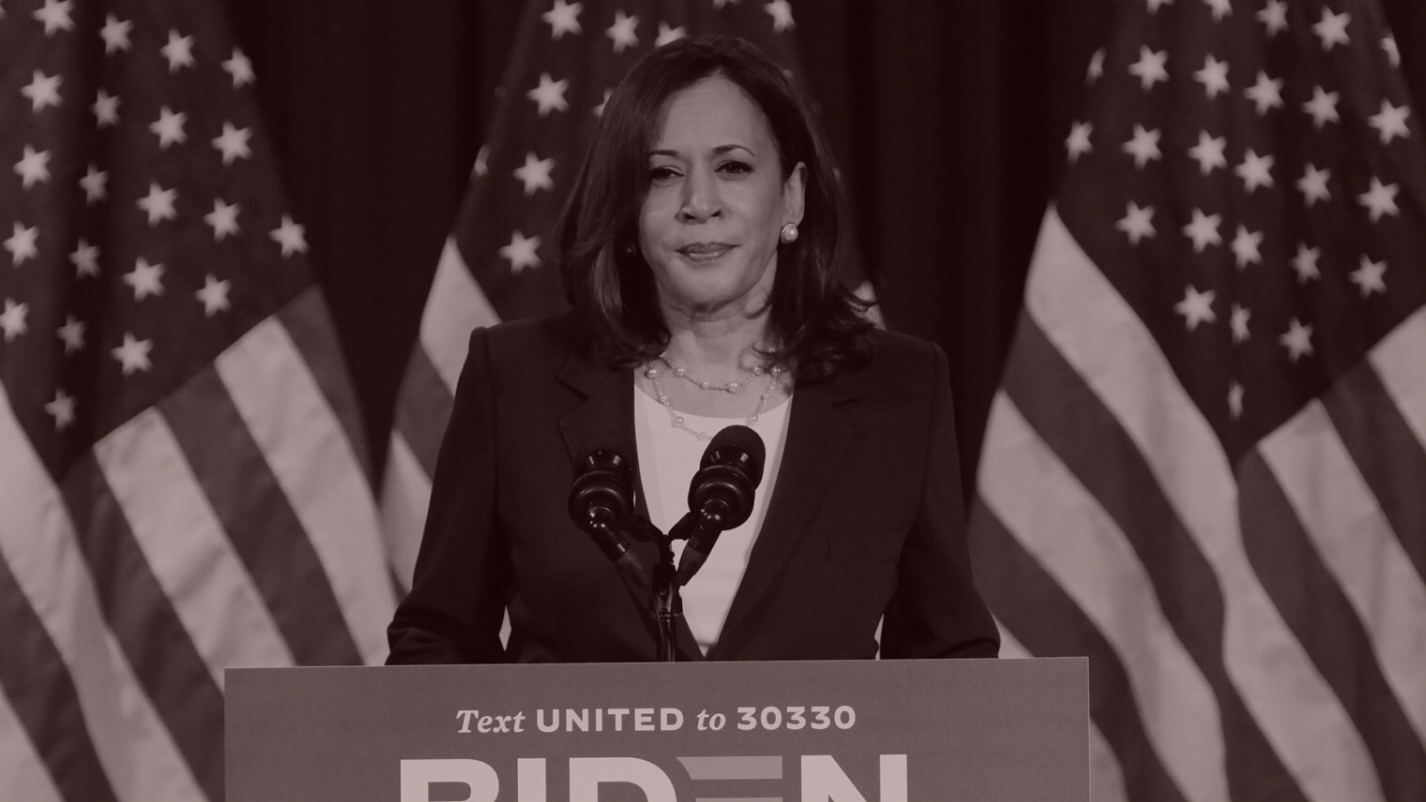 Kamala's Battle: Los Angeles
With the Democrats about to lose the House, and maybe the Senate, why is the top of the party so infatuated with the L.A. mayoral race, a contest between two Democrats? The multifold answer explains a lot about how Democrats see themselves, their future, and their image.
Tara Palmeri: Peter, you've been covering this race extensively. In fact, I'm going to recommend that our readers reread your piece from June right before the California primary because it's just that good. Can you give me an update on the state of the race and what all of this last-minute campaigning for Bass means? And you live in L.A., what is the state of the city like?

Peter Hamby: I'm glad you picked up on this from the east coast, since the New York mayoral race there always gets so much national attention. Karen Bass, the longtime frontrunner in the race, has definitely found herself on her heels against Caruso for many of the same reasons that vaulted Eric Adams to City Hall in New York. As with the New York mayor's race last year, and almost every big race this midterm season, public safety has emerged as the top issue for Angelenos in the campaign—and Caruso, the former Republican, has seized on it to great effect.

In polls, voters consistently cite homelessness as the top issue, followed by crime, and everything else is a distant third. Bass left her seat in Congress to run for mayor in her hometown because, she said at the time, "the house is on fire," a nod to L.A.'s intractable homelessness problem. Bass entered the race with two big calling cards. First, her progressive but pragmatic politics—she's pals with both Bernie Sanders and Nancy Pelosi—which generally align with the city's liberal voting base. And second, her deep well of experience in public service at almost every level, allowing her to boast about her relationships with the city's Democratic establishment.

But Caruso has turned those advantages into a liability by depicting her as yet another status quo Democrat in a long line of Democrats who have allowed the city's homeless population to grow to almost 70,000 people, as of the most recent count. In Caruso's telling, he's the outsider, Bass is just another typical politician, and as he says almost every time he opens his mouth, he's running to "clean up L.A." He wants to hire more cops, build 30,000 shelter beds for the homeless and generally un-gunk the levers of city government. Sound vague? Sure. But it's a message and it seems to be working, facilitated by the stunning $100 million of his own money that he's spent on paid media.

Caruso has another reason to get his own message out anyway, blanketing the city's screens with advertising, because he's been covered by a lot of reporters and columnists here with a pretty hostile tenor. Bass has received only a fraction of the critical press coverage that follows Caruso around. Politicians should be covered with skepticism, of course. But the imbalance has been striking. Politico had a recent deep dive into how the owners of the Los Angeles Times are putting their family thumb on the scale for progressive causes and candidates, including Bass. For example, Radio Korea—and later Los Angeles magazine—got its hands on negative comments Bass made about Korean shop owners in the aftermath of the 1992 riots, research likely provided by the Caruso camp. The mainstream press has almost completely ignored the story. If Caruso said something similar back in the day? It would have fronted the Times and been the A-block of every local TV broadcast heading into Tuesday's election.

Caruso also has momentum thanks to something more fundamental. In my mind, Bass has never really had a clear and compelling message, which is always a red flag for a campaign. Her rationale is basically, "I have a lot of experience, just trust me!" That kind of sales pitch didn't work for Hillary Clinton and Jeb Bush, whose campaign slogans, like Bass, were actually just their names.

Tara: That's true, and there's plenty of reasons to expect that Los Angeles might buck recent trends and ditch the true-blue progressive for the centrist Democrat-lite candidate promising to clean up the streets and do something about crime. Certainly that would be aligned with the political media narrative that has predominated in this election cycle, which is maybe one reason that top Democratic surrogates including Biden and Harris are spending precious time on a regional, intra-party contest when there's so many more important races nationwide. When you compare the polling to the sentiment—the cross-currents of activism and endorsements and political energy on the ground—do you have a sense of whether Caruso will pull this off?
A MESSAGE FROM OUR SPONSOR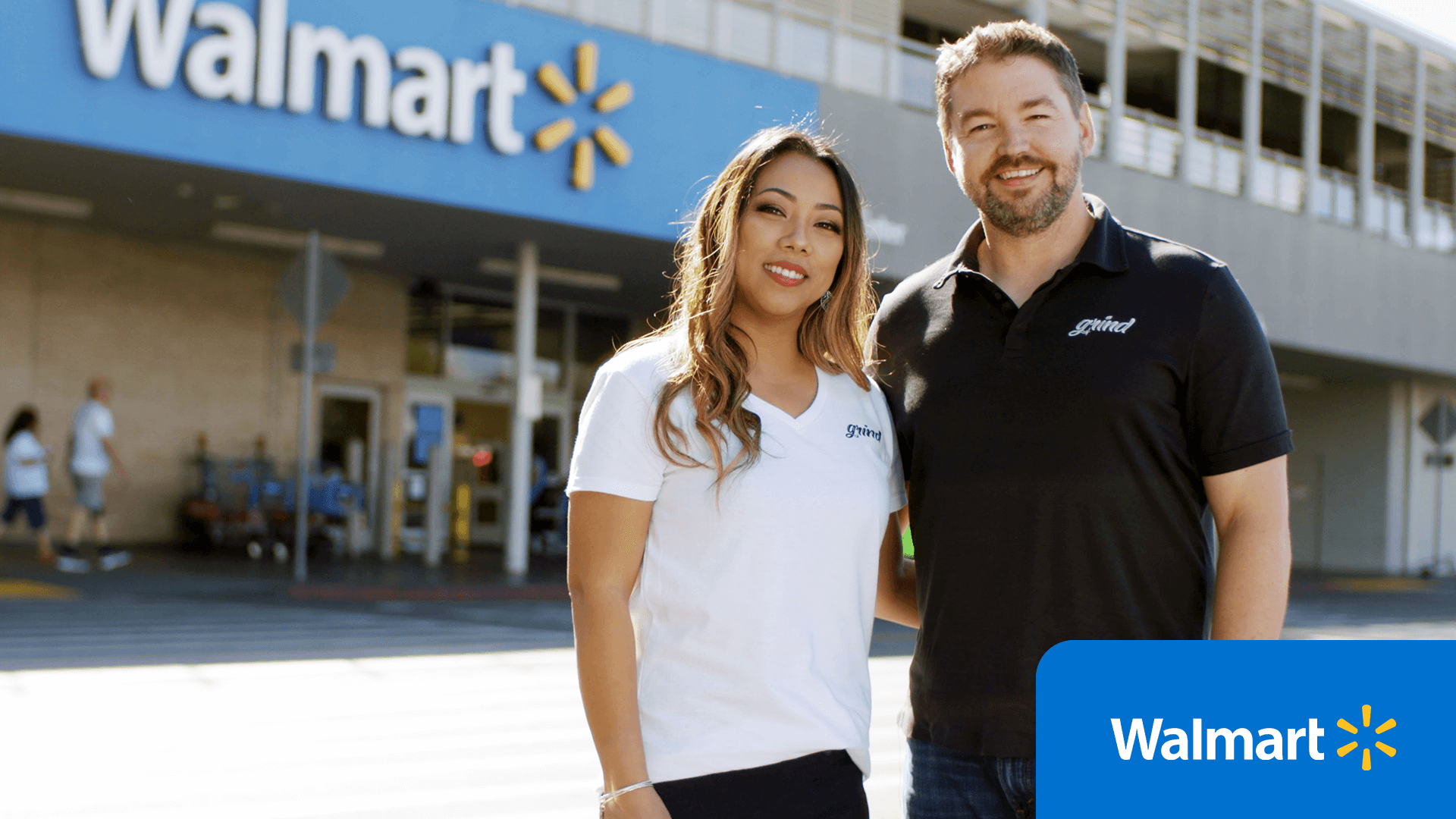 "Being partnered with Walmart, it's not just life changing for me and my team, it's life changing for a whole lot of others." Roger Gindlesperger, CEO of Grind Goods and U.S. Army Veteran. Walmart is strengthening their commitment to American jobs and communities by investing an additional $350 billion in products made, grown or assembled in America. Last year, the company sourced over $1 billion in goods from veteran owned businesses, like Grind Goods. Learn more about Walmart's commitment to U.S. manufacturing.
Peter: Los Angeles is still a very progressive city and Bass remains the favorite heading into tomorrow. If she wins, Bass would make history as the city's first woman mayor and only second Black politician to hold the office. But Caruso, after being left for dead over the summer, is plainly on offense. Bass won the June primary by 7 points over Caruso, and as the two advanced to the general election, she once led him by as much as 21 points. That lead has completely vanished. According to the final poll of the race, released Friday from The Los Angeles Times and U.C.-Berkeley, Bass's lead has now shrunk to just four points, 45 percent to 41 percent. Her favorability has been on a steady decline all year.

Meanwhile, Caruso has been steadily growing his favorability by relentlessly targeting Latinos, who make up about a third of the city's registered voters, with reminders of his Catholic faith and promises to stop petty crime and help small businesses. Latinos here once favored Bass in polls, but now support Caruso by 17 points. And notably, Caruso's promise to hire more cops has also given him a sizable lead among Asian Americans, who were subject to a lot of racist violence during the coronavirus pandemic.

But Tara, I want to circle back: You noted that Harris, Biden, and all these top Democrats have been throwing their weight behind Bass in an election that has zero impact on what actually matters this cycle, which is control of Congress. What are you hearing in D.C. about why the top of the party is so fixated on this mayoral race?
Tara: There are a few theories. The first is that Biden and Harris are welcome in few places around the country, so they want to seem active on the trail while maintaining relationships with deep-pocketed donors and useful cultural icons and celebrities. Second, helping out Bass is a way to gain a very powerful chit with the Congressional Black Caucus. This could proffer enormous political opportunism down the line, like say ahead of the South Carolina primary. Third, letting L.A. fall into the hands of a former Republican because of crime and dysfunction validates the narrative that establishment Democrats can't run the country's largest cities. It would be devastating to the party poobahs if they lost L.A. to Caruso, a billionaire developer who they keep comparing to Donald Trump, especially if they can barely win New York State. Crime-infested L.A. could become a symbol of Democratic incompetence, in the same way the Republicans use Chicago.

A fourth theory is this is about supporting Black women—a powerful and often under-appreciated constituency in the party. Bass, lest we forget, was on the shortlist to be vice president, and she actually underwent the vetting. Letting her lose could be a huge blow to how the party is perceived to treat Black voters.

The fifth theory is that this is all loyalty to Bass, who has been a reliable Democratic party soldier. She was incredibly supportive of Biden in the primary, endorsing him after Harris dropped out, and she's known for raising gobs for cash and campaigning for other candidates. She has a lot of gravitas and she can call in favors. After all, Biden vetted Bass to be his vice president but then ultimately went with Harris, so I'm sure there's no need to remind him of that. Alex Burns and Jonathan Martin wrote in their book, This Will Not Pass, that there was some major beef between Bass and Harris when they were both undergoing the vetting process. After the election, they reported, Harris told Newsom to pick anyone but Bass for her open Senate Seat, so maybe Harris's outreach is also a bit of fence-mending between the two. This is politics, and life is long.

Peter: Bass and Caruso are both Democrats, although Caruso is only notionally one. He's a former Republican and billionaire real estate developer who notoriously changed his voter registration from independent to Democrat just before jumping into the mayor's race in February. Bass and her allies, in the primary at least, tried to label him the west coast version of Donald Trump, a claim that many voters, I think, were quick to sniff out as a bit of a stretch. Yes, Caruso is very much a rich guy and a fixture on the L.A. social circuit. But he doesn't pal around with white supremacists. He's supported by Gwyneth Paltrow, Ted Sarandos, and Snoop Dogg, not the Oath Keepers.

Tara: That's interesting Peter, I wonder if this unnecessary intra-party feud between the old-guard and those trying to break into the Democratic party establishment with their own brand will only end up alienating Democratic voters or future politicians. If this red trickle, tide, or wave ends up being a true tsunami, these same politicians may just be thankful to have one win on the board, even if it's in the form of a diet-coke Democrat like Caruso.
FOUR STORIES WE'RE TALKING ABOUT
The CW's Undertaker
Brad Schwartz is taking over the broadcast network, which is now little more than a linear money pit.
MATTHEW BELLONI

Elon's Blue-Check Folly
Notes on Silicon Valley's deep freeze, JayPow's hidden message, and the WBD mess.
WILLIAM D. COHAN

It's Hunting Season
Peter and Jon contextualize a grab bag of recent, dispiriting media news.
PETER HAMBY & JON KELLY

Need help? Review our FAQs page or contact us for assistance. For brand partnerships, email ads@puck.news.
Puck is published by Heat Media LLC. 227 W 17th St New York, NY 10011.