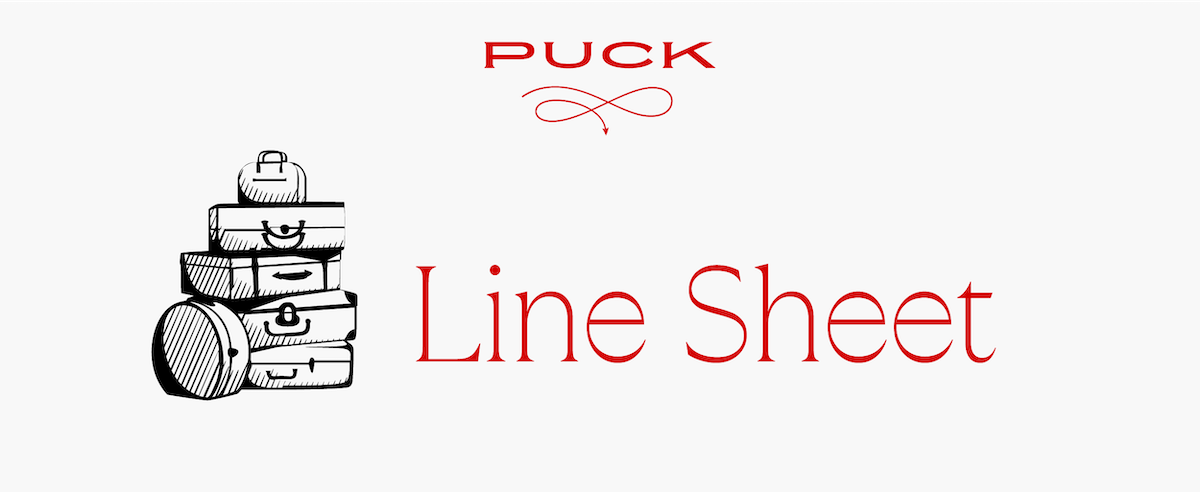 Hi, and welcome back to Line Sheet. Insert Vogue World joke here.
I don't know about you but man, am I tired! With everything in my life, I overdid it this week. And yet, it was worth the sleep deprivation to see all of you—and the clothes, too.
I'm working on something special for Monday, and can't tell you how excited I am to be heading to Milan, where I will see more of you, and more clothes. Until then, please enjoy my concluding New York Fashion Week dispatch, along with as many little ditties as I could muster.
Most importantly, though, happy 2nd birthday to Puck!!! Jeez, I love this place and am so proud to work here with such a remarkable group of people.
At this point, we all know how detrimental forwarding this private email is to your mental health, so don't be shy: message Fritz@puck.news about a group subscription. (Editor's note: If you forward this one more time, we'll tell everyone that you're definitely taking Ozempic!)
Mentioned in this issue: Michael Kors, Arnault succession, Chioma Nnadi, Will Welch, the L Catterton bonanza, Oliver Reichert, Carolyn Bessette-Kennedy, Marisa Meltzer's book party, Wes Gordon and Paul Arnhold, Greta Gerwig, Carolina Herrera, Johann Rupert, Elena Velez, an elbow-patched Eric Adams, and so much more…
On LVMH and Richemont's so-called "flirtation": After that Anish Melwani bit in Monday's newsletter, I had a fun, speculative exchange with someone who has worked with both LVMH and Richemont and knows the leadership well. They noted that the two companies have been "flirting" in the press. Richemont founder Johann Rupert says his business isn't for sale; LVMH chairman and C.E.O. Bernard Arnault says he isn't trying to buy Cartier, the marquee brand in the Richemont portfolio, because it's not for sale. Doth they protest too much?

On the one hand, Rupert has made further moves into beauty and incubated a new jewelry brand—indicating a desire to make the company more valuable (if bulkier) for investors, rather than streamlining it for a buyer. On the other hand, there's a clear logic for some future deal, especially given that Rupert doesn't have a family succession plan. There are also challenges to contend with in the secondary watch market, inflation woes, and the extended China slowdown. Looking at the overall market, though, a Kering-Richemont tie-up is still more compelling to me because it could create a real challenger to the increasingly dominant LVMH.

On the new Express C.E.O.: What's up with all these apparel retailers hiring people (mostly white guys) with no apparel experience to run their businesses? On LinkedIn, longtime marketing and sales executive Kari Albert raised this question in response to the announcement that mall brand Express has recruited a new leader from Tyson Foods and Molson Coors. The same thing recently happened at VF Corp. (the new C.E.O. came from software) and Under Armour (a woman, but from hotels). And even if they did come up in apparel, they're often finance people.

I wrote about this very issue almost 10 years ago, and found that, in retail in particular, recruiters and boards tend to hire execs who are viewed as good managers of public companies, not those with a particular flair or vision. (In fact, if anything, many want to de-emphasize the visionary types.) Short-term, it makes shareholders happy. Long-term, it can be detrimental to brand value. One big challenge is that traditional apparel retailers like Express are on the decline, and what visionary-type wants to go down with the ship? I guess my question is: Are they on the decline because the people at the top aren't taking the necessary risks to be great? Lots to unpack here, as they say.
On Chioma Nnadi's maybe-probably new job: I got some (mostly) constructive criticism about my comments regarding the Vogue.com editor's rumored promotion to head of editorial content over at British Vogue. The gist: These people—whose opinion I value!—felt I was too dismissive of Chioma Nnadi's accomplishments when comparing her to Edward Enninful. I can hem and haw about not meaning it that way, but instead I'll just say that the job has changed, and Nnadi (or Sarah Harris, if we're all being tricked) is one of the most qualified individuals for the role as it stands.

However, I do think it's a risk on Condé Nast's part to diminish these territorial roles, not only when it comes to titles, but also in terms of vision. While I understand that Vogue is a global brand, and Anna Wintour is the leader of said brand, I'm not convinced that it needs to have one homogeneous vision. There was room for both Wintour and Enninful in the conversation, and I'd say their tension (both real and imagined) was good for Vogue. (They are certainly putting on a united front these days and were seated together for much of New York Fashion Week.) Anyway, that's a long way to say, let's give these jobs the weight they deserve with a proper title (and comp!) and some room to play.
I did a quick scan of the Birkenstock Holding Limited F-1 this week as the German-based company plans its debut on the New York Stock Exchange. Like many of you, I've been wearing Birkenstocks since high school. I'm convinced that the secret of their success is not that the footbed molds to your own unique foot shape (which is explained in detail in the filing), but that your foot widens and morphs after wearing their shoes, and then you're ruined for other shoes forevermore. No matter, here are some top-line thoughts:
Remember that Birkenstock has only registered to go public. The offering hasn't happened yet, and those plans could change depending on market whims. But the plan, according to The New York Times, is to start trading on the NYSE the week of October 9.
Birkenstock is reportedly looking to be valued at $8 billion on the public market, which would be an excellent (and quick) return for L Catterton, the LVMH-linked private equity firm that bought a majority percent stake in the then-family owned business, valuing it at $4.35 billion, just two years ago.
C.E.O. Oliver Reichert, hired by the family in 2009, has taken quite a European approach to building the company, focusing on "heritage"—the top-five styles accounted for about 75 percent of overall sales in 2022—while using fashion as a marketing tool. (There are over 700 styles in the Birkenstock offering, and collaboration after collaboration, from Proenza Schouler to Rick Owens to Fear of God, has given the label exposure in the luxury market without oversaturating.)
No, you're not imagining it: The Boston clog, first introduced in the late-1970s, has grown exponentially in the past two years, and now closed-toe shoes make up 20 percent of overall sales.
As for comparable stocks, you could look at Nike as a best-case scenario, although it's not apples to apples. Other than reach—Birkenstock sales in 2022 were €1.2 billion euros, whereas Nike sold $33 billion worth of footwear alone in its most recent financial year—a big difference here was that Nike was able to convincingly cross over into apparel because of its emphasis on performance first, and fashion second. Birkenstock is function first, fashion second, so they'll need to find a reason for the apparel to exist.
Quality: Every single Birkenstock footbed is made in the company's own factories in Germany, and they assemble more than 95 percent of the products there, too. As demand increases in big markets like China, they'll have to once again look at how the luxury brands (like Louis Vuitton) have managed to scale up, and I wouldn't be surprised to see some Birkenstock factories open in other parts of the world. (Actually, they plan to open a facility in Portugal in the next two years, although all the footbeds will continue to be made in Germany.)
More than anything, this is a modern luxury brand, and therefore could potentially demand a higher premium on the market than some of its competitors. I was talking to an investor and longtime luxury exec today, who laid it out. They control the customer, they control the brand, they control the supply chain. "What did Barbie get when she became human?" he asked. "A vagina and a pair of Birkenstocks."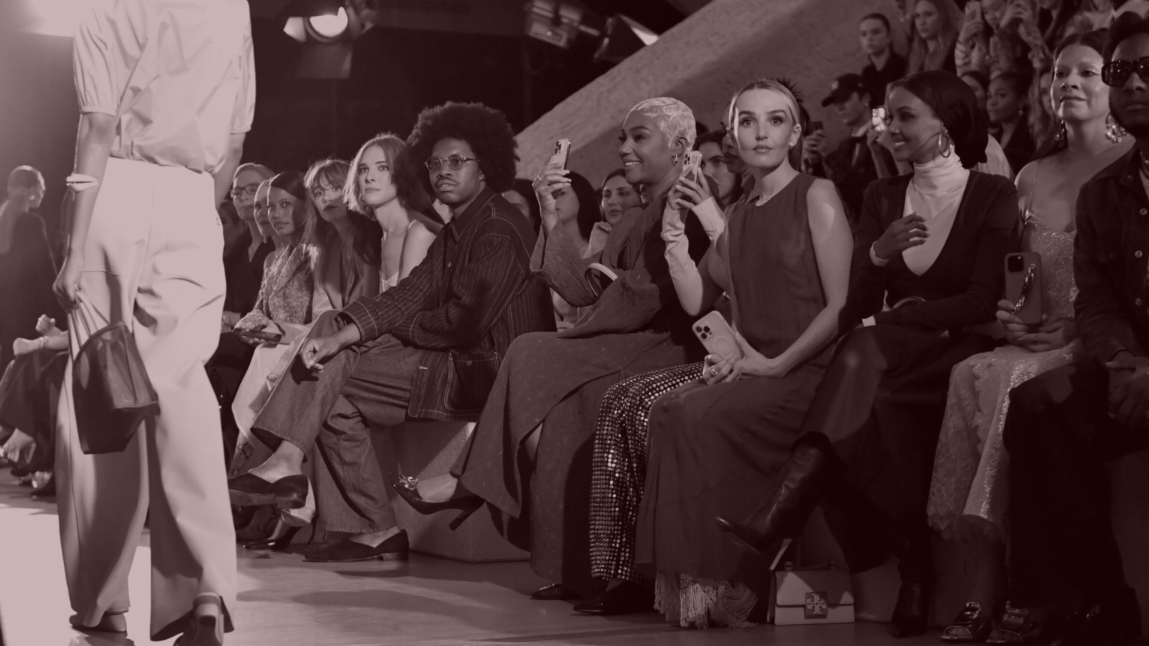 My Fashion Week Postmortem
Some concluding news and notes on New York Fashion Week, including thoughts and reflections on Michael Kors, Tory Burch, Gabriella Hearst, Carolina Herrera, and much much more.
Fewer things have changed in the fashion business, post-pandemic, than industry prognosticators once imagined. Sure, suburban malls are all but dead, but people are still shopping in stores, especially at the high end, where luxury sales have rebounded and then some. Here in New York, fashion week is busier than ever, with more shows, more parties, more dinners. But one thing has changed in fashion. There used to be a sort of seasonal theme to NYFW, a connection between the collections, culturally if not always aesthetically. Maybe it was something happening in society (like Trump), maybe it was a television series or a song or an art show. Now, you rarely detect a link in the backstories.

Consider Barbie, perhaps the last gasp of monoculture, one of the biggest films ever. Ten years ago, there would have been dozens of designers citing it in their show notes, their hair-and-makeup memos, their styling directions. This season, though, the first time Barbie came up was backstage at Gabriela Hearst, which took place on Tuesday in the Agger Fish building—a raw, beautiful warehouse located deep inside the Brooklyn Navy Yards. Hearst, the designer, takes a scholarly approach to her collections; she's always studying with one Ph.D. or another, surrounding herself with activists and people of influence, like the chef and frequent collaborator Daniel Humm, who was holding court backstage. As she was telling us about the female druids in Celtic mythology, and their power, I mentioned that it reminded me of Greta Gerwig's story. Hearst said she hadn't thought about it that way, but yes, they ran in parallel.

The runway didn't look like Barbie, but it was a continuation of Hearst's nearly decade-long mediation on what it means to be a woman. (I don't need to describe the clothes in depth here, you know it when you see it. The change in this collection is that the fabrications were incredibly light; even the glass beading didn't drag.) I left this show thinking about how good Hearst's exit from Chloé will be for her own line, which someone called "the American Loro Piana" the other day. That's a stretch, but I don't think it's out of the question, given her resources and ambition.

At Carolina Herrera, I was lucky enough to sit next to a client who buys both brands. Usually, journalists sit with journalists, buyers with buyers, clients with clients, but I arrived pretty late and was escorted to the first empty seat they could find. In this case, my tardiness served me. Her take on Hearst was that she buys it for the fine materials, liked this season better than the last, and was happy to see the designer say goodbye to Chloé. As for Carolina Herrera, which she has been wearing since she was a teenager, we discussed the transition from the namesake designer to Wes Gordon, who took over five years ago. She said that some of his runway designs are a bit too short for her (she was in her mid-50s and looked closer to 44 or 45), but generally felt at ease with his interpretation of the ultimate ladies-who-lunch-at-Le Grenouille label.

I caught up with Wes briefly before the Staud show, which he and his husband Paul Arnhold attended as friends of the house. His perennial favorite, Carolyn Bessette-Kennedy, was once again on his mood board this season. (She was the core inspiration for his namesake collection, which he smartly closed when he started this job.) The late-1990s, early 2000s flavor of minimalism is everywhere on my small corner of the internet. (I'm constantly being fed paparazzi shots of Bessette-Kennedy, but also stills from a Marc Jacobs-clad Meg Ryan in You've Got Mail. But maybe you are not.) In the case of Gordon, he did employ Barbie pink, but don't hold that against him. He is a company man who makes beautiful clothes for a client who still cares to wear beautiful clothes. I liked that it wasn't camp or costumey: just pretty twin suits, slim skirts, twirly tulle minis.

The model here is Michael Kors, who the clouds parted for on Monday morning on the edge of Williamsburg's Domino Park—it was the New York version of staging a show on the Pont Neuf, my seat mate said. What a fabulous view, and what a fabulous collection: all those neutral laces and that exactly right share of purple. Here's hoping Tapestry invests what they should in that brand: Kors seems more game than ever. The lesson here is that when you do what you're good at, and you do it well, and set it in the present not the past, people respond positively.
The theme of this week could have been Stay in Your Lane. Joseph Altuzarra, for instance, went in a new direction this season: the direction of Prada, with midi skirts and satin and crinkle slips galore. I'm all for evolution, and I could still see hints of Altuzarra in there, but it may have been a leap too far. If you're going to go the heavy-reference route, you've got to add something more to the conversation.

Tory Burch is a good example of a brand that totally changed, is inspired by others, yet manages to feel entirely its own. When Tory got weird, the brand got better. Uptown at the funky (sorry, I hate that word too, but it's a good choice here) Studio Gang-designed wing of the American Museum of Natural History, she once again turned out something that was sculptural, geometric, not always exactly pretty, but oddball and elegant. (Swirling molded skirts, and clean evening jackets.) Privately held but expertly managed, Burch is the gold standard in American fashion at the moment.

There was so much I didn't get to see this week. I missed the Mansur Gavriel 10-year anniversary presentation. I missed Studio 189, co-designed by Rosario Dawson, which I've heard is good. I've been trying to go to more parties and dinners and other atmosphere generators: Highlights were the Veronica Beard 10-year celebration at Veronika—congrats to this brand for dressing well-heeled moms across the country, with sales of $250 million annually—Marisa Meltzer's fabulous book party at La Mercerie, and the GQ-Christian Louboutin shindig at Jean's. (There is no one out there singing for his supper better than Will Welch, it's impressive.)

I'd say my biggest regret was missing the Elena Velez show deep in Bushwick (or Ridgewood?), which devolved (purposefully, I assume) into a mud-wrestling match. I love a spectacle, yes, but underneath the absolutely revolting and annoying premise, the clothes have gotten better. I spoke with one of the strongest fashion directors in the business at the still sour, but more expertly designed, Puppets and Puppets show the day after Velez, and she had a lot of love for the actual garments.

Velez didn't speak to anyone after her show, I heard—my assumption is that she was burned pretty badly by her comments in The New York Times a few months ago—but her approach speaks to the chaos of American fashion right now, and also the chaos of New York City. The week began with a party at Gracie Mansion, an elbow-patched Eric Adams spewing nonsense about how "pressure is privilege." Just a few days later, he announced that he was cutting the budget of every city agency by 5 percent, citing the migrant influx. I'm probably more sensitive to these things now that I don't live in New York—the inch-long baby rat crawling on the seam of the sidewalk in broad daylight, three instances of human feces on the subway steps—although it does feel a bit like the Wild West. Or the 1970s. That can be a good thing for creativity, but you also can't do anything here without money.
Another elegant Succession story on the Arnaults, this one from Liz Alderman and Vanessa Friedman. Funny, I was just discussing this last week with someone who was once very close to Bernard Arnault, and who knows the children as well. The takeaway was that, right now, Delphine Arnault was the only child with the right sensibility to lead (maybe the younger ones will grow into it), but that none of them have the same drive, combined with the precision, as their father. And they seem to know that, even if they want it. [NYT]

A newly released regulatory filing reveals the original price on the Tapestry-Capri deal, as well as details on a Jimmy Choo I.P.O. that never was. [WWD]

Cathy Horyn on the fact that designers are no longer designers. I have a lot to say about this—mostly that there's no going back. But I also think that the generic approach these companies are taking, which is increasingly driven by quarterly profits, not creativity, will hurt them in the long run. Luxury fatigue is real. [The Cut]

I don't have the CAA client roster in front of me, but rest assured there was plenty of representation at Kering's Caring for Women dinner on Tuesday night. Were you there? Call me! [WWD]

Bethann Hardison on her life and the new documentary about her, Invisible Beauty, which I haven't seen, but I've heard great things about it. [Fresh Air]

Blackstock & Weber founder Chris Echevarria is designing a capsule collection for Sperry. [Hypebeast]

Tim Blanks on the Supers. [BoF]

Matt Schneier on Jenna Lyons. [The Cut]

Brand loyalty for Mattel is up. [Adage]

Just remembering a conversation I had at the beginning of the week regarding Haider Ackermann's status as objectively the best-looking designer… potentially ever? [WaPo]
Until Monday,
Lauren
FOUR STORIES WE'RE TALKING ABOUT

Need help? Review our FAQs
page or contact
us for assistance. For brand partnerships, email ads@puck.news.
You received this email because you signed up to receive emails from Puck, or as part of your Puck account associated with . To stop receiving this newsletter and/or manage all your email preferences, click here.
Puck is published by Heat Media LLC. 227 W 17th St New York, NY 10011.