Hello, and welcome back to The Washington Mall, my insider's view into what's really happening at the beating heart of this town. Today, news and notes on the post-midterms celebrations, gossip, parlor games and recriminations pinging around D.C. Plus details of Rick Scott's aborted plans to defenestrate McConnell.
As always, send tips, thoughts, and feedback by replying to this email.
Best,
Tara
Okay, yes, we all know the top-line narratives emanating from Tuesday's endlessly hyped, semi-surprising midterm elections: the red wave was a trickle, Kevin McCarthy is in for it, Oz lost, and we may not know who controls the Senate for weeks, with the Georgia Senate runoff possibly sucking up nearly $100 million, so we're in for more animosity-fueled gridlock in America's favorite company town. And also: Biden lost but really won, and this is finally the end of Trump, say some people, but not at all, say others.

I've been working the phones since sunrise on Wednesday to get a flavor of what this town's insiders are really saying—you know, the sort of groveling high school cafeteria-style observations that fuel Washington during election season: who screwed up, what it all means, and the delineation of the next set of narratives and battle lines. There are some interesting micro observations, such as the fact that a Gen Z turnout strategy worked for the Democrats and maybe Republicans shouldn't have trashed mail-in voting. But a lot of the private chatter is more macro and cynical. As one senior Republican operative eloquently put it, "Knives are out for just about everybody who is sitting on top of something. Nobody is happy. Literally, nobody is happy."

Isn't that wonderful? Herewith, the key leitmotifs, hypotheses, and observations floating around town right now.
A MESSAGE FROM OUR SPONSOR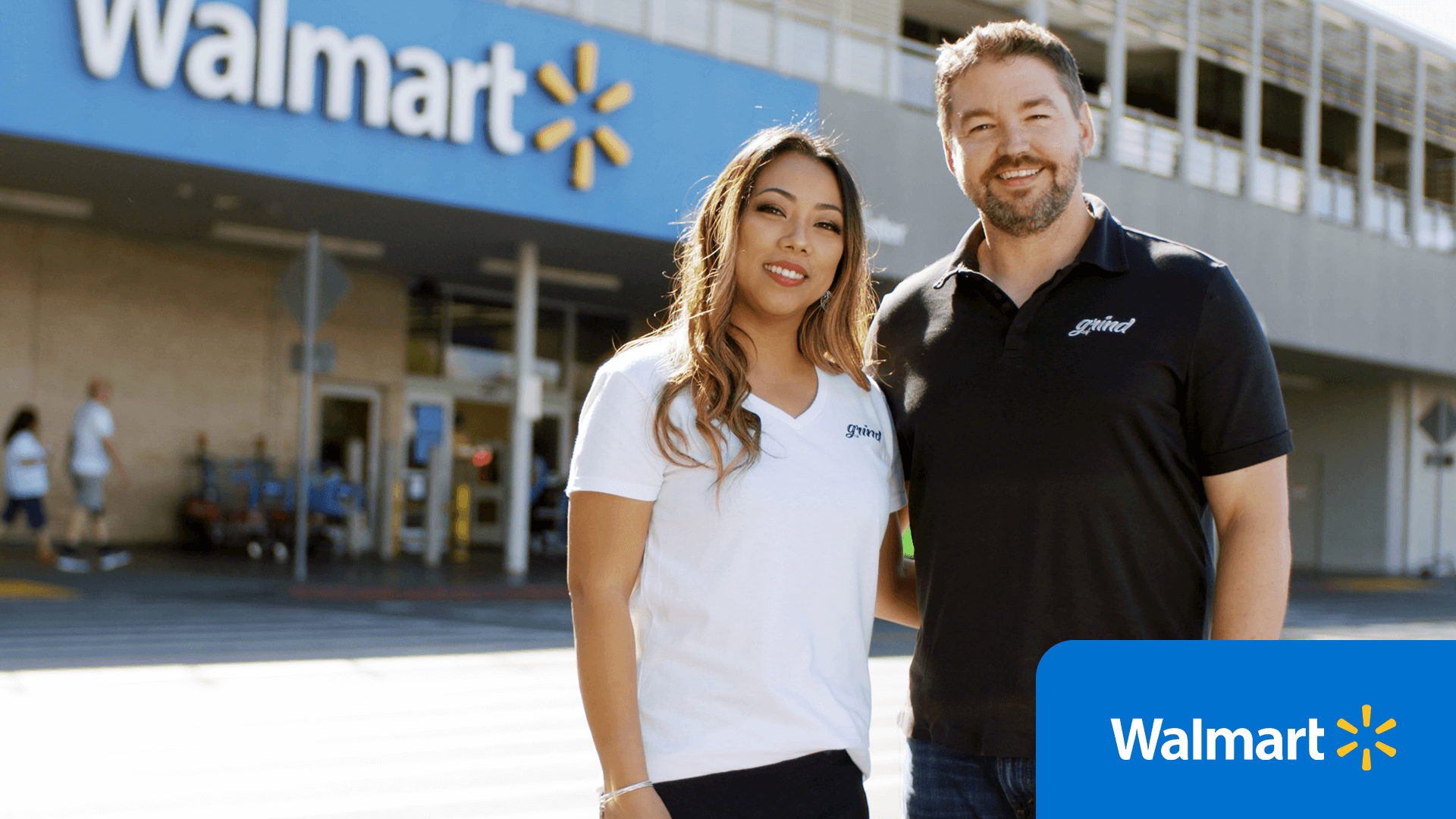 "Being partnered with Walmart, it's not just life changing for me and my team, it's life changing for a whole lot of others." Roger Gindlesperger, CEO of Grind Goods and U.S. Army Veteran. Walmart is strengthening their commitment to American jobs and communities by investing an additional $350 billion in products made, grown or assembled in America. Last year, the company sourced over $1 billion in goods from veteran owned businesses, like Grind Goods. Learn more about Walmart's commitment to U.S. manufacturing.
Joe Biden can take as many victory laps as he wants for staving off a red wave, but Democrats quietly know that this surprisingly tight midterm result wouldn't have been possible without Dobbs, and, really, without Trump. They had no real national message, an unpopular president and headwinds like inflation, a sagging economy, and the narrative of rising crime. But the lingering specter of Trump—the fear of his forthcoming '24 announcement, the often loathsome and unprepared candidates that he picked in the midterms, plus his own grandstanding—once again proved to be an asset to Democrats for a third election cycle. "The one thing all Democrats are privately saying is how grateful we are for Donald Trump," said a top Senate Democratic aide. "Democrats publicly want him to go away because he ruins this and that, but we're obsessed with keeping him around."

As one Democratic strategist put it, "This was actually a referendum on Trump, not Biden. It's unfortunate because it's going to embolden Biden to run." This person continued: "I don't see how the G.O.P. doesn't become a better party. They will learn from mistakes and potentially distance themselves from Trump. We're going to become a worse party because we're going to assume that our governance and policy is good and we're doing a good job and therefore that Joe Biden should run again."

Whether it's pro-Biden Democrats or pro-New Blood Democrats, the wise guys on the left woke up on Wednesday as sure as ever that they need Trump to run again. The next general election, they told me, will be won in the margins and Trump alienates many independents and cohorts of Republicans who are undergoing independent conversion therapy. Their cynical and controversial strategy of supporting far-right Trump-y election-denying candidates in the primary actually paid off, proving again the toxicity of Trump in the wider electorate. "The problem is that we've relied on Trump for everything, he's been the crutch, the pillar, the foundation for everything for a long time now," said a top Democratic Senate aide. "He's holding up a house of cards."
Trump's Hamlet-esque Announcement
It might sound slightly hyperbolic, but Republican operatives, aides, and strategists are saying that Trump is at his weakest point since 5 p.m. on January 6th. His next steps, these people told me, need to be deliberate rather than responsive and emotive. Some in Trump's orbit are already begging him to push back the announcement of his candidacy, which was scheduled for next Tuesday, until after the Georgia runoff on December 6 so that he doesn't become the center of yet another disappointing electoral outcome. "If the Senate hangs in the balance, and [Herschel] Walker goes down, this is squarely laid at his feet," said an operative close to his campaign. "The knives are out. The war is on, we're in a civil war."

Meanwhile, I'm hearing that Trump sees himself as under siege just like in 2016, when everyone said that he was going to lose, which is oddly emboldening him to announce his candidacy. Initially, he blamed everyone around him, from Melania to Ronna McDaniel to Hannity, for the humiliating defeat of Dr. Oz to John Fetterman in Pennsylvania. (Trump, I'm told, used a cruel word to describe the Democratic stroke victim.) So there's really no way of reasoning with him, which may explain why his longtime aide Jason Miller was willing to say on the record that he's advising him to hold off on announcing his candidacy until after Georgia. Trump listens to media mentions more than his aides, of course. ("Tuesday is definitely on," said a Trump official.)

At the moment, Trump appears to be following the counterargument that waiting till December creates a vacuum and he needs to move faster, particularly to quench the heat surrounding DeSantis's confident reelection. Indeed, there is a valid chance that any sort of equivocation by Trump could sow doubts into the minds of party leaders and voters about the diminishing validity of a possibly-indicted septuagenarian candidate who, as my Puck partner Bill Cohan recently noted, can't even make business decisions without the consent of the government. "The number of people writing $1 million checks to him goes from 250 to 15," said one Republican strategist, explaining the enthusiasm gap.
Trump still has an incredible grassroots fundraising operation. But as my partner Tina Nguyen recently noted, he's no longer able to clutch the narrative that he's a winner. Especially with a bigger winner lurking around the corner. In fact, you'd expect Trump's big announcement to be followed by a series of key endorsements, but I've heard that lawmakers are trying to figure out how to dodge reporters who will be scrambling after them on the Hill next week during their leadership election, asking them if they're endorsing the former president. "He'll be surprised to see how hard it is to get endorsements; he will get some that rush to the front, like Elise Stefanik, Jim Banks and J.D. Vance," said a Republican strategist, "but not a lot of people need anything from him right now."

Candidates get a moment in time. Some seize it and others don't. Barack Obama, nudged by Harry Reid, leapt from his 2004 D.N.C. speech to eclipse the once-inevitable Hillary candidacy. Chris Christie had a window in 2012, and yet he waited and time passed him by. "What do you do if you're DeSantis: wait for a two-time super loser like Trump to be a three-time loser?" asked one Republican operative rhetorically. "Six years from now he'll be a former governor, he won't have a great platform to run from, and the memory of his Covid success will fade and there will be newer and shinier objects."

Others say don't buy the DeSantis hype. He's never been vetted by the national media in a real way, and he's never been on the debate stage with Trump, where it might be revealed what so many know about him—he's awkward. But this operative and others have said that if he's going to defenestrate his idol, there's no playing cute and no time like the present: "He can't look weak, he needs to hammer Trump on being a two-time loser who has consistently dragged the party down," the operative said.
Everyone knows that the only way to actually take down Trump in a Republican party where he wins 30 percent of the base is for a one-on-one face-off, ostensibly with a strong challenger like DeSantis. Yet, given the narcissism of presidential politics, operatives connected to every other putative G.O.P. challenger see Trump's midterm performance as a reason for their candidate to jump into the race.

This is obviously counter-intuitive and inadvertently helps Trump—does nobody remember 2015?—but logic doesn't always guide these choices. "The only chance to beat him is for everyone to coalesce around DeSantis," said a Trump defector before conceding, "who's going to tell Nikki, Mike and Mike that they can't run?"
Mutiny on the N.R.S.C. Bounty?
If the Republicans had decisively won back the Senate, I've been told from multiple sources, National Republican Senatorial Committee chairman Rick Scott planned to challenge Mitch McConnell for Majority Leader with a $3 million national ad campaign, paid for with his own money. This is so Rick Scott, because everyone in Washington knows leadership fights are inside games, but he wasn't going to play by their rules. He was going to try an outside-the-dome campaign, through Fox News, building pressure by way of conservative influencers like the Mark Levins and Buck Sextons of the world.

Well, that plan flaked out and is unlikely to be revived. N.R.S.C. spokesperson Chris Hartline called it "not accurate," but added "lots of people have urged him to consider running but his focus is entirely on the ongoing counts in Arizona and Nevada and raising money for the Georgia runoff." Probably, because more crucially he would have needed the support of Trump to pull it off, and he's been so weakened by the election results that his support may have been a poison pill. And who wants to be minority leader anyway?

Either way, even after spending $3 million, Scott was never likely to win. Maybe he would have picked off as many as 15 votes, which would have been an expensive exercise in weakening McConnell. Instead, I'm hearing the N.R.S.C. is spiraling, but it doesn't really matter because it's just a one-term gig, so everyone can complain about the money wasted on the small dollar donor play, or the fact that Scott rolled out his own unpopular agenda with ads featuring his face rather than candidates, or that he didn't get involved in candidate recruitment. It really doesn't matter if you hate Rick Scott, because he's out of the job soon anyway.

McConnell, the party leader with hundreds of millions of dollars to spend on the races of his choosing, is also getting flack. "Nobody gives a fuck about Rick Scott," said one G.O.P. campaign aide. "McConnell should be thrown under the bus because he's been in charge for the past two cycles and he couldn't flip the Senate twice." These same people are reeling over his comment that "candidate quality" was going to be an issue in the election, and that he was tanking his side by tacitly signaling to voters that many Republicans weren't worth voting for. His Senate Leadership Fund's dramatic withdrawals from Arizona and New Hampshire also signified to some a lack of confidence, or perhaps a loss of nerve.

Others are saying he should have been more involved in picking candidates in the primary, regardless of his unpopularity among rightward primary voters. Among team McConnell, there's a whiff of self-assuredness regarding S.L.F.'s investment in Ohio, though that may have been a self-fulfilling prophecy, since the PAC spent $30 million there to guarantee the outcome. But of all the leaders, McConnell seems to be the least threatened.

Kevin McCarthy, meanwhile, is primed to have the hardest job in Washington. He may become Speaker, but likely by the slimmest of margins. He's screwed. As I mapped out back in September, McCarthy is facing his own Paul Ryan-esque nightmare, between the former president's mind games and members like Marjorie Taylor Greene who are ready to politically extort him. Will he be a strangled leader, living under the thumb of the right-wing Freedom Caucus, who may only agree to vote for him if he concedes, à la John Boehner, to changing the rules by allowing just one member to call a motion to vacate leadership?

For now, there's no obvious challenge to McCarthy, so he'll likely win the race, but after what concessions? Steve Scalise, his No. 2, will surely be there to step in if or when McCarthy falls. There's always the possibility of a dark horse, blessed by the Freedom Caucus, if they can get their act together. Politico reported that some of these members are asking for next week's leadership election to be delayed, perhaps to have enough time to find that challenger or squeeze out some concessions.
Meanwhile, I'm also hearing about grumbling among R.N.C. committee members regarding the lack of ground game from the national party, and why Ronna McDaniel is paying for Trump's legal bills, although she's said she's cutting him off once he announces that he's running. The talk is escalating to the point of possible challenges to her leadership. And I'm not talking about Dave Bossie, who flirted with a bid for the chairmanship earlier this year.

For her part, McDaniel managed expectations for a long time, reiterating that the midterms might not be a red wave. Some say McDaniel's leadership wasn't worse than other G.O.P. leaders. That said, she's perceived as the weakest of the bunch, so blame will lay at her feet when there are major party losses. In terms of their ground game, the R.N.C. said they had 1,000 full-time paid staff on the ground in 21 battleground states, and they transferred $17.5 million to the National Republican Congressional Committee and $16.5 million to the N.R.S.C., which is the most they've ever transferred during a midterm cycle. Also, no one worked harder than McDaniel at keeping Trump at bay.

Finally, of course, there are plenty of people around Washington blaming Republican pollsters for getting high on their own supply. An official working on two different campaigns in two different swing states got unsolicited calls from their pollsters, just to apologize. "Two pollsters called saying I owe you an apology. And I think I got caught up in the hype some. I owe you better than that. It was unprompted," said the gob-smacked operative.

Others are pointing to the biggest culprit of the Republican polling hype machine—the mustached, red bowtie-wearing Robert Cahaly of Trafalgar, who has a history of over-inflating Republican odds. "People are saying 'I literally never want to hear that name again,'" said one senior Senate staffer. "Robert Cahaly lit himself on fire," said the first operative. That's not entirely fair to Cahaly, when so many G.O.P. pollsters also got out over their skis, but his partisan boosterism and unconventional methods appear to have placed a target on his back. ("I reject the term that I boost Republicans, I have never done that in my career," Cahaly told me. "It's unfair to criticize us for being out there for the last week, when so many mainstream media polls avoided this criticism by not being there. Is the media going to be rewarded for stepping out of the [polling] arena and me staying in it?")

Cahaly, of course, is one of Trump's favorite pollsters, ever since he called Michigan for him in 2016, but he does not actually pay him for his polling. And again, to be fair, he got a lot of things right back then, correctly predicting the Trump surge in 2016; he also called the DeSantis and Scott wins in 2018, when no one did, and he got a lot of things right in 2020, too; he was ranked the top pollster by Real Clear politics that year. But in the midterms he royally screwed up Michigan (he had gubernatorial candidate Tudor Dixon down by 3 points; she lost by 10 points to Gretchen Whitmer) and New Hampshire (he had Don Bolduc up by 1 point; Maggie Hassan won by 9).

Cahaly rejects the criticism—"I said New York was competitive when others didn't and I was closer than all of them," he told me. "I had the best poll in North Carolina, and in Ohio's [Senate race] I said [J.D. would be up by] 10 points and it ended up being 7 points, so I was close."

Some silver liners suggest that he inadvertently did the party a favor since his rosier polls may have galvanized donors. But if that's not D.C. spin, what is?
FOUR STORIES WE'RE TALKING ABOUT
CNN's Bronze
A first in modern memory: CNN lost the overall ratings battle to MSNBC on election night.
DYLAN BYERS

Russia's It Girl
The curious case of Ksenia Sobchak illustrates a profound truth about modern Russia.
JULIA IOFFE

Sorrell's Elon Advice
Chatter surrounding fixing Twitter, Trump's legal handcuffs, and an S.B.F. postmortem.
WILLIAM D. COHAN

Need help? Review our FAQs page or contact us for assistance. For brand partnerships, email ads@puck.news.
Puck is published by Heat Media LLC. 227 W 17th St New York, NY 10011.