Hello, and welcome back to The Washington Mall, my insider's view into what's really happening at the beating heart of this town. Today, news and notes on the post-midterms celebrations, gossip, parlor games and recriminations pinging around D.C. Plus details of Rick Scott's aborted plans to defenestrate McConnell.
As always, send tips, thoughts, and feedback by replying to this email.
Best,
Tara
Can't see the full story? You're receiving the free version of The Washington Mall at . For full access to Puck, and to each of my colleagues, you can subscribe here.
Okay, yes, we all know the top-line narratives emanating from Tuesday's endlessly hyped, semi-surprising midterm elections: the red wave was a trickle, Kevin McCarthy is in for it, Oz lost, and we may not know who controls the Senate for weeks, with the Georgia Senate runoff possibly sucking up nearly $100 million, so we're in for more animosity-fueled gridlock in America's favorite company town. And also: Biden lost but really won, and this is finally the end of Trump, say some people, but not at all, say others.

I've been working the phones since sunrise on Wednesday to get a flavor of what this town's insiders are really saying...
FOUR STORIES WE'RE TALKING ABOUT
CNN's Bronze
A first in modern memory: CNN lost the overall ratings battle to MSNBC on election night.
DYLAN BYERS

Russia's It Girl
The curious case of Ksenia Sobchak illustrates a profound truth about modern Russia.
JULIA IOFFE

Sorrell's Elon Advice
Chatter surrounding fixing Twitter, Trump's legal handcuffs, and an S.B.F. postmortem.
WILLIAM D. COHAN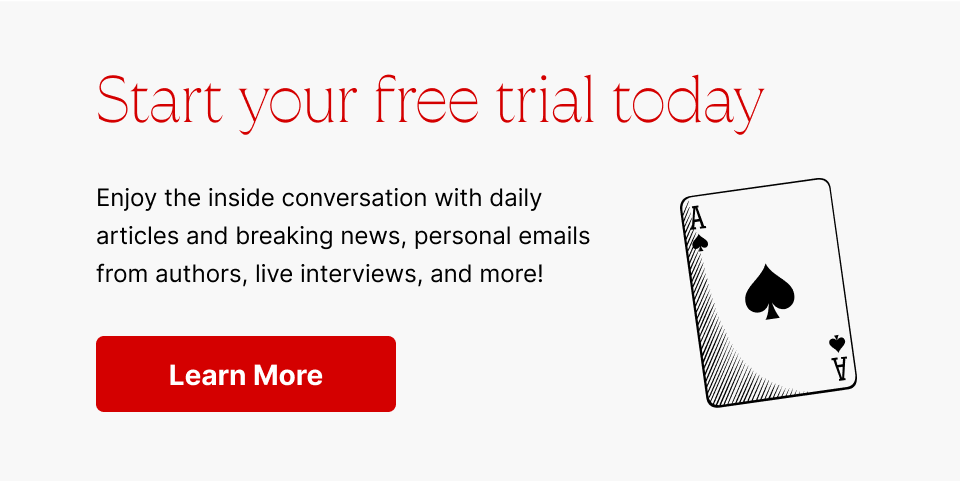 Need help? Review our FAQs page or contact us for assistance. For brand partnerships, email ads@puck.news.
Puck is published by Heat Media LLC. 227 W 17th St New York, NY 10011.