Greetings, and welcome back to The Stratosphere.
The shadow primary for the Republican presidential nomination is already underway, and that is definitely true for Silicon Valley's mega-donors. In today's issue, some fresh news nuggets on the early moves being made by everyone from Trump to DeSantis to lock down key, king-making G.O.P. contributors.
Also, here's a quick reader survey—we'd love your feedback.
Mentioned in today's email: Lindsey Graham, David Sacks, Larry Ellison, Tim Scott, Palmer and Julie Luckey, Peter Thiel and Bibi Netanyahu. But first…
What happens to Napa?: The fate of the annual, much-hyped mid-August Nancy Pelosi fundraising extravaganza in wine country has been a topic of conversation among Democratic fundraisers in the wake of her resignation as Speaker. (For more, here's my story on last year's event.) Still no official word on Napa's fate, but Pelosi's replacement Hakeem Jeffries is set to host his own D.C.C.C. donor weekend this mid-August in La Jolla, California, for top D.C.C.C. donors, according to an invitation I've seen, strongly suggesting that the same Napa weekend is no more.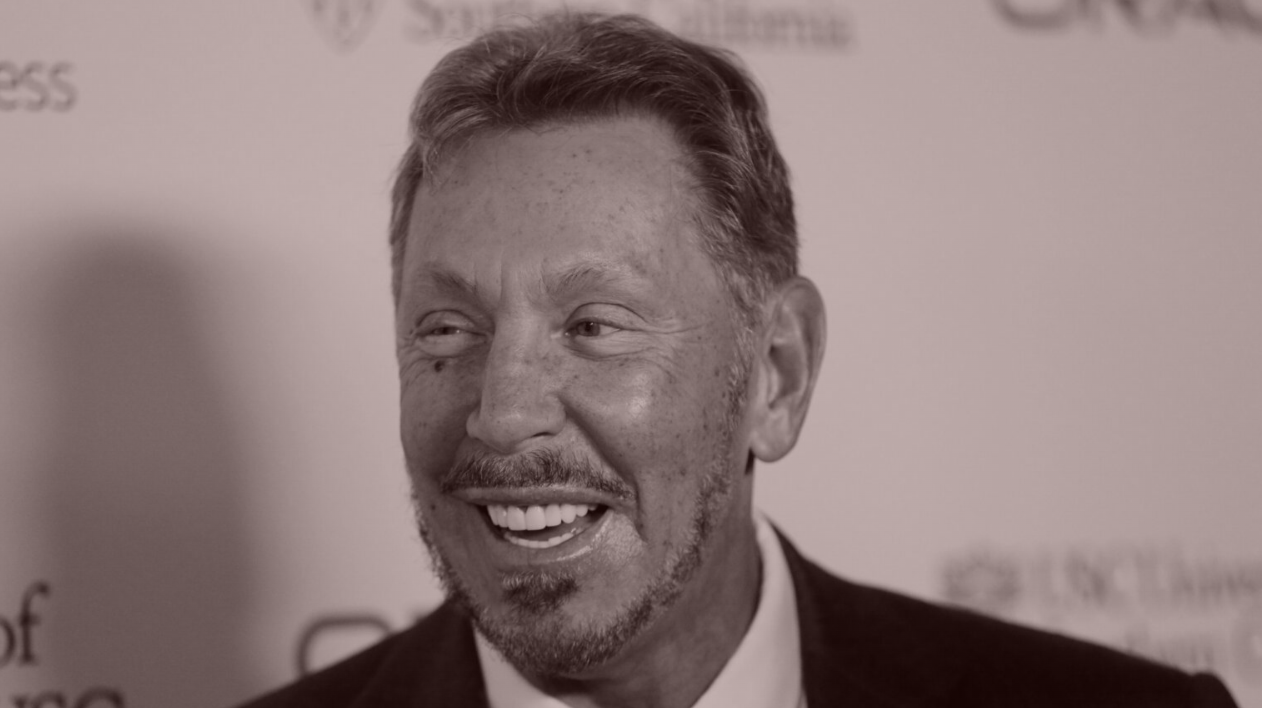 Silicon Valley G.O.P. Donor Spin-the-Bottle
For once, all the intrigue in the tech donor community is on the right—with conservative billionaires picking their dance partners for 2024, navigating the Trump question, and contemplating the "DeSantasy."
For the first time in more than a decade, the political energy in Silicon Valley is not on the left but on the right. Larry Ellison is privately telling people that he wants his friend Tim Scott to run for president. Donald Trump's super PAC is soliciting the involvement of Peter Thiel. Tech donors in Orange County are preparing to welcome Ron DeSantis for another offertory. The Silicon Valley G.O.P. shadow primary in 2024, in other words, is shaping up to resemble its Democratic equivalent in 2020, when candidates fought to lock down support of tech contributors and mega-donors before launching their campaigns.

I've been talking with Republican fundraisers in recent days to capture the state of the money game at the start of the 2024 cycle. Here are the latest murmurs and updates on the G.O.P.'s top players in Silicon Valley.
A MESSAGE FROM OUR SPONSOR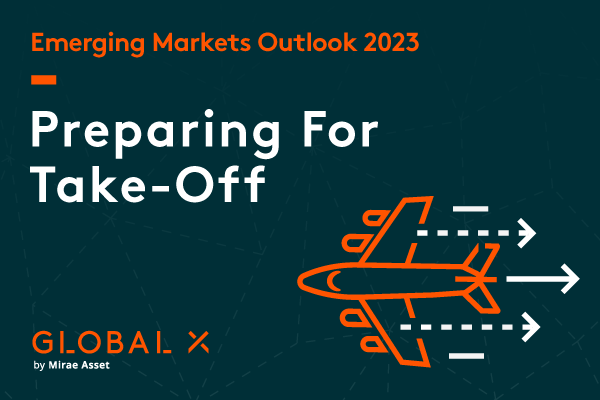 Emerging Markets Outlook 2023
2023 may be a growth year for emerging markets (EM). Several catalysts have the potential to lift EM equities including China's reopening, a tapering of interest rate hikes by the U.S. Fed, and stable commodity prices. Explore these factors driving growth in China, India, Latin America and beyond.
The Ellison-Scott Lovefest
Oracle chairman Larry Ellison has had a hot-and-cold relationship with Trump, joining his election-denialism strategy sessions one moment and ditching his own fundraisers the next. More recently, Ellison has privately expressed that he's ready to see the G.O.P. turn the page. Foremost on his mind is Tim Scott, to whom Ellison was introduced via his friendship with another South Carolina senator, Lindsey Graham, who plays an unusual role for Ellison as his de-facto emissary to the G.O.P. Ellison has since donated some $35 million to Scott's super PACs over the last two years or so—an absurd war chest for an incumbent in a deep-red state. But Scott has national ambitions, and Ellison hasn't been coy either, telling fellow Republicans that he'd very much like Scott to run for president, I've been told.

The two originally bonded over education issues, but have since developed a deeper political alliance, with Scott making multiple pilgrimages to Ellison's private Hawaiian island. Scott appears to have made three or four trips total to Lanai, according to federal election records, which show a number of in-kind donations from Ellison or his hotels to Scott's super PAC for lodging and meals. (Scott's most recent trip to see Ellison was late last year, according to a source.)

Ellison's financial support could potentially make Scott more of a threat in a G.O.P. presidential primary than other presumptive third-tier candidates like Mike Pompeo or Mike Pence, even if he barely registers in early 2024 polling, and has virtually no national support outside of Ellison's compounds in Lake Tahoe and Lanai. Some Republicans have cackled to me that Ellison could be in for a world of hurt if he drops another $50 million on Scott only for him to finish in 6th place in Iowa. But Republican fundraisers note that Ellison is emotional and has a long history of falling hard for conservatives that he views as inspirational. He went gah-gah for Bibi Netanyahu, gah-gah for Marco Rubio in '16, and now Scott has his heart in '24. Plus, the guy already lit $1 billion on fire in Elon Musk's Twitter deal. This is couch cushion money.

Scott's team used most of the Ellison money to promote other Republican Senate candidates across the map last cycle, which of course had the added benefit of raising Scott's profile, too. Ellison was particularly excited about Scott's work for Herschel Walker in Georgia, I'm told, given Walker's attention to the education issue. Deploying money on behalf of other candidates has also earned Scott valuable goodwill among G.O.P. elites. And while some Republicans still carry doubts that Scott will ultimately run, Scott last week announced an upcoming trip to Iowa. Will Ellison get his wish?
Trump's Ask of Peter Thiel
Ellison isn't alone among Republican donors in wanting to move on from Trump. Both Americans for Prosperity, the political arm of billionaire Charles Koch's conservative donor network, and the Club for Growth have signaled in the last week that they will spend money to defeat Trump in the presidential primary. But the real bellwether to watch in Silicon Valley G.O.P. donor circles is Peter Thiel. He's currently trying his hardest to avoid politics after spending $35 million and equally valuable time stumping for J.D. Vance and Blake Masters in the midterms. He is, as I've reported, exhausted and feeling a little dejected.

The two options for Thiel are to endorse Trump or sit on the fence as the primary process shakes out, according to a person familiar with his thinking. At the end of the day, this person said, It's likely Trump or no one. Thiel's decision, I'm told, will likely come down to whether Trump offers an affirmative case for his election, à la 2016, or runs a more grievance-fueled campaign, like he did in 2020. Officials from Trump's super PAC are not exactly letting Thiel take his time: They have recently asked Thiel to give them a donation, I'm told—the first pitch in what is expected to be a vigorous pressure campaign to secure financial commitments from the billionaire investor.

Nevertheless, Thiel isn't exactly racing to throw his support behind Trump. People forget that despite the frequency with which Thiel's and Trump's names are uttered by liberals in the same breath, Thiel contributed a total of $0 to Trump's re-election in 2020. He has also spent private time in recent years with DeSantis, whom he has called "probably the best of the governors in terms of offering a real alternative to California." And pressure campaigns can backfire with Thiel, who hates to feel cornered, as Mitch McConnell discovered last cycle.

Thiel did not sound excited to jump on the Trump train in a speech last month at the Oxford Union, during which he was asked if he regretted backing Trump in 2016. "You should ask me that question in ten years or so," he said with a half-smile. "Did that actually help bring about the kind of debate I wanted to see about stagnation and how to move beyond stagnation? I think the jury is still very out on that." He added that Trump's election may have "actually delayed that much-needed discussion more than [it] accelerated it."

Thiel also expressed a revealing cynicism about the impact of money in politics, in general, saying his aspiration was "political atheism." "I don't think it's healthy for either of our societies to be as enmeshed in politics as they are," he said when asked whether the U.S. should have stricter contribution limits. "I always have a very schizophrenic view on it, where I think it's toxic and unhealthy, where at the same time it's all-important because it permeates everything." As of this moment, it sounds like Thiel is prepared to sit out the race entirely.
Palmer Luckey's DeSantis Temptation
Thiel's allies are also being closely watched by G.O.P. bundlers, such as Palmer Luckey, the founder of Oculus VR and defense startup Anduril. Luckey is close to Trumpworld—Matt Gaetz is his brother-in-law—and he is taking steps to become a bigger player in G.O.P. fundraising, I've learned. Luckey has recently hired a donor-adviser to start counseling him on fundraising decisions, although Republicans say his true consigliere is his mom, Julie Luckey, a Republican activist and a Jan. 6 riot-attending die-hard.

Luckey, himself, is a bit of a Trump obsessive, too. A person close to him told me it is "too early" to say whether he'll get involved with Trump's '24 campaign and that it would "not necessarily" happen, but other Republicans say it's hard to believe that he would support anyone else. Luckey was fired from Facebook, two years after selling Oculus for some $3 billion, following negative publicity surrounding his pro-Trump activism. Anduril worked closely with the Defense Department during Trump's presidency, and hosted a $2,800-a-head event for Trump in the final weeks of the 2020 campaign.

Will Luckey, who lives in Orange County, show up for any part of DeSantis's scheduled fundraising tour through the O.C. next month? California Republicans expect DeSantis to sprinkle in multiple fundraising activities, whether events or just private meetings, as part of his trip to the West Coast. Given his Trump ties, Palmer would have to keep a DeSantis meeting on the down-low so as to not cross Trump.
A lot of the tech outreach for DeSantis is expected to run instead through another Thiel associate: David Sacks. Sacks, a fellow member of the so-called PayPal Mafia and a friend of Thiel's for decades, is a budding center-right political donor who is being watched closely by Republican fundraisers across the country. And he is firmly aligned with DeSantis and expected to help him raise money for his presidential campaign. (Though some Republicans wonder privately whether DeSantis would align with Sacks's more isolationist views on foreign policy.)

Sacks hosted DeSantis on his highly successful fundraising swing to the Bay Area in October 2021 and the two remain friends. "I'm on the DeSantis train," Sacks said on an episode of his podcast just after Trump announced his re-election run, describing Trump as both less competent and less electable. "There's this establishment wing and there's this MAGA-populist wing," he explained during a bout of DeSantis appreciation. "And this I think is the best argument for DeSantis: He's widely accepted by both."

Sacks is staffing up, too. He now has his policy aide, Chris Massey, who works at his venture capital firm on political investments. And last year Sacks quietly set up a super PAC, called Purple PAC, to help channel political giving from him, his wife and his friends—yet another indication that he is prepared to become a bigger player in G.O.P. fundraising. Ron DeSantis isn't exactly known for his willingness to listen to donors, but I expect the voluble Sacks will have plenty of access.
FOUR STORIES WE'RE TALKING ABOUT
The Kamala Question
News and notes on what keeps Biden's team up at night.
TARA PALMERI & PETER HAMBY

Shari's Secret Letter
What do two lawsuits and a "careless" private email reveal about Paramount's M&A ambitions?
ERIQ GARDNER

Late Night Endgame
A candid conversation with Grammys executive producer Ben Winston.
MATTHEW BELLONI

Need help? Review our FAQs
page or contact
us for assistance. For brand partnerships, email ads@puck.news.
Puck is published by Heat Media LLC. 227 W 17th St New York, NY 10011.