Happy Tuesday and welcome back to the Stratosphere, my private email focused on the money, power, and politics emanating from Silicon Valley, and the players who run it all.

In today's email, new details on a previously unreported Silicon Valley lobbying effort to let Americans gamble—or at least hedge bets—on the 2022 midterms. Then we take a hard turn and jump into the world of sports for some insight into whether Jeff Bezos, Laurene Powell Jobs or Larry Ellison could become the next owner of the Phoenix Suns.

And finally, my back-and-forth with Tara Palmeri on all things Biden, McConnell and the midterms. Sign up for her email, The Washington Mall, at this link.

But first, two updates from around town…
Barack Obama is visiting San Francisco on Thursday evening for a fundraiser hosted by Jeff and Erica Lawson for the Democratic National Committee. There has been some word around town that the event was struggling to sell tickets and that prices were being slashed, and I do know that the D.N.C. was offering some people discounts and new, cheaper tiers on the down-low. But Obama still has his star power, and a source familiar with the reception says the Lawsons' function is on track to raise about $2 million, making it a top-tier event for the party committee. Prices haven't officially changed—they're still staggeringly high, with a $36,500 floor for a photo and a $250,000-a-seat ceiling. Other hosts of the event also include Reid Hoffman and Ron Conway. Obama is flying north, I've learned, after doing a similar fundraiser in San Diego on Wednesday evening for the Democratic Congressional Campaign Committee, according to another source familiar. That event is hosted by Sara Jacobs, the Democratic freshman congresswoman and is expected to raise $2.5 million. Nancy Pelosi will be in tow for that one.
Last week I explored how a bunch of Silicon Valley mega-donors were unleashing big cash into a war against one of Silicon Valley's iconic companies, Lyft, to beat Proposition 30. Well, now Netflix cofounder Reed Hastings is adding his name to the "No" cause, sending $1 million today to beat back the tax-hike-for-electric-vehicles ballot prop. Hastings is also, intentionally or not, aligning himself with Prop 30 opponent Gavin Newsom, with whom Hastings has had a famously topsy-turvy relationship over the last five years.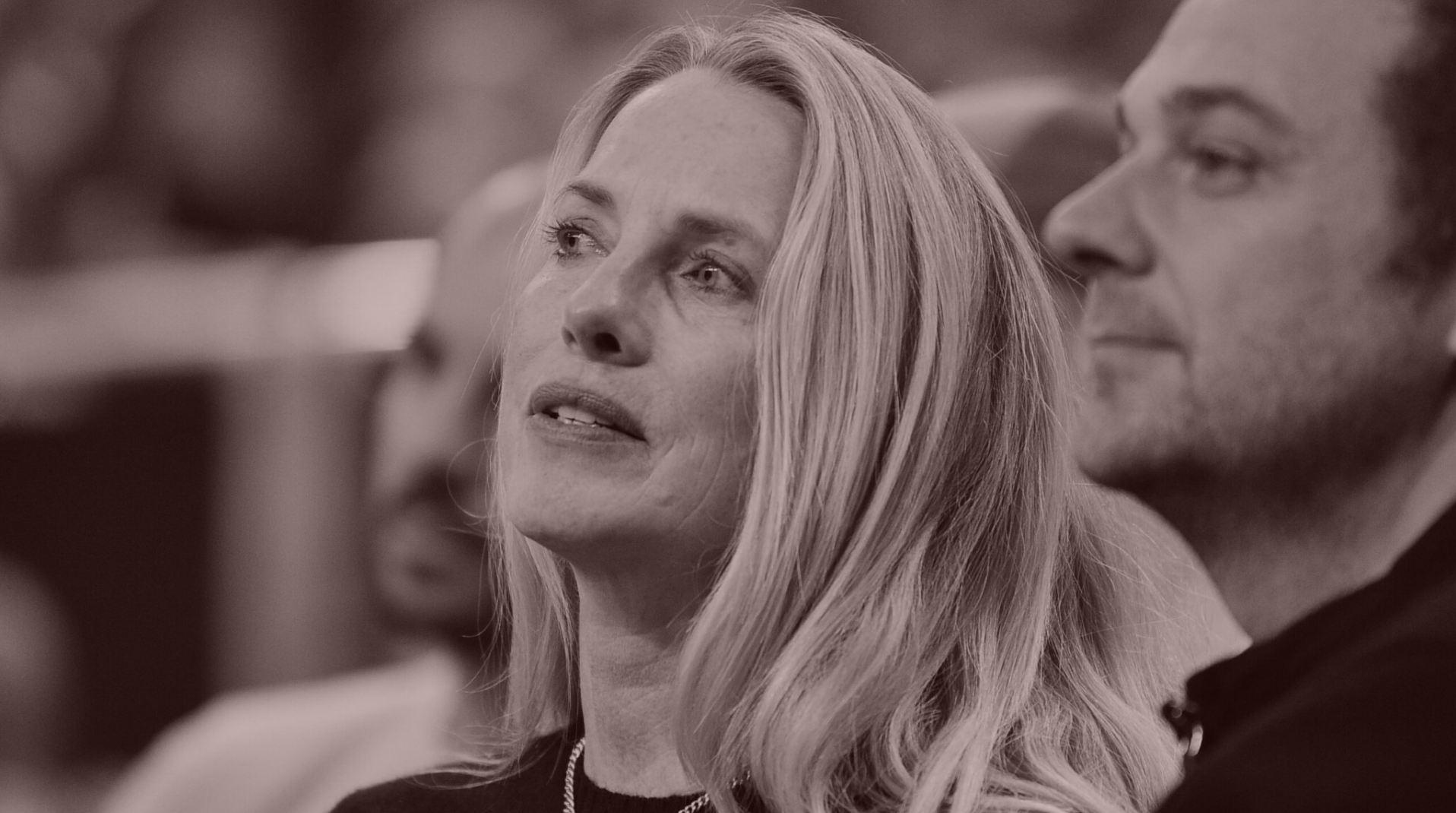 Silicon Valley's Wall Street Bets & the Phoenix Suns Sweepstakes
A phalanx of Silicon Valley super-personas have quietly flooded into an obscure regulatory battle to legalize a new type of political betting that makes PredictIt look quaint. Plus, why Laurene Powell Jobs should buy the Phoenix Suns—and why Jeff Bezos shouldn't.
On Kalshi, a slickly-designed, legally ambiguous trading platform, you can wager on whether Hurricane Ian, currently wending its way through the Gulf of Mexico, will become a Category 5 monster, and whether it will be Miami or Orlando that takes the pounding. You can bet on the water level at drought-stricken Lake Mead, on whether monkeypox will become a pandemic, or on whether NASA will return to the moon by 2025. So, asks a group of Silicon Valley super-personas, why is it that you can't bet on whether Republicans retake the Senate?

A parade of tech industry heavyweights, including several Democratic mega-donors, are quietly pressing the case in an obscure but totally fascinating S.F. vs. D.C. political battle. For better or for worse, the group is marshaling all of their powers of elocution to persuade Washington to bring Wall Street-style trading to the world of American elections, ushering in a new era that critics fear would treat congressional races like a Vegas sportsbook.

As you might expect, Washington wants to scrutinize this newfangled arrangement. After all, it was just a few months ago that regulators delivered a kill shot to PredictIt, ordering the prediction market to shutter its service next year because it was out of compliance. The Commodity Futures Trading Commission, which regulates derivatives, signed off on Kalshi's "events contracts" several years ago, but has expressed concern about all the second-order consequences that these political wagers in particular could have in American elections, from encouraging financial hijinks to sowing even more distrust in the integrity of American elections.

Kalshi, which was founded in 2018 and went through Y Combinator, took off after raising a $30 million round, led by Sequoia Capital, in early 2021. (It's not every day you see angel investors Chuck Schwab and Henry Kravis on a cap table.) That's just after when the C.F.T.C. first approved the startup as a so-called Designated Contract Market, wherein investors can place "Yes" or "No" binary wagers on whether certain events will happen. (Kalshi, as the intermediary, takes a cut on trading fees.) And suddenly, Kalshi had effectively created a new asset class with these binary option trades on everyday events. But as C.E.O. Tarek Mansour calls it, "the holy grail of events trading"—politics—has been frustratingly off limits.

Just a week before the midterm elections, on October 28, the C.F.T.C. is set to make a decision on whether to approve what Kalshi calls political futures contracts—essentially no different than a futures contract on oil or gold or lumber, which are designed to mitigate price volatility but are frequently used to speculate. Kalshi wouldn't allow wagering on individual races—as in, whether John Fetterman will win in Pennsylvania—but on overall partisan control of each chamber of Congress. But the core issue is whether betting on political control of the world's most important democracy is indeed a hedge against risk, or just straight-up gambling for political junkies—or worse, an avenue for abuse by betters with proprietary information. In Washington, Kalshi's unstated bet is that a series of Very Important People from Silicon Valley can make the case that, in short, political outcomes are as important as economic outcomes—and that a political futures contract would have material value in academia, for businesses, and on Wall Street.
ADVERTISEMENT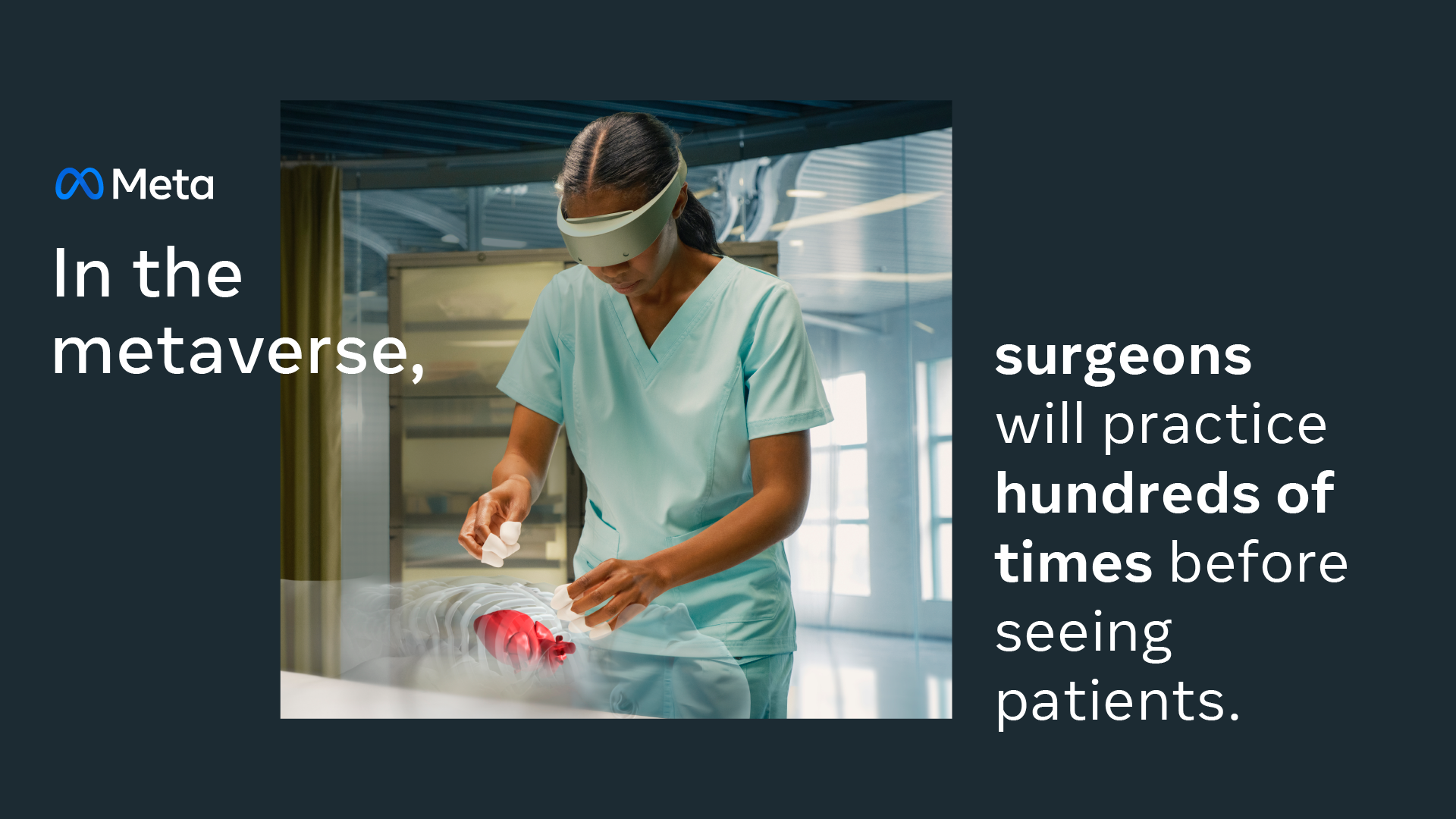 Future surgeons will get hands-on practice in the metaverse.
Surgeons will engage in countless hours of additional low-risk practice in the metaverse.
The impact: patients undergoing complex care will know their doctors are as prepared as possible.
The metaverse may be virtual, but the impact will be real.
And so over the last few weeks, a series of prominent industry personages have submitted letters to the C.F.T.C., making the case for Kalshi. The letters, which have not previously been reported, also reveal more broadly how each of their signatories are thinking about the relationship between Silicon Valley and Washington. In one typical example, Sam Altman, the politically-adroit entrepreneur and A.I. futurist who led Y Combinator for years, argues that "these contracts have legitimate hedging use to manage risks and are not gaming." Because nearly every business that venture capitalists fund is potentially impacted by government regulation, "Congressional control is an economically significant event that impacts risk and many companies and founders and employees genuinely need to hedge against." The most voluminous comments, not surprisingly, are from Kalshi investor Ron Conway, who wrote five single-spaced, deeply-researched pages citing academic studies and with footnotes galore, specifically addressing each of the C.F.T.C.'s lines of inquiry and even rebutting other commenters. Conway essentially argues that Kalshi is a smarter and better-regulated PredictIt, and that it would be "obvious" that the ability to hedge against political events would be in the public interest. After all, Conway points out, Wall Street banks already can do that.

Altman and Conway are not exactly shrinking violets, and so I wasn't too surprised to see them wade in. Others, though, caught my attention. Sequoia Capital, always careful with its public perception and its brand positioning, wrote in to support its portfolio company. "We believe this information could cut through the noise from polling, news, and other sources of information that may have negative impacts on elections and the public's confidence in elections and the electoral process," wrote the unsigned Sequoia partnership, which includes major political players like Democrat Michael Moritz and Republican Doug Leone. "Because hedgers and traders have a profit incentive to get this right, any inaccuracy is quickly traded away and the crowd's wisdom would prevail."

But the single most interesting letter, to me at least, is from Dustin Moskovitz, the Facebook and Asana cofounder and Democratic Party mega-donor who is one of Silicon Valley's most fascinating thinkers. Moskovitz is an effective altruist, and a core tenet of that utilitarian philosophy involves the power of forecasting—the belief that modeling and prediction can improve and reduce human suffering, and that producing epistemological knowledge is therefore good in and of itself. Along with his wife, Cari Tuna, Moskovitz funds and runs the charitable institution Open Philanthropy, which is an important node for the E.A. movement. When you talk with Silicon Valley philanthropists and political players, there are few names more buzzed about than the 38-year-old Moskovitz, who is reshaping how his generation of tech titans think about their civic responsibility

Dustin, in his characteristically intellectual way, asked the C.F.T.C. to consider a hypothetical grantmaking philanthropy that wanted to make an impact. "Efficacy is often downstream of political control. A group trying to lobby Congress to change criminal justice laws, for instance, needs to adopt very different strategies if Republicans are in power or Democrats," he wrote. "The sayings of pundits and experts are not the most accurate at estimating event probabilities. Liquid prediction markets can do much better, by not just aggregating the opinions of the masses but giving them a profit incentive to do as much research as possible to get the answer correct."

Moskovitz, after all, is not just another rich guy refreshing FiveThirtyEight—he is now one of the single biggest political donors in the country, and someone who I know thinks a lot about the problems of political polling. Which is why he is entirely credible when he points out that the maximum that anyone would be able to wager on Kalshi is $25,000—refuting the notion that rampant political betting would damage American elections by encouraging mega-donors and financiers to play roulette with these hedges. "Elections are multi-billion dollar affairs with millions of interested parties attempting to influence people's vote—the resources necessary to make a dent far outstrip the $25,000 by several degrees of magnitude." Dustin, who spent tens of millions of dollars on the 2020 election, knows what he's talking about.
Grading the NBA Sweepstakes: Bezos vs. Jobs
Professional sports franchises are among the few things that billionaires, who have access to so many nice things, cannot buy on demand. They are, of course, supply-limited, rarely on the block, and not always available to the highest bidder alone. And so we will have a true sweepstakes on our hands over the next few months as power players near and far from Phoenix desperately maneuver to succeed Robert Sarver as the owner of the region's two professional basketball teams, the Suns and the Mercury.

Sarver confirmed last week that he is looking for a buyer after the NBA suspended him over a series of heinous, insensitive comments on race and gender. And everyone who's anyone will want in here. Owning a franchise can enhance your stature in the community, cement your legacy, and, well, be incredibly fun, both courtside before the cameras and as a dealmaker behind the scenes. And the Phoenix Suns, with a fantastic young core full of two-way wings and the ageless Chris Paul in one of the league's largest markets, are an amazing trophy asset, despite last year's stunning Game 7 meltdown to Luka in the conference semifinals.

Rumors are about to swirl—look at what's happening with Phil Knight and Damian Lillard's Blazers—but I have a few names of potential owners to watch during what will surely be a major media spectacle. To win a bid like this, you need three things: The first is liquidity, obviously, for a package of franchises likely to exceed a $3 billion price tag, and then there are the added advantages if you're willing to dig deeper for things like arena upgrades or to pay the luxury tax to fund the best possible team on the floor.

I suppose you don't need the liquidity—many NBA franchises are run by general partnerships, not purely for financial reasons but because a bid can be attractive if the love is shared across a number of business or cultural celebrities. But it helps to have optionality. You also need the luxury of time: Mark Zuckerberg, for example, doesn't have time to even passively own the Suns and attend all the league meetings or contemplate rules changes that will impact the league and its finances; it's no surprise that Steve Ballmer bought the Clippers only when he was suddenly free of his duties at Microsoft. And most crucially, to win the sweepstakes you need relationships—with other owners, with the NBA, and ideally, with Phoenix.

So here is some informed speculation about the tech titans I'd keep an eye on, with the caveats that the Phoenix teams could get sold to some existing minority Suns owner, or to someone else outside of tech but with ties to Phoenix, or that someone could buy the Mercury but not the Suns, or vice-versa.

Larry Ellison: There is no tech leader who has more thirstily lusted after owning an NBA franchise than the Oracle billionaire, who lost out on opportunities to buy the Warriors in 2010, the Hornets in 2011, the Grizzlies in 2012, and then the Clippers in 2014, when he was bested by Ballmer in a bid that Larry fronted alongside Oprah Winfrey and David Geffen. You can say this much for Ellison—the dude wants it. He has a taste for the high life, having bought the entire Hawaiian island of Lanai a few years back. And he truly loves basketball. Ellison, who played pickup as a Bulls-obsessed kid in Chicago, has full courts on two of his yachts and is a frequent courtside presence at Warriors games (which of course used to take place at Oracle Arena). Ellison has the potential liquidity, with some $50 billion worth of Oracle stock that he could use to cement his legacy in ways that he hasn't yet done through politics or philanthropy. He is pushing 80, and clearly would have more fun as an NBA owner than would nearly anyone else (OK, except maybe Ballmer). Still, I wonder if after Sarver, he might have too much fun for the League—and that a lower-profile, less-provocative owner might help the franchise to avoid headline risk, especially if Ellison regains the throne as one of Trump's most visible supporters from the business community. (The NBA is not the NFL.)

Jeff Bezos: I'm a skeptic. Bezos, I'm sure, would be a fantastic owner of some franchise or another, bringing his obsession with customer satisfaction to a new industry. There have long been D.C. types who would love to see Dan Snyder sell him the Commanders, if that shoe is to ever truly drop, and Bezos's lawyer reportedly spoke with bankers leading the potential sale of that team in early 2021. But recall that Bezos also passed on making a bid for the Broncos earlier this year despite tons of speculation about his interest. That all makes me wonder: How interested is he really in sports ownership, beyond sitting in box seats alongside Lauren Sanchez and her ex, NFL hall-of-famer Tony Gonzalez?

Plus, I wonder whether Amazon—where Bezos remains the executive chair of the board and largest individual shareholder—has too many commercial interests in streaming and sports rights to avoid potential conflicts of interest with commissioner Adam Silver and the front office. Not a conflict that couldn't be managed, of course—hell, some people may see the Bezos-Amazon connection as an asset to a league—but it's a conflict nonetheless. And Bezos, as usual, may be eyeing the more alluring opportunity in sports distribution.

Laurene Powell Jobs: This one is intriguing. Powell-Jobs is a genuine sports fan, has a great public image, and would become only the fourth majority female NBA owner alongside Jeanie Buss in LakerLand, Jody Allen in Portland, and Gayle Benson in New Orleans. She has access to $13 billion in assets sitting in her LLC, the Emerson Collective, more than the likes of Josh Harris, Marc Lore or many other owners; she has time to tend to the team; and she has experience in the box and with other owners from her 20 percent stake in the Ted Leonsis-led ownership group that operates the Wizards and Capitals. (She would presumably need to sell her stake in those teams, bought in 2017, to buy the Suns or Mercury, as David Tepper did when he sold his shares in the Steelers to buy the Panthers outright. But Tepper's existing ties to the NFL helped, as Powell Jobs' ties to the NBA could too.) She also recently invested serious money in growing the WNBA, so she's clearly committed to the sport for the long term. I'm a buyer on L.P.J. being a buyer.

Bob Iger: Lastly, as my Puck partner Matt Belloni has reported, there is Iger, who has time on his hands now that he's in the cheap seats (nominally) at Disney, has deep ties to Chris Paul, a friendly relationship with other owners and with Silver. (Iger was instrumental in the NBA's ability to continue its 2020 Covid-stricken season at Disneyworld's sports compound.) Iger, of course, also has that billion-dollar smile, sun-kissed tan and pristine image that the NBA desperately needs after the Sarver imbroglio. What he doesn't have is Ellisonian or even Jobsian cash—he would obviously need the substantial backing of financial partners. That may mean he is in over his skis here. But who better to front something like that than Bob Iger?
ADVERTISEMENT

Finally, I wanted to share a portion of my recent conversation with one of my Puck partners, Tara Palmeri, who covers the political goings-on in Congress, the West Wing, on K Street, and everywhere else in Washington. Here, we exchanged notes on the Thiel–McConnell standoff in Arizona, the Pelosi succession chatter in D.C., Kamala Harris's weak hand in California, and much more… you can read the full back-and-forth here.
Tara Palmeri: Teddy, I'm glad we're talking today, because in many ways we've both been circling different angles on the defining campaign story of this election cycle: How Republicans gained, then let slip, a potentially decisive electoral advantage in the midterm races.
Teddy Schleifer: It's an incredible story, and it is as much about the macro as it is about the micro. Last week you wrote about how the G.O.P. has been dramatically outspending Democrats since Labor Day—and yet Republican candidates are also the ones with the cash deficits. How is that possible?
Tara: That's right. Even though Republican Senate candidates are suffering from a serious cash disadvantage, as the Times reported this weekend, Mitch McConnell's Senate Leadership Fund and other outside groups are making up the difference and they're picking which races they see as being in play. All of this activity has ramped up since Labor Day when G.O.P.-aligned groups started flooding the zone in battleground states like Pennsylvania, Wisconsin, Nevada and Georgia, targeting Democratic Senate candidates with opposition ads.
It's not as if Democratic-aligned groups aren't doing the same; they're just not doing it at the scale of Republicans, who have spent more than $16 million against John Fetterman alone since Labor Day. Or, look at it this way: Republican-aligned groups have spent $95 million against Democrats in Senate races since Labor Day while Democrat-aligned groups have spent $42 million against G.O.P. candidates in Senate races during the same period since Labor Day, per 527Tracker.
But as a Democratic strategist recently pointed out to me, the discrepancy in spending on these Senate races doesn't convey the full picture. Democratic candidates have more cash in their coffers, and candidates get better rates on ads than do independent groups, like the Senate Leadership Fund, so technically they're getting more impressions for their money. It's an archaic rule from the Federal Communications Commission and it only applies to TV and not to digital. In the Georgia Senate race, to give a technical example, a Raphael Warnock ad buy funded by candidate money goes further than a Herschel Walker ad buy that is purchased via an independent expenditure because you get more gross-rating-points on TV spending as a candidate rather than an I.E.
Of course, it's hard to prove with data, because it varies by media market and timing in the election cycle. So it's not clear that it's really making up the spending delta in all of the races. I guess we'll see in the end how it all shakes out. A further complexifier to the fundraising picture, too, is that Democrats have been spending longer on their races, while Republicans in the McConnell era tend to ramp up their investment closer to election day. And their candidates did not endure the sort of bruising primaries that G.O.P. candidates faced…
FOUR STORIES WE'RE TALKING ABOUT
Heard's Legal Bills
The next phase of Amber Heard's legal nightmare is just beginning.
ERIQ GARDNER

The '22 Blame Game
A conversation assessing the current state of play in the Washington war room.
TARA PALMERI & TEDDY SCHLEIFER

It's Tapper Time
The temporary nature of Tapper's 9 p.m. move is masking Licht's careful machinations.
DYLAN BYERS

Golden Globes Woes
The Globes are back on NBC… but as an aging player in a contract year.
MATTHEW BELLONI
You received this message because you signed up to receive emails from Puck

Was this email forwarded to you?

Sign up for Puck here

Interested in exploring our newsletter offerings?

Manage your preferences

Puck is published by Heat Media LLC

227 W 17th St

New York, NY 10011

For support, just reply to this e-mail

For brand partnerships, email ads@puck.news