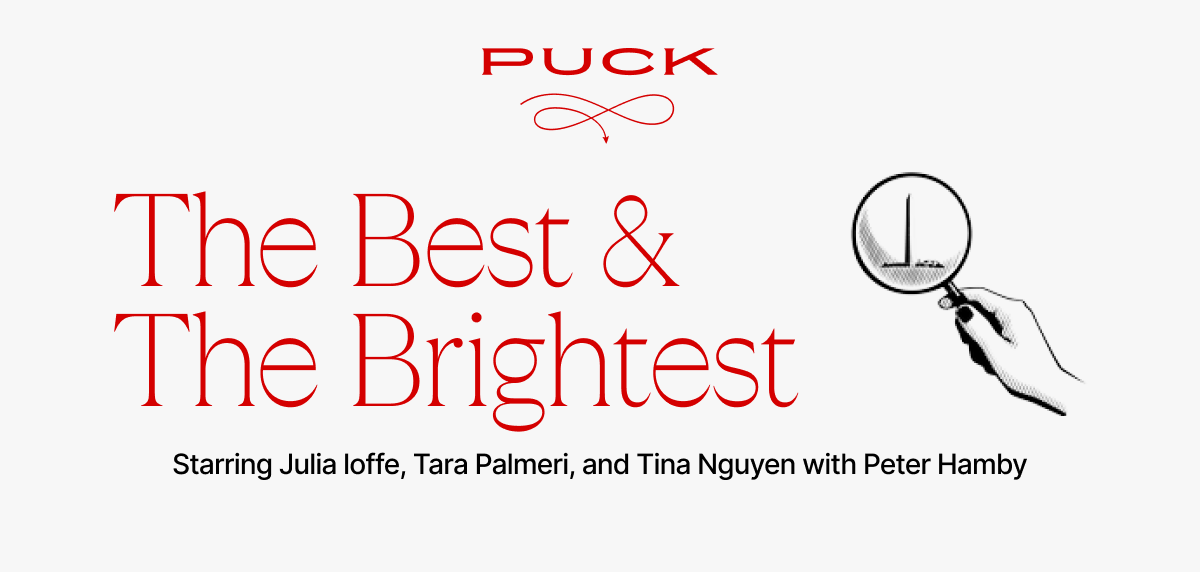 Thanks for reading The Best & The Brightest, Puck's new daily political email focused on what's really happening in this town: inside the White House, in the halls of Congress, on K Street, etcetera. I'm Teddy Schleifer, subbing in for Julia Ioffe with a special report on the status of the most coveted job in Washington: owning the city's NFL franchise, the Commanders.
If you're interested in the political exploits of people like Jeff Bezos, Sam Bankman-Fried or Peter Thiel, consider signing up for The Stratosphere, my weekly email on the Silicon Valley billionaire set. You can do that by entering your email at this link, or by updating your existing email preferences right here. I recently moved back to Washington from San Francisco, and the political and financial network linking the most powerful players in the tech industry to their counterparts in Washington has never mattered more.
I'll have plenty more 2024 intrigue for subscribers in my next email, but first, here's a taste…
The Nikki Haley Money Spin: In presidential politics, you should be highly skeptical of self-disclosed fundraising numbers, and to beware apples-and-oranges comparisons. To wit: Nikki Haley said today that she had raised $11 million in the first six weeks of her 2024 campaign, boasting that it was $1.5 million more than Trump raised in his first six weeks. It's safe to say that Haley's $2 million-a-week clip beat insider expectations, but she didn't reveal how much...
Can't see the full story? You're receiving the free version of The Best & The Brightest at . For full access to Puck, and to each of my colleagues, you can subscribe here.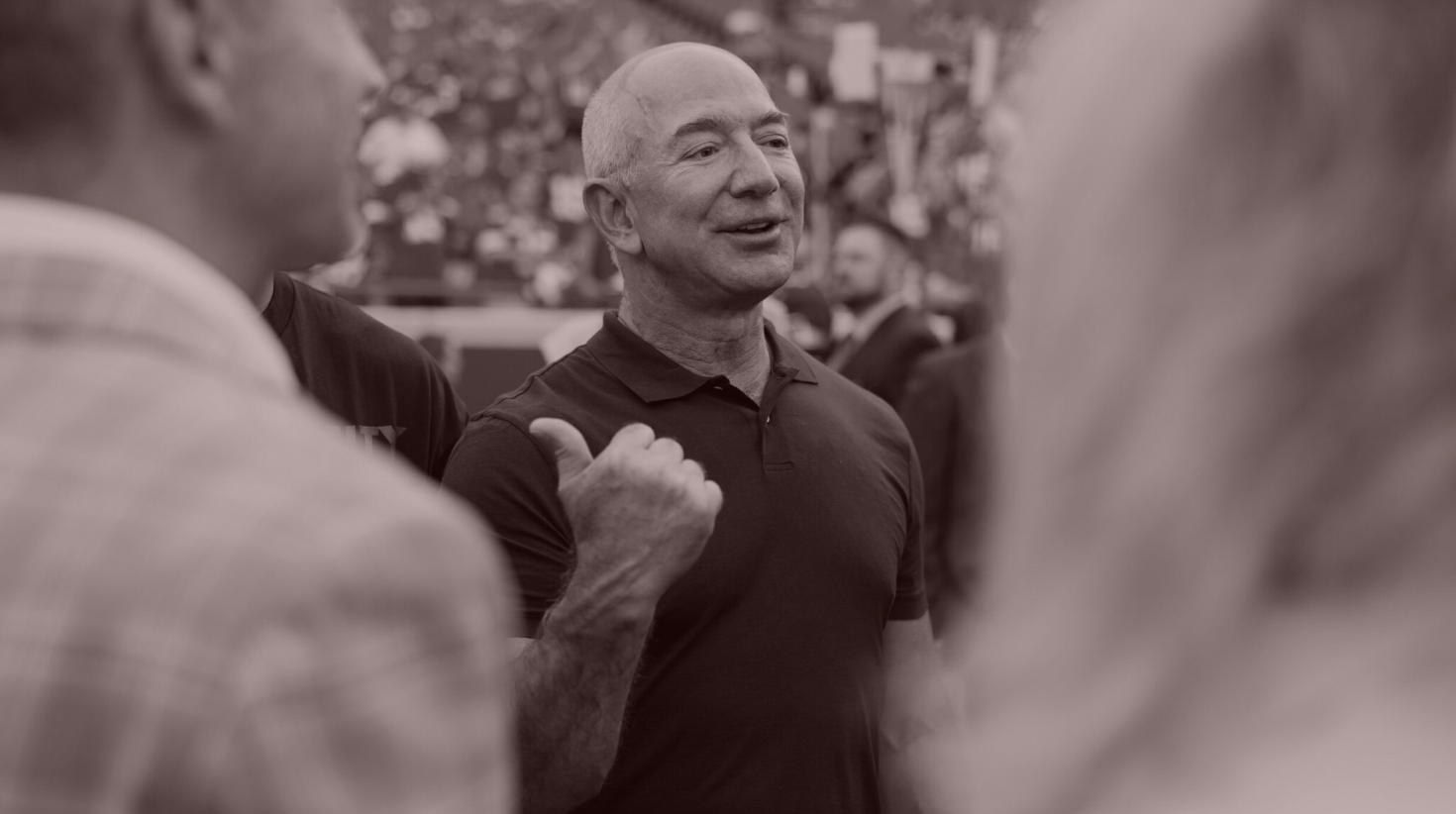 Gaming the Bezos-NFL Silent Auction
Is Jeff Bezos really sitting out the chance to land the most coveted job in Washington? Or has he found a way to circumvent the public campaign process for the Commanders entirely?
Over the last few months, the fog of confusion regarding the true intentions of Jeff Bezos toward his latest paramour, the Washington Commanders, has only gotten more foggy, more confusing, and more contradictory—complexified, in Bezos nomenclature. Bezos hired elite bankers, and yet they sat out the first round of bids. There were hysterical reports that he might sell The Washington Post in order to buy the team, but of course those were never true. Then there was the well-worn talking point that the current owner, Dan Snyder, would rather sell to the devil than the guy whose paper kicked up the reportage that compromised his credibility … only to be contradicted by leaks that Snyder was, actually, totally cool with him. Indeed, separating truth from fiction surrounding Bezos, a subject of tabloid fascination ever since those underbelt selfies, the Saudi strawman, and Lauren Sanchez entered the picture, has vexed just about everybody around the NFL, sources tell me, from other prospective owners to Bezos's own friends...
FOUR STORIES WE'RE TALKING ABOUT
Streaming Money Squeeze
Entertainment guru Matt Ball dissects the next front of the streaming wars.
JULIA ALEXANDER

Online Luxury Wars
A final pre-launch preview of Puck's fashion industry newsletter.
LAUREN SHERMAN

Need help? Review our FAQs
page or contact
us for assistance. For brand partnerships, email ads@puck.news.
Puck is published by Heat Media LLC. 227 W 17th St New York, NY 10011.