Welcome to Dry Powder. I hope that you and your family are having a wonderful Thanksgiving holiday.
Before turning my attention below to Sam Bankman-Fried and FTX, which remains an irresistible story, I wanted to offer some insight on the Return of Bob Iger to Disney for a two-year stint to repair the company's morale, strategic vision, and presumably purge the legacy of Bob Chapek.
Bill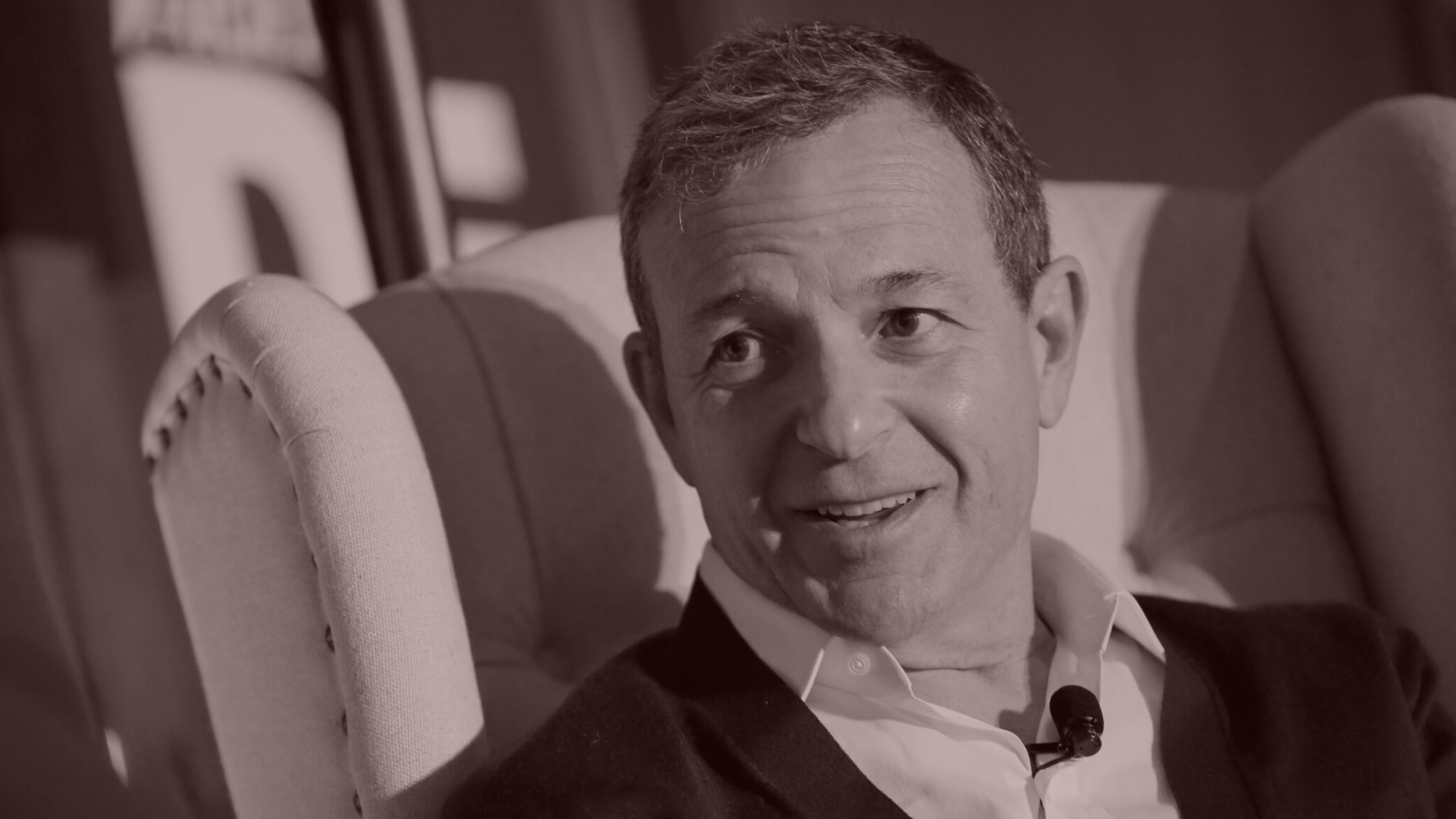 The Chapek Coup & The Adults at FTX
The insider conversation on the two seismic storylines roiling Wall Street this holiday season: the latest beats in the saga of S.B.F., and what to expect from the new Iger era.
It's unusual, of course, but there are
some
precedents for the return of
Bob
Iger
to the corner office.
Steve Jobs
, as we know, had two stints at the helm of Apple, the second one coming after he had been kicked out. The wisdom of returning Jobs to the C-suite at Apple was legendarily brilliant. Apple's luster was restored, although the
real
story behind Apple's success lies with Jobs' successor,
Tim Cook
, who has managed to increase the company's market valuation from $300 billion to around $2.5 trillion. As my friend
Scott Galloway
likes to say, Cook has created more shareholder value than any single person in human history.
The other precedent is Howard Schultz, at Starbucks. Schultz is now on his third tour of duty as C.E.O. of the coffee retailer, sandwiching them between a failed run for president of the United States. Since he returned to the company, in April 2022, the Starbucks stock is somehow up one-third in a tough market for equities. The Return of Bob caused Disney's stock to shoot up as much as 7 percent on Monday, increasing the company's market valuation by more than $12 billion. Maybe there is something to O.G.s coming back to these companies.
Iger, it seems, never quite found his third act. After bagging a possible run for president (abandoning it was a smart move given the populist sentiment of our times), Iger seemed to flirt with a number of possibilities. According to my partner and Hollywood insider, Matt Belloni, Iger was rumored as a potential buyer of the Phoenix Suns and has taken to making some private investments. But for at least the last year, as Belloni, and others, have tracked beautifully, Iger has been working The Town. His return is a shocker, and yet not all that surprising either, given his connectivity to the board and the company. Unlike Schultz and Jobs, Iger wasn't Disney's founder, but he's about as close to a founder as a manager can get. Hence was born a third act that no one expected.
The GE Succession Allegory
Meanwhile, a confluence of unfortunate events made
Bob Chapek
vulnerable, despite a recent three-year contract renewal that makes the Disney board look foolish. He probably didn't do enough sucking up to the Hollywood talent, a key constituency. He seemed not to have been particularly well liked inside the company, especially when compared to the revered and iconic Iger. Disney had always been a company that revolved around creative executives under Iger; Chapek's decision to place the operator
Kareem Daniel
above key stakeholders may have made his day-to-day easier, but it led to him losing the loyalty of his most important lieutenants. And then there was the matter of the tough third-quarter earnings report and the way Chapek shared the difficult news. That report cratered Disney stock more than 10 percent in one day.
But still, there needed to be a catalyst. And sadly for Chapek, there was one: His name was Dan Loeb, the billionaire founder of Third Point Management, the influential activist hedge fund. In August, Loeb, who did not respond to a request for comment, bought about $1 billion worth of Disney stock at an average price of around $100 per share. At first, Disney's stock shot up, and quickly, making Loeb look smart. He put forth a plan for Disney, as I wrote about back in August in Dan Loeb's Punch List, that called for Chapek to consider any number of strategic moves, including spinning off ESPN, buying Hulu sooner rather than later, cutting costs, and paying down Disney's roughly $50 billion in debt. Loeb also wanted two board seats. He got one in the form of Carolyn Everson, a former Meta executive. But it sure seemed like Chapek was just giving lip service to the rest of the Loeb/Third Point agenda. That's not the smartest move with an activist investor in your midst, especially when the Disney stock has faded some 40 percent this year. That's playing with fire.
As the author of Power Failure, a new book about the demise of GE, I can't help but see a parallel regarding what just happened at Disney. In 2015, then GE C.E.O. Jeff Immelt invited his friends Nelson Peltz and Ed Garden (Jeff knew Ed's brother from Dartmouth, and used to spend holidays at the Garden home in Melrose, Massachusetts) and their hedge fund Trian Partners to make an investment in GE. Peltz and Garden stepped up to buy $2.5 billion of GE stock. The idea was for Trian to, in effect, underwrite Jeff's new strategic vision for the company, known as Project Hubble, which was to sell off GE Capital and use the proceeds to buy back GE's stock, cut costs, and continue to refocus GE on its industrial businesses, and away from financial services.
Long story short, Project Hubble fell short, far short. Jeff couldn't achieve the financial results he repeatedly promised Trian and other shareholders. By 2017, his (supposed) friends at Trian came for his scalp. Jeff got fired, with a very frustrated Trian pulling the strings behind the scenes.
In August 2017, John Flannery replaced Jeff, with the support of Trian. But Flannery soon found himself drinking from the fire hose of problems that Jeff had left for him, including a huge long-buried liability in GE's long-term healthcare insurance business that Jeff should have sold when he had the chance, as well as major financial problems in GE's power business, among others. As investors absorbed the magnitude of the problems Jeff left behind, the GE stock fell to $10 a share, from $25 a share. By then, John had agreed to put Ed Garden on the GE board of directors, along with Larry Culp, the former C.E.O. of Danaher, a mini-GE based in Washington, D.C.
Garden loved Culp; he viewed him as a potential savior. After 15 months, in late September 2018, Culp, by then the lead director on the GE board, teamed up with Garden and engineered a coup to replace Flannery as the C.E.O. of GE. As I have written here before, Culp then took John's strategic vision for GE—dubbed Project Eisenhower—to split GE into three separate companies, ending GE's 130-year reign as the world's most powerful and respected conglomerate, and is implementing it as if it were his own.
I don't know whether Iger will take Loeb's strategic vision for Disney to heart. But I expect he's already taken it under advisement; after all, Iger has always had the diplomatic touch of an elite executive, and he's proven to be able to collaborate swimmingly with peers that his predecessors found obnoxious. Because if the Disney stock price doesn't recover, then I have no doubt that Loeb, like Peltz and Garden, will think nothing of bearing his teeth again. And then maybe not even the great Bob Iger will last his full two-year term. The clock is ticking.
The Adult in the Room at FTX
The adults are now in charge at FTX and Alameda Research, and at the other 130 or so companies now in bankruptcy court in Delaware that once comprised the sprawling global house of cards that was
Sam Bankman-Fried
's empire. And just in the nick of time. There may not be anything left to salvage. The children, meanwhile, have disappeared like cockroaches do when the lights come on.
The changing of the guard took place at something like four-thirty in the morning on November 11. That's when the 30-year-old S.B.F. agreed to relinquish his position as C.E.O. of FTX to a 63-year-old executive named John J. Ray III. Ray hails from Pittsfield, Massachusetts, the same town that made Jack Welch a plastics superstar once upon a time. Ray's father was a plumber; S.B.F.'s parents are professors at Stanford Law School. Like Welch, Ray graduated from the University of Massachusetts. He then attended law school at Drake University, in Des Moines, Iowa. After a brief spin at an accounting firm, Ray landed at Mayer Brown, the big Chicago law firm, in 1984.
After Mayer Brown, Ray moved on to corporate America, first at Waste Management, then at apparel manufacturer Fruit of the Loom. It was there that Ray cut his teeth in the rough-and-tumble world of restructuring and bankruptcy, an esoteric corner of finance where distressed creditors and aggrieved vendors and investors metaphorically fight to the death in order to get whatever strips of flesh they can from the corporate carcass. I know more than a little bit about this world: my first five years at Lazard were spent advising on the bankruptcies of companies such as Revco, the drugstore chain; Allied and Federated, the department store chains that owned Bloomingdales and Brooks Brothers, among others; and JWP, a stupid mini-conglomerate that was once-upon-a-time based in Westchester County.
Two years after Fruit of the Loom hired Ray as general counsel, the company filed for bankruptcy. He initiated and oversaw a lawsuit against Bill Farley, the company's former chairman and C.E.O. Farley had obtained a $65 million loan from a bank that Fruit of the Loom had guaranteed and thus was responsible for repaying. Farley opposed the lawsuit but ultimately agreed to a multi-million dollar settlement. Warren Buffett eventually bought Fruit of the Loom out of bankruptcy for $1 billion and the company's creditors asked Ray to oversee the distribution of the cash. In 2002, he formed his own firm, Avidity Partners. On the back of his business cards, he described Avidity as "characterized by enthusiasm and vigorous pursuit."
After Fruit of the Loom, Ray got advisory gigs at other bankrupt companies including Burlington Industries, another textile and apparel company; Hayes Lemmerz, an auto-parts manufacturer; Nortel, the computer networking equipment company; and Overseas Shipholding Group, where in 2014 he was billing his time at $900 an hour, as a senior managing director at Greylock Partners, which is not to be confused with the venture capital firm of the same name started by Reid Hoffman. For his FTX Group assignment, Ray is receiving a $200,000 retainer and $1,300 an hour for his time, according to a court filing.
Ray's most high-profile assignment, of course, was as the chairman of the five-member board of directors of the company known as Enron Creditors Recovery Corp., which emerged, in November 2004, from the disastrous bankruptcy, in December 2001, of Enron. Ray's job was to liquidate Enron and obtain as much money as possible for Enron's shell-shocked creditors. By 2007, Ray and his fellow board members were able to return in excess of $13 billion to Enron's creditors, or something like 36 cents on the dollar, about double what was promised to them in Enron's plan of reorganization. By 2013, that number was up to around 53 cents on the dollar. "He's like a pit bull," one Enron creditor told the Chicago Tribune at the time, "and he's not going to let go."
Ray's success in the Enron debacle is probably the principal reason that he was hired to run what's left of FTX. His first act at FTX was to file the company and most (but not all) of its crazy number of esoteric affiliates for bankruptcy. Then he immediately hired more adults, including Sullivan & Cromwell, as the debtors' attorney; Alvarez & Marsal, a management consulting firm that specializes in turnarounds and restructuring; Nardello & Co., a global investigations firm; Chainalysis, a blockchain data forensics company; and Kroll, the private investigator, and an unnamed cybersecurity firm. Ray also hired the investment banking firm Perella Weinberg Partners to sell whatever assets that the debtor has that someone else may want.
In an extraordinarily frank affidavit filed with the bankruptcy court on November 17, Ray noted that in all of his more than 40 years of legal and restructuring experience, he'd never seen anything like the mess that S.B.F. created at FTX and Alameda, his private investment firm that may or may not have been siphoning customer funds from FTX to use as S.B.F. ordered. "Nearly every situation in which I have been involved has been characterized by defects of some sort in internal controls, regulatory compliance, human resources and systems integrity," Ray wrote. The quote quickly traveled across Twitter and Wall Street text threads.
James Bromley, the debtors' attorney at Sullivan & Cromwell, reiterated the point during the first court hearing on Tuesday. S.B.F. ran FTX as his own "personal fiefdom," Bromley told the bankruptcy court. "Substantial amounts of money," as much as $300 million in fact, were spent on non-business-related activities, such as vacation homes in the Bahamas. (So much for the myth of S.B.F. sleeping on a beanbag in his office.) "We have witnessed one of the most abrupt and difficult collapses in the history of corporate America," Bromley continued, adding that the bankruptcy filings had "allowed everyone for the first time to see under the covers and recognise the emperor had no clothes." (S.B.F. did not respond to a request for comment.)
Thanks to Ray's affidavit, we now know that S.B.F. had quite the operation. He owned 75 percent of FTX Trading, with the balance owned by some 600 other investors. He owned 90 percent of Alameda Research, with the other 10 percent owned by Gary Wang, S.B.F.'s elusive founding partner in FTX. He owned 53 percent of something called West Realm Shires, Inc., the parent company of FTX U.S., along with 570 or so other investors. He also owned 67 percent of Clifton Bay Investments, a Bahamas-based investment firm.
In his affidavit, Ray made reference to various balance sheets that several of these S.B.F.-related entities produced but he was also quick to say that he had no confidence in their accuracy, whether they were audited or unaudited. He wrote that he was familiar with the accounting firm, Armanino, that performed the audit of the West Realm "silo," as he described it, although he had no confidence that it was accurate. On the other hand, he wrote that he had not heard of the firm, Prager Metis, that supposedly audited the financial statements of FTX.com, the so-called "Dotcom Silo," that controlled S.B.F.'s website. Apparently, Prager Metis was the "first ever CPA firm to officially open its Metaverse headquarters in the metaverse platform Decentraland," according to its website. Good to know. "I do not believe it is appropriate for stakeholders or the Court to rely on the audited financial statements as a reliable indication of the financial circumstances of these [s]ilos," Ray wrote.
Bankman-Fried's web of companies had no internal accounting department, which seems more than a little strange for a company valued at $32 billion earlier this year. No doubt trying to get a set of audited financial statements will be among the first tasks that Ray and his team of other professionals attempt to produce. Ray could not "locate" audited financial statements for either Alameda or FTX Ventures, S.B.F.'s venture capital arm, which apparently invested $500 million into the Series B round of Anthropic, an artificial intelligence safety and research company—whatever that means—at a valuation of $4 billion. Alameda also invested in Anthropic. You can't make this shit up.
More Shit You Can't Make Up…
The Ray affidavit contains several other nuggets of information that will also be worth his team's time to explore. Corporate governance wasn't a big thing for the S.B.F. crowd. "I understand that many entities, for example, never had board meetings," Ray wrote. We are also told that Alameda Research made loans to S.B.F., for
$1 billion
, as well as to
Nishad Singh
(who also invested in Anthropic), along with Wang
,
another co-founder and owner of FTX and FTX Ventures, for
$543 million,
and to
Ryan Salame
for $55 million. Salame, the former co-C.E.O. of FTX Digital Markets Ltd, had a side hustle owning restaurants and other foodie establishments in and around Lenox, Massachusetts, in the Berkshires, including Firefly Gastropub & Catering Co. on Church Street; the Olde Heritage Tavern, a sports pub and eatery; Sweet Dreams, a bakery and ice-cream shop; and The Lunch Pail, a food truck. The guy must have really liked seeing
James Taylor
at Tanglewood! Do any of these three men intend to, you know, pay back the money they borrowed? Getting that money back might be another task that Ray puts at the top of his to-do list. Of course, one presumes it's probably long gone somewhere.
Ray shared that the FTX Group did not manage its cash centrally and had no accurate list of bank accounts, or signatories to the bank accounts or—get this—had given any thought to the "creditworthiness" of the banks where S.B.F. and friends stashed the FTX/Alameda cash. Ray is working with Alvarez & Marsal to find the cash and, when they do (if they do), they will send it to approved banks in the U.S, as opposed to the likes of Vakifbank, in Turkey; Bank of Cyprus; Zand Bank; Signature Bank; Silvergate Bank; or Siraat Banksai, also in Turkey. (Some money was also kept at Bank of America, Silicon Valley Bank, and Wells Fargo.)
Ray's team is also implementing a new centralized cash management system, rule 101 for running a business. Initially, Ray reported, he and the team located around $564 million in cash in accounts around the world. (Ray instructed the ragtag collection of banks to "freeze withdrawals" and "alerted" them not to "accept instructions" from S.B.F. or any of the previous SBF/Alameda/FTX signatories.) At Tuesday's hearing, the debtors reported the amount of found cash was increased to about $1.2 billion.
In his affidavit, Ray wrote that he couldn't even figure out who worked at Bankman-Fried's companies at the time of the bankruptcy filing, what they did there, or the terms of their employment. "Repeated attempts to locate certain presumed employees to confirm their status have been unsuccessful to date," he wrote. (Lights, cockroaches.) He noted that some employees have stayed around and are helping him and his team get their arms around what happened. He seemed genuinely appreciative. Then there was also the lack of controls around disbursements of cash. "[E]mployees of the FTX Group submitted payment requests through an on-line 'chat' platform where a disparate group of supervisors approved disbursements by responding with personalized emojis," Ray wrote. That's pretty sketchy. As is the apparent fact that FTX Group money was used in the Bahamas for the personal benefit of some employees and some FTX Group advisors, including the purchase of "homes and other personal items," Ray allowed. "…I understand that there does not appear to be documentation for certain of these transactions as loans, and that certain real estate was recorded in the personal name of these employees and advisors on the records of the Bahamas."
Then there is the sleuthing already underway by Ray & Co. to get the debtors' hands on FTX Group's slippery digital assets. According to Ray, the debtors have "located and secured" only "a fraction" of the crew's digital assets. At the moment, he reported that some $740 million of crypto assets had been secured "in cold wallets," but that excluded $372 million of "unauthorized transfers" of cryptocurrency initiated on the filing date of the bankruptcy—a big no-no—and the "dilutive mining" of $300 million of FTX's now nearly worthless token, FTT, after the companies filed for bankruptcy by "an unauthorized source." Ray also wrote that he believes the "co-founders" of FTX et al. "failed" to identify crypto wallets that contain the debtors' assets. The debtors have now hired forensic and cybersecurity professionals, who Ray wrote are among the best in the world, to try to locate the "very substantial" missing assets that may have been moved out of the debtors' estate prior to the bankruptcy filing.
He wrote that many of the employees had no idea what was going on and that the decision making at the FTX Group was limited to a very few individuals, including SBF, at the very top of the organizations. "Some of the people most hurt by these events are current and former employees and executives, whose personal investments and reputations have suffered," he wrote. "These are many of the same people whose work will be necessary to ensure the maximization of value for all stakeholders going forward." In a court filing, the debtors explained it once had 330 employees worldwide, but had been experiencing "extraordinary attrition" since making the bankruptcy filing. A filing on Sunday revealed that the FTX Group's top 50 creditors are owed more than $3 billion in total and at least $20 million individually. Two of the top 50 creditors are owed more than $200 million each. The largest creditors, whose names were redacted in the filing, are the failed exchange's trading customers. (An earlier court filing said the FTX Group might have more than $10 billion in liabilities and more than one million customers.)
The good news in all this mess is that cryptocurrency and the trading of cryptocurrency were fringe businesses at the time of S.B.F.'s meltdown, and have remained so. Thankfully, the FTX debacle has had little effect on the wider financial markets, which continue to be functioning satisfactorily these days, although the cost of getting access to that capital has gone up dramatically since the beginning of 2022. There's no comparing the FTX fiasco to the 2008 financial crisis, when it was the Wall Street banks that were at the center of the storm and that brought capitalism to its knees for a period of time before the Feds stepped in with trillions of dollars in rescue financing, or to the meltdown of Long Term Capital Management, the hedge fund, in 1998. There will be no bailouts for the likes of SBF and the FTX Group. The victims of this financial disaster will be incredibly lucky if Ray can achieve anything like the outcome he did for the Enron victims.
FOUR STORIES WE'RE TALKING ABOUT
S.B.F.'s Lost Gospel
New revelations illuminate S.B.F.'s thwarted world-changing ambitions.
THEODORE SCHLEIFER

McCarthy's Red Scare
Considering McCarthy's Speakership vote whipping, M.T.G. in the new Congress, and more.
TARA PALMERI & TINA NGUYEN

Need help? Review our FAQs page or contact us for assistance. For brand partnerships, email ads@puck.news.
Puck is published by Heat Media LLC. 227 W 17th St New York, NY 10011.