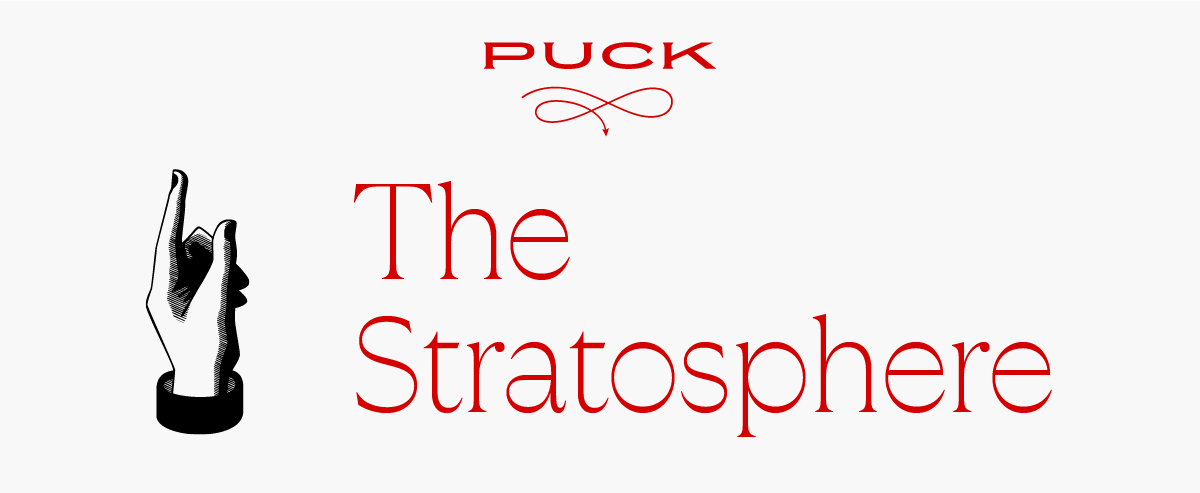 Greetings, and welcome back to The Stratosphere.
We've got a cornucopia of news nuggets in today's edition, from the serious to the fun, including some behind-the-scenes donor wrangling between Katie Porter and Adam Schiff and new, must-credit, exclusive information on Sam Bankman-Fried's dog.
But first…
The Pelosi-Jeffries Handoff: Nancy Pelosi will be in San Francisco this Thursday to introduce Bay Area donors to the new Democratic leadership team: Hakeem Jeffries, Katherine Clark, and Pete Aguilar. My Puck partner Tara Palmeri has written about the effort by Pelosi to successfully hand off her contributor network to Jeffries, and this is where the rubber meets the road. This luncheon at the St. Regis is not a fundraiser, per the invite, but a D.C.C.C. "political update" from the "Speaker Emerita" et al. where donors will get facetime with heavy-hitters, get encouraged to give early, and get walked through the political landscape. It's the type of donor cultivation that Pelosi excelled at and that Jeffries has to learn to master.
Paging Peter Thiel: Will Peter Thiel weigh in on the race for Republican National Committee chair? Many major conservative donors have already chosen sides in the election battle next week between incumbent chair Ronna McDaniel and challenger Harmeet Dhillon, a Trump 2020 legal adviser. G.O.P. mega-donors Bernie Marcus and Dick Uihlein released statements last week backing Dhillon and asked R.N.C. members to do the same, calling for fresh leadership in the party.

Another person seeking fresh leadership atop the party is Thiel, who last month delivered a searing condemnation of the party's recent election results, a "depressing disaster." So far, however, Thiel has declined to weigh in. One of Thiel's political confidantes, former Senate candidate Blake Masters, is close with McDaniel and, like Dhillon, is working on her 2012-like autopsy of what went wrong. But Thiel notably did not sign his name to a letter today from 150 conservative donors backing McDaniel. So I wonder how P.T. would lean, privately. He didn't return a request for comment on the R.N.C. race, which I suppose makes some sense: As I previously reported, he has been trying to focus less on politics after two years of it being a non-stop focus.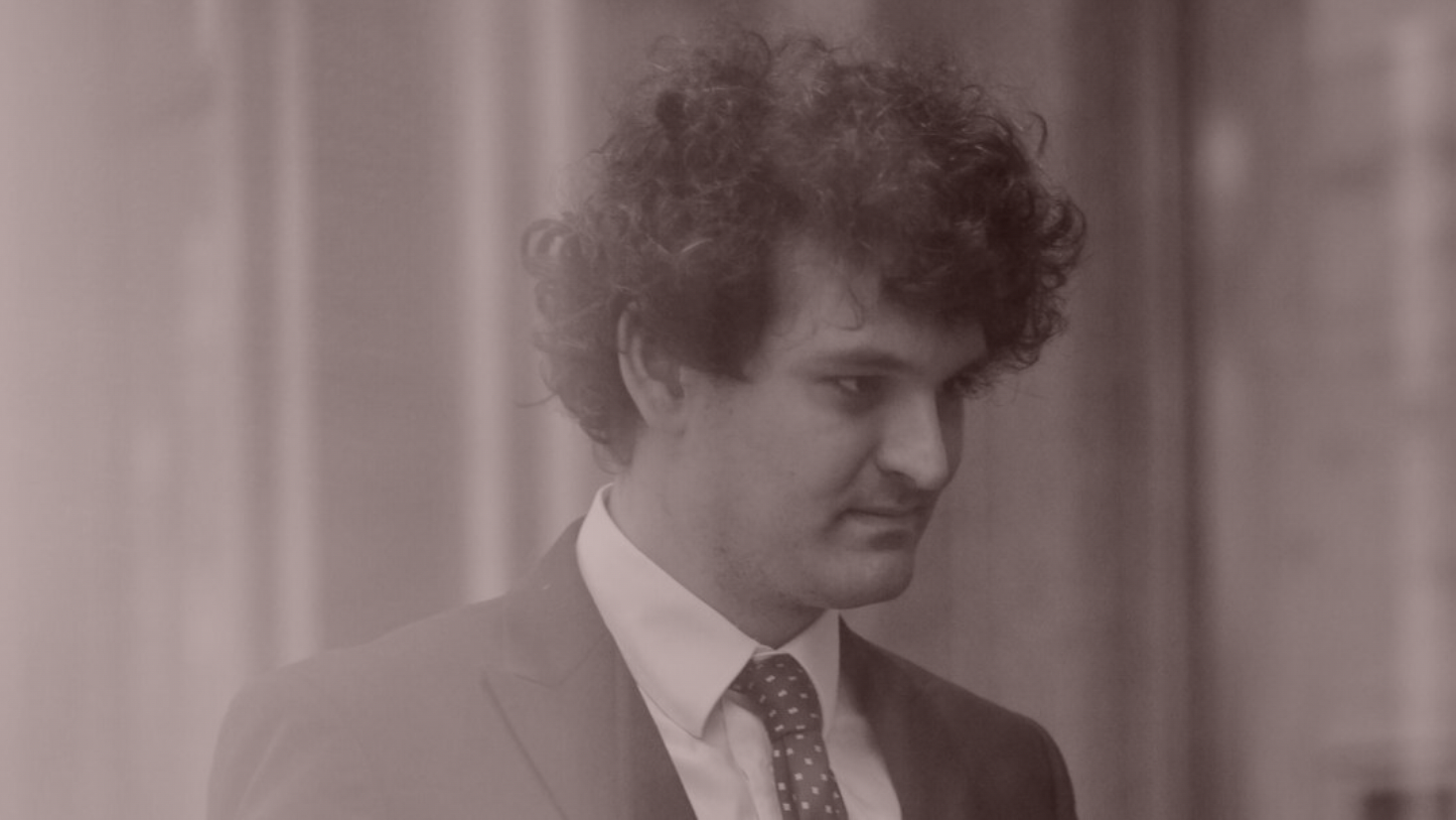 The Eternal Sunshine of S.B.F.
Is Bankman-Fried's unusual P.R. strategy a battle for marginal news consumers and a from-the-gut attempt at rehab, or a form of attention-hungry psychobabble? Some observations from our time together. Plus, news and notes on the political-big money business.
Sam Bankman-Fried, ensconced and a little stir-crazy in his home on the Stanford University campus, has been doing a lot of writing recently, in part for his mental health. "You find it helpful to write things out," he told me when I spent a few hours with him for my piece, The Only Living Boy in Palo Alto. But it was clear that he was also thinking about the meta-structure of his defense. One of my big takeaways from my time with Sam was just how dismissive he was of the traditional crisis-comms playbook. That, of course, was obvious by the mere fact that I was sitting across from him at his dining room table, with a phone recording our conversation for public consumption. But it was also obvious within hours after we published, when Sam, like Warby Parker and Casper before him, went direct-to-consumer and published an apologia himself. And now tonight, Sam is at it again with another post responding to the news of the day and attacking his old law firm, Sullivan & Cromwell.

The most interesting thing about Sam's Substack memos is his decision to publish anything at all. No, alleged criminals don't usually respond to allegations of having perpetrated one of the world's greatest financial frauds on Substack.com. They don't usually make arguments about the liquidity of their businesses based on stats "pieced together post-hoc, coming from models and approximations" and "estimations." They don't usually make material statements in replies to anonymous accounts on Twitter. They don't usually cast public aspersions on the law firm that represents their former company. The traditional crisis-comms playbook, naturally, is to take your lumps, to say as little as possible and to respond surgically to accusations, rather than opening new avenues for prosecutors to dissect and attack when the trial eventually begins.

But if we know anything about S.B.F., it is that he cares tremendously about public relations—about how he is perceived, about how he is tweeted, and about what mainstream media figures think of him. Yeah, maybe he cares too much. But perhaps S.B.F. is not totally wrong that the traditional media strategy is out of date. Responding only in formal legal filings or during courtroom proceedings makes more sense when a case is being covered in print on a daily or weekly basis, not being devoured hourly online. It might make sense when the only people writing about the case are credentialed journalists who cultivate credible sources and ask subjects for comment, not by anonymously-run crypto-fetishizing Twitter accounts that post rumors without corroboration. Impressions of public figures are formed quickly these days and can be cast in stone even before the trial kicks off. I wonder how many people thought Elizabeth Holmes was already convicted and sitting in jail when her trial began in 2021.

Of course, this formula may also involve more than a little narcissism and perverse vanity. I might go as far as to say that S.B.F. may care more about being remembered well by history than about winning his case. Then again, there is nothing that would burnish his standing in the public eye more than an acquittal, a chance to cast U.S. Attorney Damian Williams as an overzealous prosecutor or to validate Bill Ackman's argument that there has been a rush to judgment on S.B.F.

And so there is an element of myopia in S.B.F.'s strategy. But consider that very little in S.B.F.'s Substack post, or in his on-the-record comments to me, that actually addressed any of the criminal allegations central to his indictment. He didn't talk about misleading investors or campaign-finance violations or what he knew about Alameda's operations. So I see this as an unusual client waging an unusual, almost parallel public-facing battle purely for the marginal voter. And I wonder if this is the future of crisis communications, where clients overrule their lawyers and understand that they are engaged not only in a legal war, but an information war too.
Be a Part of S.B.F. History
I wrote a few months back about the purchase of a Capitol Hill townhouse by a political group heavily funded by S.B.F., Guarding Against Pandemics, which was founded by Sam's brother, Gabe, and was the tip of the spear of S.B.F.'s lobbying operation. The decision to purchase the house, as any passerby through the social scene of Washington knows, had some symbolic significance. It was a physical reminder that GAP—and S.B.F.—were in Washington to stay.

Of course, FTX has since collapsed, S.B.F. is under arrest, and GAP is basically out of money, and so it should come as little surprise that the organization is now selling the townhouse at 420 3rd St NE, according to a new listing. Caveat emptor: Whoever buys the property might end up seeing their cash returned to FTX creditors as part of bankruptcy proceedings, who knows. So if anyone wants to buy it and be a part of history, here's the posting. Tours of the $3.3 million townhouse begin Friday.
A star of my most recent story about S.B.F. under house arrest was none other than Sandor, the new German Shepherd that is the man's best friend, or at least guard dog. Sandor, a common Hungarian spin on Alexander (but an unusual name for a dog) is also the name of a character in Game of Thrones. But there is yet another, potentially more personal meaning for S.B.F., I've learned.

Sandor, as several of you pointed out, is also the first name of Sandor Lehoczky, the famous mathematician who runs the trading desk at Jane Street Capital, where Sam began his career. Given that Sam worked for Sandor, it's at the least quite the coincidence.
Double Jeopardy for S.B.F.
In the wake of S.B.F.'s implosion, I know many political committees and nonprofits that felt rushed to announce what they were doing with the checks they took from the disgraced entrepreneur. The press was hounding candidates over what they intended to do with the $2,900 from S.B.F. More ethics-minded employees at nonprofits were also pressing their leadership to firmly reject S.B.F.'s dirty money. A large number of groups announced plans to either refund the money or donate their cash to a favored charity, which is a tried and true crisis management move.

One irony that I've heard from some fundraisers recently? Recipients that donated the money to their favored charity may at the end of this still be harassed by a bankruptcy court to give the money to FTX as part of an effort to restore funds to customers. In which case, those recipients might end up having to part with money twice—once to a charity (which wouldn't count) and the same amount a second time to help make FTX customers whole. Sometimes, it pays to wait.
Schiff vs. Porter, Super PAC edition
Everyone in Democratic money circles is currently fixated on the forthcoming Silicon Valley fundraising battle for the California Senate seat, presuming that Dianne Feinstein retires, as many expect. The race will be a mess, and an exhausting, expensive mess at that.

I've been talking with fundraising insiders about the dynamics. Barbara Lee represents Oakland, but she has a relatively weak out-of-district fundraising base and little experience raising the money one needs to be competitive. Ro Khanna, who represents the Silicon Valley area, has personal relationships with many tech leaders who could put him over the top (Elon Musk called him "great" recently, demonstrating his unique cross-partisan appeal). Khanna hustles hard in the world of high-dollar Silicon Valley fundraising, without a doubt, but it's not clear whether he will actually run.

The folks who should raise the most will be Adam Schiff and Katie Porter, two #Resistance heroes. Porter announced last week—preempting any official announcement from the 89-year-old Feinstein—and Schiff is widely expected to make a go for it over the next few weeks. A Porter internal poll released with her announcement shows those are the two frontrunners right now. Schiff built a high- and low-dollar fundraising base with lefties for fighting Trump on all things legal and impeachment; he specifically has strong support in the Bay Area donor community. Porter, meanwhile, was one of the iconic winners of the 2018 midterms, and she has a knack for delivering viral media moments with whiteboards that connect with her own big and small givers.

Porter is already moving to quickly capitalize on her ties to big Democratic fundraisers: She'll be traveling to the Bay Area for two events on Feb. 13 thrown by Electing Women Bay Area, hosted in Palo Alto by Sarah Sands and in San Francisco by Gretchen Sisson, two powerhouse Democratic bundlers, according to invitations I've seen.

This race, of course, will be hella expensive, and I have wondered whether Democratic candidates will be willing to brook the criticism in a progressive electorate by blessing a super PAC to raise money from the wealthiest Californians (or non-Californians) who want to donate. After all, during the 2020 Democratic primary we saw almost every candidate swear off a super PAC as part of a new purity politics, and there were relatively few candidate-specific super PACs during the 2022 Democratic Senate primaries. (Remember that in California it's the top two vote-getters that advance past the primary into the general, even if it is two Democrats.)

I'm told that Schiff will likely have at least one super PAC backing him, likely run by consultants from California's powerhouse Democratic firm, Bearstar Strategies, who until recently used to be strategists for Porter. And Porter already has a super PAC: Just a few days after her announcement, a new group was formed called Women Have Initiative To Elect, Boost and Organize for a Real Democrat PAC. When I asked if it was credible, the super PAC head Mike McLaughlin told me that it was started by "Katie's friends and neighbors in Orange County" and that group had "secured commitments that total over 6 figures." The group's name, of course, is more succinctly, WHITEBOARD PAC.
FOUR STORIES WE'RE TALKING ABOUT
Feinstein Succession Dish
A conversation encircling the Feinstein question, D.N.C. convention 'Survivor,' and more.
TARA PALMERI & PETER HAMBY

Bejaria's World Tour
The New Yorker's Rachel Syme joins Matt to discuss her latest profile of the Netflix executive.
MATTHEW BELLONI

Feeling the Vern
What does Vern Buchanan's uncharacterstic explosion reveal about Kevin McCarthy?
TARA PALMERI

McMahon's Legal Stunner
Could a long-shot shareholder suit unwind his bid to reclaim the WWE chairmanship?
ERIQ GARDNER

Need help? Review our FAQs page or contact us for assistance. For brand partnerships, email ads@puck.news.
Puck is published by Heat Media LLC. 227 W 17th St New York, NY 10011.