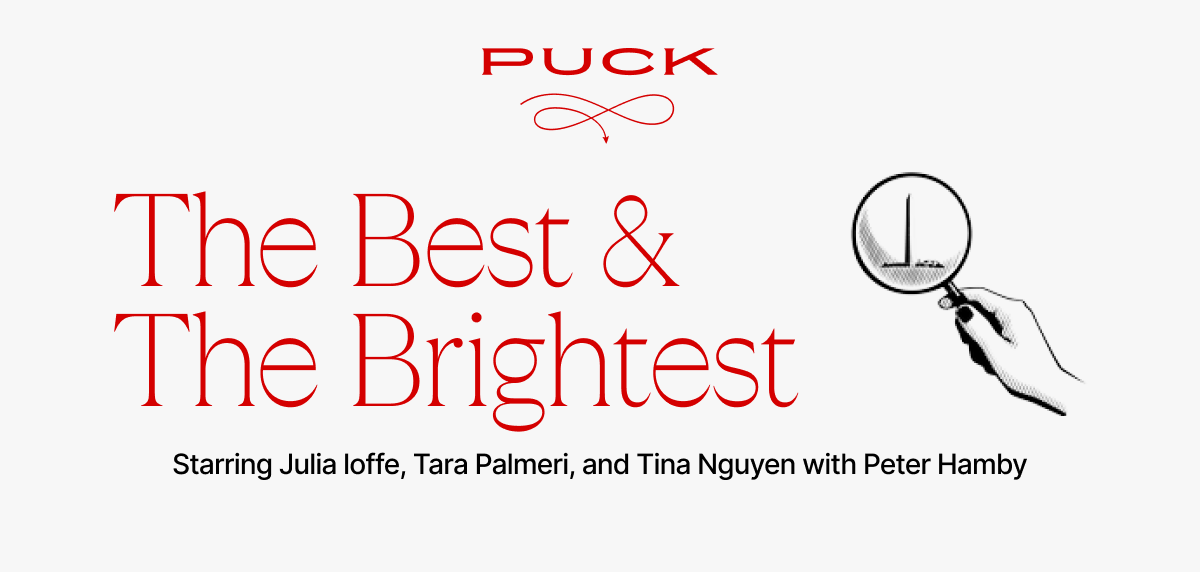 Happy Monday and welcome back to The Best & The Brightest, I'm Peter Hamby. A quick reminder that Puck recently turned two, so now's the time to subscribe for 25% off or share this offer with a friend. Tonight, a bucket of cold water (and some historical perspective) for the "dump Kamala" crew.
But first, here's Abby Livingston with the latest drama on the Hill…
McCarthy Schadenfreude & Dems' M.T.G. Strategy
Chip's Act: One of the key House Republicans to watch in the coming weeks is Texan Chip Roy, who is positioning himself as one of the hardest-line conservatives heading into a Biden impeachment inquiry and government shutdown standoff. Much as he did during January's speaker's vote, Roy might stir up trouble for...
Can't see the full story?

You're receiving the free version of The Best & The Brightest at . For full access to Puck, and to each of my colleagues, you can
subscribe here and get 25% off.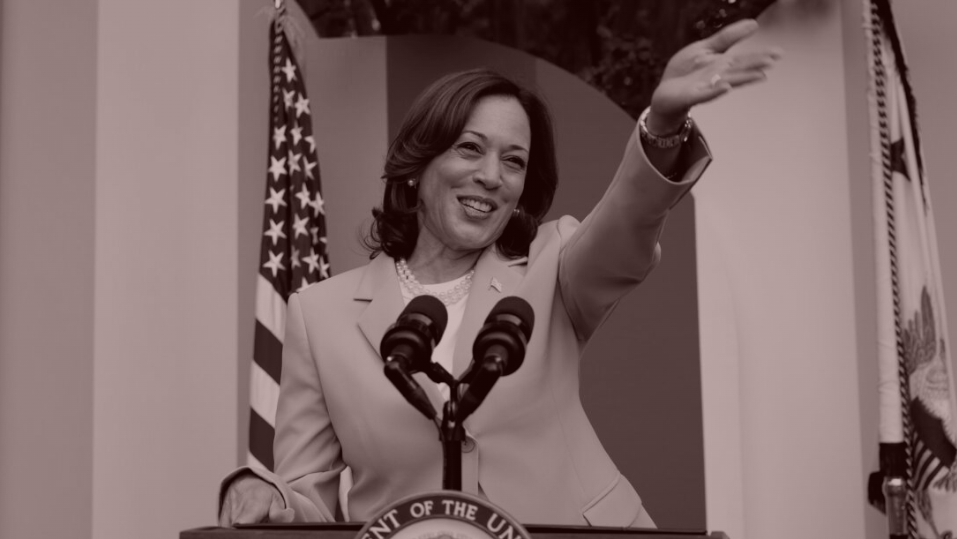 The Kamala Swap Fallacy
Calls to drop Harris from the 2024 ticket are without modern precedent, fraught with risk, and run counter to every impulse that Biden holds dear. It's fanfic for political hobbyists and it's as predictable as it is pointless.
It brings me no pleasure to inform you that we have reached the "dumping" phase of Joe Biden's presidency. This is an academic term, actually. A Rutgers historian named George Sirgiovanni—great Jersey name, by the way—wrote a scholarly article titled "Dumping The Vice President" back in 1994, when some columnists and fretful Democrats were calling on Bill Clinton to dump his veep, Al Gore, and replace him on the ticket with someone more exciting, in hopes of saving Clinton's then-ugly re-election chances. Sirgiovanni cracked open some books and found that...
FOUR STORIES WE'RE TALKING ABOUT
Iger's Buyers
Notes on the Disney fire sale and LVMH succession.
WILLIAM D. COHAN

The Hunter Manhunt
Biden insider Michael LaRosa dishes on the '24 messaging wars and more.
TARA PALMERI

Elon's Star Power
On Musk's technological interventions in Ukraine and the limits of the public good.
BARATUNDE THURSTON

Drew's Blues
How the Drew Barrymore saga perfectly encapsulates the studio-streamers' dilemma.
MATTHEW BELLONI

Need help? Review our FAQs
page or contact
us for assistance. For brand partnerships, email ads@puck.news.
You received this email because you signed up to receive emails from Puck, or as part of your Puck account associated with . To stop receiving this newsletter and/or manage all your email preferences, click here.
Puck is published by Heat Media LLC. 227 W 17th St New York, NY 10011.