Hello, and welcome back to Tomorrow Will Be Worse one last time before we become The Best & The Brightest, a daily newsletter featuring dispatches from Tara Palmeri, Tina Nguyen, yours truly, and, occasionally, Peter Hamby. If you haven't yet subscribed, you can—and should—remedy that by clicking here.
As I bring you Tina's letter today, I'm reminded how, in the summer of 2021, when Democrats were trying to pass the Build Back Better package, they were unable to because there was disagreement in their ranks, for which Republicans mercilessly taunted them. "Dems in Disarray" appeared on t-shirts and birthday cakes on the Hill. I can't help but think of that now as the G.O.P. is convulsed with an intra-party struggle, both over Kevin McCarthy's future and George Santos's past. But clichés are clichés for a reason, and Democrats are notorious in #ThisTown for being bad at carpe-ing the political diem—any Democrat will despondently tell you so. Anyway, as you read Tina's (as always) fascinating dispatching from the wildlands of MAGA and the Republican rumpus, see if you can think of an alliterative something to put on a sheet cake for your favorite Hill staffer.
Good night, and see you next year,
Julia
Can't see the full story? You're receiving the free version of Tomorrow Will Be Worse at . For full access to Puck, and to receive 21% off your first year, you can subscribe here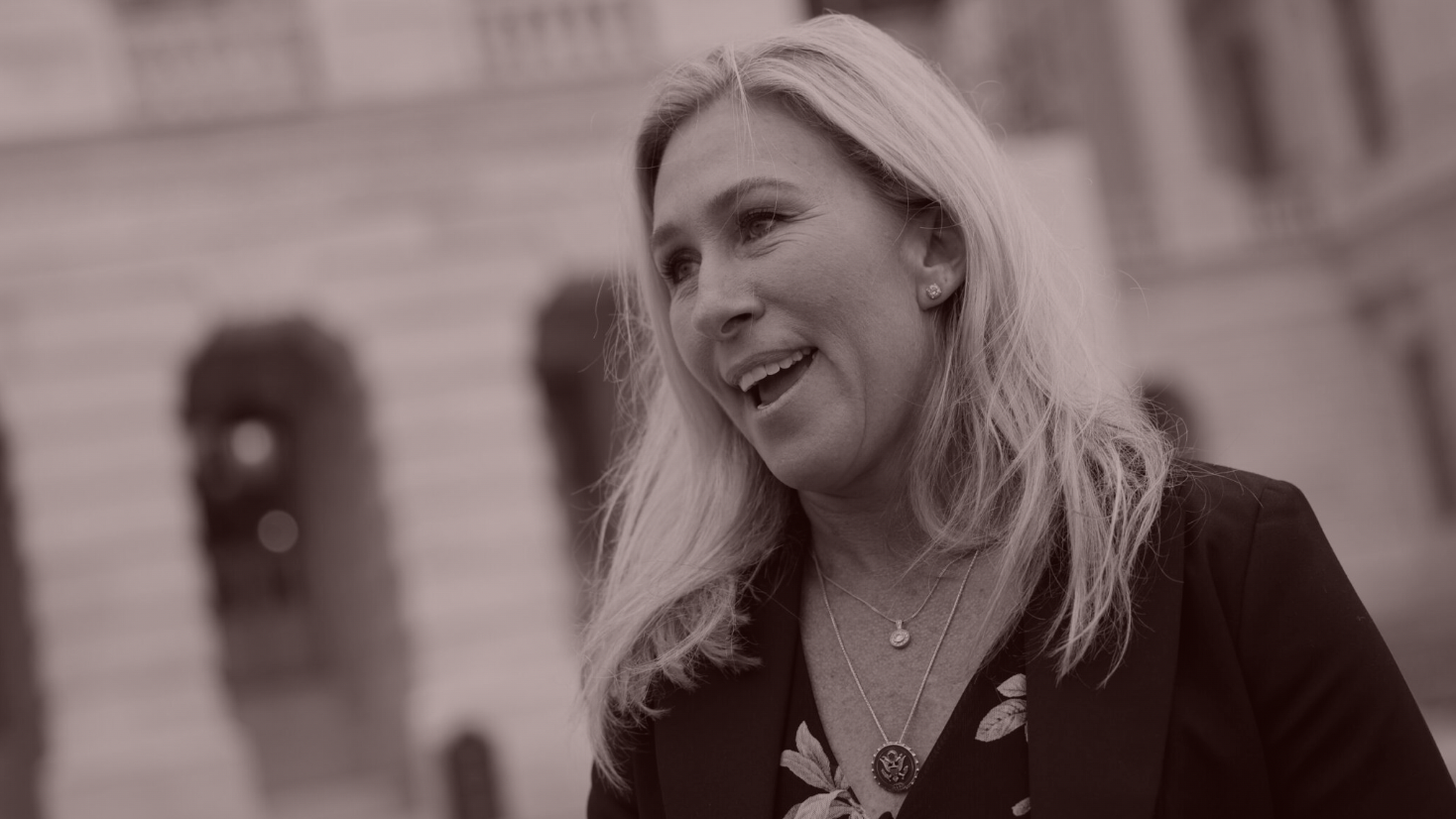 The M.T.G.-McCarthy Referendum
Marjorie Taylor Greene's support of Kevin McCarthy is testing her popularity among her MAGA peers in Congress. After all, passing legislation is one thing; it's more important to stick it to the establishment.
For the sprawling, decentralized, increasingly inchoate MAGA political universe, it's near impossible to keep one's mind off of the upcoming House Speaker elections, next Tuesday, wherein Kevin McCarthy's run for the gavel has been stymied by five intransigent, far-right Republican so-called "saboteurs" nicknamed the Never Kevins, whose firm opposition alone prevents McCarthy from the consummation of a career-long dream: nabbing the 218 votes required to rule the roost. McCarthy's political knot is even more complex, of course. There's a second block of...
FOUR STORIES WE'RE TALKING ABOUT
The Townies, Pt. I
Matt and Lucas Shaw's first annual Hollywood Townie Awards.
MATTHEW BELLONI

Bezos's NFL Dreams
Will the league let the man behind TNF also own one of the teams in the game?
TEDDY SCHLEIFER

5 Streaming Predictions
After a turbulent twelve months, how will the streaming landscape reconfigure itself in '23?
JULIA ALEXANDER

Bloomberg's Buying Spree?
Will Mike Bloomberg really acquire The Washington Post and The Wall Street Journal?
JON KELLY & DYLAN BYERS

Need help? Review our FAQs page or contact us for assistance. For brand partnerships, email ads@puck.news.
Puck is published by Heat Media LLC. 227 W 17th St New York, NY 10011.