Happy Tuesday, I'm Eriq Gardner.
Welcome back to The Rainmaker, my private newsletter focused on the most significant legal power plays across Hollywood, Silicon Valley, Washington, and Wall Street.
I hope you enjoyed the Fourth of July. In this email, I'm observing America's independence by investigating how our judicial system supports our most litigious celebrities, both domestically and abroad. I'm referring especially to Brad Pitt and Angelina Jolie. Plus, this week's mix includes LeBron James testifying about his tattoos, Miramax responding to Quentin Tarantino, and the Supreme Court unleashing hell on the administrative state.
But first…
– Back in 2019, Fugees rapper Pras Michel became one of the more unexpected figures to run afoul of the law for his dealings with the Trump administration. Specifically, according to federal prosecutors, he took money from Jho Low to run an illicit back-channel campaign aimed at getting the D.O.J. to drop its "1MDB" probe of money stolen from the Malaysian public investment fund. This case is still quietly ticking along, and on Friday, Michel filed a rather strange legal brief arguing that the Foreign Agents Registration Act is unconstitutionally vague and overbroad because artists like Michel have a "brand" and need to be able to pursue entertainment and humanitarian projects around the world. Michel's lawyers also make comparisons to casino mogul Steve Wynn, another notable recently alleged to be an unregistered foreign agent. Read the motion here.

– Remember that Seinfeld episode about yada yada? Well, Miramax has now responded to Quentin Tarantino's summary adjudication motion over his proposed auction of Pulp Fiction N.F.T.s. Tarantino claims to have held onto rights to the Pulp Fiction screenplay. Not true, says Miramax, arguing the proof is in the part of the contract that Tarantino's legal papers skipped over with ellipses.

– Two years ago, the Securities & Exchange Commission charged actor Steven Seagal with failing to disclose he was paid to promote an initial coin offering. For violating the "anti-touting" provisions of securities law, Seagal agreed to pay a $157,000 fine. But he now lives in Russia and has been less than diligent in making good, so the S.E.C. has had to move heaven and Earth to collect. Lately, the agency has been garnishing his Hollywood wages and has gotten a judge's permission to serve him via an email address.

– NBCUniversal is now in court after another entity successfully registered "Dunder Mifflin" as a trademark. That, of course, is the fictional paper company in The Office. According to the suit, after Jay Kennette Media Group fooled the U.S. Trademark Office into issuing a registration, the usurper then began sending takedown notices to NBCU's licensed merchandisers. Naturally, NBCU is upset. Here's the complaint seeking trademark cancellation plus damages for infringement.

And now…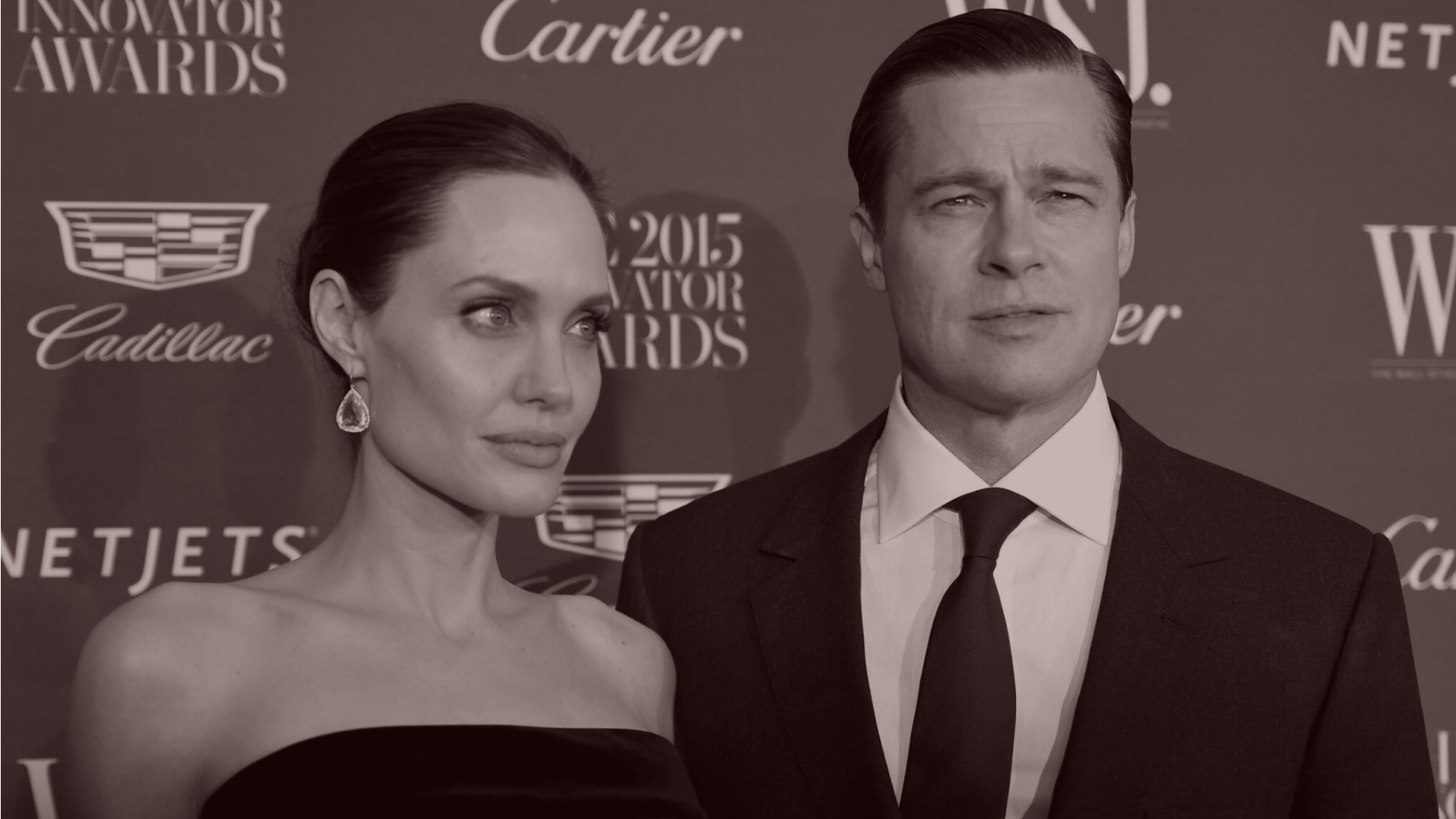 The Brangelina Rosé Suit from Hell
The litigation spans three countries, involves a suspect connection to the war in Ukraine, some of the fanciest white shoe law firms on Earth, a Russian vodka baron, and the Hamptons' favorite summer rosé.
A few weeks ago, at the height of the Johnny Depp trial, a legal world source reached out to turn my attention to another, perhaps even more litigious celebrity split. "Take a look at Brad Pitt and Angelina Jolie," this person suggested. "The Depp stuff is child's play compared to that."

Bold words, but after doing some digging, it's somewhat shocking that the Pitt-Jolie drama, featuring two of Hollywood's highest profile stars, hasn't generated more media interest. Indeed, the litigation stemming from their separation now spans at least three countries, includes shadowy cases under the cover of pseudonyms, and involves some of the largest and most powerful Big Law firms in the industry: Gibson Dunn, Cravath Swaine & Moore, Wachtell Lipton, and Covington & Burling. The Pitt-Jolie decoupling has even managed, believe it or not, to intersect with the Russia-Ukraine war.

For the purposes of this story, I'm going to leave aside the main divorce proceedings, which began way back in 2016, the subsequent custody feud and ugly domestic abuse allegations. (The latter controversy appears to be the subject of an ongoing "Jane Doe" suit against the Department of Justice seeking information about an F.B.I. investigation into Pitt that resulted in no charges.)

Instead, I want to focus on Château Miraval S.A., Pitt's sprawling 35-room manor house and vineyard in the south of France. The estate, which has been called the "Mecca of romance," hosted the Pitt-Jolie wedding back in 2014, a decade or so after the couple fell in love on the set of Mr. & Mrs. Smith. As for the Provençal wine, well, its Miraval Rosé has been an incredible, international success. In fact, according to Pitt, the business is now worth hundreds of millions of dollars.
ADVERTISEMENT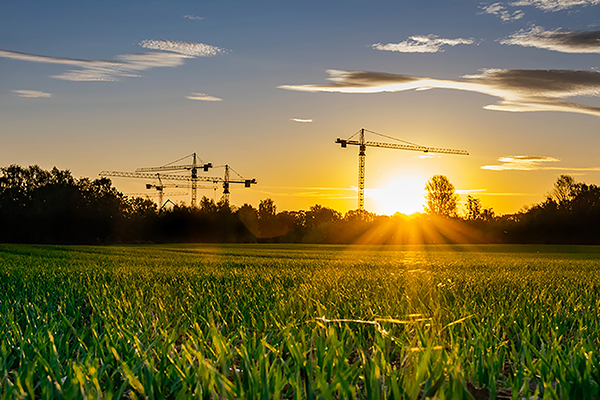 Are ESG investments really delivering on their promise? Some investors wonder about potentially sacrificing returns, while others consider whether their investments will make a difference. Learn how Northern Trust can build a plan that reflects your values and achieves what's most important to you. Learn more.

But the ownership of the business is now mired in controversy. In 2008, Pitt and Jolie bought Château Miraval—or, in a very Hollywood move, their LLCs did. Pitt's Mondo Bongo bought 60 percent while Jolie's Nouvel put up 40 percent. Five years later, just before the wedding, Pitt sold 10 percent to Jolie for €1 to make them even owners. Why? Maybe as a gesture of love, but since the answer might have legal consequences, I shouldn't speculate.

Since then, Pitt has become pretty passionate about Château Miraval, teaming up with French winemaker Marc Perrin to build a major global brand. But, of course, he's also in the midst of a divorce from Jolie, who, last October, shocked him by abandoning negotiations to have him buy out her half of the business. Instead, Jolie sold her interest to Tenute del Mondo, controlled by Stoli Group founder Yuri Shefler, who has been hunting for Château Miraval ever since word got out that Pitt and Jolie were getting divorced. Back in 2016, the Russian billionaire offered €60 million plus a heavily discounted private jet for the winery. The proposal was rejected, but Shefler eventually got his way, at least partially, thanks to Jolie.

What has ensued is nothing less than a corporate war. According to Pitt's legal papers, "Since nominally acquiring Nouvel, Stoli Group has launched a hostile takeover of Château Miraval's wine business, imposing gridlock in the enterprise's governance while contacting the joint venture's distributors to discuss contract terms without authority and without the joint venture's knowledge or consent. Stoli Group has sought to transfer Château Miraval's intellectual property to Cyprus as part of an unsound and legally questionable tax strategy. And it has demanded that Château Miraval's bank freeze the company's assets."

Now Pitt is getting personal in his battle with Shefler. Last month, in a lawsuit in Los Angeles against Jolie that challenges his ex-wife's transaction, Pitt alleges that Shefler's "ill-reputed professional associates threatens lasting harm to Miraval's reputation," including how the Stoli king "maintains personal and professional relationships with individuals in Vladimir Putin's inner circle," and that the geopolitical risk to Pitt's winery is real. Pitt's complaint explains: "Since Russia's February 2022 invasion of Ukraine, Miraval's insurer has sought assurances that Shefler is not aligned with Putin and that affiliation with Stoli would not create commercial risk. That inquiry is no surprise; in the wake of Russia's invasion, discarding bottles of Stolichnaya vodka, Stoli's signature product, has come to signify solidarity with Ukraine, and boycotts of Stoli-affiliated products became widespread." (Shefler insists he was exiled from Russia for opposing Putin.)

Meanwhile, Pitt's lawsuit in Los Angeles is hardly the only legal action occurring right now. On Pitt's side, he's also pursuing litigation in Luxembourg that aims to nullify the 10 percent transfer from Pitt to Jolie back in 2013. Pitt says he never got the €1, and regardless, he alleges, there was an understanding between the two that neither could independently sell out. In turn, Pitt is facing legal ramifications in France for his attempts to hold back the hostile takeover.

Miraval's board has five members—and while giving two seats to Pitt and two to Shefler is an easy call, that last appointment is consequential. Shefler has suggested an independent director, but Pitt has instead tapped his business manager, Warren Grant, which has Shefler's company boycotting and complaining that the star actor is violating Château Miraval's bylaws which prohibit a non-shareholder from acting as a director.

"Chateau Miraval's board can no longer act in a legally effective way because French law requires a minimum of three directors for the board to act," states Shefler's team in court papers suggesting a forthcoming new lawsuit will be brought against Pitt. His company adds elsewhere that the wine brand's current slate of directors, allegedly in thrall to Pitt, are repeatedly making decisions that are harming the business, and that "Mr. Pitt's real motivation appears to be his desire to lash out at his ex-wife, Ms. Jolie."

Oh, and it hardly ends there. There are lots of discovery demands in Europe in this latest war of the roses, which has triggered yet another action to commence in California federal court to deal with all the related subpoenas. A judge there must now decide whether to give assistance to these foreign judicial proceedings, which is pretty ironic given this overseas fight involves two Americans.

Meanwhile, in the battle over discovery, Pitt and Jolie have been tapping all sorts of international legal experts for support—everyone from law school professors in France who are versed in the country's corporate law to the former chief of Luxembourg's Supreme Court. That's right. It's like if David and Victoria Beckham were getting divorced, and in the sixth year, John Roberts was hired as a consultant. That's how outlandishly crazy this whole saga has become. Last month, a magistrate judge recommended that Pitt be ordered to comply with a subpoena. He's objecting and may be about to chart a new appellate journey that will surely explode this fight even further.
– The D.C. Circuit Court of Appeals has affirmed a decision by the National Labor Relations Board to flag NBCUniversal for canceling merit-based salary increases for workers making more than $100,000 at the beginning of the pandemic. "Whether NBC calls its action a pay cut or a raise rollback, the NLRB did not err when it concluded that NBC changed union employees' wages without bargaining," states the ruling.

– Gene Levoff, former director of corporate law at Apple, has pleaded guilty to insider trading. According to federal prosecutors, Levoff traded on nonpublic information about the company's financial results for a five year period beginning in 2011. He is said to have realized $227,000 in profits. Here's the indictment.

– Alex Kozinski, former chief judge at the Ninth Circuit, is becoming quite active. A few weeks ago, we first reported his representation of an author's family wishing to reclaim rights to Top Gun. He's also now joined Donald Trump's legal team in an effort to contest the dismissal of the ex-prez's suit against Twitter over a suspension following the Jan. 6 U.S. Capitol attacks.

– Toys R Us creditors have won a significant ruling after a bankruptcy judge allowed them to advance to trial against the company's directors and officers, including its private equity owners, over alleged misrepresentations on the path to $600 million in debts.

And finally…
ADVERTISEMENT

Sometime before the end of the year, it's a good bet that we'll see the first ever trial over the use of tattoos in entertainment. I'm tracking a whopping four cases now scheduled to go before a jury in the coming months. Here's a run-down (although dates may change):

Aug. 2: Brophy v. Almanzar. Kevin Brophy Jr. says the man performing a sexual act on Cardi B on the cover of Gangsta Bitch Music Vol. 1 is him. That's because of a distinctive back tattoo that the man sports. A California federal judge has allowed Brophy to prove that the pop star's use of his tattoo is a misappropriation of his likeness.

Sept. 20: Sedlik v. Von Drachenberg. Kat Von D, who stars on the TLC reality show, LA Ink, is facing copyright claims for using Jeffrey Sedlik's photograph of jazz musician Miles Davis as a reference when inking a customer.

Sept. 26: Alexander v. Take-Two. Catherine Alexander, who inked WWE superstar Randy Orton, is taking on the publisher of the WWE 2K series of video games for being a bit too realistic and copying her work.

Nov. 14: Hayden v. 2K Games. James Hayden is a tattoo artist responsible for work seen on the bodies of many basketball stars including LeBron James, Kyrie Irving and Danny Green. He's now pursuing copyright claims over their replication on avatars in NBA 2K series of video games.

Each of the defendants is arguing fair use of intellectual property. The Hayden case has the additional wrinkle of focusing on whether there was some implied license. As LeBron James has stated in court papers, "My understanding is that my tattoos are a part of my body and my likeness, and I have the right to have my tattoos visible when people or companies depict what I look like."

Want to know what LeBron was doing last month while Steph Curry was winning the title? Giving a deposition about his lion tattoos. It's pretty likely this was taped and the result could be shown at the trial later this year.
FOUR STORIES WE'RE TALKING ABOUT
WaPo's Game of Thrones
Who will succeed the beloved Fred Hiatt? Plus, Cassidy Hutchinson's next moves.
TARA PALMERI

Trump's Indictment Bingo
Straight from the lawyers' mouths. Plus, S.B.F.'s dip-buying and Elon's new competition.
WILLIAM D. COHAN
You received this message because you signed up to receive emails from Puck

Was this email forwarded to you?

Sign up for Puck here

Interested in exploring our newsletter offerings?

Manage your preferences

Puck is published by Heat Media LLC

64 Bank Street

New York, NY 10014

For support, just reply to this e-mail

For brand partnerships, email ads@puck.news