Happy Monday, I'm Eriq Gardner.
Welcome back to The Rainmaker, my private newsletter focused on the legal maneuvering inside Hollywood, Silicon Valley, Washington, and Wall Street.
The Washington Post is rolling out new social media guidelines, but will they survive the Biden administration? In today's email, I explain how the newspaper could land in trouble with labor cops. Plus new details on an Elon Musk-funded effort that could impact corporate speech on Twitter.
But first, some updates:
SPONSORED BY LIFETIME®

—I previously reported that the Church of Scientology was strongly considering asking the Supreme Court to review whether it can force the alleged rape victims of That 70s Show actor and church member Danny Masterson into religious arbitration, which would allow Scientology to set the rules of any adjudication and also limit discovery. In a court filing this week, the Church confirmed that it will indeed petition the justices in the next month. The expected subject is whether Scientology may enforce an arbitration agreement with former members, or whether the First Amendment includes an inalienable right to leave a faith and whether that overrides any irrevocable agreement.

—Following up on my story about how Major League Baseball's century-old, highly lucrative antitrust exemption may soon end, the Department of Justice has filed a statement urging a judge to "define the exemption narrowly." This district-level jurist probably can't do anything but interpret 100 years of precedent, but it's another sign that the exemption is being served up to be struck down.

—I already broke the news on Twitter, but I want to expand briefly on Mo'Nique's settlement with Netflix over what she alleged was a "racially and gender-biased offer" for a comedy special. This had the potential to be a rather groundbreaking case. Two years ago, a judge allowed her to move forward on a "plausible" claim that after she complained publicly about the offer, Netflix retaliated by not following its standard practice of renegotiating in good faith. At the time, the judge acknowledged that Mo'Nique's theory of what constituted an "adverse employment action" was novel, yet nevertheless gave the comedian a green light.

A trial (and even a summary judgment ruling) could have exposed sensitive information about Netflix's dealings with comedians. Early court papers offered just a taste. For example, Amy Schumer apparently got $13 million for a special after pointing out what was given to male comedians Dave Chappelle and Chris Rock ($20 million each, allegedly). Mo'Nique, meanwhile, was stuck with a $500,000 "take-it-or-leave-it" offer. I can't say for sure what ended this case, or on what terms, but I do think that Mo'Nique had better leverage than most plaintiffs—and Netflix is sure seeing quite a lot of lawsuits these days.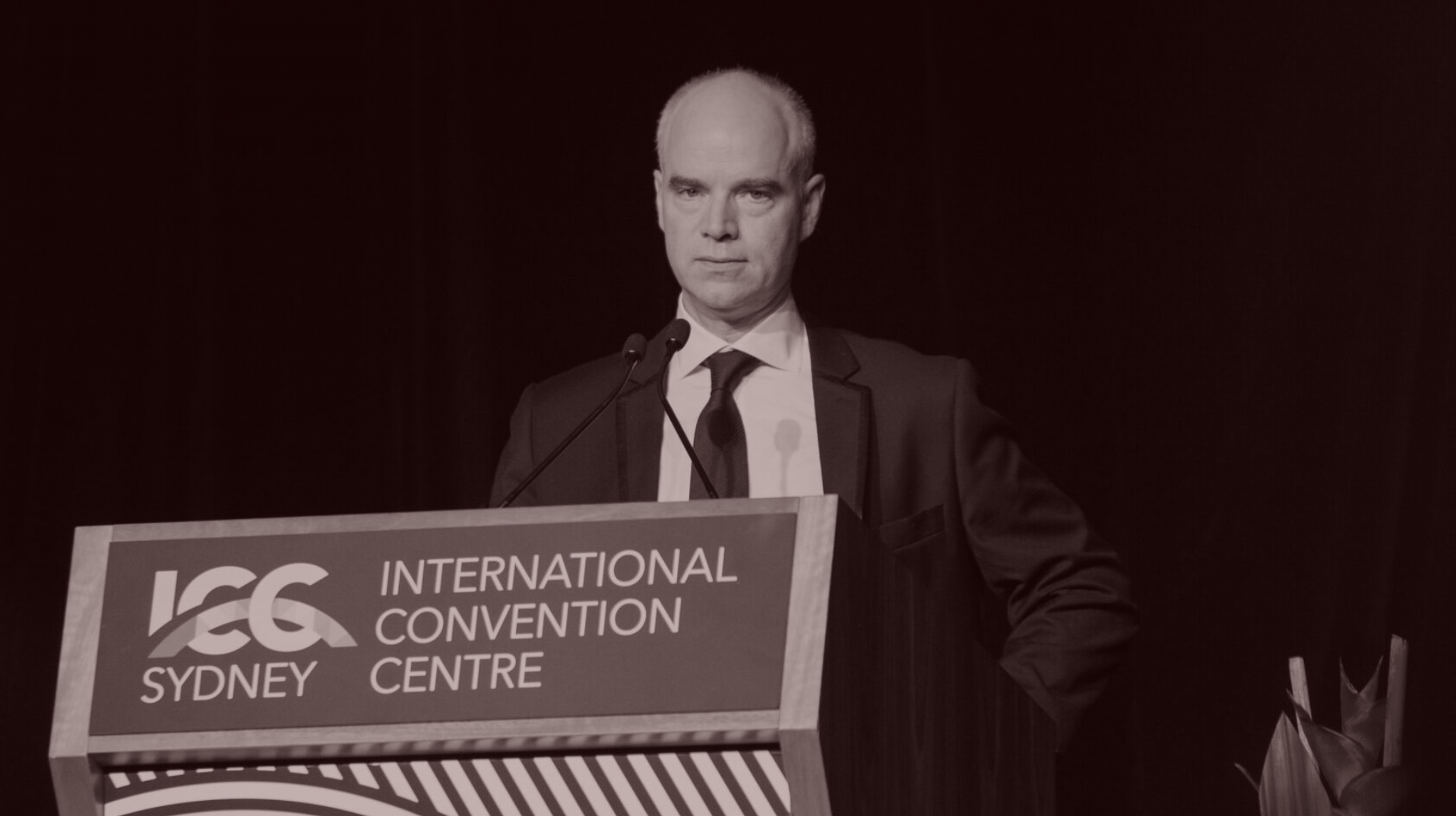 The Times vs. Twitter, Round Two
Some of America's most august media companies are struggling to get reporters off social media, where advocacy and backbiting have become a reputational risk. A series of legal tests could make that much harder.
A number of years ago, on assignment for The Hollywood Reporter, I interviewed Dean Baquet about his recent ascension as executive editor at The New York Times. Baquet was eager to show off his third-floor midtown office, which was surrounded by books and African-American art, and spoke earnestly about the "discipline" required to program each day's front page, a sometimes controversial task given the Times' singular place in the culture. Indeed, questions about the paper's headlines or story placement are frequently covered online as news stories, themselves. But Baquet also offered up a detail about his media diet that, in retrospect, was an early signal of more trouble to come. "I'm pretty addicted to Facebook," he confessed. In fact, he told me, he checked his feed some 15 times a day, often to review how readers were discussing the paper's stories.

Of course, the relationship between media companies and social platforms flipped into overdrive during Donald Trump's presidency. Twitter, in particular, has emerged as an invaluable platform for journalists to tend their personal brands. But it has also become a daily habit where otherwise scrupulous media people drop the mask of objectivity, police each other's politics, agitate for better working conditions, and litigate culture war issues in full view of the public. Baquet, in one of his last acts as executive editor before ceding the post to Joe Kahn last week, issued a memo begging Times journalists to spend less time on Twitter in order to preserve the appearance of objectivity and to protect the institution's brand. "Tweets or subtweets that attack, criticize or undermine the work of your colleagues are not allowed," he wrote. Kahn quickly doubled down, urging newsroom staff not to "vet grievances" online.

But the industry-wide shift underway at places like the Times is easier said than done. And demands for employees to tamp down their political advocacy also introduces some complicated legal questions. Earlier this month, for instance, The Washington Post fired reporter Felicia Sonmez for relentlessly tweeting criticism of the paper's leadership while calling for greater fairness in the workplace. The drama began, of course, with a colleague retweeting a sexist joke, for which he apologized and was suspended without pay. But Sonmez continued to criticize the Post's handling of the incident, including what she described as the unequal application of newsroom policies. (Sonmez previously sued the paper after she was barred from covering sexual misconduct stories, including the Kavanaugh confirmation, after she publicly described herself as a victim of assault. The case was dismissed in March.)

Eventually, Post executive editor Sally Buzbee had enough. Technically, Sonmez was terminated "for misconduct that includes insubordination, maligning your co-workers online and violating The Post's standards on workplace collegiality and inclusivity." But the line between insubordination and protest is more than just academic. Could Sonmez argue that her advocacy was for better working conditions, and therefore protected speech? What about the Netflix employee who was fired for leaking information about Dave Chappelle's "anti-trans" comedy special? Or the crypto C.E.O. who made headlines last week for announcing that any "woke" employees would be "managed out the hard way"?

The answers aren't simple, and may eventually become an issue for federal courts. In the meantime, there's one person whose name has been left out of this conversation—and whose influence might be decisive. That would be Lauren McFerran, chair of the National Labor Relations Board.
ADVERTISEMENT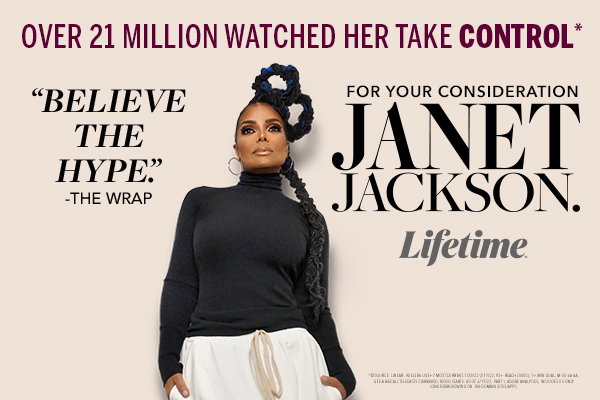 With over 21 million viewers, the queen of pop, JANET JACKSON,
takes control with TV's #1 original documentary of the year.
Over 5 years in the making, Janet Jackson tells her untold story,
revealing her most intimate moments ever caught on camera.
JANET JACKSON. is a riveting, revealing, and unfiltered look at the
legendary artist with never-before-seen footage and shocking revelations.
Before getting to McFerran's possible intervention, allow me to provide some brief backstory. About a dozen years ago, in the midst of President Barack Obama's first term, the N.L.R.B. began ordering companies like Target, Dish, and General Motors to stop impeding employees' ability to discuss working conditions on social media, which was still a nascent phenomenon. The legal basis for these directives was Section 7 of the National Labor Relations Act, which guarantees workers the ability to engage in "concerted activities" to improve the workplace, along with Section 8(a)(1), which makes it an unfair labor practice to interfere with, restrain, or coerce employees in the exercise of such concerted activities.

But the politics of the N.L.R.B. can swing wildly. Trump was able to appoint to the agency conservatives who came up with an entirely new approach. In a 2017 case involving Boeing, the agency began balancing the negative impact of an employer's social media restrictions with its business justifications, including ensuring productivity. A subsequent memorandum from the N.L.R.B.'s general counsel spelled out what kinds of rules are generally lawful (be civil on social media, no insubordination, no recording on corporate premises, don't use the company logo, etc.) and things that employers absolutely cannot do, like issue blanket prohibitions against joining outside organizations. Some issues, such as non-disparagement guidelines, were left to be dealt with on a case-by-case basis.

In the final weeks of Trump's presidency, however, the N.L.R.B. issued one last decision, Medic Ambulance Service, concerning an employer crackdown on social media expression. Here, the board reversed an administrative law judge and upheld a company policy that prohibited the sharing of "confidential information." What's more, the board ruled that employers were justified in expecting loyalty from employees—and could therefore tell them not to disparage the company or their colleagues on Twitter, Facebook, Instagram, and so on.

Notably, McFerran dissented, arguing the ruling was too broad. Two weeks later, Joe Biden became president and named McFerran as N.L.R.B. chairman. One of her first acts was rescinding the Trump-era post-Boeing memorandum, which provided guidance to corporations and unions on how the agency would adjudicate future controversies, and McFerran has already signaled that in some future case she will likely set a new precedent on social media expression, too. Biden also appointed a pair of union-friendly individuals, Gwynne Wilcox and David Prouty, to the five-member Board, and it's probably now only a matter of time before a ruling warns Corporate America about attempts to chill Section 7 rights.

Although media organizations may have solid First Amendment arguments against any N.L.R.B. punishment, it's also probably true that few want to get dragged into a prolonged dispute and be made an example of what not to do. Consider Netflix, which last year was hit with an unfair labor charge for suspending employees who spoke out over Chapelle's anti-trans comments. That's precisely the sort of case that could have enticed the agency to make clear that workers have a right to tweet about diversity, equity, and inclusion in their workplaces. Instead, Netflix settled, avoiding a ruling that might have created a bigger legal headache.

So who will become that test case? Might it be The Washington Post, which is issuing new social media guidelines in the wake of the Sonmez controversy? A draft version reportedly identifies hashtags to avoid, cautions against celebrating one's identity on social media, and urges staff not to be critical of colleagues. Or perhaps the test case will be The Athletic, now under the ownership of The New York Times, with a new policy directing reporters not to express political opinions on social media. What happens if those political opinions concern the fact that the Athletic newsroom, unlike the Times, doesn't have a union?
Of course, what counts as a political opinion online is also a matter of opinion, itself, opening the door for a showcase, precedent-defining labor suit. Because while the N.L.R.B. may shape how companies use and limit social media, it's the federal courts that will have the final word if and when one of the agency's orders are appealed.

Interestingly, the next big test case of the Biden era might involve controversial tweets from the boss, rather than outspoken employees. After all, anything that can reasonably be perceived as interfering with employees trying to improve their workplace may be suspect—including a comment online. For instance, a couple of years ago, the N.L.R.B. flagged a tweet from Federalist publisher Ben Domenech, who, upon a unionization effort at rival Vox Media in June 2019, wrote, "FYI @fdrlst first one of you tries to unionize I swear I'll send you back to the salt mine."

Last month, the Third Circuit Court of Appeals overruled the N.L.R.B. by deeming this tweet to be just fine. The federal appeals court said the First Amendment required a narrow interpretation of labor law, one that only punished statements that "constitute a true threat to an employee's exercise of her labor rights." Looking specifically at Domenech's tweet, the appellate judges concluded that there was evidence that employees would see it as satire instead of a real threat.

Next up comes Elon Musk. In March 2021, the N.L.R.B. ruled that Musk's carmaker, Tesla, violated labor law by maintaining a blanket policy prohibiting employees from contacting the media, by interrogating workers over suspected unionization efforts, and by threatening workers with the loss of stock options. The agency specifically objected to Musk tweeting, "Nothing stopping Tesla team at our car plant from voting union. Could do so tmrw if they wanted. But why pay union dues & give up stock options for nothing?"

Musk insists that the agency has misapprehended his tweet. His lawyers argue that the billionaire has always been committed to employee stock ownership, and that, in context, it's clear he was commenting on the union's priorities, not Tesla's. The dispute is now before the Fifth Circuit Court of Appeals, which heard oral arguments in February. The Chamber of Commerce has also weighed in on the case, saying the N.L.R.B. decision, if left to stand, would "have a chilling effect on employer speech" plus "a chilling expansion of its authority over speech outside the workplace on social media."

The N.L.R.B., in light of the decision involving the Federalist, filed a supplemental brief a few weeks ago in the Tesla appeal that emphasized that while the labor cops were on the losing end of the Third Circuit decision, those appellate judges at least recognized that what's important is not the employer's intent (i.e. what Musk meant) but rather the "impression of a reasonable employee."

A decision in the Tesla case should come very, very soon, and given that it's the Fifth Circuit we're talking about, the conservative judges there will more than likely favor Musk's demand for free speech over McFerran's regulatory muscle. But exactly what these appellate judges write—a broad holding that undercuts the N.L.R.B.'s authority or a narrower one that refines the test for deeming certain social media posts out-of-bounds—could influence whether McFerran and company decide to shoot for a Supreme Court review. Doing so would highlight the tension between the National Labor Relations Act and the First Amendment. If this happens, your social media feed—and Kahn's and Buzbee's, too—will literally be on the line.

Legal pundits often make fun of the modern right wing conception of censorship, pointing out that it's only government constraints (and not those of private enterprise) that are frowned upon by the First Amendment. Yet when it comes to labor relations, this can be a tricky subject area that blurs lines. Do bosses get to express themselves freely while also acting as thought police to their employees? Or do the potential benefits of workplace advocacy override any ensuing disruption?

The answer will probably shift with the next president—an outcome that could be especially significant for media companies whose business is speech and whose fortunes turn on reputation. These legal battles could make management a more arduous, messy task. Netflix may find it's more complicated than simply telling employees, "If you don't like our content, you can quit." Indeed, programming decisions and workplace conditions might not really be separable issues, after all. Meanwhile, Kahn might have to reckon with an era in which reporters are legally empowered to color over those gray lines. That's obviously not what the paper's new leader wishes as he attempts to get everyone on the same page.
ADVERTISEMENT
FOUR STORIES WE'RE TALKING ABOUT





Winter in Sun Valley

The inside conversation about Chapek's future at Disney and Redstone's M&A itch.
MATT BELLONI & WILLIAM D. COHAN

Elon's Town Hall
On the Musk-Twitter town hall and some hard truths about the crypto crash.
WILLIAM D. COHAN

The President's Man
Biden's faith in Ron Klain reveals much about the president's motivations.
TARA PALMERI

Zaz & His Ax Man
WBD's rank-and-file are anxious about where Zaz will identify fresh "synergies."
DYLAN BYERS
You received this message because you signed up to receive emails from Puck

Was this email forwarded to you?

Sign up for Puck here

Interested in exploring our newsletter offerings?

Manage your preferences

Puck is published by Heat Media LLC

64 Bank Street

New York, NY 10014

For support, just reply to this e-mail

For brand partnerships, email ads@puck.news