Happy Tuesday, welcome back to The Stratosphere.
A few stories in today's edition that might catch your interest: First, some intriguing tea leaves on Peter Thiel's political plans ahead of 2024. Then, I've obtained a copy of the agenda for this week's meeting of the big-money Democracy Alliance, with a very special guest. And read through the end for answers to a few questions on the evolving situation at Data for Progress.
Also, I'll be joining my Puck partner Eriq Gardner for a special Inner Circle call on Thursday focused on the legal debris field from the S.B.F. cluster bomb. Click here to upgrade your membership, or reach out to fritz@puck.news for information on how to score an invite.
Mentioned in this email: Hakeem Jeffries, Pamela Shifman, Sean McElwee, Chuck Schumer, James Bacon, Eric Weinstein and many more…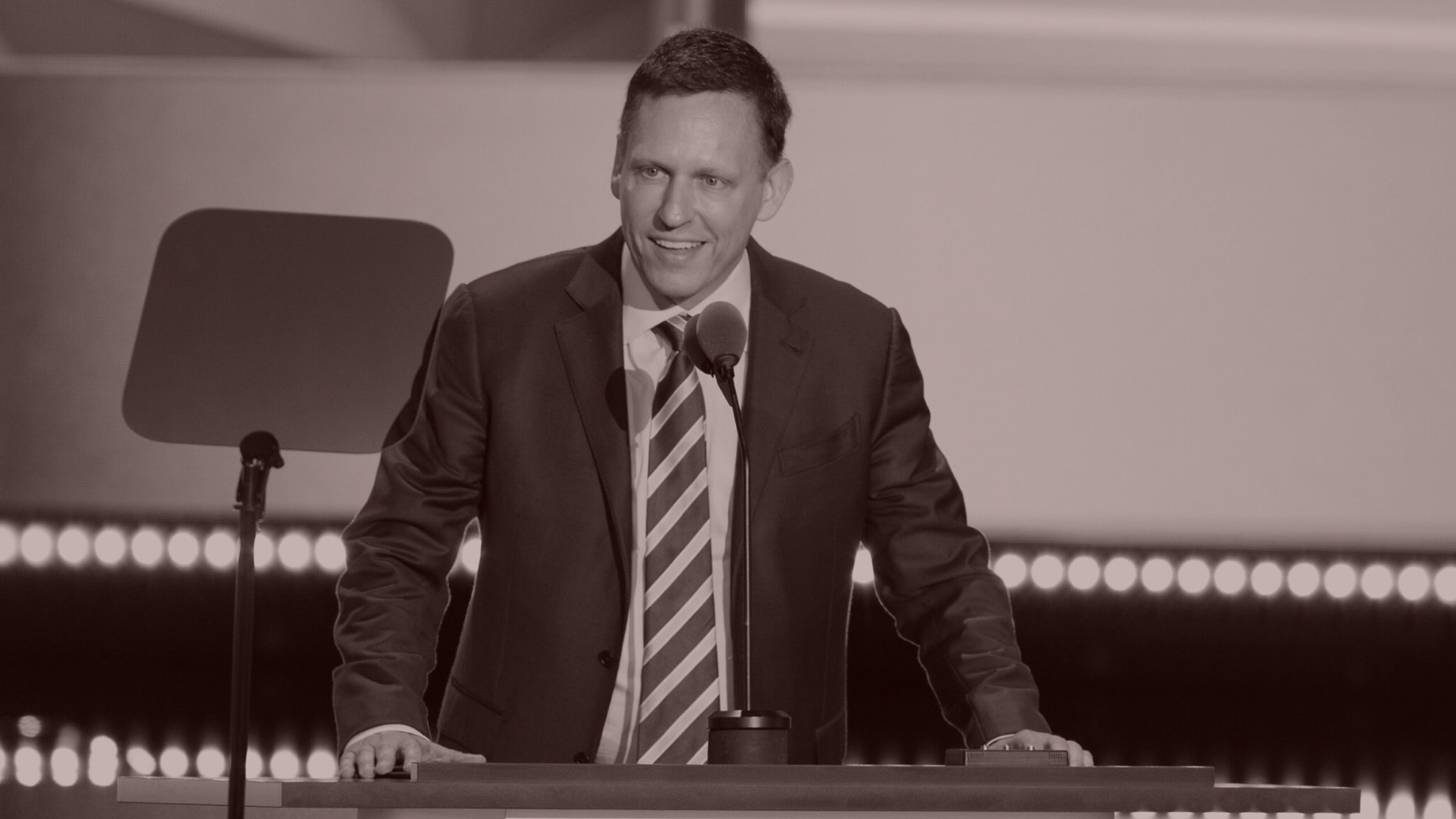 Thiel's Midterm Hangover & More Hakeemology
News on Thiel's Arizona "blackpilling," Hakeem Jeffries' first great Democracy Alliance donor gauntlet, and what's next for an S.B.F.-allied polling firm after a staff revolt.
One of the great sources of chatter in G.O.P. donor circles, as I've
reported
, is what role
Peter Thiel
will play in the 2024 campaign cycle and beyond. Thiel was the singular financial backer behind Senate candidates
J.D. Vance
, now Senator-elect in Ohio
,
and
Blake Masters
, who lost in Arizona. Republicans have been
squinting for months
to assess whether Thiel was for real when it came to electoral politics, and what his split result in the midterms might portend for his interest going forward.
Publicly, Thiel is as inscrutable as ever, but it's safe to say he hasn't been energized by the outcome. Thiel, sources close to him have told me, is profoundly disappointed by the fate of Masters, who lost a race that some Republicans thought was eminently winnable, despite Thiel pouring some $18 million to boost his campaign. Thiel could plausibly blame himself, given that he declined to reinvest substantial money into the general election despite repeated entreaties. Nevertheless, I've heard Thiel feels the Masters team, including his staff, did not run a great race. And while Thiel was instrumental in electing Vance to the Senate—I personally would judge Thiel's midterms record with one Senator and one nominee as a success—Thiel badly wanted both his candidates to win, and is naturally extremely downcast that Masters lost. ("Completely blackpilled," after Arizona, as one person close to Thiel's orbit put it.)
Meanwhile, in the wake of the midterms, Thiel is beginning to make changes in his advisory shop. James Bacon, Thiel's sole full-time political aide whom he hired at the beginning of the midterms cycle to help manage his donations, was recently let go, I've learned. Bacon, who worked in the Trump White House under Johnny McEntee—who is himself an unpaid, more informal Thiel adviser—had only really expected to be in Thiel's employ through the midterms, I am told. Still, Bacon's departure is a tea leaf that suggests Thiel is stepping back from the campaign world, for at least the next few months. With Bacon's departure, Thiel appears increasingly short-handed when it comes to executing political decisions: Several of P.T.'s closest aides have been exited recently as new Thiel Capital honcho Brian Rowen cleans house, including Eric Weinstein and Jimmy Kaltreider, who was heavily involved in Thiel's political operations. And of course, Masters himself is no longer at Thiel Capital, though there is some speculation I've picked up about whether he will return to the family office in some capacity now that he's off the campaign trail. On Tuesday, Masters was named to a R.N.C. autopsy-like committee to help modernize the party, despite his loss.
Thiel himself is at an inflection point, too. Part of Bacon's remit was to manage political giving, so his departure suggests that there won't be a ton of Thiel donations forthcoming in the immediate future. But in the medium term, Thiel will have to decide how involved he will be in the 2024 election, and whether to throw his lot in again with Donald Trump, or Ron DeSantis, or neither. For those seeking clues, Thiel is scheduled to speak in a few weeks at the Reagan Library, where he will probably generate some headlines about his thinking.
A MESSAGE FROM OUR SPONSOR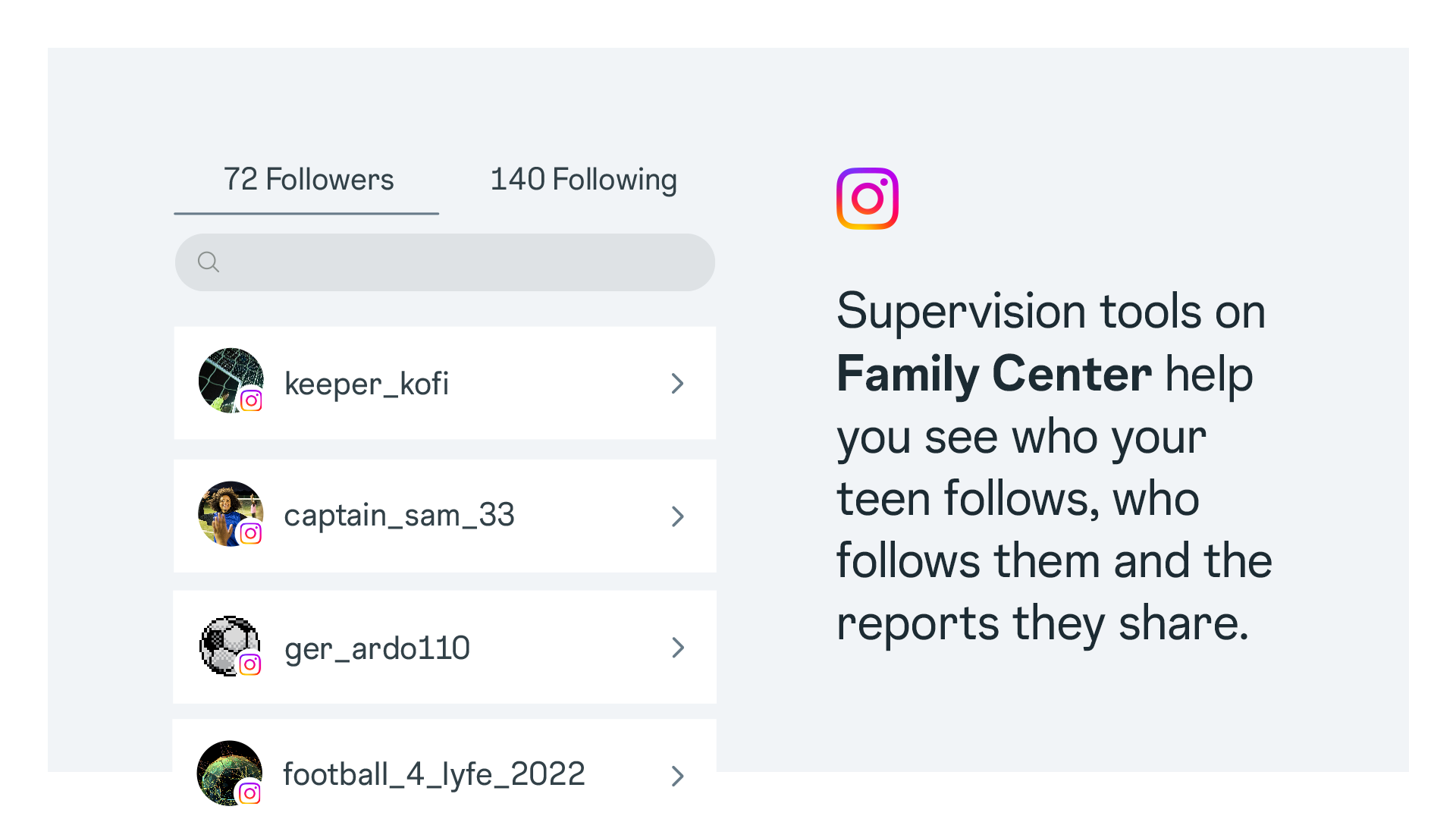 Set up supervision on Instagram to help keep your teen safe online.
Parents have support when it comes to keeping their teens safe on Instagram.
They can see who their teen follows, who follows them and any reports their teen shares once supervision on Family Center is set up.
Democracy Alliance & the Pelosi Succession Test
One of
Hakeem Jeffries
' first scheduled stops as newly selected House Democratic leader will be this week at Democracy Alliance, the
biannual confab
of the powerhouse progressive donor network, according to a copy of the agenda that made its way to me. The winter meeting of the D.A. had been shaping up to be an airing of grievances and sober reflection after an expected midterm shellacking. "Three weeks out from the midterm elections, this is the opportunity for our community to grapple with what happened, from people who understand it best," reads the description of one session this week.
But Democrats exceeded their own dour expectations earlier this month, retaining the Senate and leaving the G.O.P. with a minuscule, borderline ungovernable majority in the House. Surprisingly, this year's post-election retreat is likely to be a celebratory affair, even amid a third Trump presidential bid that has Democratic donors biting their fingernails and huffing on paper bags.
Jeffries' appearance, while somewhat perfunctory, is part of his job description, given his new role as the party's chief fundraiser. The Democracy Alliance, founded back in 2005, was originally a coveted invite, giving guests access to a few hands' worth of Democratic donors, mostly from Wall Street, at a time when there were no other similar organizations. But any objective figure in the progressive donor world will tell you that it's lost some of its luster. The new head of the D.A., Pamela Shifman, is well-respected by progressive donors, and has an eye set on restoring the network's stature to the role it played in the Bush and Obama eras. But there's just more competition nowadays. Donors have their own proprietary relationships with other major givers, and much of the decision-making has been outsourced to consultants on Signal threads. Plus, there are new collaboratives like Way to Win and Mind the Gap that have stolen some of the D.A.'s spotlight. Meetings of the D.A. have gone from can't-miss to missable—some donors send staffers in their place, and aides from the big 501(c)3 foundations now roam the place, making it feel like less of the insider's club that it once was.
Nevertheless, it's still the closest thing that the party's powers-that-be have to a private town hall meeting, and everyone from the SEIU to the Ford Foundation to Wisconsin Democratic Party head Ben Wikler will be in attendance, according to the agenda for the three-day retreat, which begins this Thursday in Washington. Other speakers include Jamie Raskin on January 6; former congresswoman Donna Edwards talking about the far right; "a blockbuster panel discussion" including author Anand Giridharadas; newly-elected millennial congressman Maxwell Frost; and actress Sarah Jones. Sessions range from those on "midterm reflections" to those exploring the "intersection of hate: White nationalism, anti-Semtisim and Misogyny."
Over the last few days, as is customary in the pageantry of the biannual conference, the D.A. unveiled some special surprise speakers. Those late additions, I'm told, include "spotlight speaker" Cory Booker, handily re-elected Michigan governor Gretchen Whitmer, and Jeffries, who will speak alongside Whitmer to D.A. members on "turning the poetry of running into the prose of governing." The real action, of course, will be in the side meetings, cocktail parties, and pull-asides, as Jeffries works the room to level up the donor relationships that are in some ways the most demanding work of leadership. Nancy Pelosi, the generationally unparalleled fundraising dynamo who stepped down as Speaker earlier this month, leaves a huge hole. "Nancy is an older, rich, white woman," as one longtime D.A. attendee put it. Jeffries, this person noted, is none of those. "How do those relationships get built? That's an important thing to figure out going forward."
Lastly, a few thoughts in response to the tidal wave of feedback on my
Sean McElwee story
from Monday. If you missed it, McElwee is resigning from Data for Progress after his senior staff essentially declared they had lost confidence in his leadership following resurfaced allegations about his ties to
Sam Bankman-Fried
(and, perhaps more importantly, about his propensity for gambling on the political outcomes of races in which Data for Progress also supplied polling). Below, a few questions that came in over the transom.
Was this about S.B.F., or was this really about the bets?
The answer depends on which staff members you talk to, so I'd say both. Some people questioned McElwee's judgment for advising S.B.F., essentially arguing that he should've been able to detect the man's issues from up close. Others were more bothered by the bets, seeing them as fundamentally unethical given that his polls could, theoretically, affect betting lines. But the timing here matters: McElwee had talked about his bets openly for months in podcasts, tweets, and in conversations with staff. It did not become an issue until FTX imploded and everyone associated with its billionaire founder became a target of scrutiny. So while the McElwee-S.B.F. story is more complicated than the decisions made by Gabe Bankman-Fried and Barbara Fried to step down from their own organizations, if there is no S.B.F implosion, I would bet that there is no betting controversy at Data for Progress.
Who cares about some random operative?
McElwee fundamentally understands branding, media and yes, self-promotion, and that made him more influential than other Democratic pollsters twice his age. The guy who popularized the tagline "Abolish ICE" knows how to take ideas and move them into the mainstream media, thanks in part to the relationships he has cultivated with key Democratic media figures. That is a talent.
But he's not just a media creation. The senior-most leaders in the Democratic Party read D.F.P. polls. Kristin Gillibrand once attended his regular happy hour in the East Village and Chuck Schumer came to his birthday party this year. McElwee has plenty of haters who recoil at his attitude and comfort with controversy, but he undeniably has juice.
Given that, why would Data for Progress kick him to the curb?
The challenge for D.F.P. is that, to many officials and donors in politics, Sean was D.F.P. In fact, to some staffers, that was precisely the problem—that it was tough to tell where Sean began and the firm ended. When Sean's brand became tarnished, it reflected poorly on D.F.P. But now, without McElwee, it is totally fair to wonder whether the polling and policy shop will maintain its influence in Washington and in the Biden administration, and whether D.F.P's funders will still back it.
FOUR STORIES WE'RE TALKING ABOUT
Hakeemology 101
A dishy conversation about how to interpret the enigmatic, historic new minority leader.
TARA PALMERI

S.B.F.'s Friendly Fire
Political operative Sean McElwee is the latest to get singed by the FTX scandal.
TEDDY SCHLEIFER

Ukraine's Missile Crisis
Julia and Peter discuss the critical weapons shortage that no one wants to discuss.
PETER HAMBY AND JULIA IOFFE

Iger's Five Problems
Matt and Lucas Shaw break down the five biggest challenges on Disney's plate.
MATTHEW BELLONI

Need help? Review our FAQs page or contact us for assistance. For brand partnerships, email ads@puck.news.
Puck is published by Heat Media LLC. 227 W 17th St New York, NY 10011.