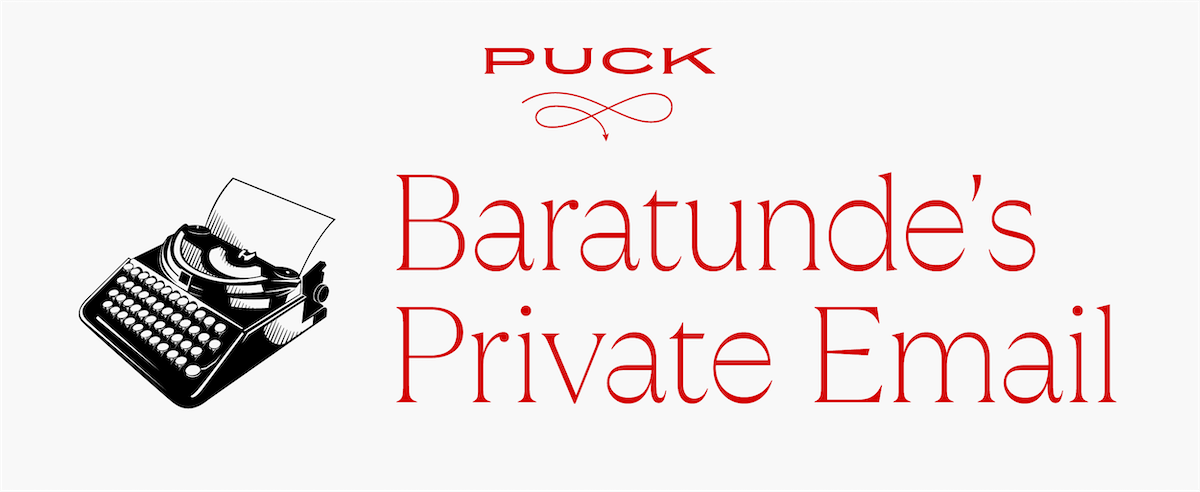 Hello you,
Happy Memorial Day. Here's some forgotten history to consider on this day predicated on memory: the first recorded Memorial Day celebration took place in Charleston, South Carolina on May 1, 1865 when newly-freed Black Americans fighting in the Civil War decorated soldiers' graves. Whether you know of someone who died while serving in the U.S. military or not, I hope we all take a moment to remember the original reasons for this day and not just look for the best retail sales opportunities.
By this point you should be used to me sending you notes from pretty much everywhere. As this message goes out, I'm in Klamath Falls, Oregon! I've spent the past week in the state as we near the end of filming for Season 2 of my PBS series, America Outdoors. (Here's me rollerblading in Portland like it's the 1990s.) Thanks to Oregon, I've discovered a newfound appreciation for trees, indigenous traditional knowledge, free diving, and truffles.
On my tour of America, I've squeezed in a few interesting podcast appearances, including a discussion of collective grief with Megan Devine and a soothing, get-you-ready-for-bed deep-dive into my quest to make the perfect ice cube in Sleeping with Celebrities. I also tried to make a positive case for A.I., though as you'll read below, I've had an infusion of skepticism lately.
Of course, one upside of so much travel is that I've had time to catch up on backlogged media. I'm probably the only Puck writer who hasn't watched Succession yet (I'm saving it, ok!), but I've made time for The Diplomat (excellent!) and Beef (excellent-er). The soundtrack to my travels across Oregon this week has been non-stop Tina Turner—may she rest in peace. My mother was obsessed with Turner, perhaps because they were both Black women who survived abuse and were underestimated for much of their lives. Every once in a while during my childhood, my mother would just blast Tina Turner out of nowhere. In the car, in the house, and later in my own car, she'd crank the volume all the way up. Turner's powerful gospel/rock voice is an indelible part of my image of my mother.
After our mother retired from full-time government work and left Washington, D.C., my sister and I took her out on a series of dream-fulfillment adventures, including seeing some of her heroes like Miriam Makeba and Bill Cosby (my mom passed away before the news of his abusive behavior came out). But the greatest gift my sister and I got for our mother, late in her life, was a chance to see Turner live in concert… twice! My sister took her to a Dallas show, and I took her to one in Boston. Singing and dancing along to Tina Turner with my mom is one of the happiest memories I have. This week, as my sister and I were texting about Tina and our mother, she sent me the lyrics to "We Don't Need Another Hero," Turner's hit song that was featured in one of the original Mad Max movies. The part that stands out to me most are the opening lines: "Out of the ruins / Out from the wreckage / Can't make the same mistake this time." My mother's adult life consisted of many attempts not to repeat the mistakes her parents made, or even the mistakes she made, herself.
I've been thinking about those attempts to interrupt historic patterns on a larger scale, especially with powerful tools like artificial intelligence. But first, I want to check in on another pattern that could use some interruption: awkward Republican presidential campaign announcements.
Oh, and if someone forwarded this to you, sign yourself up over at Puck.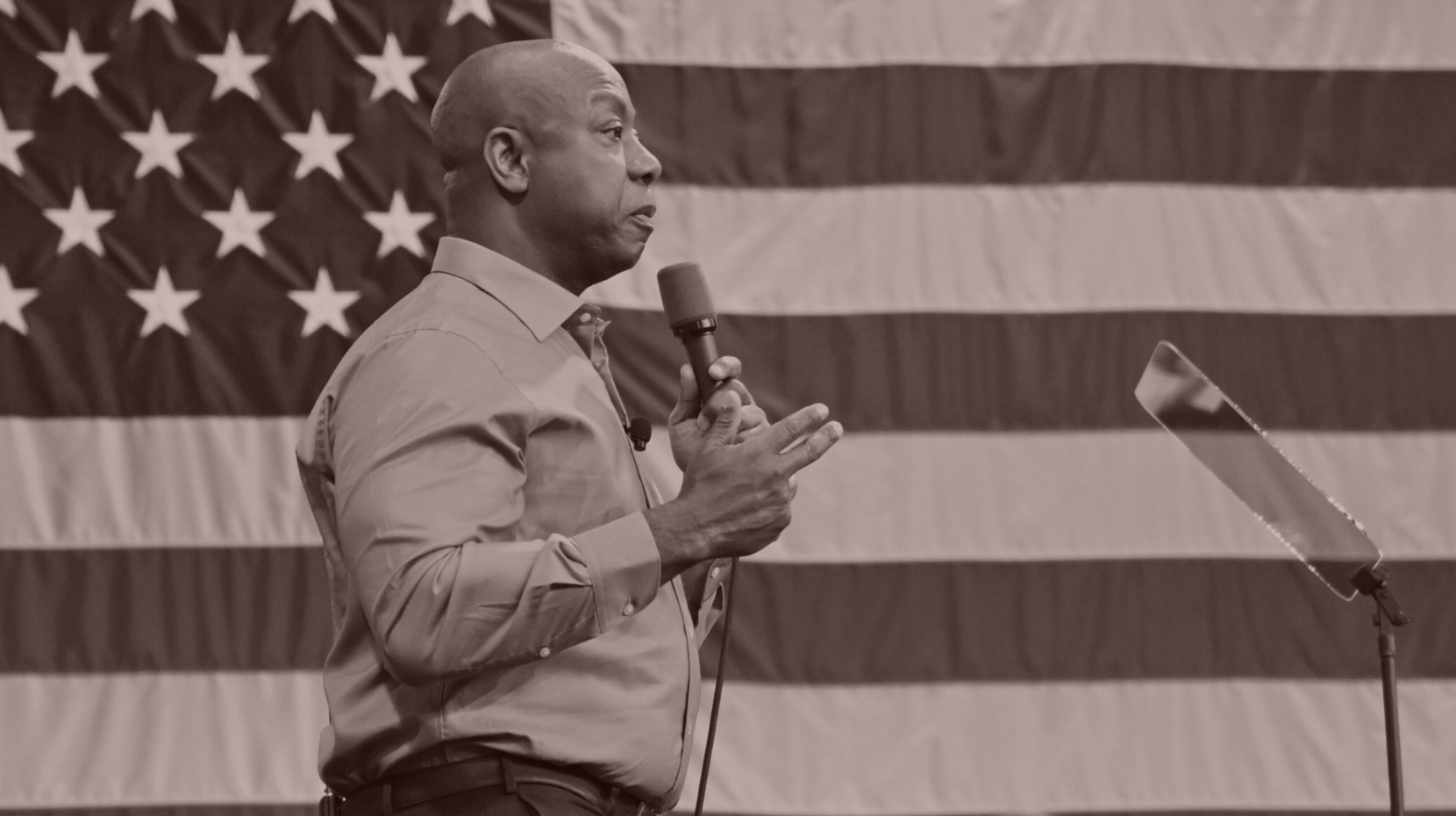 Tim Scott's Audience of One
A donor class sensation, Scott perpetuates a fantasy about American self-reliance that tells you everything about his candidacy.
It's hard for me to resist mocking Florida Governor Ron DeSantis, who is allegedly very good at local politics—he did win re-election by nearly twenty points—but whose national political instincts are frequently confused. How else to explain his creative but predictably disastrous decision to make his big I'm-running-for-president announcement on the audio-only compilation of unforced errors that is Elon Musk's Twitter?

Musk, often rightly lauded as a pioneer in futuristic technologies, has also managed to drag his personal plaything of a media platform into the past, undoing advertiser relationships, rolling back the clock on efforts to combat spam and disinformation, and dragging DeSantis into what was essentially a broken radio broadcast. That's fitting for a politician who is himself unwinding progress in his home state in terms of access to reproductive healthcare, and who is leading his constituency down the Orwellian road of banning books and limiting speech. (For more thoughtful thoughts on this weak moment in media flexing, listen to my Puck colleagues Jon Kelly and Dylan Byers discuss the repercussions on The Powers That Be.)

But the presidential announcement that affected me most viscerally was that of South Carolina Senator Tim Scott. He also had audio problems during his announcement—maybe the right should stop whining about free speech and start checking their audio cables. Scott's microphone went dead for nearly a minute right after he said "America is not a nation." Awkward! If DeSantis's campaign energy is confused, Scott's is aggressively hopeful to the point of discomfort. He wants you to know that he loves America, hard! His speech sporadically indulged in moments of intense yelling, church preaching, and laughter, all delivered with a big smile.

Scott, the one Black Republican in the Senate, leans heavily on his own story of triumph in the face of difficult childhood circumstances. In 2021, he gave the Republican response to Biden's first joint congressional address, and used that opportunity to boldly proclaim that "America is not a racist nation." But his evidence is simply that he, a Black man, is a senator. It's as if he's learned nothing from the post-racial fallacy of President Obama's rise. In his announcement this week, he reprised this simplistic argument, telling us that America can't be racist because he brought out his mother (Black) and his mentor's wife (white), and gave them both flowers of gratitude for helping raise him. If America is so racist, he implies, how can this white woman and this Black woman both be friends and part of his life?

In one of many variations on this theme, Scott said, "Today I'm living proof that America is the land of opportunity and not the land of oppression." What he can't seem to fathom is the notion that America can be multiple things at the same time: that it can be deeply racist in many of its institutions, but it can also allow for extraordinary feats of triumph against the odds. He can't accept the validity of an experience that is different from his own, nor does he acknowledge the well-established and undeniable statistics related to income and wealth inequality and racial disparities. His sole refutation of these truths revolves around a single data point: his own life.

Scott relies on the coded notion of "personal responsibility" to shift the burden of society's failures onto the individual, with the implication being that if you don't overcome the historical structures designed to limit your life, you simply haven't tried hard enough. In an astounding moment during his campaign launch, he honored a childhood mentor by recalling a particularly deranged bit of advice. The mentor told him, "Look in the mirror, and blame yourself." Scott seems to think this is excellent advice! He went on to explain to the audience that, in his own life, he proudly "chose personal responsibility over resentment," suggesting his binary view of the world. Either you are personally and solely responsible for your own advancement, or you are a bitter and resentful person.

We should know by now that such simple binaries, whether applied to concepts of gender, quantum physics, or notions of morality, are specious at best—and dangerous at worst. I am, myself, open to the argument that merely being critical of America does not unlock the greatest opportunities for the greatest number of people. But the answer isn't uncritical and ahistorical celebration, either. I can celebrate this country while also acknowledging its many deficits out of a desire to make it better for more of us.

Scott should know this, too: He famously attempted, with Senator Cory Booker, to get some form of police reform passed, and succeeded in leading the effort to pass anti-lynching legislation where those attempts had failed 200 times before. But as a presidential candidate, Scott feels stuck in time. He has a beautiful smile and warm disposition, which is a relief from the crankiness and dystopian perspective of Donald Trump. But his beaming, high-energy persona is a thin mask over a false, fantasy view of America.

He speaks flowingly of choosing "greatness over grievance" when he's on his anti-woke tirades. He's clearly proud of himself for suggesting that schools teach "More ABC and less C.R.T.," but schools aren't teaching critical race theory, and his grievance over grievances is only directed at "the radical left," while leaving no room to acknowledge that his own political party is entirely fueled by grievance. Today's G.O.P. complains about drag queens and LGBTQ+ characters in books; it whines about free speech while freely speaking; it has implicitly (and in some cases explicitly) co-signed violent insurrection and seditious conspiracy as an acceptable way to handle electoral dissatisfaction. So it's impossible to take seriously someone ostensibly launching an optimistic, future-focused presidential campaign when that person is mostly just complaining about complaining.

Scott blames Biden for our fentanyl addiction, while he himself is silent about our gun violence addiction. He is so personally in love with his own story of overcoming that he can't accept the possibility that he's an exception to an increasingly cruel general rule, where life expectancy is declining and wealth inequality is high. With such an incomplete diagnosis of America's ills, I cannot take his prescription—tighten the border, bring God back to public life, unleash more fossil fuels—at face value. Scott is too in love with an America that doesn't exist, and he takes personally any criticism of it. "I cannot stand by while this is done to America," he said at one point during his campaign announcement. "She's done too much for me!"

Me, me, me. That's all Scott can see. He reminds me of those who defend abusers by saying, "Well, he never attacked me!" instead of entertaining the possibility that this person could be good to you and horrible to others. But in what I want to believe is a hidden message embedded in the opening moments of his announcement speech, Scott took to the stage to the sounds of "Burn Rubber on Me (Why You Wanna Hurt Me)" by The Gap Band. We often ignore the lyrics of songs we enjoy, and Scott did the same, bounding around the stage, acknowledging playfully that he's not a good dancer. But paying attention to the words, you can hear the band's lead singer Charlie Wilson plead with a lover who has left him: "I never, ever had a lover who put the pedal to the metal and burn rubber on me / You told me to go up the block and get you a strawberry pop / When I got back to the flat, you had burned rubber out the back." Wilson, who wrote the song, repeats this line most often: "Just because you're not for real, Why you wanna hurt me, girl?"

The America that Scott pines for is not for real. His America is a simplistically "good" country, where his own success is replicable if you simply choose to be better and not bitter. But that vision of America will abandon the rest of us because she's not whole, and we should abandon Scott just as quickly as the lover in Wilson's song. Meanwhile, I hope Scott takes the time to listen more carefully to the lyrics being sung in this country. We could use a big smile and a dose of optimism, but only from someone who loves the real us.

And now, a warning about the rapidly-evolving dystopian potential of A.I…
The Case for (Temporarily) Unplugging A.I.
Earlier this month, I boarded The Scarlet Lady, a 900 foot, 17-deck cruise ship off the coast of Miami, with 2,500 other conference-goers, to take part in Summit at Sea, a floating creative festival slash personal development gathering. I've been a part of the Summit community since 2012, having attended and spoken at many events over the past decade. The cruise is usually a laid back event, offering yoga, meditation, and lectures on everything from cutting-edge medical tech to psychedelics, along with meetups for environmentalists and web3 enthusiasts.

Summit at Sea is part TED conference, part art festival. This year, Gina Belafonte opened the event with a tribute to her father, the late, great Harry Belafonte. Later, I was scheduled to talk about my podcast, How to Citizen; engage in a public conversation about intergenerational leadership and democracy with Thanasi Dilos, co-founder of CivicsUnplugged (disclosure: I serve on the board); and introduce my friend Dr. Sam Rader, who led a workshop on shedding negative lifelong patterns. It's an eclectic gathering, to say the least.

So it was no surprise that artificial intelligence, the buzziest buzzword in the zeitgeist right now, featured prominently. There were a handful of informal meetups on the topic, and it was ever-present in conversations in line for coffee, or waiting for a drink at the bar. But the most anticipated A.I. event was a talk prepared by Tristan Harris, the eminent technology ethicist, and his colleague Aza Raskin, both co-founders of the Center for Humane Technology. They had prepared an updated version of their talk titled, "The A.I. Dilemma," a version of which you can find on YouTube, from March, although it's already out of date. Frankly, so is the version that I saw live, just over a week ago. That's how fast this technological revolution is developing.

I've known Tristan since at least 2013, when he was still employed at Google as a design ethicist. We bonded over shared critiques of the addictive nature of social media and smartphones. You may know him, too: He was the central character in the Netflix documentary, The Social Dilemma, which distilled years of social media research and criticism into a persuasive, dramatic, 94-minute case to rein in the harms of Facebook and its ilk. There are valid criticisms of the film, especially its tendency to overlook women and BIPOC researchers, but I think its reach (over 100 million viewers across 190 countries) has had a positive impact in moving us beyond talk and toward action.

Tristan has since expanded his work to cover other technologies, including A.I., that aren't designed with humanity's best interest at heart. Onstage, he and Aza told the story of an impending, possible catastrophe. It began with our "First contact" with A.I. (yes, they liken it to an alien invasion) in the form of social media: It was A.I. that powered the social media recommendation engines that kept us clicking and scrolling. This first wave unleashed a torrent of negative impacts including QAnon, deepfakes, digital addiction, toxic influencer culture, shorter attention spans, and the breakdown of democracy. The second wave of A.I. that we're experiencing right now—photorealistic text-to-image and video generators, digital assistants that can build business plans or replace employees, A.I. models that can learn from and imitate artists and musicians, chatbots that sometimes "hallucinate" information—has much more powerful and also destructive potential.

I have written about how this phase of A.I. advancement is categorically different from what we've seen before, in terms of its rapid speed of development and deployment, but even I was alarmed by the combination of factors that make the current moment feel nothing short of critical. I fear that we are running out of time to get our acts together and direct these capabilities in ways that serve us.
I won't rehash Tristan and Aza's entire presentation, but I must admit I was stunned by it. They set the stage by explaining three rules of technology: Number one, new technology creates a new class of responsibility; Number two, if a technology confers power, it starts a race; Number three, if you don't coordinate, the race ends in tragedy. Clearly, hundreds of startups and billions of dollars in venture capital are already racing to deploy ever-more powerful models and applications. To wit, here's a small sample of real things happening with A.I., right now, that we should all be aware of.

It's important to understand that these emerging A.I. systems learn by turning everything into language: A "large language model" can be trained not just on English, but also on numbers, code, music and logic. In one example, Tristan and Aza showed how a model was given access to a camera pointed inside a room, and also access to the room's WiFi radio signal. Engineers then trained the system to correlate the WiFi signal with the 3D rendering of people in that same space. Then they ran a test without turning on the camera, and discovered that the model was able to use the WiFi signal alone to create a 3D image of people in the room. In effect, the model turned a WiFi router into a camera with LIDAR. Combine this with the ability of A.I. chatbots to help anyone identify and exploit insecure code, and the number of people who can turn your router into a surveillance camera has increased significantly.

In another example, a model was trained to correlate a person's brain state, through fMRI imaging data, with what they were seeing or thinking. Then the model was given access to the fMRI data alone, and was able to determine what the person had seen, even without having direct access to the image. So yeah, A.I. is beginning to read minds. There were more alarming examples related to A.I. systems' level of self-awareness (something called "theory of mind") and its ability to suddenly experience massive, non-linear leaps in capabilities.

But the example that I found most stunning and infuriating involved a technology that has already been commercialized at a much wider scale. Snapchat recently launched My AI, a virtual chatbot friend. The bot is always available, and it always responds instantly, unlike your human friends. Back on March 10, Harris posted screenshots of an interaction between a supposedly 13-year-old user with the bot. The teen girl character told this bot about a 31-year-old man she had met, and was planning to meet with I.R.L., and asked the bot for advice for having sex with him. The bot responded by suggesting candles to set the mood. We are supposed to know better by now. (Snap has said it designed My AI with safety in mind, and with safeguards to minimize harm. But the guardrails tend to disappear the longer conversations go on, and the bot is prone to "hallucinate"—a problem we have seen with ChatGPT, too.)

Snapchat is not a new product. The company explicitly brags about its hold on young users, so this isn't a case of "we didn't anticipate this population using our product." We are well over a decade into well-documented trafficking of children through online communications. So this is a use case Snap should have been prepared for, especially after the years they've spent using A.I. to identify and prevent nefarious exchanges between real people. But in this case, the call is coming from inside the server. In Tristan and Aza's example, the company's own bot is encouraging a child into a dangerous, criminal situation. That's bad. What's more horrible is that the bot was still responding in the same fashion when I saw their "A.I. Dilemma" presentation two months later. The only difference is that on March 10, the My AI bot was only available to 2 million users on Snapchat Premium. Today, it's available to all 360 million daily active Snapchat users.
When I first heard calls for an A.I. pause by various leaders in the industry, I was skeptical. I didn't understand what that would mean, in practice. I figured it was better to engage with the technology to better shape its development. Now, however, part of me wants to unplug everything. We are racing to the bottom very quickly. Snap could plausibly make the case that it should test this publicly, outside of a lab setting. Indeed, I've heard Sam Altman of OpenAI make a similar case. But it's wildly irresponsible to launch these untested tools on hundreds of millions of people, especially after our experience with social media over the past decade. It's purposefully risky with no essential countervailing reward, beyond the financial windfall for the companies that commercialize these products first.

Tristan and Aza likened A.I. today to the birth of nuclear weapons, except these nukes are being deployed into the hands of almost everyone on Earth very, very quickly. And these nukes are getting… nukier, because A.I. is being used to upgrade its own capabilities, and researchers are running out of tests it can't surpass. To counter this, they propose nuclear-level coordination to limit the downside risks. I'm starting to agree.

I was encouraged that Altman testified before Congress, along with other A.I. leaders, two weeks ago. Unlike with social media, lawmakers aren't waiting to ask hard questions about unintended consequences. There were even signs of bipartisan support for a new federal agency to oversee A.I., which I find pleasantly surprising. After all, we have already moved beyond anything resembling linear progress with this technology, and will need to update our laws and institutions to handle the increasingly rapid release of increasingly powerful tools. And we will need to update our own practices of living together to bear these powers responsibly.

My great fear isn't just about rogue agents or "bad actors" wielding these tools maliciously. It's that unleashing these tools on the world will lead to the further concentration of power, and strip us of agency, while allowing us to conjure nearly anything we imagine in the digital square at a time when we are out of step in the essential art of imagining a future together. We need to upgrade our imaginations, and our sense of mutual obligation to each other, before we get so much power that our mistakes cost us our humanity.

Now I'm going to go hug a tree.
FOUR STORIES WE'RE TALKING ABOUT
Bezos at Sea
A conversation encircling the latest mediaworld plotlines.
DYLAN BYERS

Iger's Vulcan Chess
Notes from the Maidstone crowd and Burning Tree delegation.
WILLIAM D. COHAN

DeSantis-Sacks '24
Charting the PayPal Mafia scion's ascendency through the G.O.P.
TEDDY SCHLEIFER

Need help? Review our FAQs
page or contact
us for assistance. For brand partnerships, email ads@puck.news.
Puck is published by Heat Media LLC. 227 W 17th St New York, NY 10011.