Hello, and welcome back to Tomorrow Will Be Worse!
It's been a while since I've brought you an update on the war in Ukraine, which is now in its sixth month. In part, this is because the war has become a nightmare, the kind that recurs nightly but never really changes much. Russia has slowly chipped away at Ukrainian territory, seizing essentially all of the Luhansk region (where the so-called Luhansk People's Republic was anchored) and has made some headway in the Donetsk region (ditto for the Donetsk People's Republic). Since then, the Russian army has essentially halted its advance, either to regroup or because the Ukrainian military is using American-provided long-range artillery (HIMARS) to pummel Russian supply lines. (Rep. Elissa Slotkin, a former C.I.A. officer, just returned from a CODEL to Ukraine and noted that the Russian military immediately moved back, just out of range of the HIMARS.) In the meantime, the Ukrainian army is counter-attacking and trying to retake Kherson, which was one of the first regions to fall in the war and which the Kremlin is now trying to annex.
Still, the consensus among military analysts is that it will be exceedingly difficult—if not impossible—for Ukraine to claw back much of the territory it lost to Russia. And Russia continues pounding civilian areas, seemingly at random. Perhaps the most vivid and tragic illustration of this came about 10 days ago in the western Ukrainian city of Vinnytsia. A woman posted a video on her Instagram story of her taking her daughter Liza to speech therapy. Liza, who was four, had Down syndrome. About half an hour later, a Russian cruise missile landed near them. Liza was killed and her mother grievously wounded, her foot torn off by the blast.
Two more big developments: the gas noose seems to be tightening around Europe's neck just as summer gets into its second half and winter gets closer and closer. (One constant refrain at last week's Aspen Security Forum, much as it was at the NATO Summit in Madrid and the Brussels Forum, was, "Winter is coming.") Russia is taking advantage of high energy prices to decrease gas flows to Europe. That way it can punish the E.U. for its sanctions and support of Ukraine but still get the money it needs for the war and domestic social spending. The E.U., meanwhile, announced that it would reduce natural gas consumption by 15 percent and Germany has been eyeing its low gas reserves anxiously. This is what everyone was nervous about back in February, and it's finally happening.
The grain crisis seems closer to resolution. Last week, Ukraine and Russia signed agreements with the U.N. and Turkey—though not with each other—to allow billions of dollars worth of Ukrainian grain and Russian fertilizer out onto starved world markets. And yet, less than 24 hours later, Russian missiles pounded the port of Odessa, the very port from which some of the grain was set to leave. Russian Foreign Minister Sergey Lavrov said that, because the missiles targeted military infrastructure and didn't hit anything related to the grain, the missile strikes were not technically in violation of the agreement Moscow had signed. ("There was nothing that would have prohibited us from continuing the special operation," he snarked.) Still, the strike raised a lot of questions yet again about what it means to negotiate with Russia when it is so clearly contemptuous of any agreements it signs.
But before I get into the meat of today's dispatch, I wanted to share two happy updates for a change. First, as you recall, in the first week of the war, you read about Mustafa Nayyem, a refugee from Russia's invasion of Afghanistan who settled in Ukraine and became a star journalist, member of parliament, and now a deputy minister in Volodymyr Zelensky's government. In June, his brother Masi, a prominent lawyer who joined the fight in February, was severely wounded. He received a massive head trauma and was in a coma. Mustafa wrote on his Telegram channel that his brother's life was "hanging by a thread." Well, a month and a half have passed and Masi is back! He has, unfortunately, lost an eye and is still suffering from some of the effects of the head wound, but he is now up and about, and even giving television interviews in his cool new eyepatch.
Second happy update! This spring, when the Kremlin shuttered TV Rain, Russia's last independent television network, I asked you to chip in to help these brave journalists live to fight another day. You helped us raise nearly $80,000, which allowed TV Rain to survive and regroup. Last Monday, they went back on the air, this time from Riga, accessible to Russians back home via YouTube, telling their fellow citizens the truth about the war their government is waging in their name. They would not be able to do this without you, the very generous readers of TWBW, who stepped up in a time of crisis and showed that you care about the truth and protecting those who tell it. Thank you for being such an incredible community.
Aspen's World War III Rumblings
During a few days in bucolic Aspen, Beijing's envoy to the U.S. summarily defended China's designs on Taiwan and Hong Kong, stood up for Putin, eye-poked Biden, and scared the bejesus out of the otherwise clubby U.S. foreign policy community.
The Aspen Security Forum is the kind of national security conference where you might ask Richard Moore, the completely unguarded head of MI6, to move out of the way so you can access the water cooler. It's the kind of place where, at a happy hour in a sunny meadow high up in the Rockies, you could, beer bottle in hand, buttonhole Mike Rogers when he was still the head of the N.S.A., or corner Mikk Marran, the head of Estonian intelligence, as he's holding a lunch wrap on a biodegradable plate, to ask what kind of information Vladimir Putin is really getting about the war. (And reader, I've done all three.)

It's the kind of forum where former defense secretary Robert Gates just shuffles by you on a footpath, alone, looking not at the mountains ringing the forum, but at the pavement before him. It's the kind of place where New York Times reporter David Sanger takes his administration sources fly fishing between panels. It's where you can catch Glenn Simpson, the man who commissioned the Steele Dossier, drinking white wine and bitching familiarly to a very sympathetic David Ignatius, the Washington Post grandee, about yet another lawsuit Donald Trump has filed against him. In fact, the Aspen Security Forum is so disconcertingly chummy that, every year, the multi-day meeting kicks off with a dinner at Jane Harman's chalet during which the disconcertingly avuncular John McLaughlin, the former deputy director of the C.I.A., typically entertains the guests—a collection of national security policy makers, think tankers, and journalists—with magic tricks.
ADVERTISEMENT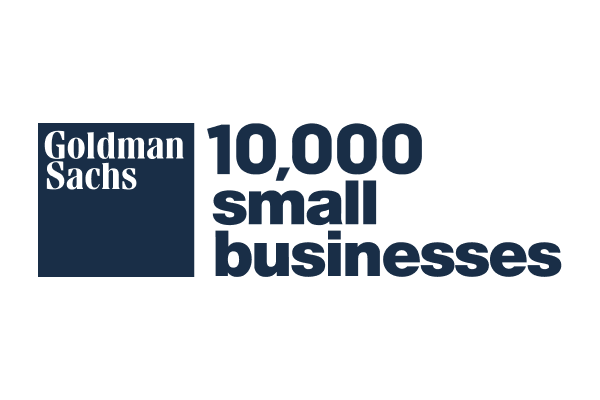 Small businesses are the first to be buffeted by difficult economic conditions, but even for the most agile and experienced, the current operating environment is particularly rough. According to a June survey of members of Goldman Sachs' 10,000 Small Businesses program, a group that represents a network of more than 245,000 employees and more than $17bn in total annual revenues, 93% are worried about the U.S. economy experiencing a recession. This is a stormy outlook, but U.S. policymakers can do more to deliver concrete, bipartisan policy changes, and match the creativity, resourcefulness and fortitude of America's small business owners. Here's how.

Yes, everybody's buddies at Aspen. The panels aren't panels here. They're fireside chats (in the middle of the day, in the middle of the summer, not a flame in sight). It's a closed and hard-to-get-to space, both physically and metaphorically. You can't fly direct from Washington, which is where most everyone is flying from, and getting that jigsaw of flights to line up just so takes some finesse. (Even Victoria Nuland, the powerful undersecretary of state for political affairs, had to have her panel moved after several of her flights were canceled and she had to spend the night in Dallas.) Only the national security select get invitations—or are given press passes. It is a small, and exceedingly clubby group. We've all known each other for years and years, crossing paths at conferences, on reporting trips and in various briefing rooms. If there are feuds or rivalries, they become muted in the thin mountain air.

Which is why the Chinese ambassador's performance landed like a tactical nuke. Unlike the other guests, Qin Gang, Beijing's envoy to the U.S., never cracked a smile nor a joke. He dispensed with the niceties or any semblance of diplomacy and proceeded to calmly but ferociously eviscerate American policy on China. He accused Joe Biden of fomenting a new Cold War with his rhetoric, which, Qin warned, would "build a new Berlin Wall" and "bring unbearable consequences to the world." He accused Washington of "misinformation, disinformation, lies and malicious attacks." He pushed back against the notion that the document Xi Jinping and Vladimir Putin signed on February 4 was an alliance ("It shows the two countries' common opposition to Cold War mentality") and said that war in Ukraine isn't so black and white. ("The issue of Ukraine has historical and practical complexities," Qin said. "It is a long story.") He called for "an immediate ceasefire" ("sit down, calm down, and find a way out of [sic] situation") and slammed the U.S. for its "double standard": defending Ukraine's territorial integrity but attacking China's (i.e., insisting that Taiwan is a separate country).

He didn't stop there. When asked about the genocide Beijing is carrying out against the Uyghurs in the Xinjiang region, Qin shot back that it was an anti-terrorism operation preventing the creation of another Islamic state. After a question from the deeply informed and deft Ed Luce, of the FT, about what the failure of the "one country, two systems" policy in Hong Kong meant for Taiwan, Qin shocked the largely American audience by quoting Abraham Lincoln: "A house divided against itself cannot stand." In this warped analogy, Xinjiang, Taiwan, and Hong Kong were Alabama, South Carolina, and, say, Tennessee, trying to secede from the Union, and President Xi was waging a noble battle to keep his country unified and free of human bondage.

That last one really got people's goats. Because if there's one thing you can't take away from even the most jaded American foreign policy elites, it's their absolute sincerity. They believe in American ideals, in the supremacy of American values, in the good America offers the world, however ham-handedly it manages the delivery at times. (And to be fair, if the choice is between what the American government and the Chinese government are offering, it's kind of a no-brainer.) That the representative of a totalitarian, repressive, genocidal Communist state should invoke an American saint on American soil to justify CCP policies was a bridge too far. (Two women in their seventies who were sitting near me were absolutely scandalized.)

But it wasn't just the substance of what Qin said. It was the way he said it. He had come to a forum where everyone was friends and used his fireside chat to berate and attack them. Where everyone else was collegial and cheery, even when delivering stark warnings about, say, the world grain crisis, Qin was hostile and aggressive. Here was China's wolf diplomacy on full display, its fangs bared and glinting in the Aspen sun.
I caught the panel on a big screen in the Google Cloud tent set up in the resort's central meadow, where some Russia hands like Susan Glasser, Peter Baker, Fiona Hill, and the Rockefeller Foundation's Eileen O'Connor were all watching over lunch. Not that much got eaten. We all sat slack-jawed or pointing out one jab or another, like the lusty rage with which Qin said the "one" in "one China policy." Some D.O.J. officials, including Matt Olsen, who is responsible for the January 6 investigations, were also watching, stupefied.

When the fireside chat was over, we all shared our impressions, which ranged from "holy shit" to "is this the prelude to World War III?"

We weren't the only ones who had this reaction. For the next two days, as the Chinese entourage of young Foreign Ministry employees swanned around the Aspen Meadows Resort, all anyone talked about was Ambassador Qin. His performance was referenced in nearly every subsequent panel and fireside chat. Every off-site dinner and on-site lunch began and ended with some iteration of, "Holy shit, did you hear the Chinese ambassador?!" On my way back to Washington, while I was waiting for my bag on the tarmac in Denver, two women who were also coming from the forum asked me the same thing.
ADVERTISEMENT

It wasn't that people were angry at Qin. They were scared. In essence, he showed up at the high school dance and pulled a Carrie. Everyone had come prepared to talk about Russia and Ukraine and gas and grain, but along came Ambassador Qin to make sure that China received equal billing. They came prepared to talk about how to push back on Russia without triggering World War III, but Qin wanted them to know that it wasn't Moscow who would bring that thunder, it was Beijing.

Even as he excoriated the Americans for mistakenly making China out to be a threat, he made sure that everyone understood that China would defend its interests and do so ferociously. Doing so at an elite symposium like the Aspen Security Forum was a smart and efficient way to deliver the message that China is angry and refuses to be ignored. What better way to get the conversation started than to attend a gathering of 200 of the most senior administration officials, think tankers, and the journalists who cover them, and put it to them as bluntly and unmistakably as possible? That, it seems, was very much the mission. And Qin completed it with flying colors.

When I got home that weekend, I was chatting with a source, a Republican foreign policy insider who is close with the likes of Henry Kissinger, who asked about how the Forum went and what was said. I told him that Qin was the runaway favorite, if one could call him that. "That's great," the insider said, to my surprise. "Because the sooner we wake up, the better the chances we can avoid the war."
That's all for this week, folks. I'll have some bonus Puck content for you later this week, but I'll see you back here on Tuesday (as always) for the next installment of TWBW. Until then, good night, you know the rest.

Julia
FOUR STORIES WE'RE TALKING ABOUT
Lachlan's Legal Endgame
A pair of libel suits could lead to billions in damages for Fox Corp, but their lawyers perceive an exit strategy.
ERIQ GARDNER

The 401(k) Dumpster Fire
Bill and Teddy discuss recession odds and the faint trip wires of the U.S. economy.
THEODORE SCHLEIFER

Biden's Gadfly
David Axelrod has been giving Biden's comms shop indigestion.
TARA PALMERI

The Tao of Ari's Abs
Notes on the famous yacht-hosing photo, Apple vs. Amazon, and the Chris Licht narrative shift.
DYLAN BYERS
You received this message because you signed up to receive emails from Puck

Was this email forwarded to you?

Sign up for Puck here

Interested in exploring our newsletter offerings?

Manage your preferences

Puck is published by Heat Media LLC

227 W 17th St

New York, NY 10011

For support, just reply to this e-mail

For brand partnerships, email ads@puck.news