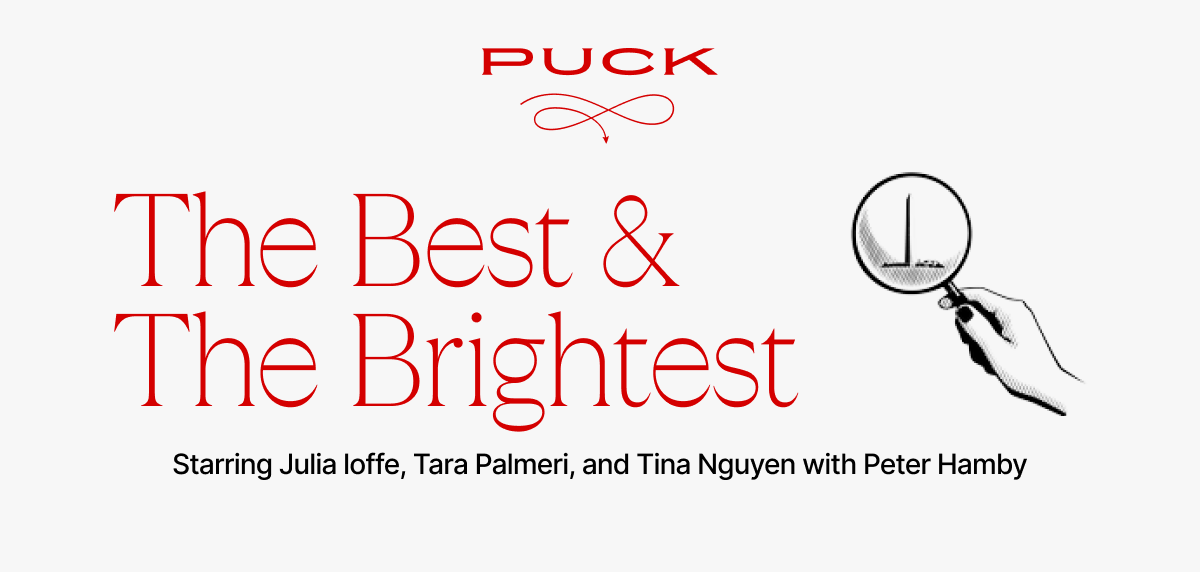 Welcome back to The Best & The Brightest, I'm Peter Hamby. Tonight, reflections on last week's G.O.P. debate, Vivek vs Nikki, and how the party's onetime outsiders became today's old news.
But first, the latest talk around the Capitol from Abby Livingston…
Gillibrand, Santos, & the Battle for New York
The Gillibrand Wave?: The large number of competitive congressional seats in New York this cycle is setting the stage for an epic matchup in 2024 between Minority Leader Hakeem Jeffries, of Brooklyn, and G.O.P. Conference Chair Elise Stefanik, whose district is upstate. The outcome could determine...
Can't see the full story?

You're receiving the free version of The Best & The Brightest at . For full access to Puck, and to each of my colleagues, you can
subscribe here.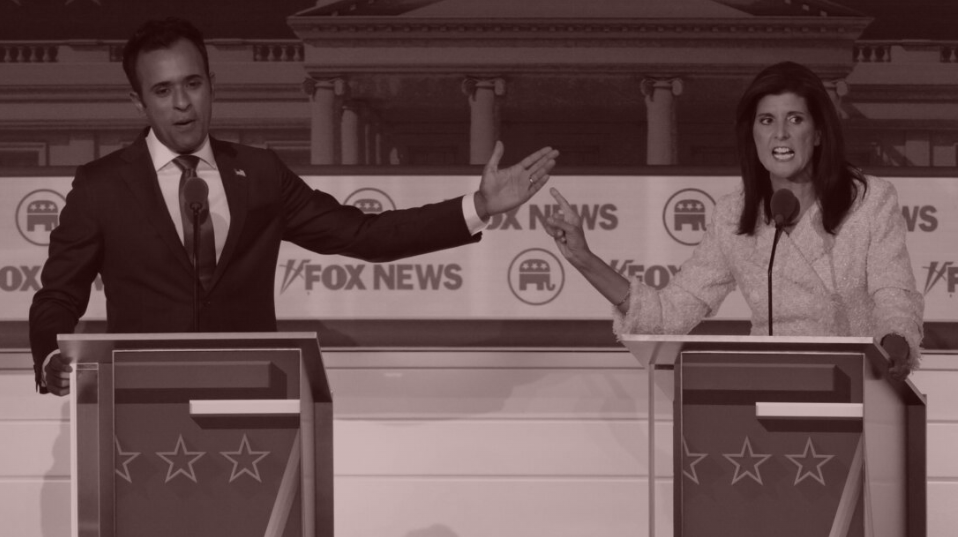 Band of Outsiders
One of the laughable tragedies about this crop of G.O.P. presidential also-rans is that they all still believe that they're still the outsiders they were, decades ago—you know, before politics became a batshit crazy spectacle, and they started to look a lot like the people they once disrupted.
Tucked in between the death of Yevgeny Prigozhin in Russia and the mugshot arrest of Donald Trump in Georgia, last week's Republican presidential debate was appropriately downgraded in relevance. It was a third-tier news event, befitting a bunch of third-tier campaigns, with all but one candidate currently running for...
FOUR STORIES WE'RE TALKING ABOUT
CNN's New Era
A streaming bet and Licht's possible successor.
DYLAN BYERS

Need help? Review our FAQs
page or contact
us for assistance. For brand partnerships, email ads@puck.news.
You received this email because you signed up to receive emails from Puck, or as part of your Puck account associated with . To stop receiving this newsletter and/or manage all your email preferences, click here.
Puck is published by Heat Media LLC. 227 W 17th St New York, NY 10011.