Hello, and welcome back to What I'm Hearing.
I'm planning a mailbag issue for July 4th, so send me questions you'd like me to (attempt to) answer, or hot topics on which you want my take. I won't mention names. Just reply to this email.
Discussed in this issue: David Young, Maha Dakhil, David Bergstein, Chris Silbermann, Natalie Portman, Samuel L. Jackson, Ari Emanuel, Gloria Steinem, and Nancy Meyers' pool-house banquette.
But first… nobody won the week, so let's start with…
SPONSORED BY AMAZON PRIME VIDEO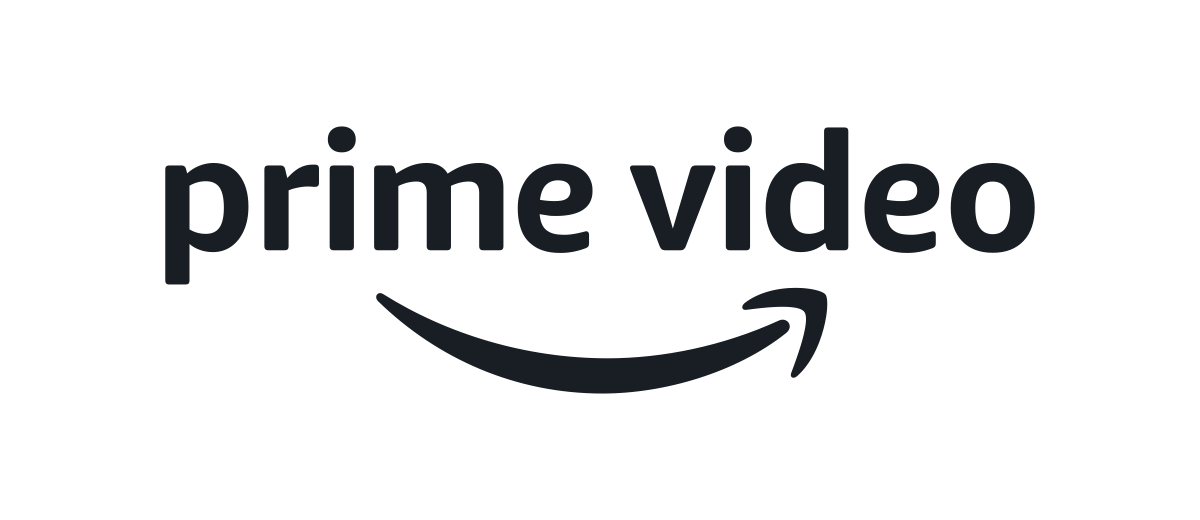 "How's Uncle Clarence feeling about overturning Loving v Virginia??!!"
–Samuel L. Jackson, tweeting about Justice Clarence Thomas's concurring opinion rejecting Roe v. Wade in which he suggested revisiting past civil rights cases. (Loving struck down laws against interracial marriage.)

Runner up: "I just called the Emmy people and told them they need to find me 11,000 votes." –Conan O'Brien, invoking fellow orange-haired entertainer Donald Trump in an awards campaign tweet.

Second runner up: "To go straight to streaming is like straight to video days." –Director Luca Guadagnino, at a film festival, adding, "I don't want to be rude to the people at Netflix."

A little more on the abortion issue…
Did you hear about this meeting? Yesterday morning, a few dozen women in Hollywood and other industries jumped on Zoom to strategize how to respond to the repeal of Roe v. Wade. The gathering, which was quickly assembled amid the widespread outrage by producer and activist Katie McGrath, CAA's Maha Dakhil, consultant Ngoc Nguyen, and Rebecca Goldman and Catherine St-Laurent of the philanthropy consultancy Acora Partners, began with the reading of an Amanda Gorman poem. Gloria Steinem joined the group, vowing a swift and aggressive response to the rollback of reproductive rights. And the women, which included stars like Natalie Portman, Amy Schumer, Debra Messing, and Ashley Judd, as well as executives like attorney Nina Shaw, Universal Music Publishing Group C.E.O. Jody Gerson, longtime Glamour editor Cindi Leive, and many others, were provided detailed explanations from doctors and lawyers about the state of play post-Dobbs v. Jackson Women's Health Organization. And, more importantly, what this group of powerful women can do to help now.

It'll be interesting to see how the entertainment industry responds here. This feels like the beginning of something major. The anger among people I've talked to this weekend seems more searing than even at the height of #MeToo and Trump. The next fronts—facilitating travel for women in red states, litigating the issue of whether FDA-approved abortion pills can be distributed in states that have outlawed the procedure, and protecting against further erosion of civil rights—seem like they are now front-and-center for the industry's donor and activist class. The women on the Zoom were urged to channel their anger into donations to the National Network of Abortion Funds, as soon as possible.

Still, beyond a strong statement by the Writers Guild board, we haven't yet seen many calls for Hollywood boycotts of states that ban abortion. I know there's mixed feelings around town about that tactic, which would largely punish rank-and-file production workers in states like Georgia and Florida if their leaders take action, as expected. But how else can an industry better express its values and create real consequences than through economic sanctions like pulling lucrative productions? We'll see.

After about 90 minutes, the informal women's group vowed to meet weekly for the foreseeable future. Given the names involved, I'm betting we'll see some actions pretty soon.
ADVERTISEMENT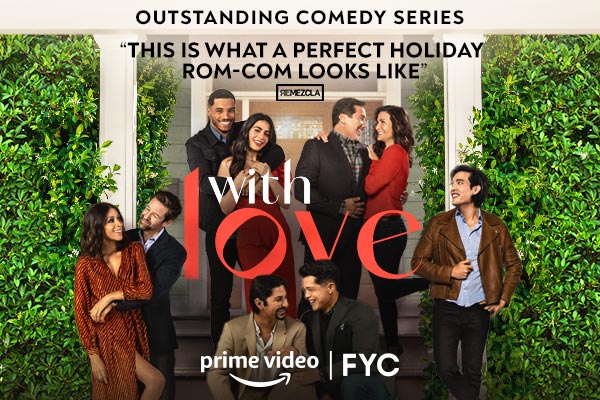 Prime Video presents WITH LOVE from Writer / Executive Producer Gloria Calderón Kellett. The Emmy® eligible comedy series is centered around siblings Lily and Jorge Diaz and their family, tracking their stories over the course of a year through the framework of the most heightened days of the year—the holidays. The Diaz's weave in and out of the lives of seemingly unrelated people as they search for love. "This is what a perfect holiday rom-com looks like" raves Remezcla.

For your consideration in all categories including Outstanding Comedy Series. WITH LOVE is streaming now on Prime Video.
A Notorious Producer Turned… Mineral Water Mogul?
Early readers of What I'm Hearing might recall that one of my first private emails last May concerned David Bergstein. The beleaguered film producer had been released early from prison due to Covid and was "lurking around L.A." Now I've got a more detailed update, and it's kinda perfect.

If you're not familiar, in the 2000s, Bergstein leveraged a friendship with L.A. construction magnate Ron Tutor into ThinkFilm and Capitol Films, which followed a spectacular indie-film trajectory from Cannes yacht parties and red carpets to forced bankruptcy and nasty litigation. In the process, several big-talent films—including Tony Kaye's Black Water Transit and David O. Russell's Nailed—were never released as intended, and staffers were stiffed on pay. It was a mess.

But Bergstein didn't go to federal prison for his film finance shenanigans. After fighting for years with his partners, and unsuccessfully suing The Hollywood Reporter over our coverage of his travails (fun fact: his lawyer, Alex Weingarten, is now sliming around the L.A. courthouse representing Britney Spears' father), Bergstein was arrested in 2016 and charged with swindling investors in a fund called Weston Capital Asset Management. A New York jury convicted, the judge gave him eight years to "send a message," and Bergstein was banished to a low-security facility in Taft, California—until Covid led to the release of at-risk prisoners to home confinement.

So what's Bergstein up to now? He and his wife, Sarah Bergstein, are quietly reinventing themselves as water moguls. She's the C.E.O. of BLK, which you might remember as a hot brand in the early 2010s due to its supposedly nutritious minerals that turn the water black. BLK popped up in awards season gift bags and at Soul Cycle classes, and it played a starring role in litigation involving Real Housewives. While BLK is no longer as trendy, it's still on the shelves at Whole Foods and Erewhon, and in a recent press release, the company called its product "the nation's leading premium functional water infused with fulvic minerals."

While Sarah is C.E.O., David is said to be very much involved in the business, and he recently described himself to one source of mine as "an owner." He's also a physical presence in the company's small office on Agoura Road in Calabasas, according to this source. That's not far from the home in Hidden Hills where, last May, his lawyer told me he was living. That may mean Bergstein's home confinement has concluded—or he's flouting it. (A P.R. rep for BLK did not respond to my query.)

What I'm Hearing is not a space for in-depth coverage of premium beverages with dubious health claims, but the unregulated supplement business seems exactly right for Bergstein. If you Google "fulvic minerals," you'll find sites like WebMD that say there is "no good scientific evidence" for their medicinal use. Given Bergstein's criminal background, BLK might be a company for an enterprising investigative journalist to look into.
Netflix "Business as Usual" Means What, Exactly?
The question at Netflix in the wake of the 300-person layoff on Thursday: What's "normal" now? Co-C.E.O.s Reed Hastings and Ted Sarandos emailed staff to say they plan "to return to a more normal course of business going forward." But the company stock is down 70 percent and it is scrambling to figure out how to sell advertising quickly, so… Reed and Ted promised that "over the next 18 months, our employee base is planned to grow by 1.5K to 11.5K," which some insiders believe will be marketing staff, international, and whatever is needed for ads.

Netflix also followed up on my Thursday item noting the company had 11,300 employees on Dec. 31, which seemed like a lot more than the 10,000 or so cited in the layoff announcement. Netflix says 11,300 was accurate but included those who worked in its animation and DVD-by-mail units. (Yes, that still exists.) By contrast, the 3 percent layoff hit full-time streaming employees. Including those other divisions, Netflix says it is still within striking distance of that 11,300 number, not down more than the 3 percent it cut. We'll see when the company reveals its annual headcount at the end of the year.
Nice of Warner Bros. and Paramount to let Elvis and Top Gun: Maverick "tie" at $30.5 million this weekend (at least until tomorrow's actuals). They're intertwined success stories, actually. Elvis won over a lot of those reluctant older moviegoers that saw the trailer before TG:M. [Forbes]

The scary news is the 65 percent second weekend drop for Lightyear, worst ever for Pixar. It's enough to wonder whether Disney's Kareem Daniel will realize that dropping Pixar movies on Disney+ for 2 years did enormous damage to the brand. Or maybe he'll just permanently kick these movies to the D+ curb. [Forbes]

Spotify's pricey quest to dominate podcasting hasn't won over Wall Street, and signing up overcommitted non-audio talent like the Obamas or Ava DuVernay or Harry and Meghan probably isn't the way to do it. [Bloomberg]

The NFL's Sunday Ticket rights auction (Apple? Disney? Amazon?) is dragging on so long that we're gonna start seeing speculation stories about its next deal. [CNBC]

Disney has patented "robot Sherpas" that will carry your stuff around the parks, enable you to buy more stuff at the parks, and eventually enslave us all at the parks. [DotLA]

Related: I discussed how Disney is extracting so much more money from Orlando and Anaheim with Carlye Wisel on my pod this week. [The Town]

More Disney: the secret "cabal" that ran the city of Anaheim did some hilariously dumb things that caught the ear of the F.B.I. [LA Times]

This Paul Haggis arrest situation is bizarre. I know there are some who think Scientology, which considers him Public Enemy No. 1, may have set him up again, especially since I revealed last month that he was behind a new Italian film festival. But that seems like a stretch, even for Scientology. [THR]

Looks like Netflix staffers want Ted Sarandos to take the blame for Mike Myers' disastrous The Pentaverate. [The Information] Bonus: I talked with Kim Masters about the "Ted Tax" and how the Great Netflix Correction might change things. [The Business]

I'll probably write about the Ezra Miller situation at some point, but it's shocking Warner Bros. hasn't shut him down with a full-time handler/enforcer until The Flash comes out next June. [Rolling Stone]

Cue the Drudge siren: Nancy Meyers redid her house. Architectural Digest has the photos (yes, the kitchen looks fantastic) and sentences like this: "The poolhouse banquette cushions are of a Perennials fabric." [AD]
ICM Partners C.E.O. Chris Silbermann generated some serious side-eye glances as he popped into an agency inclusion event on Thursday at the London West Hollywood. As I reported a couple weeks ago, the ICM rank-and-file aren't thrilled with how the acquisition by CAA is going down, and the agencies will learn this week whether the U.S. government will bless the deal. In advance of the expected approval, CAA has been informing more of the conquered ICM agents of who will be welcomed into the Death Star and who won't.

Unsurprisingly, the ICM books, sports (mostly soccer) and media rights groups are going over relatively unscathed. And CAA is taking a lot of the talent agents—well, a lot of those remaining after many bailed during the eight months it took this deal to (almost) close. Branding, unscripted TV (including its well-connected leader, Michael Kagan), and the independent and international film group (with its head, Jessica Lacy) are mostly not invited. And the music department is being shaved down to about a half-dozen agents, I'm told. There are gonna be a lot of new managers on the market very soon.
ADVERTISEMENT

My Thursday look at the agitation heading into Hollywood's next labor negotiations generated some choice words about the guilds themselves. A sampling:
"Man, the union negotiations are going to be depressing. They've been sooooo far behind what's happening in the business." –An executive
"How can you write about the studios screwing talent without explaining the biggest problem: The unions! The WGA leadership (especially David Young) picks the wrong fights, the DGA bends over for the studios, and SAG-AFTRA is a mess. It's no wonder they settle for tiny pay bumps when the entire economics of the business are changing." –A crew member
"Hopefully now Trotskyite David Young is smart enough to see Bryan Lourd/Ari Emanuel as allies rather than adversaries. Time to go to the mattresses on this backend issue." –Another executive
"You're right: scorched earth is the only way these companies will listen. We have power in numbers, and everything should be on the table." –A writer
"I'm also convinced that the buyout system where producers are paid a premium and any overages come out of that is the reason that Netflix/streaming content is second tier. Streamers have managed to align financial incentives to the studio and their paycheck and away from the creative. Why fight for reshoots when all it does is come out of your premium?" –A manager-producer
Have a great week,
Matt
Got a question, comment, complaint, or song of the summer? Email me at Matt@puck.news or call/text me at 310-804-3198.
FOUR STORIES WE'RE TALKING ABOUT
Crypto Civil War
Notes on Bitcoin's true believers, BuzzFeed's self-immolation, Buffett's $19 million meal, and more.
WILLIAM D. COHAN

Desantis-itis
Trump has DeSantis and his expanding $124 million war chest on the brain.
TARA PALMERI

Alito's Pandora's Box
Ioffe, Gardner, and Palmeri unpack the Roe bombshell: how we got here and what comes next.
PETER HAMBY

The Long Road to Moscow
Conscientious objectors who initially fled Russia are wending their way back home.
JULIA IOFFE
You received this message because you signed up to receive emails from Puck

Was this email forwarded to you?

Sign up for Puck here

Interested in exploring our newsletter offerings?

Manage your preferences

Puck is published by Heat Media LLC

64 Bank Street

New York, NY 10014

For support, just reply to this e-mail

For brand partnerships, email ads@puck.news