Welcome back and happy Rosh Hashanah. I'm coming at you from 30,000 feet as I return from A+E Networks' HistoryTalks event in Washington D.C. Congrats to A+E president Paul Buccieri and team; the Elton John concert with the Bidens at the White House got most of the headlines, but the speaker lineup—from the Clooneys to the Williamses and two U.S. presidents—was a huge brand flex for History.
Discussed in this issue: Bryan Lourd, Oprah Winfrey, Richard Weitz, Zack Van Amburg, Todd Boehly, Spike Lee, Lorne Michaels, Esther Newberg, and Scientology's billion-year contract.
But first…
Who Won the Week: The Amazon/Apple sports groups (tie)
Sports have crossed a big hurdle on streaming: Amazon lured 13 million people to an NFL game only available on Prime Video outside local markets. And Apple's Friday MLB games lucked out with the Yankees' Aaron Judge home run record chase and Albert Pujols hitting No. 700 in the later game.

Runner up: James Cameron, whose 13-year-old Avatar re-release opened with $30 million globally (20 percent from IMAX), allowing Disney executives to breathe a little easier in the run-up to December's sequel.

A little news to start…
Oprah and Apple Are Splitting Up
Oprah Winfrey has been busy the past couple weeks promoting Sidney, the very good tribute documentary about Sidney Poitier, which she produced for AppleTV+. But behind the scenes, I'm told, Oprah's relationship with Apple is changing. That big multi-year deal she announced in 2018 is ending, and Apple isn't renewing. Apple confirmed the split to me but declined to comment, as did Winfrey's rep.

The writing's been on the wall for this one. If I asked you to name Oprah's biggest moments over the past few years, you'd probably say the Harry and Meghan interview or the Adele special, both of which aired on CBS. She's done projects for Netflix and Smithsonian Channel, her popular book club is on OprahDaily.com and Apple Books, and she's got all of those OWN shows.

That's the benefit of a non-exclusive deal; Oprah could do things like The Oprah Conversations and The Me You Can't See, the mental health special, for AppleTV+ while also moonlighting on different outlets that best matched the projects. The royals special became an event on CBS, drawing 17.1 million viewers for its initial airing. AppleTV+ does not release viewership numbers, but it is believed to have less than 40 million subscribers, so it's safe to say Harry and Meghan would have generated much smaller numbers there.

AppleTV+ programmers Zack Van Amburg and Jamie Erlicht probably would've loved the royals, and I've heard rumblings that they are disappointed with Oprah's output for the streamer. But that's the deal they made. And Apple at least got a perception boost out of signing Oprah back in 2018, when Netflix and Amazon both wanted her. She was key in vouching for the nascent AppleTV+ at that weird celebrity cattle call in Cupertino back in March 2019, months before the service launched. "They're in a billion pockets, y'all. A billion pockets," she said, instantly explaining why so many top artists would sign on to Apple sight unseen. That, and the fat checks Apple was writing. Those days of very expensive press releases are over; now it makes more sense for AppleTV+ to work with Oprah on a project-by-project basis, which I'm told will happen.
"He'll tell you to go to Hell so nicely that you'll ask for directions."
–Michael Burns, Lionsgate vice chairman, explaining to CNBC why CAA's Bryan Lourd is so effective.

A little more on this topic in an agency check-in…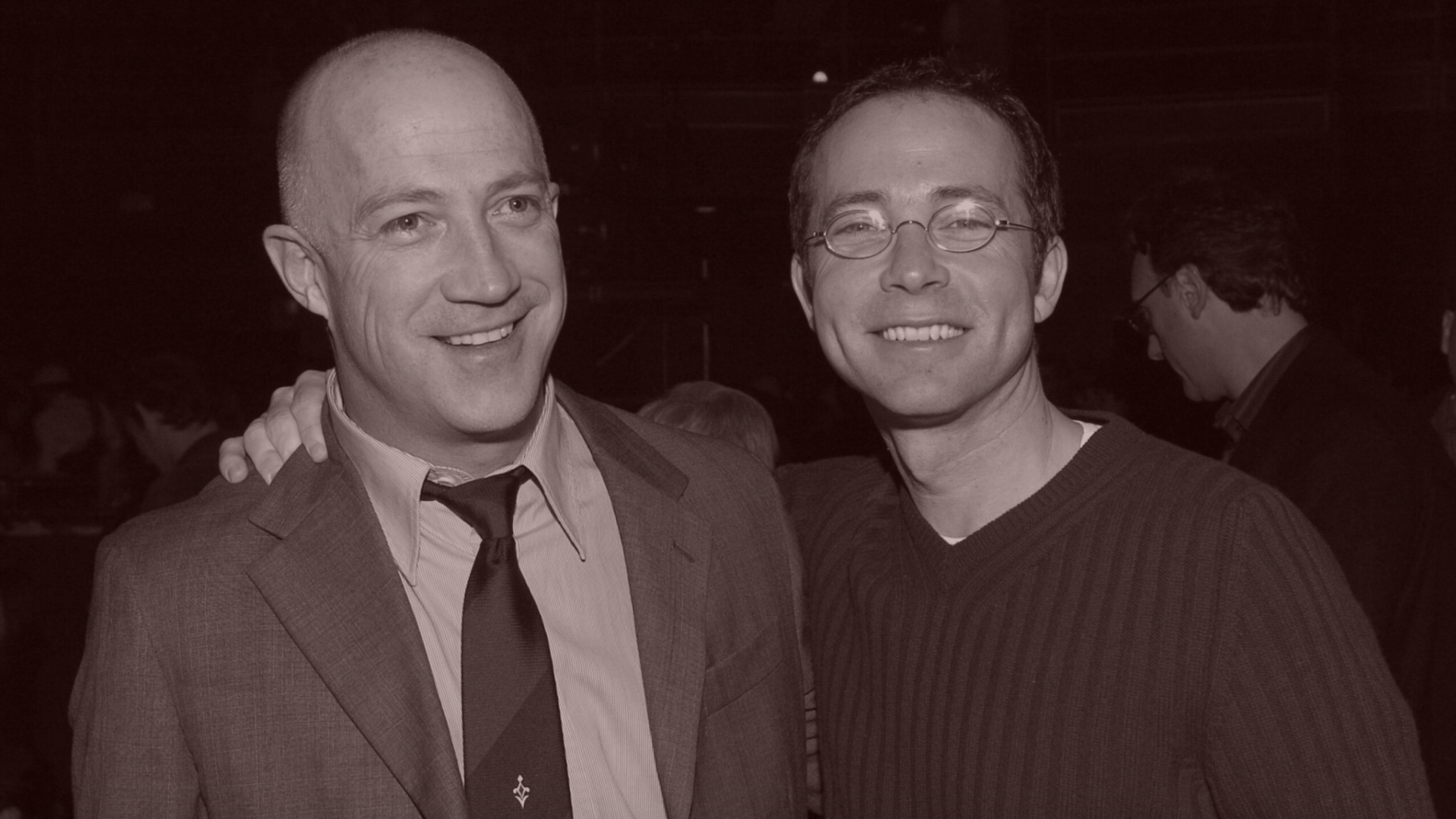 The Talent Agency Hunger Games
While CAA's Bryan Lourd is embracing his role as King of Hollywood after absorbing ICM, and WME is installing new leaders, the pressures of a changing industry have forced the sharks to audition for their own jobs.
The fiscal year ends on Friday, which means it'll be bonus season at the Hollywood talent agencies. Get excited! CAA typically goes first among the majors, in October or early November, doling out the chum of the year to its sharks. The CAA leaders—Bryan Lourd, Richard Lovett, and Kevin Huvane—have been telling people it's been a record year, though I've never met an agent who was totally satisfied with their bonus. And this year there's an added wrinkle: All those ICM Partners people that came over in the acquisition—many of them on one-year contracts that replaced a big chunk of their ICM salaries with discretionary bonuses—are about to find out how much their new business daddies love them.

CAA's $750 million acquisition of ICM only closed in June, thanks to that lengthy government review, so most of the bonus calculations for those agents will be off pre-CAA deals. But remember, it's discretionary, taking into account not just the value of an agent's book of business but their perceived value to the company. And it's pretty clear from my check-in chats with about 20 people at CAA, as well as WME and the other agencies over the past couple weeks, that in this time of crazy change throughout the representation industry, those ICM hires are extra-nervous. They should be.

If CAA wants to eventually go public with bigger margins, it needs to filter these ICM people, keep the clients who matter, and get rid of the agents who don't. At ICM, many agents have clients who straddle that threshold of mattering, and many were overpaid because the agency was always so concerned about losing people. Now, some of those same agents are making less in salary and are essentially on a one-year audition for their own jobs. Who will survive? With their bonuses (or lack thereof), those agents are about to get a big data point. (CAA declined to comment, and the usual disclosures here: CAA's majority owner is TPG, which is an investor in Puck; WME represents Puck.)

After shedding dozens of agents—APA alone took 11 from ICM— the overall CAA-ICM integration has been chugging along over the summer, with cocktail receptions, dinners, and, eventually, an office reshuffle that will put the ICM people (some of whom are still back in the old office) next to their colleagues with similar jobs. How it's going seems to depend on which department you're talking about. Talent, with all those new agents, seems fine—I heard praise for the company culture from several new employees—although there are said to be a few rolled eyes when an ICM person talks up his guy on a Netflix show as if he's Tom Cruise. "Intimidating" is how a couple ICM talent reps described the CAA meetings.

CAA's scripted television group has ballooned to about 60 agents, which has changed the dynamic. But Ted Chervin, ICM's No. 2, is said to be a regular and helpful presence in meetings. (Surprise: he likes to talk about his star client, Ted Lasso co-creator Bill Lawrence.) Meanwhile, Chris Silbermann, the former ICM C.E.O., is not. I still think Silbermann, who is fresh off a massive sale for client Vince Gilligan to make two seasons of a Rhea Seehorn show for AppleTV+ and Sony TV, will stay at CAA well into next year. But others believe he'll be out at the end of this year, perhaps for a consulting gig related to the company. (Silbermann didn't return my text asking to chat.)

There's still a lot of animosity toward Chris among the ICM people who both did and didn't make the CAA move. Many think he sold out the company. But Crestview, ICM's backer, basically told him to find new financing, and when he couldn't, the warm embrace of Lourd & Co. seemed like a great option. And Crestview was quick to note that it had doubled its money on ICM, so this wasn't just Silbermann's decision.

Speaking of Lourd, he seems to be embracing the King of Hollywood thing, right? He's been signing like crazy, and a cattle call of C.E.O.'s lined up to kiss the ring in a CNBC profile that posted today (no doubt aided by CAA's P.R. department). It's one of those stories where the subject "declines to participate" yet all his powerful friends are quoted (all men, incidentally) and there are flattering details from major deals that would never be disclosed by the parties unless, shocker, Lourd is actually participating. Whatever, it's a good story for him.

Back to the ICM integration: the one area of tension so far seems to be the book publishing division, one of ICM's strong points. As I revealed Thursday, that leadership team will now be ICM's Sloan Harris and Jennifer Joel, and CAA's Michelle Weiner, with former ICM co-head Esther Newberg segueing back to full-time agenting. Newberg is a legend in New York publishing, so this move has not gone over well with the ICM folks. Some say it's the beginning of the full CAA makeover, and suspect that—similar to Endeavor's merger with William Morris in 2009—CAA people will soon be dominant in all the departments, even the few where ICM shines. An area to watch is soccer, where CAA (Base Soccer) and ICM (Stellar Group) both made big acquisitions of rival agencies before the merger. Now they're all under one roof, and, according to the Times, it's reshaping the landscape there.
CAA isn't the only agency in shake-up mode, of course. UTA partners and staff all got big checks a few weeks ago, thanks to that Swedish private equity firm, EQT Partners, which bought about a third of the company. And then, a few weeks ago, Endeavor replaced Lloyd Braun, the veteran TV executive, who was brought in as a steady hand to run WME as its parent prepared to go public, with new co-chairmen, Christian Muirhead and Richard Weitz. They're both homegrown—Weitz was part of the original Endeavor TV department, and Muirhead came to WME as Jim Wiatt's P.R. guy in the William Morris merger, only to become Ari Emanuel's mouthpiece and 5 a.m. sounding board for the past 13 years.

Some in agency land have expressed surprise at the coronation. Muirhead, 43, was a publicist used to dealing not with asshole clients but with asshole journalists like me. And Weitz, 53—while a veteran agent, with Tina Fey, Ricky Gervais and L.L. Cool J among clients—was known not as a company manager but rather for his big deals and his "Quarantunes" virtual concerts during the pandemic, which raised a crazy-sounding $37 million for charities. (And before that, his out-every-night Instagram pics, which have unfortunately stopped lately.) Now these guys are essentially on the same level as the Lourd-Lovett-Huvane trio, all much more experienced, and the UTA guys, Jeremy Zimmer, David Kramer, and Jay Sures—albeit without ultimate control of the company, and with oversight from Endeavor president Mark Shapiro.

But as the new WME leaders make the rounds for meetings—they've recently been in L.A., New York, and in Aspen at last weekend's Endeavor business development retreat—those who have met with them say they're direct and unapologetically no-bullshit: change is coming, they are promising, and the pandemic era of lax oversight is over. Muirhead has worked across different parts of the company, so his goal is to leverage its full assets to take advantage of the scale. Weitz knows the business of talent agencies looks very little like it did 10 years ago, with influencers often out-earning movie stars; meanwhile, branding, Web3, and podcasting divisions, and even Endeavor's fashion representation business, are now all part of WME. Tons of opportunity, but tons of risk and competition.

It's telling that I spotted Lourd in D.C. this weekend with client George Clooney, who was speaking with wife Amal at the HistoryTalks event. Emanuel, by contrast, was in Aspen with Elon, Sergey, Arianna Huffington and more at The Weekend, his version of Allen & Co.'s Sun Valley mogul camp. Ari has delegated his agency, and is grooming for the future. The CAA guys are consolidating and solidifying their power after nearly three decades in charge. Just the new normal of the agency business.
After all that, Olivia Wilde's Don't Worry Darling opened to $19.2 million domestic, about on par with the early tracking before the scandal erupted. But the B- Cinemascore and bad reviews hurt it from Friday through Sunday, meaning this one could sink fast. [Forbes]

Sundance, bastion of free speech and emerging voices, sends a clear message to documentarians by disavowing Jihad Rehab: Don't make a film unless you are the same race or ethnicity of your subjects. [NYT]

Ethan Strauss thinks CAA played a role in ESPN's downplaying of the inappropriate relationship claims against suspended Celtics coach Ime Udoka. [House of Strauss]

Netflix's top accountant bailed after just three months on the job. It was a "personal decision," says Netflix, or maybe he was just too upset over those mean jokes at the Emmys. [THR]

Related: Netflix is licensing some comedy specials for just two years, rather than buying them outright. If this is a canary in the coal mine and Netflix is shifting back to the licensing model it employed in its early days with House of Cards and others, that could be huge for studios and producers longing for ownership. [WSJ]

Lorne Michaels, 77, makes it clear in a Times Q&A that they're gonna have to drag him out of Studio 8H with a llama, some showgirls, and Abraham Lincoln: "I have no plans to retire." [NYT]

Peter Kafka updated his helpful media market cap chart to include the tech companies that make everyone feel tiny and insignificant. What are we even doing here? [Recode]

Mike Rinder, the Scientology mouthpiece turned whistleblower (and Leah Remini sidekick), wrote a new book, A Billion Years, whose first excerpt delves into the group's power over Tom Cruise and John Travolta. [Daily Beast]
My columns this week about the Oscars' plan to return to relevance and the Golden Globes risky bet on themselves brought out the awards season lovers and haters…
"I vote every year because I want to support great films, but I haven't been able to watch the [Oscars] show in years. It's just so embarrassing how we lost our ability to entertain. Nobody wants to hear the political rants from stars—and I agree with most of them." –A screenwriter
"Great column, but you're wrong. This Academy is incapable of saving itself from irrelevance. The Oscars will be the Tonys in five years." –A producer
"[H.F.P.A. interim C.E.O.] Todd Boehly thinks he can get a big streaming deal after this year's show on NBC, but what he's really done is give the anti-Globes people a big opportunity: Sabotage this show and no other outlet will want to take that risk." –A producer
"Boehly may have swooped in like a white knight in the eyes of some with a vested interest in the continued existence of the Globes, but he only cares about squeezing every last dollar out of his investment (another reason he advised against a lengthy and drawn-out legal situation). Even with the $60 million target completely out of range, he'll hunt for more upfront money as part of a simulcast deal with a linear network and its streaming sibling while gutting it behind the scenes. He's a shark in a loose fitting suit." –An analyst
"Your ideas for covering [Oscar] nominees akin to something like the playoffs is great— although I'm not sure if they'll ever be able to get the voting window pushed up before the week of the show. I always thought it would make more sense for ABC to do some kind of extension on streaming, like a ManningCast, that could help contextualize the show for people not in LA/NY. Help them understand what a win like Parasite or CODA means, or the historical significance of Frances McDormand winning a third-best actress trophy. Maybe some kind of on-demand additional content on Hulu or Disney+ for those who want to nerd out." –An executive
"What's with your obsession with awards shows? The world has moved on, you and Hollywood need to get the memo." –A "normal person" (self-described)
I'm gonna try to end some Sunday emails with a roundup of short, lighter items that I haven't seen elsewhere, like insider events or milestones. Send quick tips/ideas to matt@puck.news…
Sherry Lansing hosted a packed fundraiser for California Lieutenant Governor Eleni Kounalakis at her and Billy Friedkin's Bel-Air home … BET Studios' Aisha Summers-Burke, producer Layne Eskridge, manager Kevin Parker, and wealth advisor Rob Rumley hosted the first Howard/Morehouse entertainment and finance alumni cocktail party at NYC's The Cabin in conjunction with the HBCU Classic football game, and Spike Lee showed up … UTA's Jay Sures volunteered his Brentwood backyard for client Steve Levitan's wedding to Kristina Maria McElligott … Former Paramount and STX marketer Patti Rockenwagner, along with her chef husband Hans, and Josiah Cirtin, have opened Dear Jane's, a seafood offshoot of their fantastic steakhouse Dear John's, in the Marina. The opening night 70s-themed party drew Jodie Foster, Sharon Stone (who asked me if I smoke weed), L.A. Times editor Kevin Merida, and Jamie Lee Curtis, who voices the restaurant's answering machine … A+E's big Elton John concert at the White House was produced by Ricky Kirshner and Glenn Weiss, who are taking over next year's Oscars. I chatted with Kirshner at the South Lawn reception and told him he's got a low bar for success…
Finally, producer/foodie Jamie Patricof is back with another L.A. restaurant tip so you won't go to the same four places…
Jamie's Pick: Capital Seafood Beverly Hills
50 N. La Cienega Blvd.
Close to: Smack dab in the middle of everything, just don't mistake it for The Stinking Rose, as Capital joins Matsuhisa as the only acceptable choices along "Restaurant Row."
The pitch: L.A. has some of the best Chinese food in the world, yet it is severely lacking in dim sum—unless you drive to the San Gabriel Valley. But this Westside branch of Capital is the exception.
Business or pleasure: Dim sum usually doesn't scream business lunch—the lines, the carts, the people yelling in Chinese. For better or worse, Capital has none of that. They take reservations, you order off a menu, they even have a full bar for a drinks meeting (although I have never done that). Invite a client, co-worker, spouse, or friend.
Best dish: A dim sum spot is made or broken by its har gow (steamed shrimp dumpling), and this one passes the test and then some. I recommend the shrimp and chives dumplings, shrimp and pork shumai, pork soup dumplings, shrimp rice noodles, pea leaves with garlic, and noodles or fried rice.
To get on Jamie's food email list, click here.
Have a great week,
Matt

Got a question, comment, complaint, or your own secret dim sum spot? Email me at Matt@puck.news or call/text me at 310-804-3198.
FOUR STORIES WE'RE TALKING ABOUT
WaPo Withdrawals
Will the Beltway Bible ever catch up to the Gray Lady?
DYLAN BYERS

Crypto Love Story
How The Mooch turned a Caribbean getaway into a multi-million-dollar investment.
WILLIAM D. COHAN
You received this message because you signed up to receive emails from Puck

Was this email forwarded to you?

Sign up for Puck here

Interested in exploring our newsletter offerings?

Manage your preferences

Puck is published by Heat Media LLC

227 W 17th St

New York, NY 10011

For support, just reply to this e-mail

For brand partnerships, email ads@puck.news