Happy Father's Day and Juneteenth, a little earlier than usual. Today I've got one of my periodic back-and-forths with William D. Cohan, our financial writer and a former investment banker (sign up for his excellent newsletter here, it's free to Puck members), plus a column by producer and Puck contributor David Friendly on the industry's "ghosting" problem.
Discussed in this issue: Bob Chapek, Stephen Curry, Dan Loeb, Jeff Shell, Dana Walden, Shari Redstone, Lachlan Murdoch, Ryan Murphy, Chris Silbermann, Bob Iger, Paul Singer, and Sheryl Sandberg's "damage to our society."
But first…
SPONSORED BY AMAZON PRIME VIDEO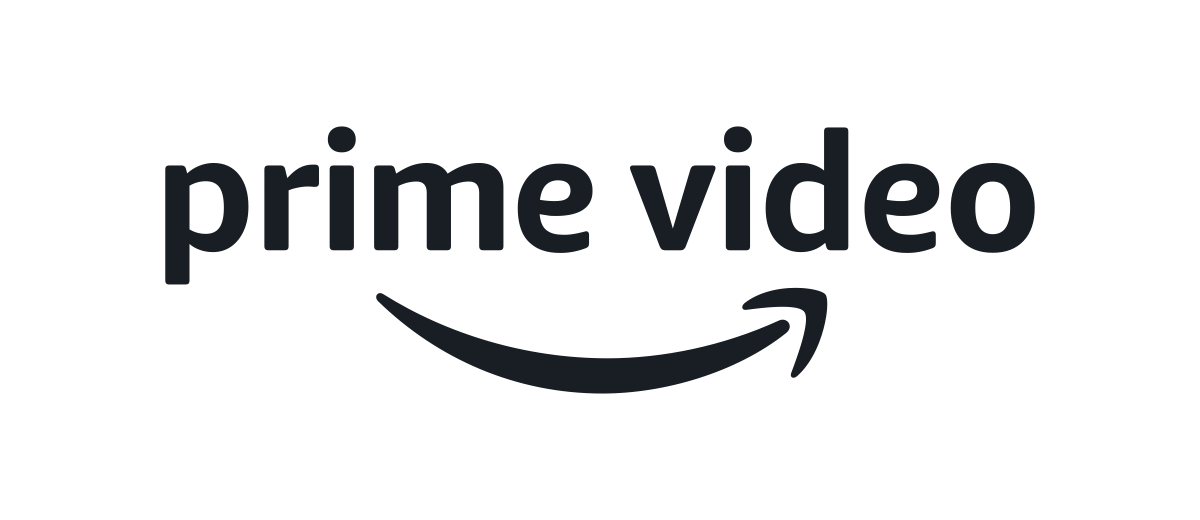 Who Won the Week: Stephen Curry
Curry's MVP performance (and a six-game series) helped the NBA Finals climb to a respectable 12.4 million viewers after a slow start, up from 2020 and 2021 though down from pre-pandemic times. Also, I'm told, Curry is in talks to host the ESPYs on July 20. (ESPN declined to comment.) "The real question is why," one source snarked at me. Why not? Sure, the ESPYs have seen better days, and a televised contest honoring winners of televised contests has never really made sense. But LeBron and Peyton did it, and Curry, like those guys, would love his Unanimous Media to be taken more seriously in Hollywood (that's Holey Moley producer Steph Curry to you). Regardless, it's a get for ESPN and ABC.

Runner up: Robert Smigel, aka Triumph the Insult Comic Dog, for getting detained with staff at the U.S. Capitol on assignment for Stephen Colbert. (This smells like a P.R. stunt but CBS swears it isn't.)
"[It's] definitely weaker than it was last week, last month, last year."
–Jeff Shell, the NBC Universal C.E.O., admitting that TV's so-called "scatter" ad market is suffering, foretelling the impact of the probable recession.

Runner up: "It's a wild twist when Hollywood has been willing to grovel to China… but when it comes to their culture agenda, apparently now they've suddenly discovered, 'Alright, give up the money because lesbian toys are more important.'"
–Ted Cruz, lamenting the kiss between two women (not toys) in Disney's Lightyear, days before the film drastically underperformed at the box office.

A little more on this…
What happened with Lightyear? I took the over on the $75 million tracking, and it came in at just $51 million, more in line with lesser Pixar originals and not a Toy Story spinoff. Yikes. I polled a few distribution experts, and nobody thinks the same-sex kiss was a meaningful deterrent (sorry, Ted), but it certainly didn't help. The bigger problems were a) The movie isn't thematically connected to Toy Story; b) marketing didn't properly explain the tricky conceit; and c) Disney's streaming strategy has devalued Pixar by dumping its past three movies on Disney+. The Quorum's David Herrin, who does the WIH movie polling chart, has a couple other explanations:

1. We don't fully understand the post-pandemic box office: We have a pretty good read on superhero and tentpole movies in this era, but it doesn't mean the same will be true for family films. It could be that at this moment there is a $70 million ceiling (like Sonic 2). Three animated films are opening in July. If Minions—likely the strongest of the three—performs in line with Lightyear, then we'll know that the family audience hasn't fully returned to theaters.

2. The reviews weren't there: Lightyear ranks No. 21 among Pixar films. Those at the bottom of this list are among Pixar's softest performers.

3. The market is becoming more saturated: As I wrote a few weeks ago, big films haven't had much competition. Now they do. Perhaps we need to revise our assumptions.

Now for my conversation with Bill Cohan…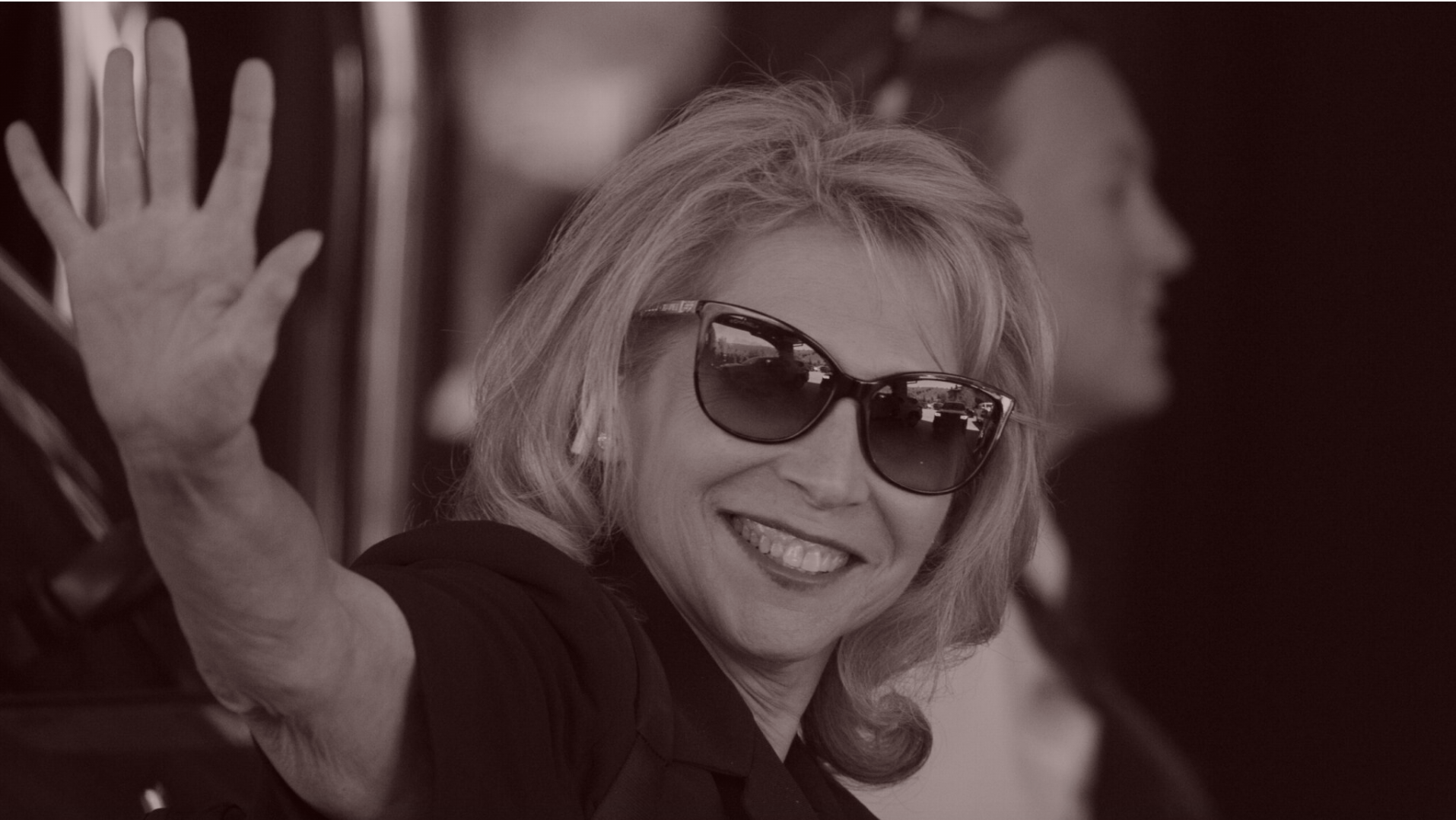 Bob & Shari's Sun Valley Winter
The inside conversation in Hollywood and Wall Street about Chapek's future at Disney and Redstone's M&A itch at Paramount amid a looming recession… with William D. Cohan.
Matthew Belloni: So Bill, we gotta start with Disney. The board is set to meet before the end of the month, and I'm told they will discuss the fate of C.E.O. Bob Chapek, whose contract is set to expire in February. Susan Arnold, the board chair, put out an odd statement last week backing Chapek when he abruptly fired Peter Rice, his top TV executive. You know board politics better than I do: Does this mean Chapek likely gets renewed?

William D. Cohan: Hard to imagine Chapek doesn't get renewed, despite the recent turmoil at Disney and the fact that its stock is down 40 percent in 2022. Wall Street still seems to be supporting him, at least the research community is. According to the Journal, of the 30 research analysts that cover Disney, 20, or two-thirds, have a "buy" rating on the stock. There don't appear to be any analysts who have a "sell" rating. Disney is trading around $95 a share, and while that's down from nearly $200 in March 2021, the consensus price target appears to be around $145 a share, or upside of around 50 percent. So the Street is hanging in there for Chapek, at least at the moment.

Belloni: At the moment. A source close to the board told me this week that it is acutely aware of the bad optics around Chapek, and Florida is a disaster with long-term repercussions. Plus, as we know, even if he's renewed, the board can always sack him at any time if a better option comes along.

Cohan: Look, he's only been in the seat for a little over two years, and it's been a rough two years for lots of companies across a variety of industries. I would be shocked if the Disney board pulled the plug now, as tempting as it may be. That would immediately call into question the judgment of both the board and of his revered predecessor, Bob Iger, since both endorsed Chapek. Iger was C.E.O. for 15 years, and there were one or two rough patches along the way for him. But no one pulled the plug. Jeff Immelt, Jack Welch's successor at GE, was in the seat for 17 years before the board decided enough was enough. Boards of august companies like Disney rarely act capriciously unless fraud or serious errors in judgment are involved. A falling stock price amid a market meltdown is not enough to get the board to remove him. So Chapek is safe for now. Don't you agree?

Belloni: Yes, I think he will be renewed, mostly because there doesn't seem to be a great alternative besides Iger coming back. But given where the Disney stock is, and some of the blowups of Chapek's tenure, why haven't we seen an activist investor emerge demanding changes?

Cohan: For all we know, there could be an activist targeting Disney right now and accumulating a meaningful stake. The days are over when some companies are deemed "too big" for that. We saw a few years ago how Elliott Management went after AT&T and probably was at least partly responsible for the spin-off of WarnerMedia into what is now Warner Bros. Discovery, although AT&T executives denied it. And there certainly would be a lot to focus on at Disney, which could use some more pruning and focus.

Belloni: Like what, in your view? Spin-off ESPN? We know from our colleague Dylan Byers' reporting that Chapek has discussed it.
Cohan: What is ESPN doing for Disney? What is ABC doing for Disney? I am sure there are plenty of other value-unlocking opportunities that are ripe for the picking, or at least for discussion. If I were, say, Dan Loeb, at Third Point, or Paul Singer, at Elliott, I might be taking a serious look at Disney right now. It could be a fun and profitable investment. It could also be the catalyst that gets the Disney board to remove Chapek, although I note that somehow John Stankey survived the Elliott onslaught at AT&T, even though his removal was part of the hedge fund's original recommendation.

Belloni: Chapek is headed to Sun Valley next month, along with the usual suspects. Elon Musk, your favorite, is on the guest list. I imagine one topic will be on everyone's mind: recession. The thinking in entertainment has always been that Hollywood is somewhat insulated from economic downturns because people need to be entertained, and movies and TV are relatively cheap. But the sector has been transformed by the stock run-up of Netflix over the past decade, which everyone chased, and these streaming services are much easier to cancel than cable. I think inflation and a recession will really hurt entertainment companies, and we're looking at an environment where the aggressive growth in streaming that many have predicted is going to be really difficult. Agree or disagree?

Cohan: I think the "Netflix is toast" talk is way overblown. The company's rapid growth may have stalled, so it was probably no longer deserving of a ridiculous multiple of earnings. But its stock is down 70 percent year-to-date; that is sufficient air to come out of that balloon. And look at what you get with Netflix, along with the 70 percent off sale: You get 220 million subscribers paying on average around $11.50 per month for the service, every month. In 2021 that translated into real EBITDA—no accounting gimmicks here—of $18.5 billion. At a current market value of $78 billion, Netflix is trading at a multiple of 4.2x trailing EBITDA. Seems to me this would be a good time for Bill Ackman, at Pershing Square Capital, to go back into Netflix, assuming he's not feeling too burned by his mistimed foray and $400 million loss earlier in the year. So, in sum Matt, I think these entertainment companies are going to be just fine, especially with the ongoing stock market revaluation. One caveat: as much as I like and admire the Zaz, I do worry about Warner Bros. Discovery's $55 billion in debt. That is a huge amount of debt to be lugging around in a more challenging economic environment.

Belloni: You talk to a lot of bankers, they must be freaking about inflation and the likely recession. What's the thinking on how to ride this out?

Cohan: Not to be too overly cynical, but Wall Street bankers care about one thing: the size of their end-of-year bonus. And the 2022 bonuses are going to be a small fraction of what they were in 2021. The investment banking business is down across the board. We're in a historic inflection point, where the Fed is changing its posture from 13 years of nearly free capital to a rapid tightening of the money supply and a rapid increase in the price of cash. We've gone seemingly overnight from a risk free-for-all to an abject fear of risk. The new-issuance equity markets are virtually shut, as are the high-yield markets and the markets for leveraged finance. The private-equity/L.B.O. [leveraged buy-out] party is over, at least temporarily, as buyers and sellers adjust to the new reality of higher interest rates, which means a lower price for sellers who don't cotton to that kind of thing easily.

Belloni: You've been predicting this for years. How scary will it get out there?

Cohan: SPACs? N.F.T.s? Crypto? Forgettaboutit. While this is not investment advice, I would just say that I started my Wall Street career in September 1987, a month before the Dow fell 22.6 percent in one day. There followed a credit crunch from 1989 to 1994, the explosion of the Internet Bubble, the implosion of the markets after 9/11, the financial crisis of 2008. The message, I think, is these kinds of market corrections are healthy in the long run and painful in the short run. As I've written many times, small investors have limited options at times like these to protect themselves against the market downdrafts. They can't buy credit default swaps, like Bill Ackman did (and made a fortune) in February and March 2020, and they can't get access to a hedge fund like Universa Investments that provides insurance at times like these. You can sell out of your stock portfolio but then it'll cost you 30 percent in capital gain tax payments. It's a conundrum for sure. I usually just stay the course. And that's worked every time since 1987.

Belloni: One company not on the Sun Valley invite list is ByteDance, which owns TikTok, probably the most important media company today. As much attention as TikTok gets, I still think its impact on the entire media and entertainment landscape is underappreciated. So that's a pretty big omission!

Cohan: I agree. But maybe the politics of inviting a Chinese company are too dicey for Allen & Co, which relishes its discretion and rarely likes to be the focus of attention, even at its own annual shindig. As I reported a few weeks ago, Allen & Co. is one of three financial firms advising the Twitter board on the Elon deal/fiasco. But whereas Goldman Sachs and JPMorgan Chase are mentioned throughout the Twitter proxy statement, Allen & Co. is mentioned only once, and in passing. What is it doing for Twitter? I'd love to know. And if the firm will answer that question, maybe it would also answer your question about ByteDance, but I wouldn't count on it.

Belloni: We've never talked about Warren Buffett buying a $2.6 billion stake in Paramount Global last month. That's a big stake! You're an official Paramount bear, and you posited that he probably sees an opportunity in M&A, but the more I talk to people in Shari Redstone's world, the more I hear that she's not a seller right now. At least not at the prices she's been offered. Has your thinking on Buffett's stake changed at all? Especially with streaming subscribers now being less important to investors? Maybe Warren is just a big Top Gun fan?

Cohan: I'm less a Paramount bear and more of a severe skeptic of what Shari did to get control of Viacom and CBS and then to merge them into Paramount Global. It was a total failure of good corporate governance and a raw power move to take control of the companies from her ailing father and then to install allies on the board who would ratify her desires. Don't forget, while Redstone controls nearly 80 percent of the voting power of Paramount, she and her family only own about 10 percent of the economics of the company. So she can do whatever she wants—and has—while most of the economic pain that results is experienced by others.

Belloni: And now Warren Buffet and Berkshire.

Cohan: Whatever. That's water under the bridge. I continue to believe, without having discussed this with Warren, that he bought around 10 percent for the same reason he buys stakes in all of the companies he invests in: He thinks it's undervalued. And it probably is. But that value won't be realized fully until the company is sold, in my humble opinion. Shari has to sell to deliver the generational wealth that her children and grandchildren are expecting. And she will sell at some point. What better place for her to go fishing for the right deal than in Sun Valley!
ADVERTISEMENT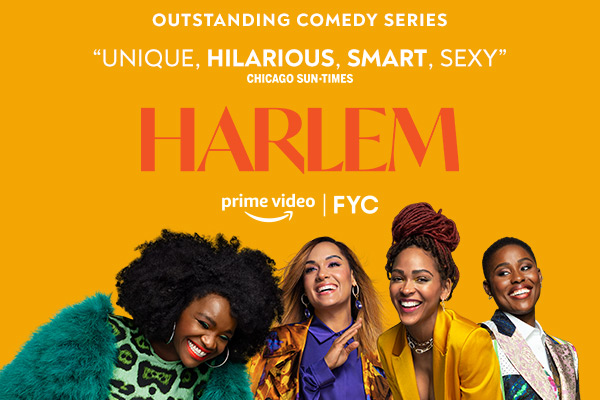 Prime Video presents the Emmy® eligible comedy series, HARLEM. This new comedy from writer Tracy Oliver (Girls Trip) follows a group of stylish and ambitious girlfriends in Harlem NYC: a rising-star professor, a savvy tech entrepreneur, a no-filter singer, and a hopeless romantic fashion designer. Together, they level up into the next phase of their careers, relationships, and big city dreams. "Excellent," raves Chicago Sun-Times, "crackling good performances."

For your consideration in all categories including Outstanding Comedy Series. HARLEM is streaming now on Prime Video.
Netflix's journey from lauded disruptor to embattled incumbent continues with this look at all the things Reed and Ted are doing that they said they'd never do. [CNBC]

Gunnar's Warner Bros. Discovery ax could fall next on HBO Max's unscripted department, says Dylan Byers. [Puck] Bonus: Dylan came on my podcast this week to discuss which anchors might become casualties of Chris Licht's new, less Zucker-y CNN. [The Town]

Have the AMC Apes turned against my pal Adam Aron? Shareholders voted no on Aron's compensation proposal. [Reuters]

No big deal, just Chinese TikTok engineers accessing tons of U.S. user data, according to "leaked audio from more than 80 internal TikTok meetings." Not mentioned: Half those meetings were to discuss how stupid America is for not banning or regulating TikTok. [BuzzFeed]

Vince McMahon knows that WWE fans don't care about his secret $3 million payout to a paralegal with whom he had a sexual relationship. But WWE is public, so the scandal will only increase speculation that the McMahons are ready to sell. [WSJ]

I never understood how Fox News (and the AP) were able to call Arizona so early on Election Night 2020. Thanks to the Jan. 6 hearings and testimony from Fox's now-fired politics editor Chris Stirewalt, we know Fox had polling data that others didn't. [NYT]

Speaking of Fox, Lachlan Murdoch is throwing another $15 million on the bonfire of the MyPillow Guy's ad money paid out to female anchors, this time Melissa Francis over claims of gender inequities. [WaPo]

Fanatics C.E.O. Michael Rubin embarrassed Michael Eisner by stealing the M.L.B. license from Eisner's Topps, then bought Topps off Eisner at a discount. Now he's bringing on Mike Mahan, the former Dick Clark Productions leader, to run its trading cards and collectibles business. [CNBC]

The Caitlin Flanagan evisceration of Sheryl Sandberg is worth taking a break from Hollywood news: "During her 14 years at the company, she's done so much damage to our society that we may never recover." [Atlantic]

Now let's hear from producer and Puck contributor David Friendly, who would very much like you to do what you say you will do…
Hollywood Was Never This Rude
Veteran producer David Friendly considers his recent "ghostings" and the death of basic courtesy amid a post-Covid tidal wave of streaming content that has overwhelmed studios and agencies, and transformed everyone into an asshole…
I first heard the term "ghosted" when my kids started dating. Happily married for 30 years, I don't have to experience that indignity. But, in this business, it's been happening to me more frequently than I would like or expect—and I know I'm not alone.
Recently, I pitched a four-part docuseries on the rise and fall of disco and its impact on dance music. (It did not sell.) At one of my first stops, a premium streamer, a senior executive seemed genuinely interested in my subject and take. At the conclusion of a productive 45-minute Zoom, she said, "This is intriguing. Let me get the boss's thoughts and we will circle back shortly."
A week went by. Then two. No circling. I emailed a gentle follow-up inquiry. Then I called. Zero response. Figuring I had little to lose, I eventually emailed her boss, who I have met. He emailed right back: "Not sure we have room but sounds interesting. Send it over."
Same drill. A week went by. A gentle follow-up from me: "Any thoughts?" Apparently not.
I could offer up numerous other examples. In reaching out to a dozen of my producing peers, some with more than a picture a year to their names, I was alarmed to find they too have encountered multiple versions of such shabby treatment. To be clear, I'm not talking about the countless "passes" that producers experience on a daily basis. We don't like hearing no, of course, but everyone appreciates knowing where they stand. Here's what has changed:
ADVERTISEMENT

My Thursday email on Dana Walden's Disney ascension and the anger over CAA's absorption plans for ICM Partners brought out many friends and haters…
"Thank you thank you! It's so perfect that everyone in Hollywood freaked out about the man getting fired without remembering that the woman [Walden] was finally getting the job she should have had years ago." –A writer
"The problem with knifing Peter Rice so publicly is that every [Disney] executive, including Dana, knows Chapek will not hesitate to knife them as well with no soft landing. If I were her, I'd get the hell out of Disney the next time a big job opens up." –An executive
"The issue isn't whether Dana will bring Ryan [Murphy] back, it's how much she will pay for that reunion. Given their close personal relationship, Chapek and the Disney board should be watching that deal closely." –A producer
"[ICM's Chris] Silbermann and [Ted] Chervin had no choice. Between the WGA and the pandemic, that business was shot. That company would be in chapter [11] in a year if not for this [CAA] deal. It was over. And they pulled the plug. Smart." –Another executive
On this week's tracking chart, Brad Pitt's Bullet Train has the early makings of a late-summer hit…
Correction from Thursday: Dana Walden is 57, not 58.
Have a great week,
Matt
Got a question, comment, complaint, or a great dad joke for Father's Day? Email me at Matt@puck.news or call/text me at 310-804-3198.
FOUR STORIES WE'RE TALKING ABOUT
Elon's Town Hall
On the Musk-Twitter town hall and some hard truths about the crypto crash.
WILLIAM D. COHAN

The President's Man
Biden's faith in Ron Klain tells us much about the president's motivations.
TARA PALMERI

David Boies' Gamble
On a class-action lawsuit to prove Google Chrome's "Icognito" mode is a misnomer.
ERIQ GARDNER
You received this message because you signed up to receive emails from Puck

Was this email forwarded to you?

Sign up for Puck here

Interested in exploring our newsletter offerings?

Manage your preferences

Puck is published by Heat Media LLC

64 Bank Street

New York, NY 10014

For support, just reply to this e-mail

For brand partnerships, email ads@puck.news