Welcome back to What I'm Hearing, coming at you tonight from the Grammys. It was great to check in with so many music industry people last night at the Clive Davis party.
As always, if this email was forwarded to you or you're not a Puck member, click here to remedy this situation ASAP. And if you haven't yet taken our first audience survey, you can find it here. It'll help us better serve members. Thanks!
Discussed in this issue: Bob Iger, Ben Winston, Kelly Bush Novak, George Cheeks, Ike Perlmutter, Damien Chazelle, Andrea Riseborough, M. Night Shyamalan, Sumner Redstone, Harry Styles, Nelson Peltz and the owner of the SHIVROY license plate.
But first…
Who Won the Week: Max Gross
The WME agent was a 29-year-old coordinator when he suggested his grandmother's story might make a fun movie. 80 for Brady, produced for $28 million by former sister company Fifth Season, with client Tom Brady, will be a decent moneymaker after a $13 million opening.

Runner up: ID publicists Jillian Roscoe, Lindsay Krug, Rachel Karten, and Amanda Horton for escaping C.E.O. Kelly Bush Novak en masse this week.
Disney's earnings reveal on Wednesday will be big for two reasons: It's the first earning call under new/old C.E.O. Bob Iger, and investors will be eager to hear his plan to fire people and make fewer shows. If streaming losses don't narrow, as promised, the share price will likely drop, which will impact the second reason: Wednesday's also the last earnings before a likely shareholder showdown this spring with investor Nelson Peltz over that disputed board seat.

I'm no proxy fight expert, but even after the back-and-forth this week, I still haven't heard a compelling reason to add a shit-stirrer with no media expertise like Peltz. And a friend at the S.E.C. told me it's very unusual that Peltz is saying he will seat his son Matthew Peltz as an alternate if he can't serve. Sure, Nelson is 80, but Peltz Jr. hasn't done much except work for his father (and serve on the board of Wendy's, where his father is board chair).

This is looking more and more like a Palm Beach shakedown, with Iger's Marvel nemesis Ike Perlmutter puppetering Peltz, and their media pal Jim Cramer cheerleading on CNBC. Didn't know they're all buds? Vogue inadvertently ran an instructive shot featuring Nelson, Ike and Jim at daughter Nicola Peltz's wedding to Brooklyn Beckham last year (it's here, Pic 22, with Ike's face visible on the left side). Ike must be loving the revenge game.

More Disney: A good source tells me the company is now working with Goldman Sachs to help figure out what to do with Hulu. Buy out Comcast's 30 percent stake now? In 2024? Maybe sell its controlling interest to Comcast or another player and plow the cash into Disney+? The Lightshed analysts are out with a piece saying Disney's predicted shift toward selling more to third parties could mean Hulu is on the chopping block. (Disney declined to comment.)
"I like Henry [Cavill], I think he's a great guy. I think he's getting dicked around by a lot of people, including the former regime at this company." –James Gunn, the new DC co-head, seemingly trashing predecessor Walter Hamada, Black Adam star Dwayne Johnson, and current Warners heads Mike De Luca and Pam Abdy, who authorized Cavill's fateful Black Adam cameo, all in the same sentence during his slate roll out press conference on Tuesday.

Bonus: On The Town, THR's Borys Kit and I unpacked the DC slate and whether a full reset was even needed.

I also had Grammys executive producer and live TV impresario Ben Winston on The Town this week, and there was so much in our chat, I decided to break it out here….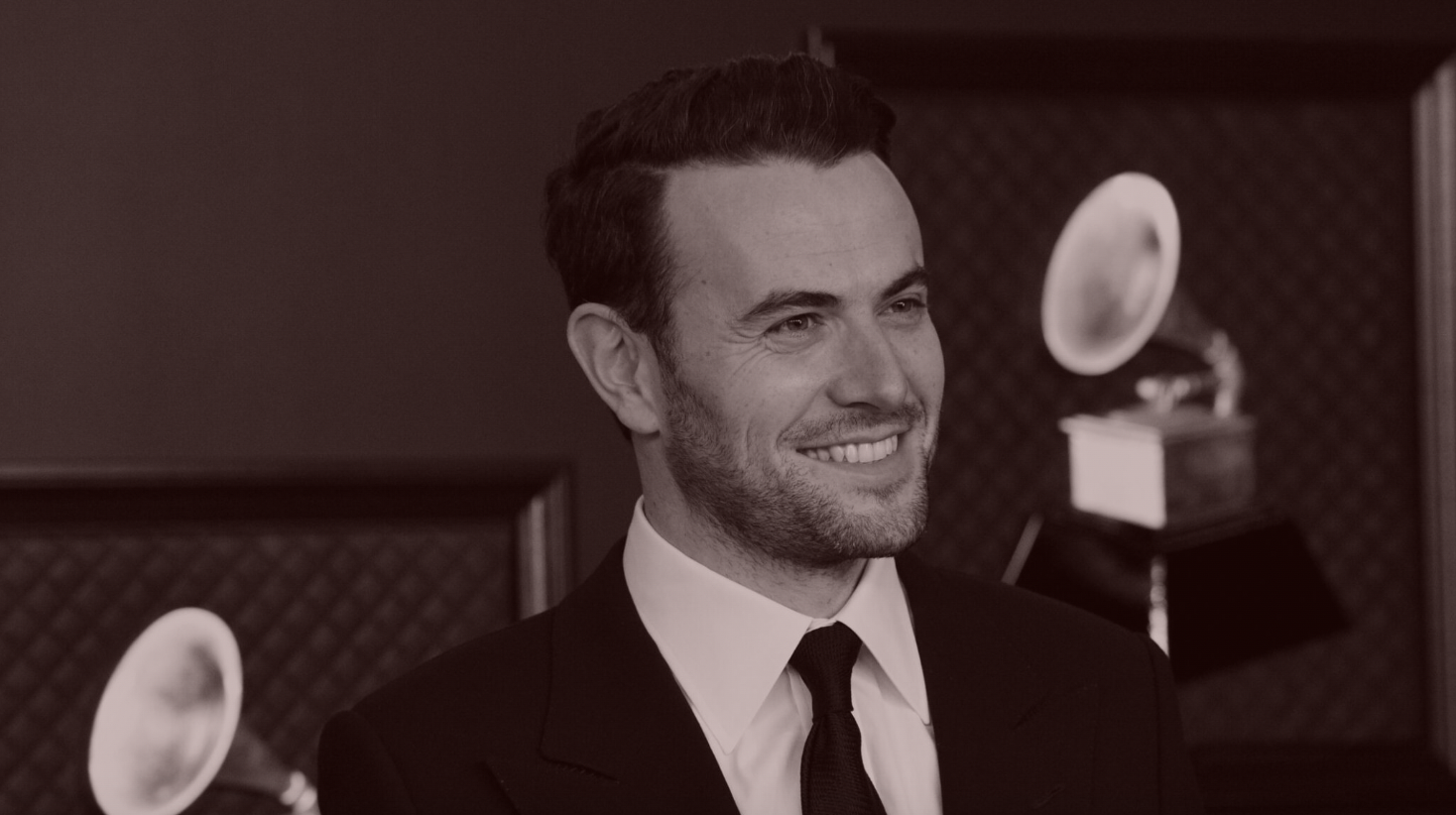 Will Late-Night TV Outlive TV?
A candid conversation with Grammys executive producer Ben Winston about television's most difficult live show, the future of talk shows, and managing the biggest egos in the business.
When The Late Late Show with James Corden signs off on April 27 after eight years, CBS's George Cheeks will face a big decision. Replace Corden at 12:30 with another late-night talk show, despite the fact that linear ratings have declined to the point where the costs associated with a host-driven, five-night-a-week studio show make less and less sense; do something else (cheaper); or throw in the towel and air reruns or MyPillow infomercials after Colbert. Ben Winston, Corden's executive producer and a partner in Fulwell73, the live TV and specials production company, fully recognizes that challenge and is hoping to evolve talk shows and live specials for streaming, particularly for the new ad-driven tiers. It's already happening, he noted on my podcast, The Town, ahead of tonight's Grammys on CBS, which Winston is executive producing. Netflix is going live with a Chris Rock special and will air the SAG Awards, and Fulwell produced an Elton John concert for Disney+. We talked about the future of late night TV and more, and I edited the conversation here for length and clarity.
A MESSAGE FROM OUR SPONSOR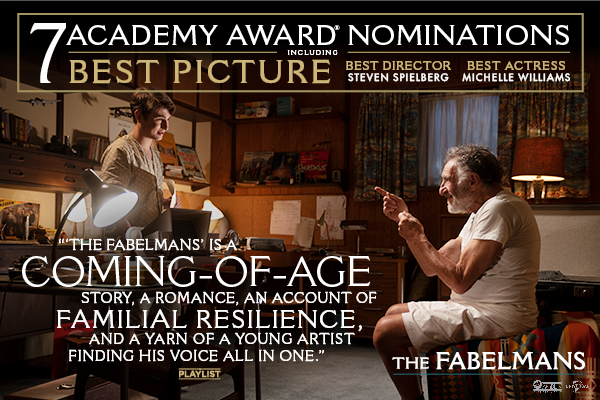 "Movies are dreams that you never forget." From Amblin Entertainment and Universal Pictures, Steven Spielberg's The Fabelmans is a deeply personal coming-of-age story about a young man's discovery of a shattering family secret and an exploration of the power of movies to help us see the truth about each other and ourselves. Winner of two Golden Globe Awards including Best Picture (Drama) and Best Director, The Fabelmans is now nominated for 7 Academy Awards including Best Picture, Best Director, Best Original Screenplay and Best Actress (Michelle Williams). Now playing in theaters.
Matt Belloni: The Grammys is said to be one of the most difficult live shows to produce. Why?
Brian Winston: Firstly, you're on air for three and a half hours. That is a long time to be on TV.
A lot can go wrong.
Also, if you're filming the Super Bowl or the Queen's funeral, the event is taking place and you are just filming it. We actually have to create the event. We have to book the show. You have 19 performances. Everybody's an A-lister—even if they're not an A-lister, in their head they're definitely an A-lister. Some people will have a hundred choir members, some will have 10 people in a band, some will have dancers, and they'll all have security and managers and publicists. You've got three minutes to build that Lady Gaga set. As soon as she walks off stage, you've immediately only got an award and a commercial break before you need to build Harry Styles' set. Plus, the pressure of everyone having an opinion on the Grammys and the fact that it's network television. I can't think of a tougher show.
I can't imagine balancing all the egos.
Look, there's a lot of selling in my job. I run this with Raj Kapoor, and there's a lot of explaining why things are great.
The fact that people are not watching these live shows as much, how does that make you feel? You're becoming the king of this realm, and the realm is getting smaller.
It depends how you look at it. I make television, whether it be a late night show or an award show, or an Adele special, or a Friends reunion, or whatever it might be, and you look at it as a moment of entertainment. People will come to it whenever they want to come to it, which is the way the world works now. According to NetBase, last year's [Grammys] show had 94 billion impressions on social media of people watching our clips. Ninety-four billion. Sit-coms don't have that. The news doesn't have that, documentary doesn't have that. If I'm only looking at linear ratings, I'm ignoring the way people watch television.
Well, the monetization needs to catch up, because you can get a billion impressions and it's pennies for the network dollars.
Absolutely. Late night is a good example of that. Very early, we had to work out how to monetize our show outside of the ratings, and that was a significant moment when we worked that out. It's when we built the bar that was in our set. It's when we got the spinoff shows. We have five seasons of Carpool Karaoke on Apple. I think we did six seasons of Drop the Mic on TBS; we worked out how to make money outside of the old-fashioned way of commercials at 12:37.
You guys are wrapping up Late Late Show. Some think once the current crop of hosts gives up those chairs, whether it's you guys or Colbert or Seth or the Jimmys, that these shows will go away or morph into something else. Because the economics of late night are not what they once were. YouTube numbers are good, but like we've talked about, the monetization on those videos may not justify the prices that some of these hosts can command.
It's very difficult right now because people love the hosts that are out there. But when they do go, will people come to a brand new host?
And younger audiences just aren't watching broadcast television.
So they go to streamers. Right now, we have to be honest, these shows are fundamentally not working on streamers in any way. Because people's mentality when they go to streamers is, I want to watch a drama. I want to watch a scripted show. It's the same issue that we are having with award shows on streamers. I think this all changes, and here's my pitch to you, Matt: This all changes when Netflix and Paramount+ and Peacock and Disney+, when they start going into live programming. This is the thing they're obviously going after next. You see Chris Rock at Netflix, and you can see with Elton and Disney+ that we did, and that's a success.
But five-days-a-week shows?
Maybe not. But I do think fundamentally, great entertainment is great entertainment. John Oliver's numbers on YouTube are great; if it's good, it will rise to the top. That might be in a three-minute video in TikTok, or it might be in an hour long show with Stephen Colbert.
I do think that the right type of show can work on streaming. It just has to feel like you can watch it that night or you can watch it a few days later. So many of these late night shows feel so urgent and topical, the monologue is the news of the day. The guest is the guy promoting the movie that's coming out on Friday. A lot of that is gonna go away. First of all, those guests typically don't say anything. A lot of the chat shows have been replaced by, frankly, podcasts and other longform things you can get elsewhere. But if you guys can come up with a format that feels urgent and relevant but plays a little bit longer on streaming, then that could work. Chris Rock is gonna air live on Netflix but it's also gonna live on Netflix after that and still be a Chris Rock special. You don't have to watch live.
Also, the numbers on late night aren't terrible, right? Colbert will often rate higher than what's in prime time. So it's still an absolutely valuable asset.
If you had to predict, what do you think CBS will do at 12:30?
Hard for me to say, cause I'm involved in a few different conversations at the network. You have to ask George Cheeks.
The Elton concert at Dodger Stadium ended up being significant because it was the night that Disney C.E.O. Bob Chapek was fired and the email went around saying that Bob Iger was coming back. You were there in the control room with a number of Disney executives.
Actually, it's even worse than that. I was in the hospitality tent with all of the Disney executives. Chapek was supposed to come. We had four seats for him, and then about three hours earlier [they said] he's not able to come. We thought nothing of it. And then we went into that tent and I was literally chatting with about seven or eight quite high-powered Disney execs and their phones went off, and they all walked in separate directions. Me and Gabe Turner, who I was producing it with, we were like, Have we done something wrong? And then one of them came back and said, "Our emails have been hacked."
I also thought it was fake at first.
To see all of their reactions when they found out they had a new boss was really a sight to behold. You could see everybody just thinking, how does this play for me?
So where exactly are you during the Grammys show?
This is where I'm slightly different. In America, the tradition is the E.P. is side of stage and right in the thick of it. British E.P.s are in the truck, or the control room. And that's where I always go because I always think, how can you produce a show if you can't hear it and see it and feel it?
Most importantly, if someone is pissed off, they can't complain to you in person.
Security is on the door of the truck.
M. Night Shyamalan's Knock at the Cabin won the weekend, but 80 for Brady actually sold more tickets, and most theaters just kept matinee pricing all day to lure the old folks—half the audience was over 55. The question now: What happens next time theaters try to charge the 80 for Brady crowd full price? That's always been the argument against variable pricing, and we'll see the numbers on the next old-skewing film, unless this is the new normal.
[Indiewire]

Related: It's time to admit I was wrong to write off Puss in Boots 2 after its mediocre holiday run. With the family market all to itself (my kid's seen it twice), it's now at $151.3 million domestic and $368 million worldwide.

A good breakdown of how out of whack TV writing residuals are, and why, "if you get a job working on the most popular streaming series of all time, you won't see the kind of money you used to see working on any relatively popular network show." [From the Trenches]

Michael Schulman tracks down Oscars streaker Robert Opel, whose life after that infamous 1974 incident took some pretty wild turns. [New Yorker]

A fascinating look at the reality-ization of documentary films in the streaming age, as a format designed to "inform and enlighten" has become a decidedly crass and commercial enterprise. [New York]

Why is Pay TV baron and facial-recognition supervillain Jim Dolan refusing to sell AMC Networks? [Bloomberg]

HBO's Casey Bloys went on one of my favorite podcasts and compared the Great Netflix Correction to the early-2000's dotcom bust. Maybe, but I'm still holding on to my Pets.com stock. [The Watch]

Netflix's possible password-sharing rules were posted by accident. Netflix definitely didn't backtrack after users revolted and #cancelnetflix was trending on TikTok. [Adweek]

Corporate deal lawyer Sky Moore came up with a short rider to counter the complaints of studios shortchanging talent on backend participations. Problem solved! [Forbes]

President Biden jumped into the TicketMaster pile-on, calling for limits on ticket fees. There's gonna be a Jan. 6-style insurrection at the Live Nation HQ in Beverly Hills if the Beyonce on-sale doesn't work. [NY Times]

If you're still wondering why Apple TV+ hired Timothee Chalamet to plug the big stars on Apple TV+, last night's SNL takedown of the fragmented entertainment ecosystem is for you. [SNL]
How the Riseborough Vote Went Down
A little follow-up on the Academy's decision to allow Andrea Riseborough's best actress Oscar nomination after an investigation into out-of-bounds "grass roots" campaigning. It certainly wasn't unanimous, according to three sources familiar with the board of governors meeting. Before the gathering last Tuesday, the membership and awards committees, as well as the actors branch governors, reviewed the evidence collected over a couple days and came together on a recommendation to the full board to not rescind. Several governors either weren't cool with that ("This isn't grass roots, this is Bel Air strategic" was said) or wanted more investigation. So after a robust debate of about 40 minutes, it was agreed that To Leslie director Michael Morris, his wife Mary McCormack, manager Jason Weinberg, and actress Frances Fisher, would be further probed and dealt with individually. The full board then voted and the Riseborough recommendation was adopted.

Speaking of the Oscars, we've got a treat from producer, Academy member, and Puck contributor David Friendly about his impression of Hollywood's output and the nominations this year…
Hollywood's Off Year for Movies
"It's been an off year." At dinner parties, industry screenings, or at the gym, I've been hearing this with alarming frequency. My sister Lisa, who lives in Northern California, bluntly asked on a family chat, "What has happened to movies?!"

Good question. As a voting Academy member, I was stuck early on in finding 10 movies to nominate for the best picture Oscar. I'm not going to tell you how I voted, but I stopped at five—and it wasn't easy getting there. (One of my picks, the Indian epic RRR, did not make the cut.) When the 10 nominations appeared last week, I found myself longing for the good old days when we were limited to half as many.

What happened? Box office was down about 35 percent in 2022 compared to 2019. The media constantly tells us that audiences are still afraid of Covid, or that the streaming services are to blame, or ticket prices are too high, or TikTok and video games are more interesting to Gen Z than movies. The problem, I think, is much simpler than that: We need to make better movies. And we need to tell stories that resonate more with general audiences.
Readers came not to praise Showtime but to bury it, with a few comments focusing on which particular shows or executives were good or bad (I'm not including those). Some examples:
"Imagine a world in which Sumner Redstone and all the cronies who ran his companies over the years actually invested in Showtime, rather than just free-riding on HBO and the MVPDs. With even a little long-term vision and resources, the fate of Showtime is totally different." –An executive
"Going all the way back to It's Garry Shandling's Show, Showtime may not have had as many hits as HBO, but it was groundbreaking and never boring, especially for women. The Big C, United States of Tara, The L Word and Queer as Folk. We filled a niche and had millions of superfans. It's sad to see what happened." –A Showtime alum
"Paramount+ with Showtime or FX on Hulu: Dumbest name contest?" –A publicist
A good clarification here, I cited a NY Times piece that said HBO had more than $1 billion in profit in 2011…

"In 2012, HBO was $1.6 billion in profit, for a nearly 40 percent margin. We don't know 2011 [Time Warner didn't break out HBO until 2014], but we know enough to know it was nearly there. One big aid was that because HBO owned its shows, and they tended to be more globally in demand, they had lucrative [home video] sales in there, which I'd guess exceeded Showtime's by some margin, even relative to overall revenue." –An analyst
Next month is shaping up to crush March 2022, when only two films opened above $10 million (The Batman and The Lost City), per the new Quorum tracking chart…
The WIH community quickly put me in touch with the owner of the SHIVROY license plate that I included in last Sunday's issue. It's Lee Jameson, a photographer who very nicely responded when I asked how one decides to name their car after a Succession character. "I chose this personalized plate because I wanted to amp up my fellow Royheads in anticipation for season 4," Jameson tells me. "Also Shiv is an icon and deserves the throne."

Have a great week,
Matt

Got a question, comment, complaint, or a CUZGREG plate? Email me at Matt@puck.news or call/text me at 310-804-3198.
FOUR STORIES WE'RE TALKING ABOUT
The Dark Squad
Notes on the G.O.P.'s "Taliban 20" detente, Santos's personality shuffle, and more.
TINA NGUYEN

The G.B.F. Chronicle
What becomes of S.B.F.'s younger, equally interesting brother after the fall of FTX?
TEDDY SCHLEIFER

Need help? Review our FAQs page or contact us for assistance. For brand partnerships, email ads@puck.news.
Puck is published by Heat Media LLC. 227 W 17th St New York, NY 10011.