Welcome back to What I'm Hearing, hope you had a great long weekend in Malibu, or Montauk, or Venice, or Telluride, or the Creative Arts Emmys, or even at Burning Man. I was in none of those places, but I did have a nice back-and-forth with my Puck colleague Bill Cohan about the fall narratives in entertainment and finance. Hopefully, it will acclimate you to September…
Discussed in this issue: Brian Roberts, Olivia Wilde, John Harwood, Ted Sarandos, Stephanie McMahon, Dan Loeb, Joel Silver, David Zaslav, Jen Salke, Nicole Kidman, Leo DiCaprio, 12-minute standing ovations, and the most amusing moment of the summer.
But first…
Who Won the Week: Tom Cruise
Top Gun: Maverick has ascended to OT VIII, crossing $700 million domestic ($1.4 billion worldwide) and, amazingly...

Can't see the full story? You're receiving the free version of What I'm Hearing at . For full access to Puck, and to each of my colleagues, you can subscribe here.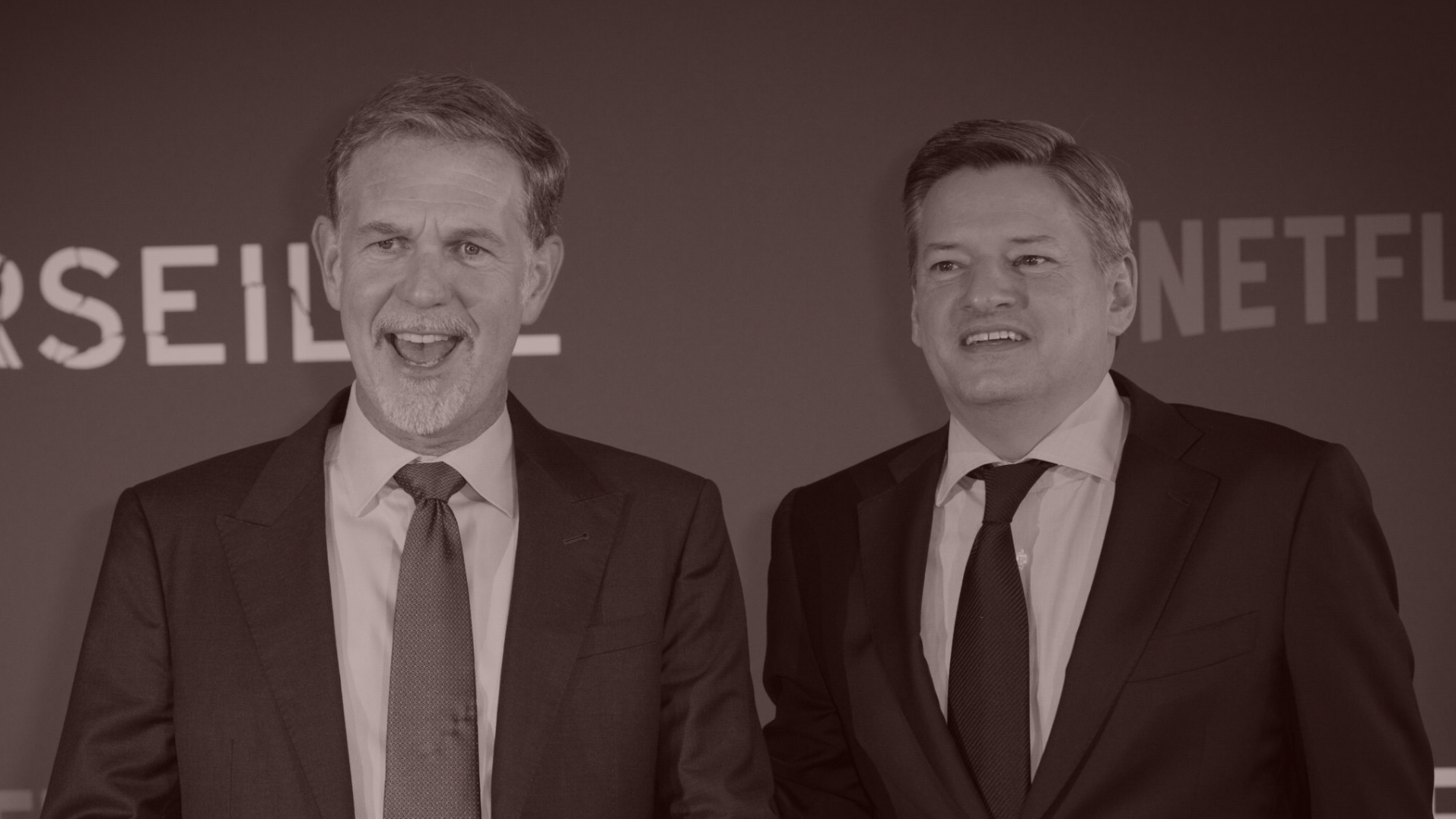 Netflix's U-Turn & the Next CNN Purge
The conversation inside Hollywood and Wall Street about Reed and Ted's ad-tier about-face, Zaslav's narrative heel-turn, Chapek's ESPN dilemma, and the long arm of John Malone.
Matt Belloni: Happy Labor Day, Bill, I'm betting Nantucket is slightly less scorching hot than L.A. Anyway, the debate in entertainment this fall—well, besides whether Black Panther 2 will outgross Avatar 2—will be whether Netflix and Disney+ can successfully launch an ad-supported model. Both will likely offer the ad tier with a price point in the $8 range, much less than the no-ads service. So both Disney's Bob Chapek and Netflix's Reed Hastings and Ted Sarandos are hoping that the loss of that subscription revenue can be made up with juiced subscriber numbers and all that ad cash. What's the current thinking on Wall Street about whether that feat is possible?

William D. Cohan: Wall Street sees the ad-supported layer as a revenue opportunity for both companies, for sure. How much remains to be seen, though the reported $65 per 1,000 views that Netflix is asking for ads is indeed aggressive. The question is whether saving around $7 a month is worth getting bombarded with ads for plaque psoriasis and Skyrizi. Streaming is one of the few places where you can avoid mind-numbing ads. You can't even do that in the movie theater anymore, to the extent that anyone goes to movie theaters anymore...
FOUR STORIES WE'RE TALKING ABOUT
Netflix's Catch-22
Has the company's yearslong quest to build a library of original content resulted in a pyrrhic victory?
JULIA ALEXANDER

CNN Anxieties
Dylan and Peter discuss to whether Don Lemon is safe from the feared John Malone shoulder tap.
PETER HAMBY & DYLAN BYERS
You received this message because you signed up to receive emails from Puck

Was this email forwarded to you?

Sign up for Puck here

Sent to


Unsubscribe

Interested in exploring our newsletter offerings?

Manage your preferences

Puck is published by Heat Media LLC

227 W 17th St

New York, NY 10011

For support, just reply to this e-mail

For brand partnerships, email ads@puck.news