Happy holiday weekend and welcome back to What I'm Hearing. Hollywood seems to be closed for the long weekend, so I'm doing a shorter email today.
Reminder: Sunday's issue will come on Monday, and I'll have a (hopefully) smart conversation with my Puck partner William D. Cohan about the fall narratives in media, entertainment, and finance.
And if you're looking for some weekend listening, on my podcast this week I had a serious conversation about the future of movie theaters with chief lobbyist John Fithian, and I had a less serious debate with reporter Justin Kroll about which stars under 30 we would buy or sell. For real.
Let's begin…
Ezra Miller's flack attack: It will surprise no one to learn that Ezra Miller, the troubled star of next summer's $200 million Flash movie, has recently gone without a publicist. But that's changed. I'm told Miller's CAA agent Scott Metzger has brought on New York-based Susie Arons to help guide Miller through this very perilous situation. Tough gig, but Arons is a crisis P.R. expert at 42 West with experience handling films like Hunger Games and talent like Oliver Stone. And she's also involved in several mental health causes, which is certainly relevant in this situation. (Arons and Warner Bros. declined to comment.)
The Baumbach movie cost HOW MUCH?: Let's play the parlor game of awards season: What did Noah Baumbach's White Noise actually cost? Netflix isn't revealing the number, though a source there insists the effects-heavy comedy noir is "only" in the $70 million range. Others laugh at that number, believing the actual figure to be about double that, with Covid costs. (One source with ties to Netflix says it's closer to $150 million.) How in the world can an adaptation of a dark Don DeLillo novel from the director of Marriage Story cost nine figures, and will the audience justify that expense? Luckily, we have all of awards season to debate.
House of the Dragon slayer: I broke some news on Twitter on Tuesday (follow me!) that Miguel Sapochnik, co-showrunner of House of the Dragon, will leave ahead of Season 2. It's not surprising; the Thrones alum had to be convinced to return, and he'll stay with HBO to develop other shows. But what I didn't say on Twitter is that Sapochnik rankled some people on Dragon, especially with the decision to cast his wife, Alexis Raben, as a character named Tayla, and, more eyebrow-raising, to make her a producer on the show—her first such credit.
Tarantino vs. Miramax: The mediation: Sadly, the legal fight over Quentin Tarantino's Pulp Fiction NFTs did not settle at a private mediation on Tuesday. Given the token market has all but collapsed, it seems weird that Miramax won't just end this fight. But Andrew Gumpert, C.O.O. of Miramax co-owner Paramount, seems to be fixated on making a statement here.
The Bert Fields memorial is set: I'm told invites are going out this week for what might end up being L.A.'s most A-list gathering of the season. It's the Oct. 2 public memorial service for Bert Fields, the legendary lawyer who passed away last month at age 93 after a career representing everyone from Tom Cruise to Madonna, Warren Beatty to George Lucas, Michael Ovitz to Jeffrey Katzenberg. I'm betting many of the stars, executives, and lawyers who crossed paths with Bert will be there to pay respects to his widow, Barbara Guggenheim. (Well, maybe not Michael Eisner.)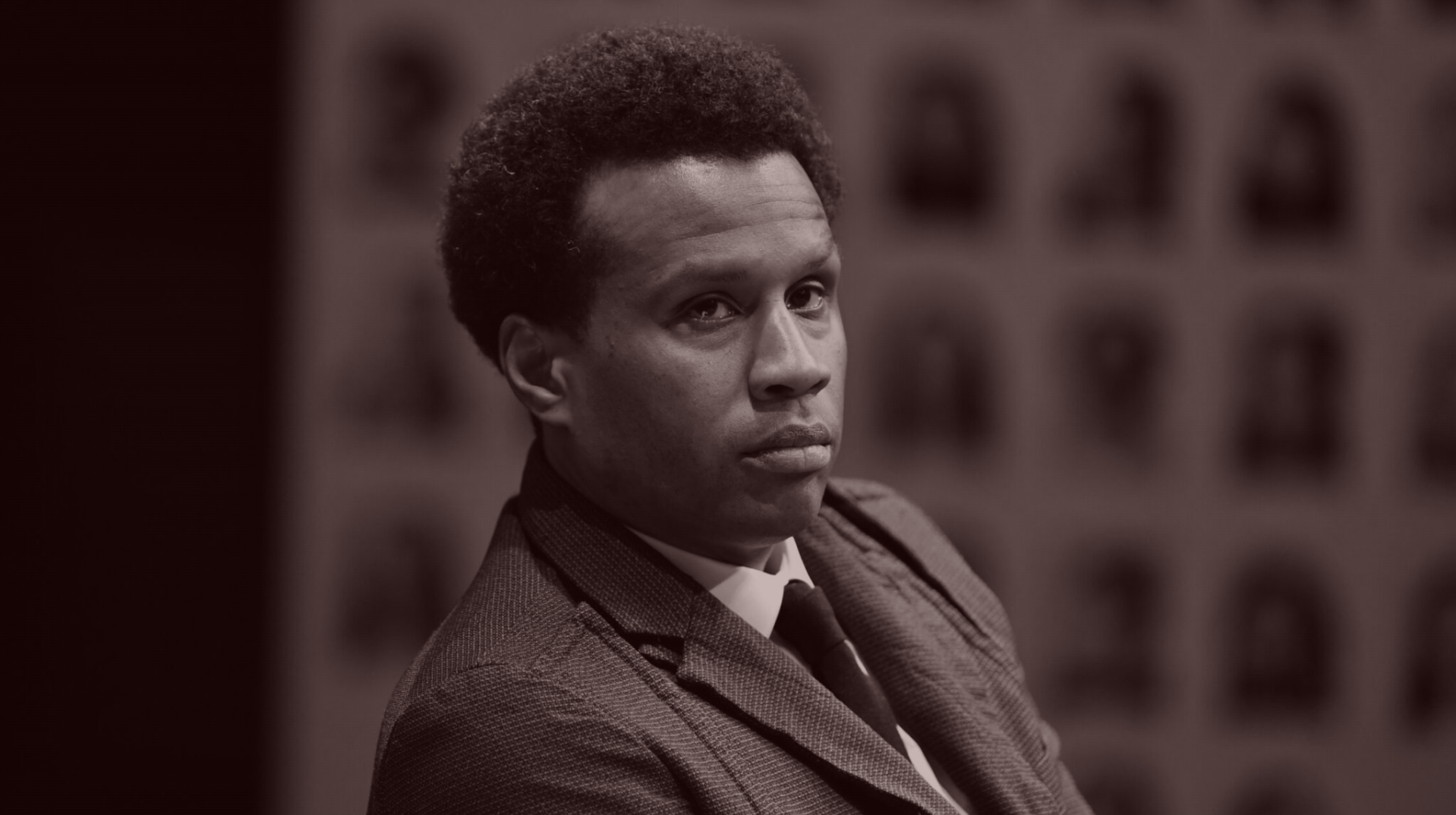 The Tendo Exit and the New Netflix
Back in 2018, Sarandos pitched Nagenda on the promise of building out a spare-no-expense team to focus only on making great studio-style movies, and running it with autonomy—the Netflix culture. Then the Great Correction happened.
Every time a big Netflix executive leaves these days—and it's happening a lot thanks to the Great Netflix Correction—everyone in Hollywood seems to place it in some Larger Narrative. That's dangerous, but let's dive into the plight of Tendo Nagenda, the Netflix VP of original film who was lured with much fanfare from Disney four years ago by co-C.E.O. Ted Sarandos. Nagenda announced this week that he's exiting the company amid a restructure.

Why is Tendo out? With film chief Scott Stuber's future plans the subject of industry chatter, and analysts openly questioning the hit rate and nine-figure spending on direct-to-streaming movies, some have suggested that Nagenda might be the fall guy for Netflix's spotty output. There's probably some of that, and he and Stuber are said to have been especially vocal about wanting marketing campaigns for individual titles and putting some in theaters exclusively, which Reed Hastings and Sarandos may have ultimately found frustrating. But the full story, based on my conversations with insiders, is more complicated. (Nagenda and Netflix declined to comment.)

Back in 2018, Sarandos's pitch to Nagenda was the promise of building out a spare-no-expense team to focus only on making great studio-style movies, and running it with autonomy—the Netflix culture, as Hastings has articulated from the beginning. Sounds great, right? At the time, Nagenda and Stuber were the only senior people in the group, so they had a huge impact.

We can argue about the quality of the Netflix films, and whether it's even possible to make great movies when the bosses are demanding so many of them. Nagenda's team delivered hits, as Netflix defines them (The Gray Man, The Old Guard), misses (The Harder They Fall, Spiderhead, and a lot of titles I'd never heard of), and many in between. He also oversaw this fall's Knives Out sequel, for which Nagenda convinced Sarandos to ignore naysayers at the company and outbid Lionsgate, Apple and others with a massive $450 million offer for two sequels. Fun fact: Netflix now desperately wants to license the original Knives Out to stream in the U.S. when the sequel drops in December, but Lionsgate C.E.O. Jon Feltheimer, still stung by losing the franchise, isn't exactly being helpful in making that happen. Talks are ongoing. (Lionsgate declined to comment.)

For Nagenda, Netflix offered the creative freedom and top-of-market salary that Hastings extols. It wasn't total autonomy—Stuber is the film boss, and Nagenda really wanted to lure Jordan Peele in 2019, but the Sarandos-approved offer wasn't enough to prevent Universal from locking in Peele for five years. (Theatrical releases matter to Peele, as well.) But Nagenda had a pretty good set-up, making a dozen or so movies a year for a global audience.

Then, about a year ago, driven by the rocket-ship subscriber growth during the pandemic, Sarandos decided he wanted more movies. To accomplish that, he and Stuber split the "commercial" group into two units, increasing the conveyor belt of output. Let's be Warner Bros. and Universal, Sarandos essentially told people. So last summer, he and Stuber promoted Kira Goldberg and Ori Marmur to run one side, Nagenda kept his side, and together the "studio" group, as it's referenced internally, planned to go to about 30 movies a year, most at $50 million and up budgets. Super ambitious. Then, a few months later, the Great Netflix Correction.

Yikes. With Wall Street now focusing Netflix more on revenue and profit, it became clear that the re-org had to be re-re-orged. For the next few years, it's gonna be like 15 to 20 movies a year for the studio group, plus a few mid-budget adult titles from a team run by Niija Kuykendall. Less volume, more quality (they hope), and more impact. And Stuber will manage it all.

If you're Nagenda, you're no longer autonomous. And you're looking at all the big film suppliers that Netflix has: Shawn Levy, Greg Berlanti, Sony, Amblin, Peter Chernin, Adam Sandler, Kevin Hart. That's a pipeline. Sequels to Extraction and Enola Holmes are also happening. And you're asking, what, exactly, will I get made here? It's like driving on a crowded freeway and the four lanes are reduced to two or three.

Such is the plight of the modern film executive—even at Netflix. So a couple months ago, Nagenda and Stuber started talking about the options. Stuber offered a production deal, I'm told, which Netflix doesn't usually do for execs. And Nagenda has entrepreneurial aspirations after years in the studio and streamer world. So he's leaving, another top Netflix executive out the door, and we can draw a direct line back to the promises made by the Hastings culture, a culture that, in some ways, now conflicts with the new realities of the Netflix business.
FOUR STORIES WE'RE TALKING ABOUT
Netflix's Catch-22
Has the company's yearslong quest to build a library of original content resulted in a pyrrhic victory?
JULIA ALEXANDER

Zero Hour in Ukraine
Trepidation is mounting in Washington and Kyiv as Ukraine launches a risky counteroffensive.
JULIA IOFFE

Helter Stelter
More details on the Stelter sacrifice and the aftershock at CNN.
DYLAN BYERS
You received this message because you signed up to receive emails from Puck

Was this email forwarded to you?

Sign up for Puck here

Interested in exploring our newsletter offerings?

Manage your preferences

Puck is published by Heat Media LLC

227 W 17th St

New York, NY 10011

For support, just reply to this e-mail

For brand partnerships, email ads@puck.news