Welcome back to What I'm Hearing. If this email was forwarded to you, just click here to become a Puck member or do a 7-day free trial… It's fun!
Some breaking news today, so I delayed my planned email for a look at the much-discussed exit of David Nevins from Paramount Global and the industry-wide forces that led to it. But first…
Has Netflix bottomed out?: Let's not do a toast in Ted Sarandos's backyard just yet, but the Netflix stock price is up about 15 percent since the July reveal that it lost nearly 1 million subscribers in the second quarter, per MoffettNathanson. Meanwhile, the broader S&P declined about 6.5 percent in the same period. Netflix is still down 60 percent this year (!), but does the market suspect a positive earnings call later this month?
Peeling back the Glass Onion: Speaking of Netflix, the reveal today that Rian Johnson's Glass Onion: A Knives Out Mystery is getting a "wide" release via the national theater chains for a week around Thanksgiving should be taken with a biiiiig grain of salt. We're talking 600 theaters here, not 4,000, like a typical sequel to a blockbuster. This seems like Netflix trying to limit the footprint while appeasing the filmmaker and avoiding expensive precedents. (A rep didn't respond to my question on that front.)
Box office over-under: It's certainly not my place to tell New Regency's Arnon Milchan how to spend his money, but $80 million for a David O. Russell movie seems… excessive. Yes, it's starry, and he didn't anticipate the 34 percent Rotten Tomatoes score from a five-time Oscar nominee, but the $10 million tracking seems generous, even with that big Disney marketing spend. I'll take the under. I'm much more bullish on the $15 million tracking for Sony's Lyle, Lyle, Crocodile, which my kid very much wants to see. I'll take the over there.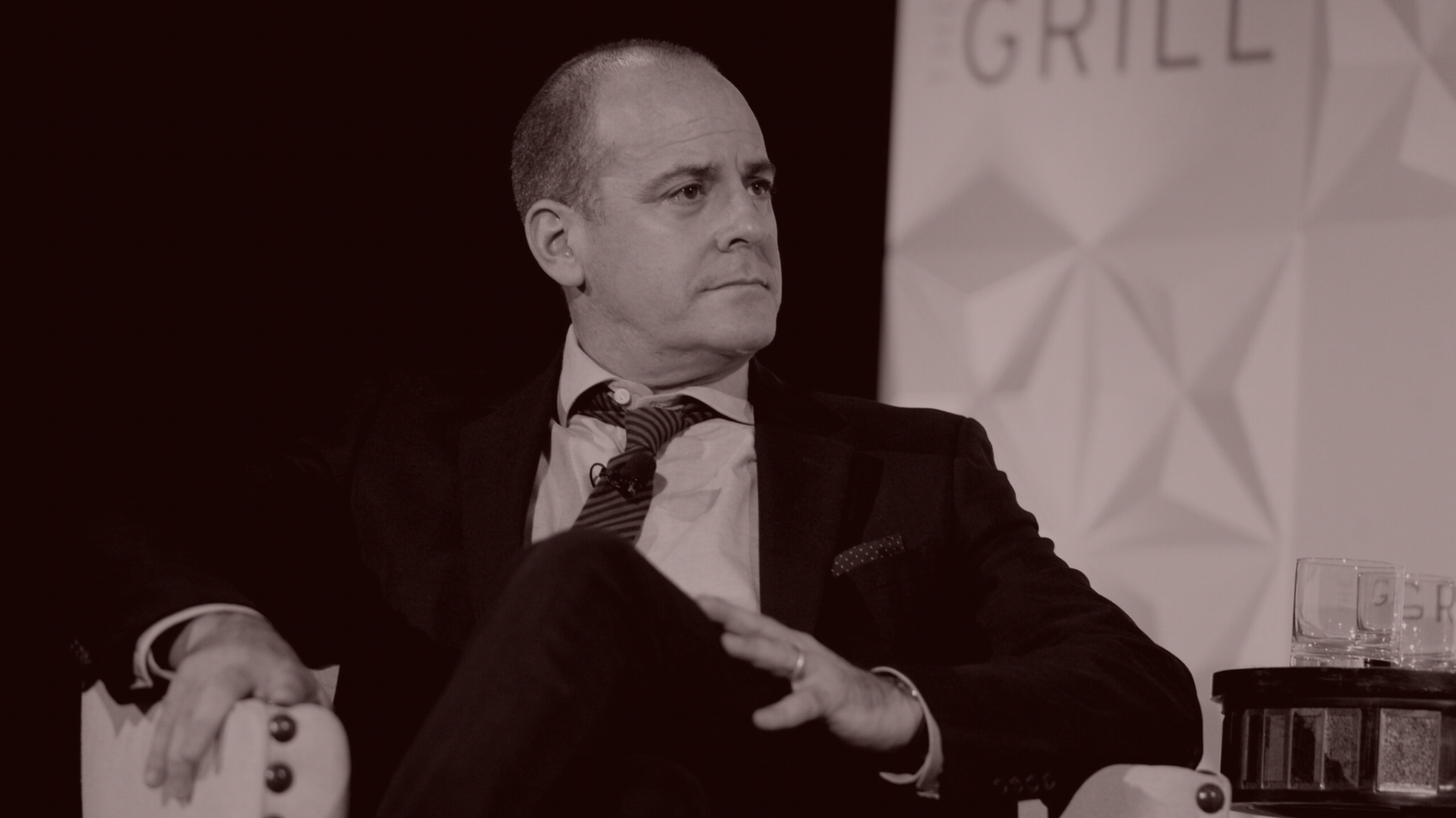 How David Nevins Became the Odd Man Out
The erudite Showtime and Paramount+ executive became the victim of declining fiefdoms, Bakish-proximity, Taylor Sheridan's ascendancy, and grim linear realities for Paramount Global and all of Hollywood.
Squint past Leo DiCaprio dining with his manager, Rick Yorn, at Carbone in New York last night and you'd spot a boisterous group at the next table: Bob Bakish, the C.E.O. of Paramount Global; Chris McCarthy, president and C.E.O. of MTV Entertainment Group; Keith Cox of Paramount Network; David Glasser, producer of the Taylor Sheridan shows; and Sylvester Stallone, star of Sheridan's upcoming Tulsa King. They were together ahead of an investor screening of the show earlier tonight—an event that, thanks to news that broke today, acted as a coronation of sorts for McCarthy.

By contrast, David Nevins, another top Paramount television executive and the one many considered to be McCarthy's chief internal rival, was at home in L.A. last night, making the solemn calls to his team that they suspected were coming for months. As you probably saw today, after 12 years at the company, Nevins is out as chairman and C.E.O. of Paramount Premium Group and chief creative officer of Paramount+ Scripted Series.

Yes, that was his actual title. If it seems awkward and unwieldy, that's because the job was exactly that: a strange confection of oversight of Showtime (the linear network and streaming platform), the Paramount TV studio, and some (but not all) of the scripted series on Paramount+, the company's flagship streaming service. Plus BET and BET+, for some reason. McCarthy, whose oversight of the linear Paramount Network gave him the smash hit Yellowstone and the leverage to manage all the Sheridan output, in addition to other cable networks like Comedy Central and MTV, will expand his purview to Showtime. Tom Ryan, the company's streaming head, will manage the Showtime streamer, and BET and the Paramount TV studio will move under George Cheeks, who runs CBS and its studio. A chair was removed, the music stopped, and four top executives became three.

Few in the know are shocked here. I even telegraphed the move in July, noting that Paramount controlling shareholder Shari Redstone was planning another September Surprise, a year after replacing film chief Jim Gianopulos with kids TV executive Brian Robbins. (She was a week late this year, though Nevins agreed to exit a couple weeks ago, I'm told.) All the traditional TV players are consolidating around streaming, and as they do so, the individual linear fiefdoms are giving way to massive services-by-committees, with many executives contributing content—and bumping into each other in the process.
ADVERTISEMENT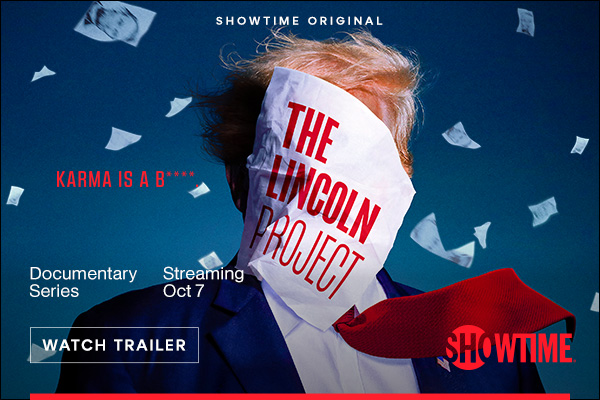 So why is Nevins the odd man out? Showtime. While home to some of my favorite shows, has been the perennially underfunded also-ran for years, of course, and the cable TV ecosystem that propped it up is now giving way to a streaming landscape that is forcing it to survive on its own. And Nevins had some expensive flops lately, including the critically panned First Ladies, an American Gigolo reboot series that nobody asked for, and Jeff Daniels's American Rust. Showtime is still profitable, Yellowjackets returned the network to the Emmy race, and the pricey Halo adaptation actually outperformed the Yellowstone prequel 1883 overseas. But McCarthy and Cheeks were seen internally as more disciplined executives (i.e. cheap—or, sorry, "efficient"). And, perhaps most important, Nevins had made it clear that he wanted greater control of scripted content on Par+. Faced with a choice, Bakish sided with McCarthy, Cheeks and the by-committee approach, so Nevins is leaving. Pretty straightforward.

But like everything in Hollywood, there's a personal element too. Nevins can be blunt and cerebral about TV, which struck some in New York as aloof. And other than Ray Hopkins, who runs U.S. content distribution, Nevins was the last of the old CBS executives from the era of Les Moonves, who was ousted under fire in 2018 before CBS and Viacom were combined by Redstone and placed under Bakish. Not that Nevins was a "Les guy," necessarily; as a successful producer (Friday Night Lights, 24) before he was hired to follow Bob Greenblatt at Showtime, Nevins was never considered part of that cabal. But in McCarthy, Cheeks and Robbins, Bakish now has his own hand-picked team in place.

Plus, Viacom and now Paramount Global have always had a New York/L.A. divide, and McCarthy was there in N.Y.C., always in Bakish's ear and ready with a slick presentation for Shari or a board member that could show his networks were No. 1 in such-and-such demo or that his shows delivered a top audience of upwardly-mobile whatevers. Some in those meetings might roll their eyes or question the stats, but they were effective, say insiders.

I know that, as an executive, McCarthy is considered by many to be a piece of work—an ambitious M.B.A. with his eye always on the next rung on the ladder, and prone to low-balling his producers, particularly in unscripted TV. McCarthy has few friends in Hollywood and would think nothing of booting a long-time production company off a hit show. When he took over then-Viacom's entertainment networks in 2019, the disappearance of original content accelerated. That's why there were more than a few snickers from agents in my inbox this week after I revealed on Sunday that Trevor Noah bailed on The Daily Show without telling McCarthy at a lunch they had the day before. Embarrassing.

But these days, the C-suites don't care about that low-level snark, and pissing off agents means you're managing for margins, which is kinda McCarthy's job in the dwindling days of cable TV. Yes, Comedy Central and MTV and all the other linear channels are being starved of the kind of shows that used to define them. That's a bummer. But that cable ship has sailed, these networks are half-dead zombies now, existing mostly on Seinfeld reruns and Ridiculousness to generate carriage fees and whatever ad money can be plowed into building up the streaming service. You really only need a couple of original shows to pretend you care. It's tragic that the MTV and Comedy Central brands don't mean much in streaming, which is an overall failure of Viacom/Paramount. But that's not what Redstone or Bakish care about at this point.

The stuff they do care about: Paramount+ is among the fastest-growing streamers, with 43.3 million global subscribers and projections to hit 100 million by 2024. And while McCarthy fell into Yellowstone, which was already airing when he took over Paramount Network, he did turn it into a universe of Sheridan shows, despite the previous regime (including Nevins) having sold off its streaming rights to rival Peacock. (I discussed that debacle here.) It was McCarthy's idea to do the 1883 prequel, and to launch it off Yellowstone on linear before shifting it to Par+, where it drove sign-ups. The level of stars working with Paramount—Harrison Ford, Helen Mirren, Nicole Kidman, David Oyelowo—is catnip to Bakish.

Still, it might seem weird that McCarthy, mostly a populist unscripted guy, is replacing Nevins in running Showtime, the prestige outlet. The secret, say people in and around Paramount, is that Keith Cox, the Paramount Network development head, is the scripted brain of the operation. He's an HBO veteran who was one of the execs that initially bought Yellowstone, and he made Emily in Paris—a show that should be on Paramount platforms but was sold to Netflix during that period where the company wanted to be an "arms dealer."
ADVERTISEMENT

Together, McCarthy and Cox wanted to expand in scripted, signing overall deals with people like Antoine Fuqua, Darren Star, Eva Longoria and Mike Judge. They've got a deal for a David O. Russell-directed pilot for a limited series called FIFA, set in the soccer world, which hasn't been reported on yet, and a first-op deal with Russell to direct two other projects. According to one source, McCarthy talked this week with Trevor Noah's manager about potentially bringing him back for a John Oliver-style weekly show—now most likely on Showtime or Paramount+. Nevins, naturally, felt like the scripted and premium stuff should be his purview. And, at 56, he's got time to do good work elsewhere.

As for the future of Showtime, Nevins's exit likely facilitates its eventual combination with the Paramount+ streamer, which many (including me) have been advocating for a while now. That's the offering in many overseas territories, and Showtime content is already available as a bundle for an upcharge on Par+ in the U.S. It won't take much to simply incorporate it for streaming.

That doesn't bode well for the Showtime linear channel, which lost 500,000 subscribers in the first quarter, or the cable and satellite carriers that would be pissed if Showtime just went away. CNBC reported today that one idea is to simply air all Par+ content on Showtime as a "mirror" outlet, which would be an interesting experiment. Fine, whatever they need to do to appease those carriers. As for McCarthy, he sent a note to his new Showtime people expressing "gratitude and respect" but offering little detail on his plans. People are understandably nervous.

What is this, the third or fourth big re-org at Viacom/Paramount in the past four years? It's dizzying, but not too surprising. These companies are scrambling to remake themselves for the next 20 years of digital distribution, and this transition is happening in real time. Streamlining. Fewer executives. Lean and mean. That's the new Paramount, and all of Hollywood, really.
See you Sunday,
Matt

Got a question, comment, complaint, or a Showtime eulogy? Email me at Matt@puck.news or call/text me at 310-804-3198.
FOUR STORIES WE'RE TALKING ABOUT
Studio $54.20
A postmortem on the insane Elon-Twitter debacle.
WILLIAM D. COHAN
You received this message because you signed up to receive emails from Puck

Was this email forwarded to you?

Sign up for Puck here

Interested in exploring our newsletter offerings?

Manage your preferences

Puck is published by Heat Media LLC

227 W 17th St

New York, NY 10011

For support, just reply to this e-mail

For brand partnerships, email ads@puck.news