Welcome back to What I'm Hearing. It's August, so I hope you're reading this on a boat or a beach. If this was forwarded, click here to become a Puck member. We spend our Augusts on boats and beaches.

Last reminder: I'm doing a panel and reception with The Dropout's Emmy-nominated star Amanda Seyfried, creator Liz Meriwether, and producer Rebecca Jarvis on Wednesday in NYC. We're almost at capacity, so click here ASAP if you'd like to attend.

Discussed in this issue: David Zaslav, Janet Yang, Walter Hamada, David Ellison, Pam Abdy, Dan Friedkin, Will Smith, Mike Tyson, and John Lasseter's publicist.

But first…
Who Won the Week: Janet Yang
The new Academy president was elevated by the board despite being an at-large governor, meaning she was never elected by her own producers' branch. It's the first time this has happened, and I've heard some grumbling about that issue among Academy traditionalists. But most just seem happy that new C.E.O. Bill Kramer has set an all-member input meeting for Sept. 17—something his predecessor, Dawn Hudson, was reluctant to do. It's "an opportunity to join Academy leadership to discuss the future of our organization," according to the invite. Given the sorry state of the Oscars, the Will Smith fiasco, and the Academy Museum's recent erasure of the original Jewish moguls, there should be some fireworks.

Now a little update on the company everyone's talking about, Warner Bros. Discovery…
Not a great week for the Hollywood rumor mill, right? I think the combination of industry-wide anxieties and some bad trade reporting led to a freak-out in advance of a pretty uneventful Warner Bros. Discovery reveal. No, HBO Max is not shuttering. Or pulling back from international. Or becoming a tile on Discovery+ (though I'm told one name being discussed for the planned combined streaming service is HBO Discovery). Someone actually came up to me at The Grill and asked which outlet I thought would pick up the sure-to-be-dumped Hacks. Really? An Emmy winner? I even heard from an otherwise rational person at Warners who believed the company was 100 percent selling DC, as if that made any sense.

In fact, as I noted in my Batgirl dispatch, the big surprise on Thursday was the increasingly grim financial situation of the combined company as a whole. A $2 billion decline in projected EBITDA for 2023, a worsening outlook for the linear networks, and, of course, that $50-something billion in crushing debt. All entertainment companies are in a weird place right now, caught between the cratering TV business and the Great Netflix Correction. But WBD, despite all its great assets, is in an especially weird place because of its financial situation. Meaning that while Peacock might be losing nearly a half a billion dollars a quarter for Comcast, and Disney's direct-to-consumer division bled $887 million, those companies haven't been bought and sold multiple times in the past decade. And they're offsetting the streaming losses with broadband and theme park profits. WBD is both smaller and more dependent on television/streaming revenue.

An analyst on the Thursday call quixotically asked C.E.O. David Zaslav when HBO might get back to its linear heyday, when it was generating much bigger profits. Given the EBITDA-busting investment in HBO Max over the past few years, the question seemed cute. Now it's all about boosting that dreary stock price, by any means necessary: As journalist Claire Atkinson pointed out, "In 2016 AT&T agreed to acquire Time Warner for $107 per share. Now $WBD (Time Warner+Discovery) has a share price of $14.59." Yikes yikes yikes.
ADVERTISEMENT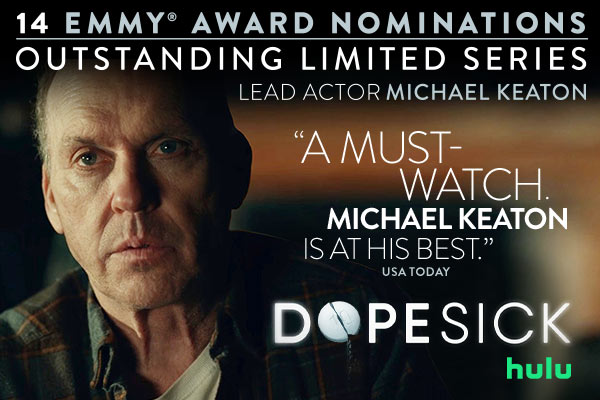 My Puck colleague Bill Cohan has a good analysis today of the scary debt situation, and what might happen if the credit rating agencies decide to downgrade. Spoiler: It isn't pretty. What's also ugly, and much more urgent for Hollywood people, is that Zaslav and team aren't nearly done with their "course correction," as he put it Thursday, as well as the moves needed to achieve all those billion-dollar synergies he's promised the Street. If the first 100 days of Warner Bros. Discovery were all about setting the executive team and settling on a business and content strategy, the next few months will be about integrating and "right-sizing" the company. That means layoffs. And they start now.

According to several sources, the rolling reductions will begin with smaller groups between Monday and Labor Day, followed by a ramp-up in bloodletting in September and October, with a goal of finishing before Halloween. Marketing, P.R., distribution, the already-impacted sales group, finance, legal, and yes, creative; most departments will be at least touched by the axe, according to one source. The Discovery people, used to the razor-thin staffing of reality TV, continue to be surprised by the level of "bloat" on the Warner side, even after all the AT&T cuts, so the heaviest impact will be suffered there. HBO will gut its unscripted group; Turner and Discovery sports units will be integrated under new leader Luis Silberwasser; engineers and tech backend employees will be redundant; etc. There isn't a set headcount number—Zaslav and his hooded executioner (C.F.O. Gunnar Wiedenfels) have instead set cost reduction targets. They're substantial, and the recent lowering of the company's financial projections amid recession talk has increased the reduction goals, I'm told. The exact timing and plans are being determined by individual business leaders, and I talked to one such leader, who described the reductions as "painful" and "to the bone." I'm withholding the names of vulnerable people I've either confirmed are leaving or heard may be out because most of them are not in powerful positions and some names are in flux.

One name that seems almost certain to exit, although perhaps not imminently, is Walter Hamada, the embattled head of DC. New Warners film chiefs Mike De Luca and Pam Abdy have been making it very known that they want Hamada to stay, even as Kim Masters revealed on Friday that Hamada threatened to quit over the dumpster-tossing of his Batgirl movie and only agreed to remain on through October's Black Adam. I get why De Luca and Abdy want Walt to stay; he's got skills and institutional knowledge, yes, but he also currently reports to them, and a new DC leader—assuming Zaslav can find somebody, which is a big if—might negotiate for a direct or dotted line to the C.E.O. Keeping Hamada in place keeps control of the DC slate with De Luca and Abdy.

But Hamada can't stay, right? He's a lame duck now that it's out there that he had one foot out the door over his objection to something Zaslav wanted. Plus, Zaz is telling the world that DC will have an all-new spectacular 10 year plan, conceived with guidance from former Disney maestro Alan Horn himself. Uh… Hamada already has a multi-year DC plan, and he has been executing on it with things like the Batgirl movie. Zaz wants Mike and Pam to be happy, of course, but I'm betting he also wants his own person running DC, one who isn't tainted by the stink of the previous regime he is so pointedly trashing, and one who can oversee the brand across film, TV, streaming, consumer products and more. And as we've seen over and over so far, what Zaz wants is what happens.

None of this upheaval is a surprise, of course. Integrations of companies of this size usually take a year or more, so Zaslav and team are actually ahead of that timeline. And for good reason. The WBD stock is in the dumpster along with that Batgirl movie, Zaz's compensation is heavily tied to the stock, and he knows he's got a ticking clock before investors start calling for the whole enchilada to be offloaded to someone else. If that wasn't the plan all along.
"Netflix, with only a decade of experience employing writers, has quickly become one of the worst violators of the [Guild Agreement.]"
–The Writers Guild, justifiably puffing its chest in an email to members revealing it won an arbitration granting more than 200 writers about $42 million in unpaid residuals. Fun fact: A little math based on WGA numbers reveals that the budget of 2021's Red Notice was $208 million, even more than Netflix acknowledged.

Runner up: "To Hulu executives I'm just a [n-word] they can sell on the auction block." –Mike Tyson, expressing his displeasure with the upcoming unauthorized documentary series on the controversial boxer.
Why aren't more comedies released in theaters these days? Two words: Easter Sunday. [Reuters]

$5,500 to see The Boss? Dynamic pricing strikes Bruce Springsteen fans. [NY Times] And no, it's not the artist's fault. [Bill Werde]

Bonus: We'll be talking about this tomorrow on my podcast, The Town, so subscribe here or here, and catch up on this week's shows about the Will Smith apology, the Batgirl debacle, and the coming contraction in cable TV.

Speaking of—wait, people are paying $50,000 to appear on popular podcasts? I need a less scrupulous pod producer. [Bloomberg]

Hope you're sitting down: A company that Ryan Kavanaugh is involved in has been accused of screwing over its creative partners, reports Taylor Lorenz. [WaPo]

There are tons of parodies based on big shows. Why did Netflix choose to sue over The Unofficial Bridgerton Musical? [TechCrunch]

My buddy Adam Aron at AMC, the movie theater/mining company, issued a new special dividend dubbed "APE" that is so convoluted nobody can understand what's going on. Shares rose, of course. [Bloomberg]

As I first reported a couple weeks ago, my other buddies at MRC had the Golden Globes production company and their trade media assets taken away by investor Todd Boehly. [THR]

Yes, I saw that Jeffrey Katzenberg took Quibi off his LinkedIn resume. Wouldn't you? [LinkedIn]

Now for another dispatch from veteran producer and Puck contributor David Friendly…
ADVERTISEMENT

Hollywood's Billionaire Summer
Hollywood can be a cruel, indifferent town. Outsiders are condescendingly referred to as "civilians." The business can feel like some secret society, with a steep barrier to entry. But there is—and always has been—a way in: money. Like most high-stakes poker games, if you bring enough cash, we'll happily pull up a chair.

We used to call it "dumb money." But the so-called "donkeys" (a poker term for amateurs) do catch a rush. This summer may well be remembered as the summer of the billionaires. Look at the impressive numbers on Top Gun: Maverick and the independent smash Everything Everywhere All At Once, both made possible by .001 percenters. For the most part, I see this as a positive thing for regular non-billionaire producers like me—and for the film business in general. Any money source that allows a fresh voice to flourish, or a well-told story to break through, is good by me.

It's no secret that Hollywood is populated by what I'll call billionheirs, the offspring of the super-rich. They don't usually advertise—or even talk about—their family wealth. ("Please don't call my guy a financier, he hates that more than anything," a partner of one recently told me.) But show me a major film release and I'll often show you the billionheir behind it.

Agents joke that the independent film space wouldn't exist without the "rich kids." The studios also take their money, often leaving out the sure-thing blockbusters in so-called "slate" financing deals. These days, investors enjoy more opportunity to participate in the good stuff, and, yes, more creative input, as they are often making movies the studios won't. So when they hit paydirt, it's a nice signal to the community that Hollywood isn't just a place to burn money in exchange for going to parties and meeting celebrities.

David Ellison, son of Oracle billionaire Larry, laid down a substantial bet on Top Gun: Maverick and won big when it soared past $1.3 billion at the box office. For years…
Lots of texts and emails about the Warner Bros. Discovery situation. And a note about John Lasseter…
"You nailed it on the Batgirl situation. I'm on the inside of this one, and the Discovery guys do not care about the creative product at all. It's all widgets to be written off if that's more advantageous to the bottom line." –An agent
"Since when did you become some whiny producer or agent? Get over it. The movie sucked, the strategy changed, so they cut bait. Easy math problem. The better question is what kind of bets Zaslav will let Warners make going forward. If presented with something risky like Joker, there's no way that movie gets made today." –A lawyer
"We know why Bryan Lourd and CAA are quiet about Batgirl: They're embarrassed. These guys spent a year vouching for Zaslav and throwing parties for him and saying that this exact kind of thing wouldn't happen because he respects their clients. Oops." –A producer
"Who is running the [John] Lasseter P.R. campaign? It is a work of modern P.R. perfection, daring and genius… getting everyone to agree to NOT ask about his departure from Disney? Wow. Amazing stuff. [Scott] Rudin should hire this publicist in 3.5 years. And Will Smith." –An executive
Jamie Patricof and I were talking the other day about how Hollywood people go to the same five restaurants. (You know the places.) It's ridiculous! In addition to being a prolific film and TV producer (Blue Valentine, Captain Fantastic), Jamie is a foodie who shares his finds with friends via a periodic email. So, as a public service, I asked if he would endorse a restaurant in this space every once in awhile…

Jamie's pick: Saffy's
Location: 4845 Fountain Avenue
Close to: Less than 10 mins from Netflix and Paramount; a great place to meet true Eastsiders.
The pitch: From Ori Menashe and Genevieve Gergis, the team behind Bestia and Bavel, this Israeli comfort food spot works at all hours. They currently serve coffee, tea & bakery items from 8 to 3, and dinner, with everything from falafels to yellowfin crudo to the only wood-fired shawarma in L.A. Lunch launches in early September with Israeli sandwiches.
Business or pleasure: Invite a client, co-worker, spouse, or friends. But it's not really designed for drinks meetings.
Best dish: Don't pass up a morning Danish or the biscuit with butter and jam. For dinner, the tomatoes with eggplant purée, turmeric mussels, a green harissa lobster kebab, and chicken shashlik with blistered, crackling skin will light up the table.

To get on Jamie's email list, click here.
Have a great week,
Matt

Got a question, comment, complaint, or a new restaurant rec in NYC? Email me at Matt@puck.news or call/text me at 310-804-3198.
FOUR STORIES WE'RE TALKING ABOUT
WBD's M&A Rumblings
Notes on a M&A Hail Mary, Musk's Twitter countersuit, AMC's dividend gimmick, and more.
WILLIAM D. COHAN

The Truther Gauntlet
Election denialism isn't going anywhere—and, if anything, it's more potent than ever.
TINA NGUYEN

Zaz's Investor Maintenance
In the earnings call heard round the world, WBD's Zaslav punctured subscriber-growth fetish.
DYLAN BYERS

Kellyanne's Comeback
The former White House aide is edging her way to the front of Trump's '24 campaign.
TARA PALMERI
You received this message because you signed up to receive emails from Puck

Was this email forwarded to you?

Sign up for Puck here

Interested in exploring our newsletter offerings?

Manage your preferences

Puck is published by Heat Media LLC

227 W 17th St

New York, NY 10011

For support, just reply to this e-mail

For brand partnerships, email ads@puck.news