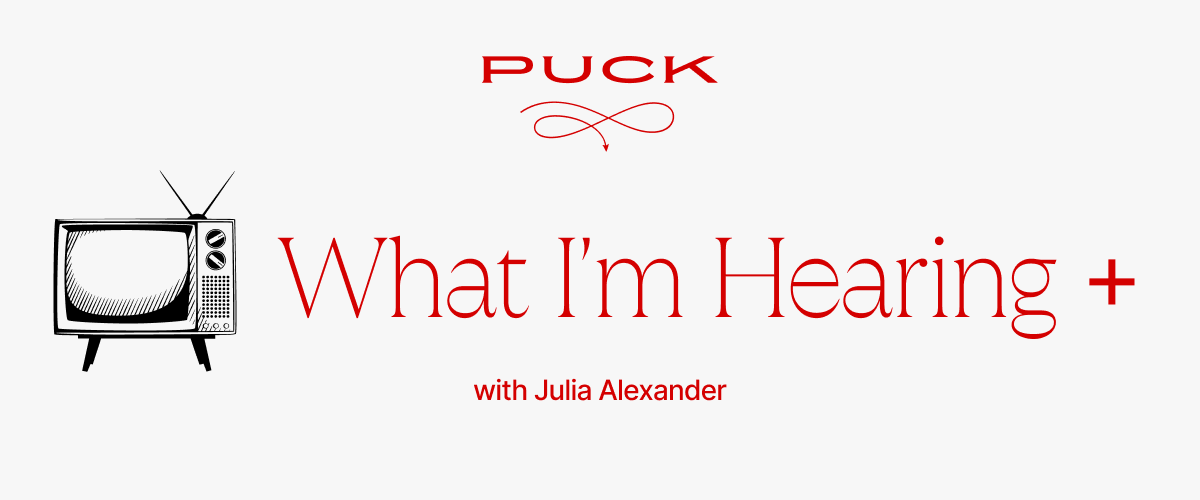 Welcome back to What I'm Hearing+, my weekly deep dive into the data and dealmaking behind the entertainment business. Tonight, I'm presenting part two in a three-part series in which I take a close look at the major streamers, determining which programming works best for them, where they need to grow, and where they can find the content they need. Last week focused on The Tech Lords; this week we're turning to the incumbents: Paramount+, Peacock, and Hulu.
Julia
Can't see the full story? You're receiving the free version of What I'm Hearing+ at . For full access to Puck, and to each of my colleagues, you can subscribe here.
Last week, I embarked on an important thought exercise that I often perform professionally for my clients at Parrot Analytics, where I work as the director of strategy. It's a game I call platform chess, wherein I deduce genres that each streamer is over-indexed in, under-indexed in, and so forth. After all, we're still in the earliest stage of the streaming age, one in which each entrant is investigating the metrics that matter most to themselves, which matter to their competitors, and how much to...
FOUR STORIES WE'RE TALKING ABOUT
The RealReal Wars
P.E. vultures are circling the troubled consignment juggernaut.
LAUREN SHERMAN

Need help? Review our FAQs
page or contact
us for assistance. For brand partnerships, email ads@puck.news.
Puck is published by Heat Media LLC. 227 W 17th St New York, NY 10011.